How to Fix Instagram Contacts Not Showing Up (2023)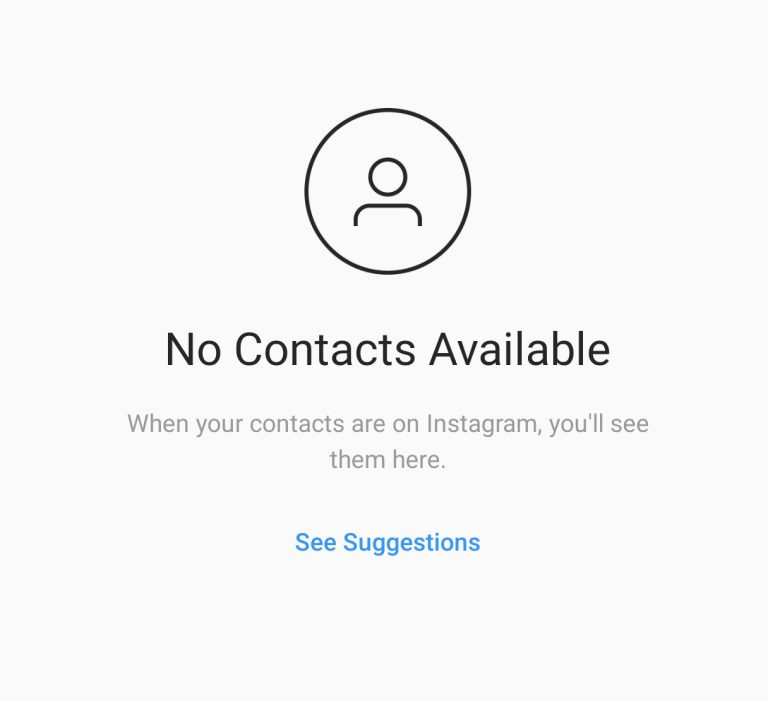 Instagram offers a handy feature called Discover People, which allows you to find your phone's contacts on the platform. But this tool doesn't always work, at least not for everyone. If you're looking for answers to the contacts not showing issue, you're in the right place. In this tutorial, we'll show you how to fix that.
Why are the contacts not showing
Though Instagram provides a Contact Sync feature that allows you to find friends more easily, it doesn't always work. And here're some common scenarios where you may not find users by syncing the contact list:
You're blocked by certain users
The Instagram app is outdated
No accounts are linked to the phone number
Your Instagram permissions are set incorrectly
If you're not sure which is your case, you can try the following methods to troubleshoot and find the person on Instagram.
Fix 1: Check the permission settings
Your contacts are sensitive information and apps don't usually have access to them, unless you allow them to do so. If you want to keep in touch with your contacts on Instagram, you need to make sure the app has access to your phone's contact list.
And here's how you can check permission settings on iPhone:
Unlock your iPhone and go to Settings.
Scroll down and select Privacy.

Select Contacts.

You should make sure the switch next to Instagram is on. If not, tap the toggle switch to grant permission.

Once done, restart your iPhone and try again on Instagram.
If this fix doesn't work for you, simply take a look at the next one.
Fix 2: Reinstall the app
It could also mean there's something wrong with the app itself: could be some faulty settings, but more likely it's the cache. Whatever the case may be, you can do a reinstallation to restore the Instagram app to its initial state.
Here's how to reinstall Instagram on iPhone:
If you're on Android, use this guide to reinstall Instagram.
Unlock your iPhone and open Settings.
Select General.

Select iPhone Storage.

Scroll down and select Instagram.

Tap Delete App. This will remove the app and all related data.

Open App Store and search and download Instagram. Once done, sync the contacts again and see how it goes.

If the problem persists, you can continue to the next method.
Fix 3: Find accounts with people search tools
If the fixes above don't work for you, it could mean that the problem is not on your side. And here're some common scenarios where you can't find someone by syncing your contacts:
They registered with an email instead of a phone number
They have unlinked Facebook from Instagram
They have disabled Similar Account Suggestions
It's a private account
So when you notice some of your contacts are not showing up in Instagram, it may be because they don't want people to find them that way. But don't worry, there're still tricks you can use to find a specific person on Instagram.
Method 1: Search the phone number on Intelius
This may not be as fast as syncing contacts if you're adding multiple friends, but it's definitely worth a shot, especially for someone you care about deeply.
To look for someone on social media with phone numbers, you can use people search tools.
And when it comes to social media searches, you may want to make Intelius your first stop. It's a long standing brand that can search millions of public record sources and dozens of social media sites. By searching with a phone number, you may find online photos, property assets records and profiles on 50+ social networks.
Step 1: Go to the search page of Intelius.
Step 2: Enter the phone number and click Search.
Step 3: Sit tight while Intelius searches its public record sources. Once it locates a match, it'll generate a report containing all the photos, address histories and 50+ social media profiles of the phone owner. You can subscribe to a plan to access the data.
Since many people have multiple social media accounts, you may expect to see multiple social profiles listed in a single report.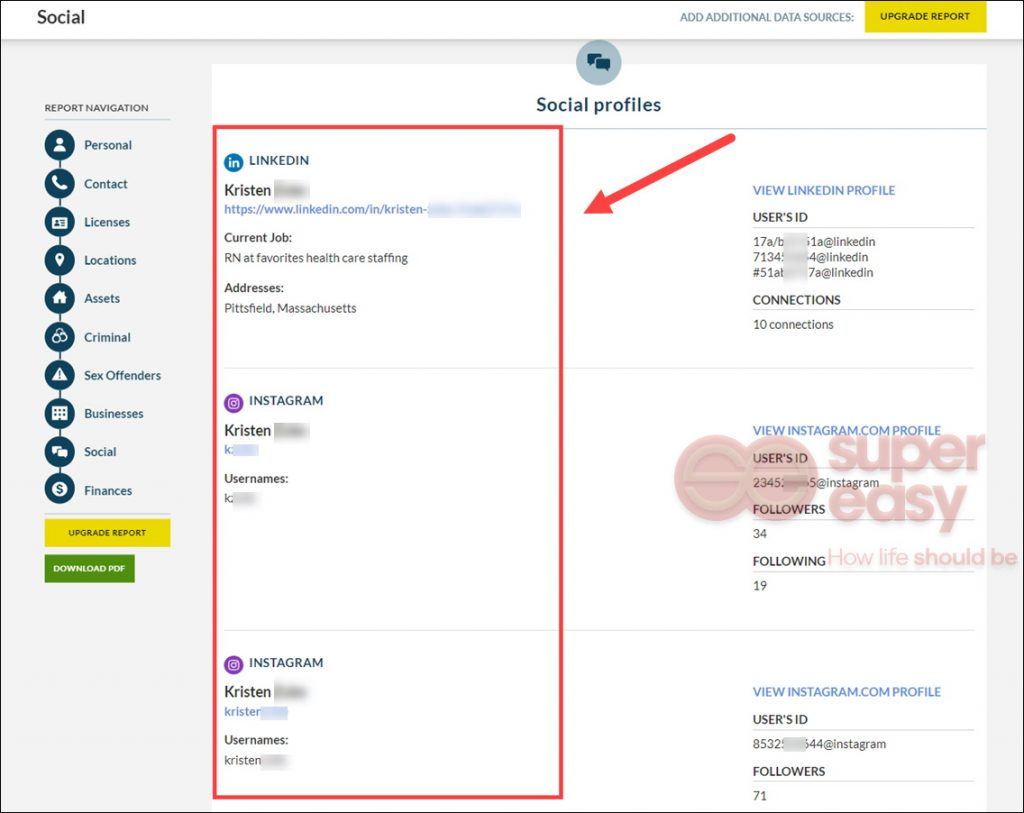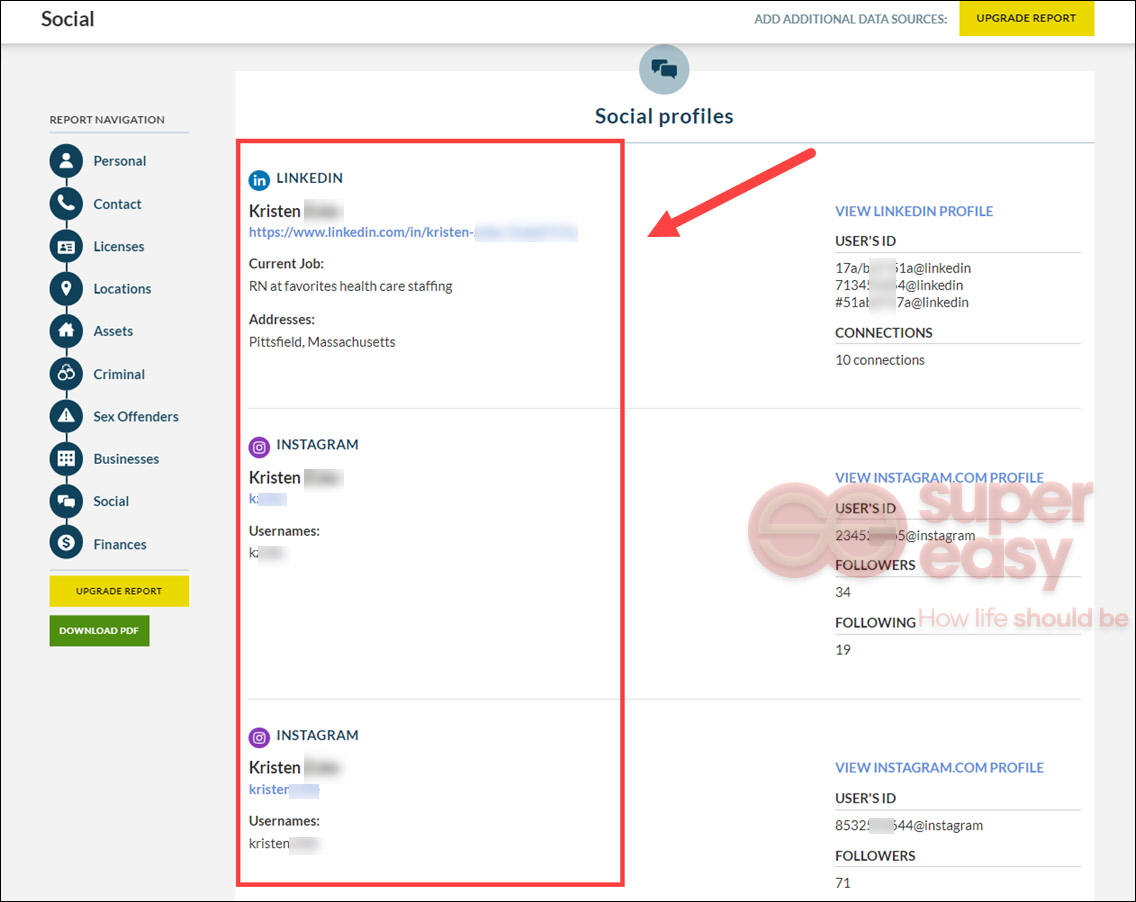 Method 2: Look up the phone number on BeenVerified
With data collected from 55+ social networks and cross-referenced with millions of public records, BeenVerified makes it possible to find someone on multiple social media sites. By searching with a phone number, you may get information such as the name, photos and accounts on 55+ social networks.
Go to the BeenVerified search page.
Enter a phone number and click SEARCH.

Wait for BeenVerified to search the database. Once it locates a match, it'll generate a report containing all the available information, such as email addresses, photos and dozens of social media profiles.

Method 3: Search the number on Spokeo
People search tools vary in plans and databases. If you have no luck with BeenVerified, you can give Spokeo a try.
Formerly a social media aggregator, Spoke is specialized in finding people on social media. By searching a phone number, it can give you accurate information about a person, which includes addresses, photos and available accounts on 120+ social media sites.
Go to Spokeo.
Enter a phone number and click Search Now.

Once it locates a match, you can unlock the report to get the information you need. You may also find social media accounts associated with that phone number.

Fix 4: Search the name in Instagram
Though some people may have registered the account with their email addresses, it's likely they'll stick to their real names on Instagram. So if you can't find someone using the phone number, try searching the name and you may just hit the jackpot.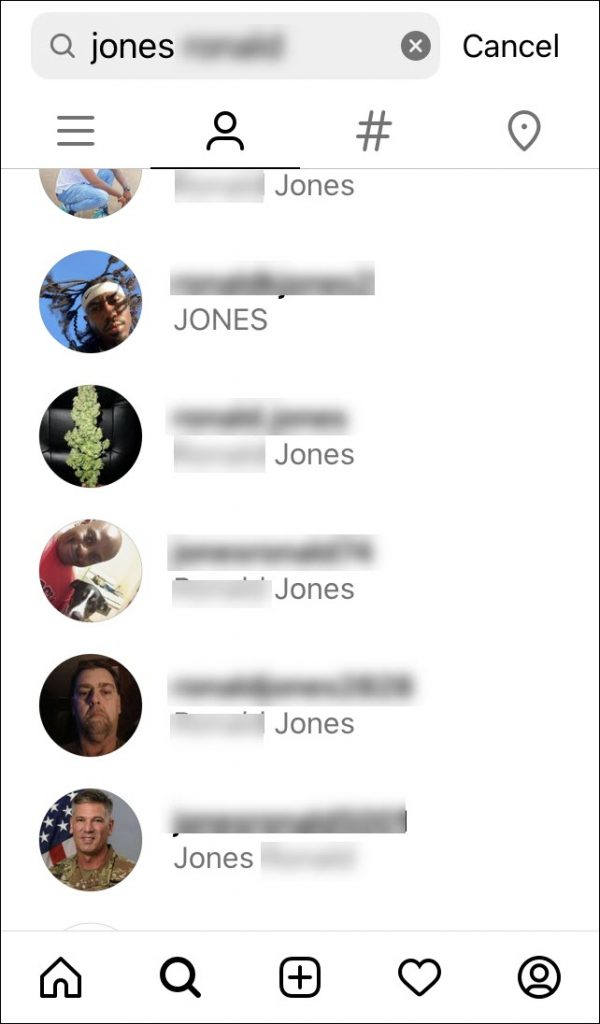 All product names, logos, brands, trademarks and registered trademarks are property of their respective owners.
The methods in this article provide you with easy access to public record information, but without a guarantee for accuracy and may include links to websites not listed as a Consumer Reporting Agency (CRA). Information acquired from these bodies is illegal to be used for employment, housing, credit, and other purposes alike, according to laws such as the Fair Credit Reporting Act (FCRA). If you're not sure whether your use of our methods is appropriate, click here for details.