How to Fix Buffering in Kodi Easily
The buffering issue has been a quite annoying problem for many Kodi users, as it takes forever to stream your content. We understand how frustrating it is. But don't worry. We'll help you fix buffering on Kodi quickly and easily.
Why does Kodi keep buffering
Kodi is one of the well-known open source media players, and it's available on various operating systems. With a great number of users, it comes with variant problems such as Kodi buffering issues.
Many reasons can cause your kodi buffering issue, so it sometimes is hard to identify where your problem lies in. Here we list some common causes:
The outdated Kodi version can cause buggy issues including Kodi buffering.
Your slow or unstable Internet connection is one of the possible reasons.
Your network from ISP can cause geo-restrictions and so your Kodi buffers.
Your Kodi cache is larger than your available cache size, and that will definitely lead to buffering.
…
With that being said, the buffering in Kodi is fixable. And in most cases, the fix is pretty fast and simple…
---
How to stop Kodi buffering
Here are some solutions that have helped people stop Kodi from buffering.
---
Fix 1: Update your Kodi
If Kodi in your device is out of date, it brings buggy issues such as Kodi buffering. So you should ensure your Kodi version is up to date.
There are various ways to update your Kodi version, so we introduce one of the general ways:
1) Go to Kodi.tv, and click Download.


2) Scroll down and choose the operating system running in your device. In my case I choose Windows.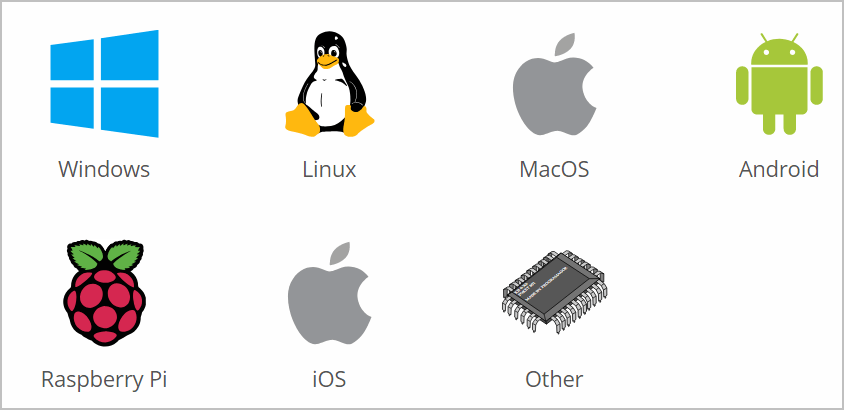 3) Click the Recommended version to make sure it works properly.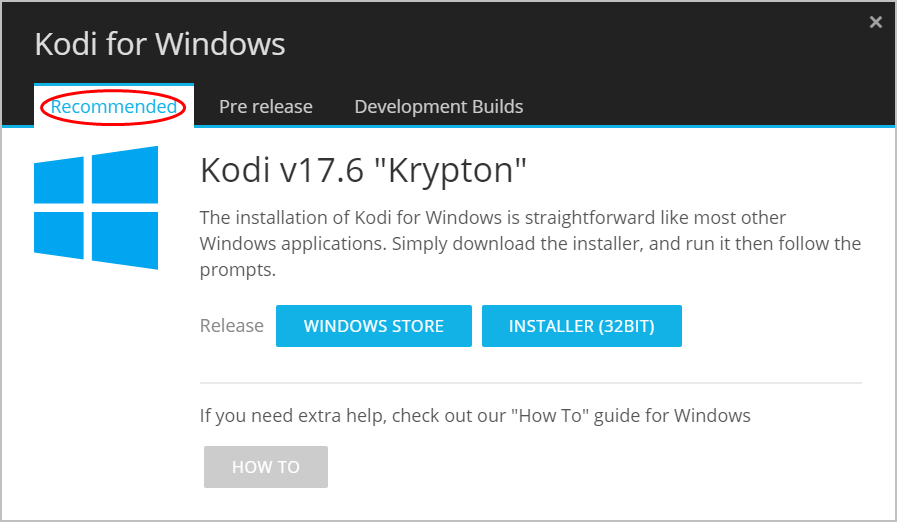 Then run the downloaded file to install Kodi in your device.
For more information about updating Kodi, check this post: How to Update Kodi on Different Platforms
---
Fix 2: Check your network connectivity
Your slow or unstable network connection can lead to buffering in Kodi, so you should make sure that your network connection is great.
You can first check your Internet speed. If the speed is low and you're no doubt having this problem. Contact your ISP and get a better network speed.
In addition, when streaming Kodi videos or TV shows, you should close any other programs that may eat up your Internet. Also stop uploading or downloading anything in your device, which can improve the streaming and hopefully fix your Kodi buffering issue.
---
Fix 3: Enable Unknown sources
You need to configure settings in Kodi, which should allow you to download videos or install add-ons.
Here's how to do it:
1) Open Kodi in your device, and click Settings.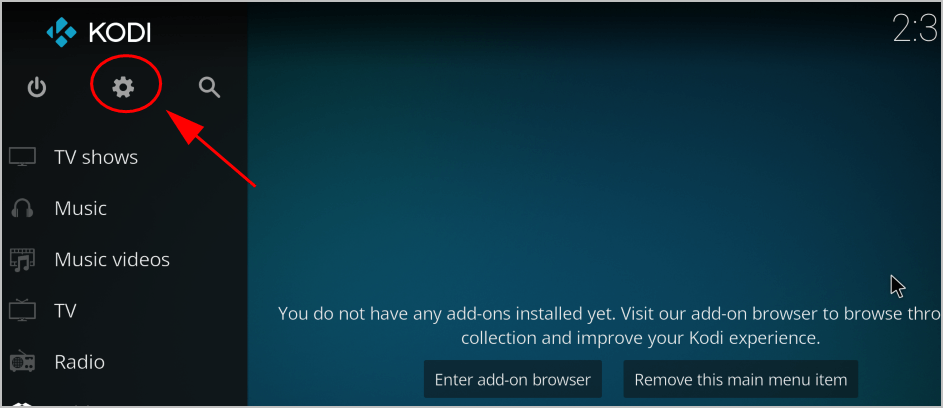 2) Click System settings.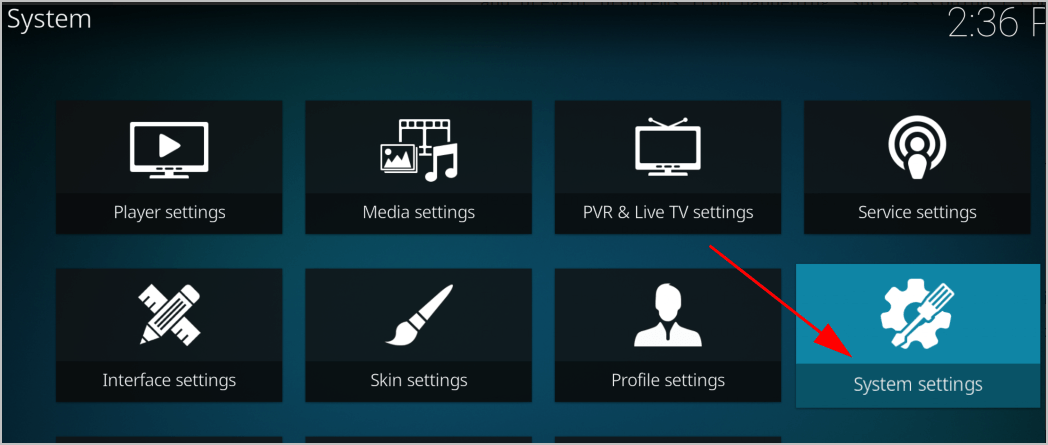 3) Click Add-ons on the left, and toggle to turn on Unknown sources.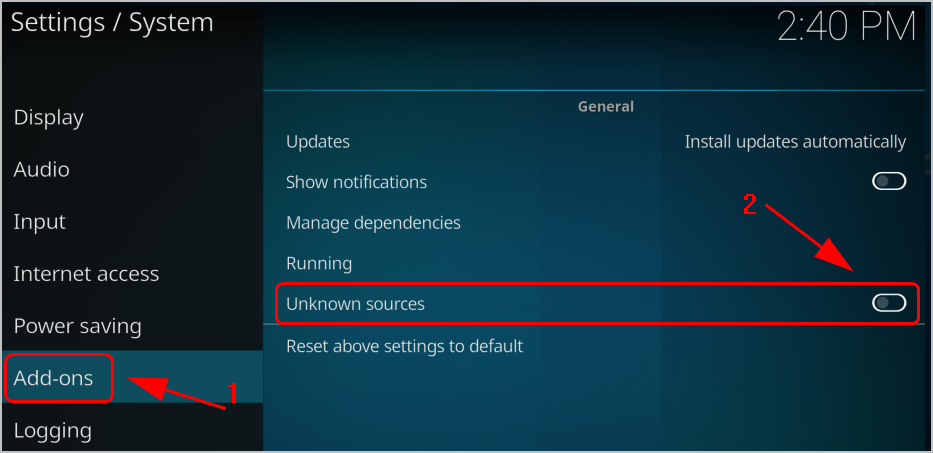 4) Confirm your change.


---
Fix 4: Adjust cache settings in Kodi
When you stream a TV show or video in Kodi, it saves a file in your device. If the file is too large, you're no doubt having the buffering issue and having difficulty to watch the video.
Your cache settings in Kodi decides how you can deal with Kodi buffering, so adjusting your cache settings, especially the video cache settings will be able to fix your Kodi buffering issue.
If you've installed add-ons that is used to tweak your Kodi settings automatically, apply those settings.
Or you can use Ares Wizard to adjust your Kodi settings. Here's how to do it:
Step 1: Install Ares Wizard in Kodi
1) In your Kodi home page, click Settings.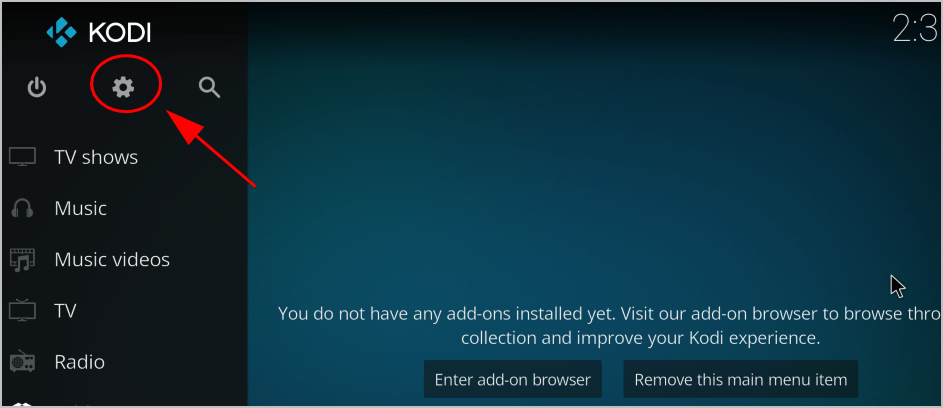 2) Click File manager.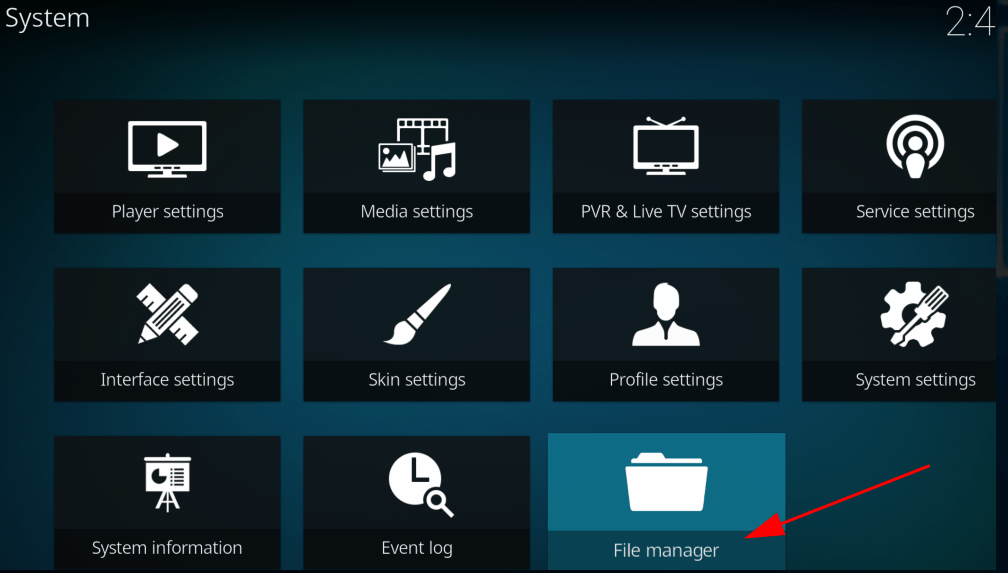 3) Double click Add source.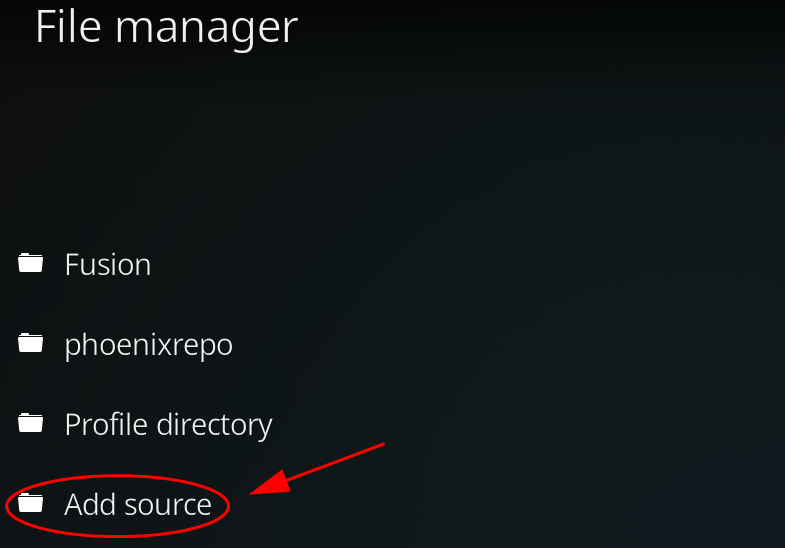 4) Click None.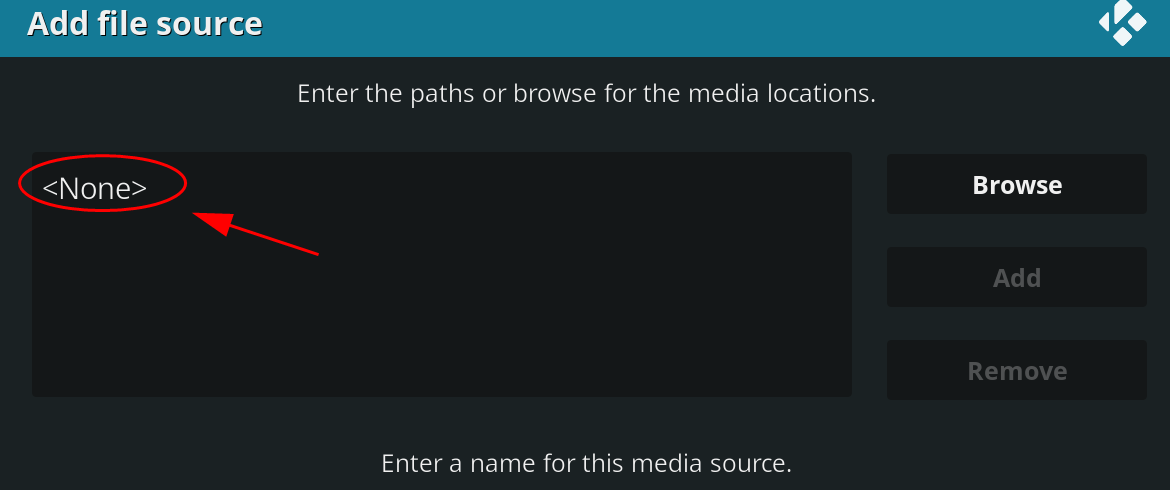 5) Enter this source URL and click OK.
http://ares-repo.eu/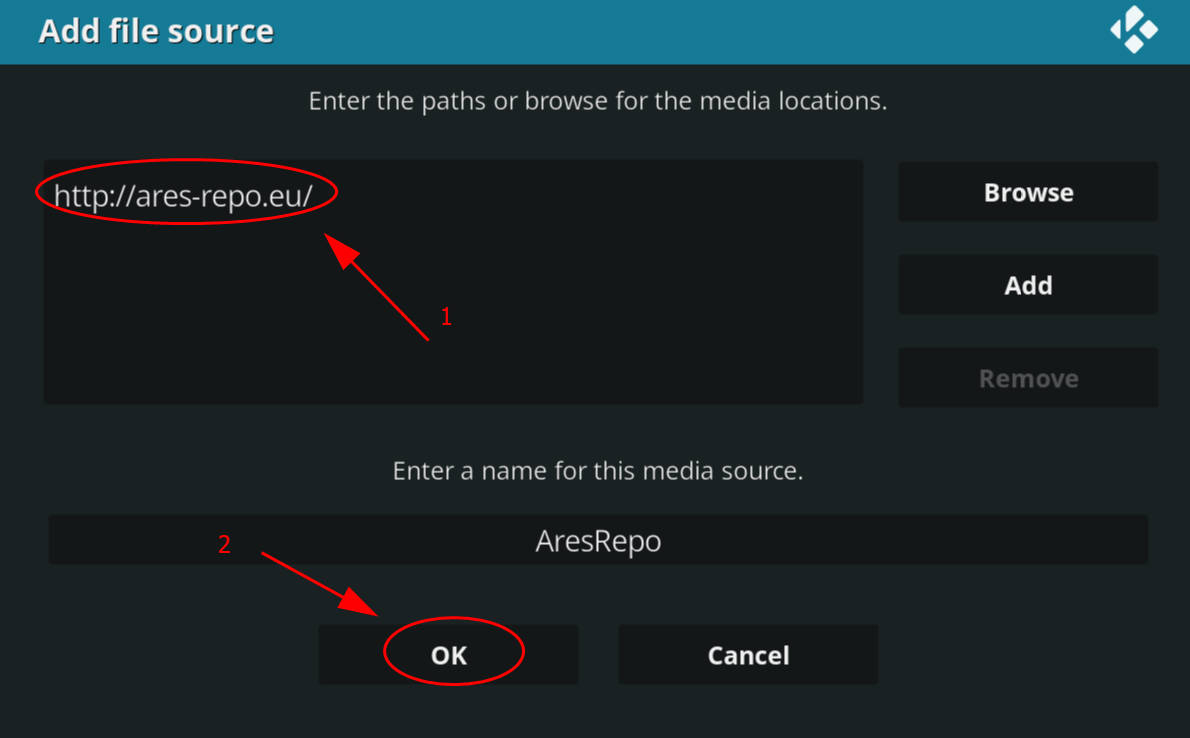 6) Enter a name for this repository. In my case I enter AresRepo. Then click OK twice to save.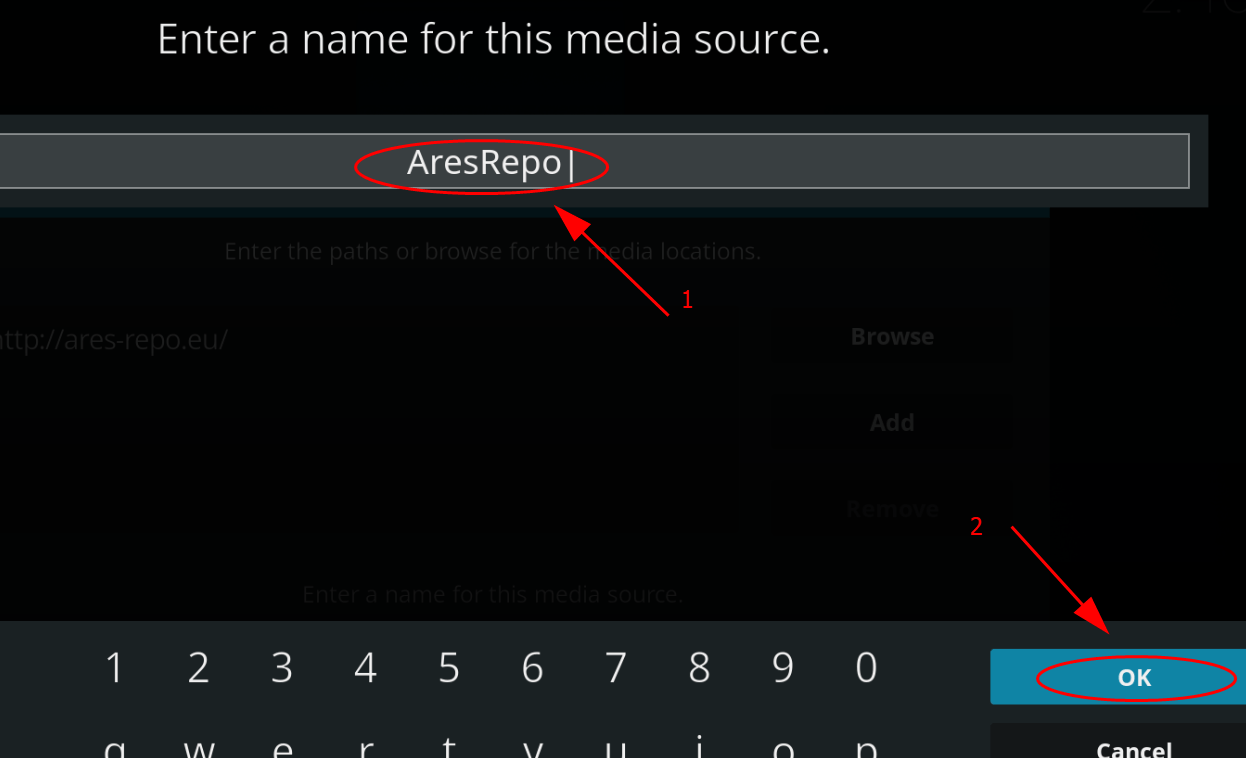 7) Back to Kodi home page, and click Add-ons in the menu on the left.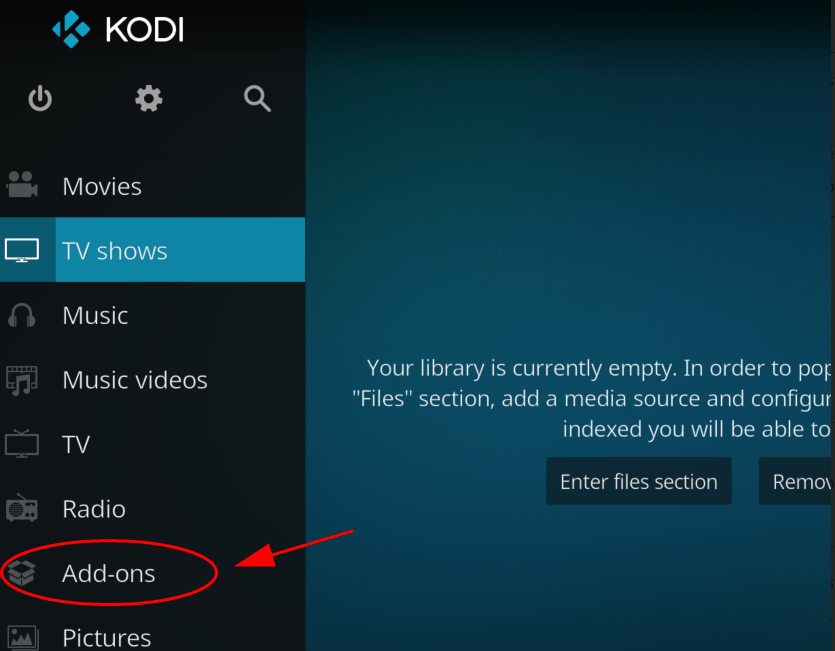 8) Click the Package Icon at the upper left corner.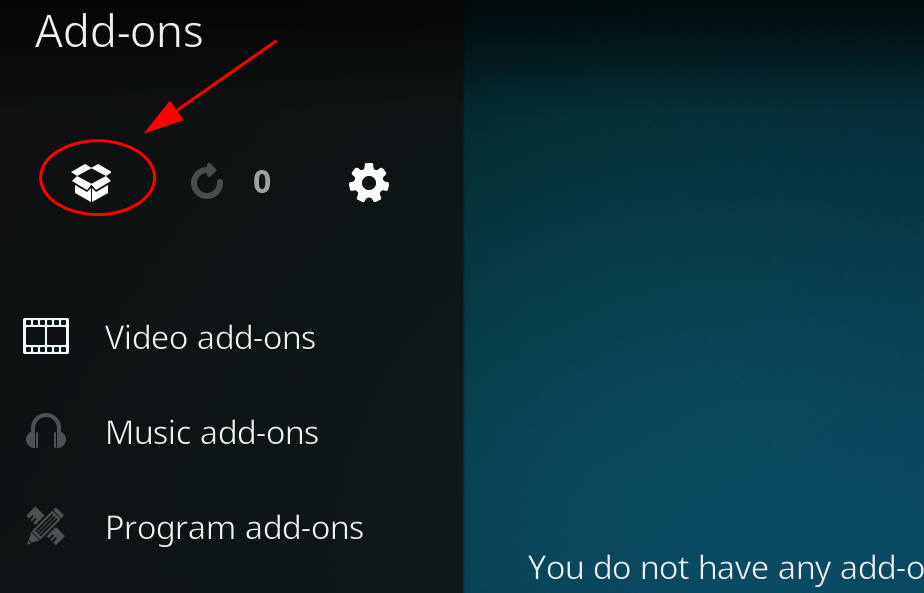 9) Click Install from zip file.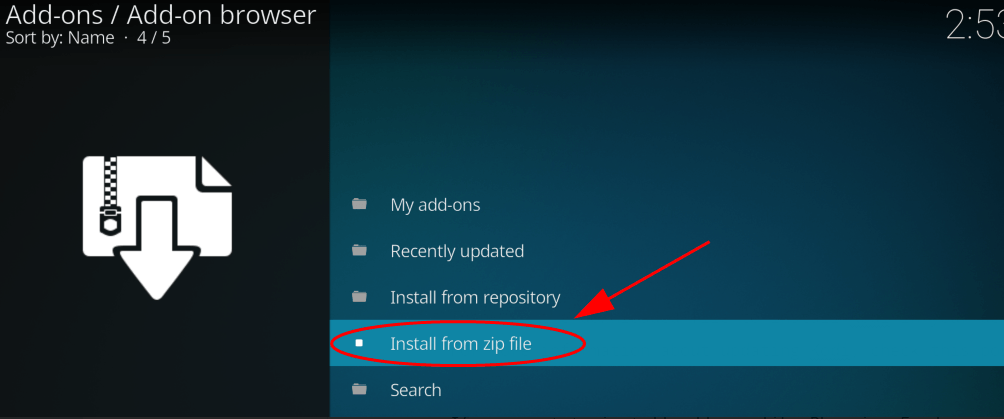 10) Find the folder that you just saved (in my case it's AresRepo).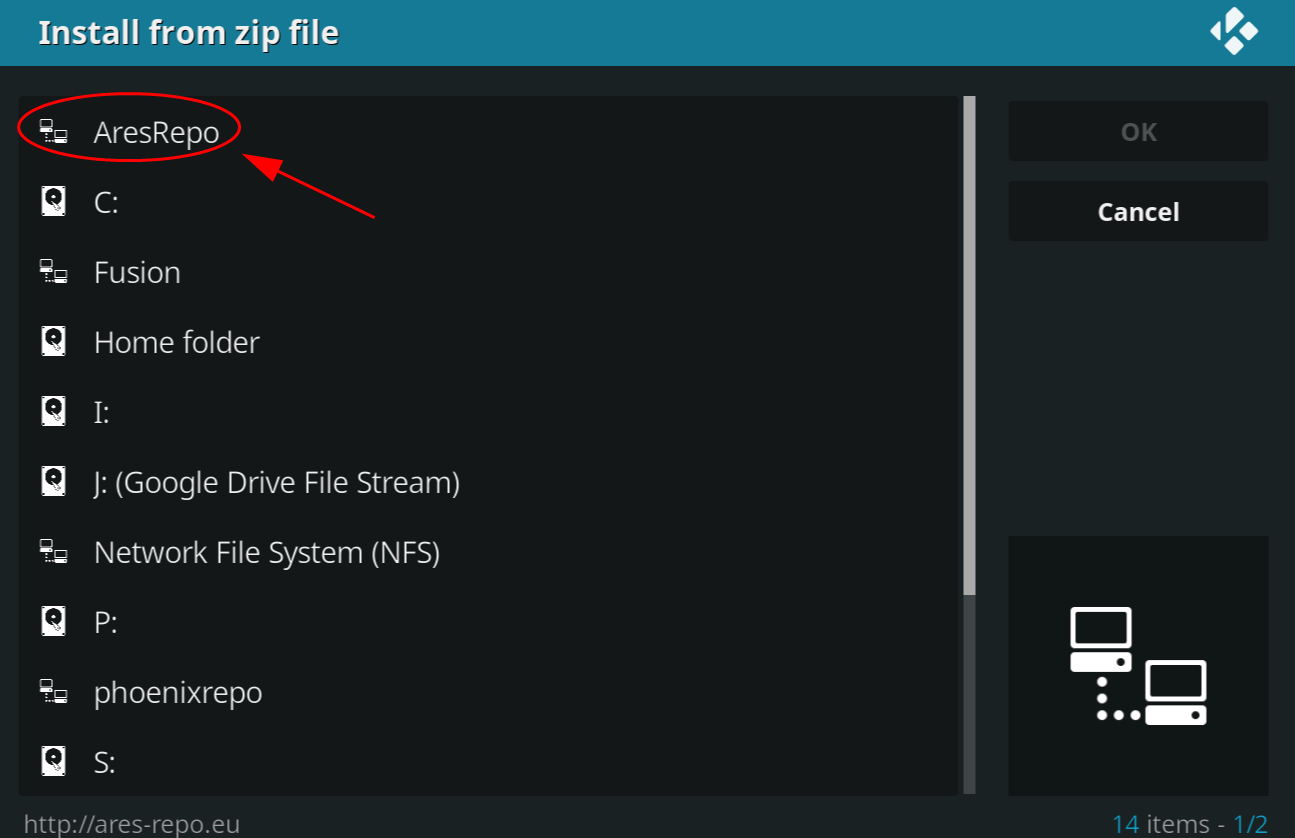 11) Click the zip file in this folder. Usually it's script.areswizard-0.0.69.zip.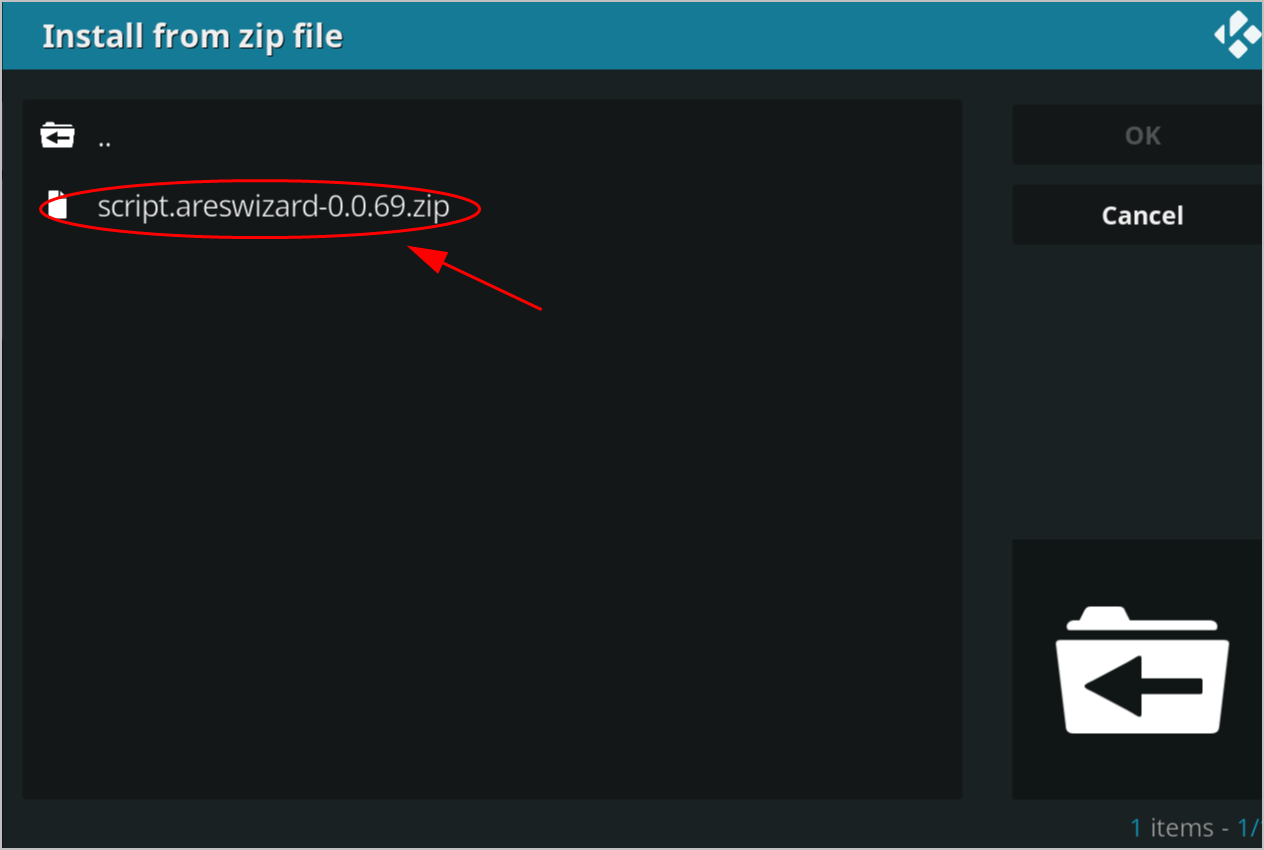 12) Wait for a while for Ares Wizard to install. This can take several minutes. So be patient.
13) When you see the Add-on installed notification, you've installed Ares Wizard successfully.

Step 2: Configure settings in Ares Wizard
Once installed Ares Wizard in your Kodi, you can now configure the settings for Kodi and fix the Kodi buffering issue.
Adjust Kodi video cache settings
1) On Kodi home page, click Add-ons.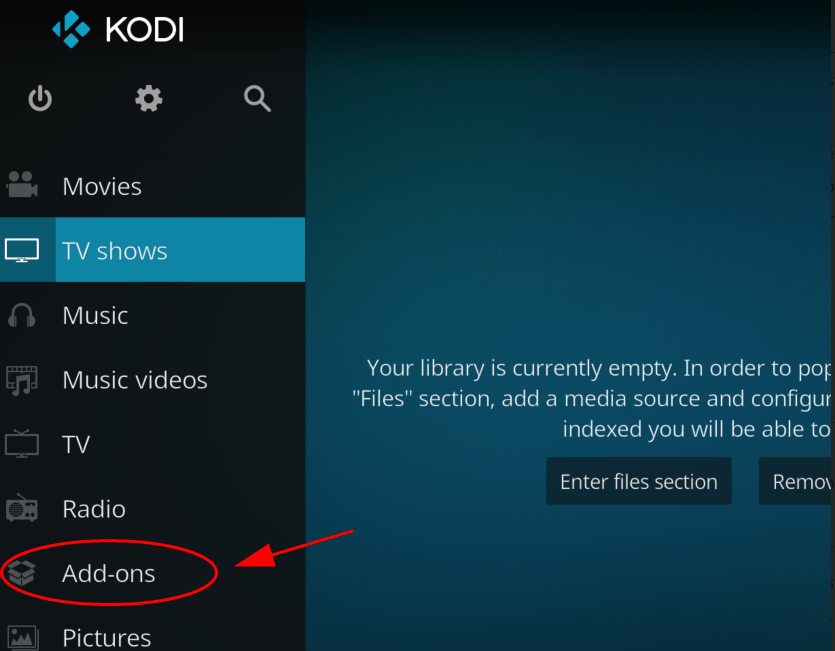 2) Click Program add-ons.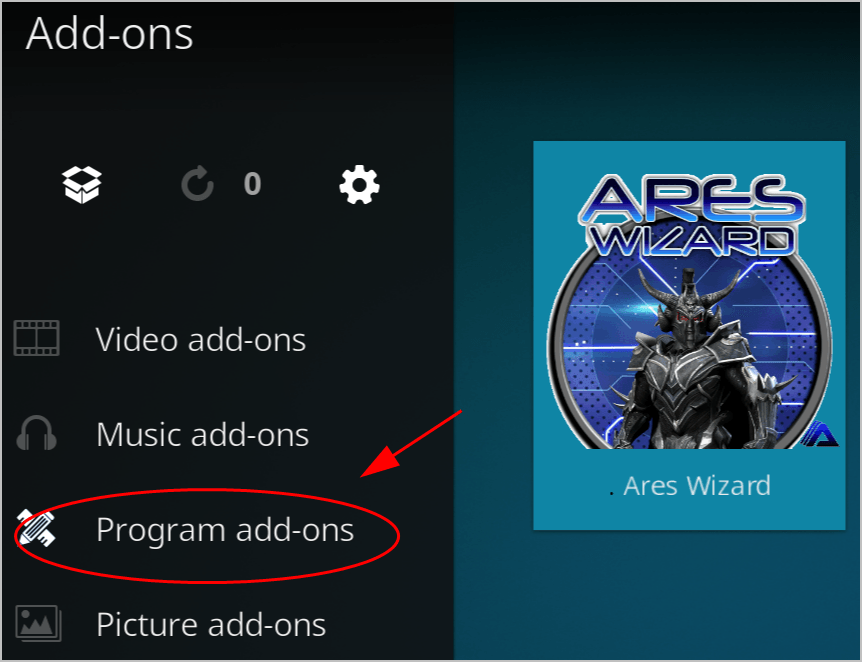 3) Select Ares Wizard. And wait for a while for the add-on to be loaded.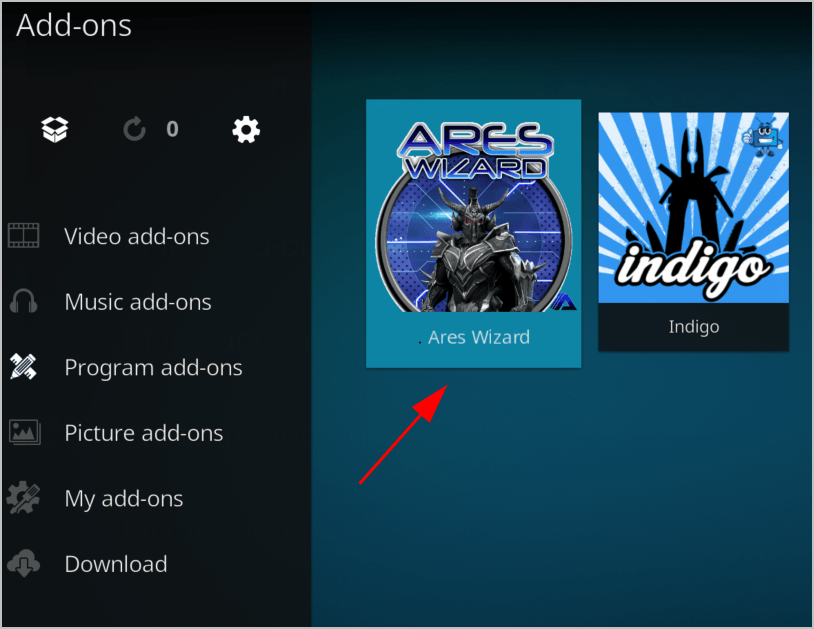 4) Click Tweaks from the menu on the top.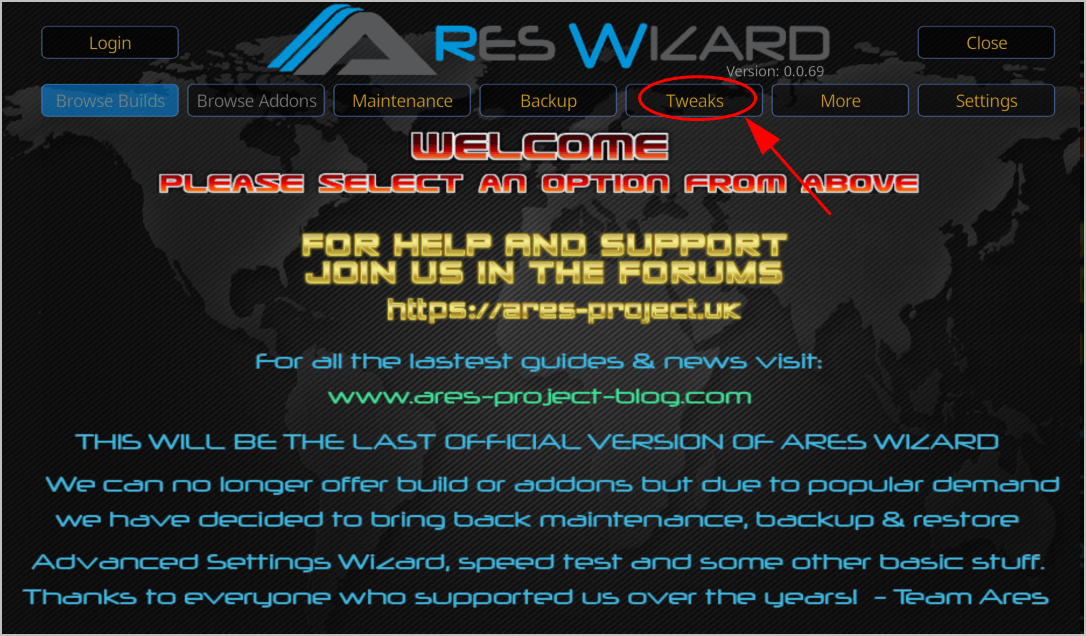 5) Click Advanced Settings Wizard, then click Next.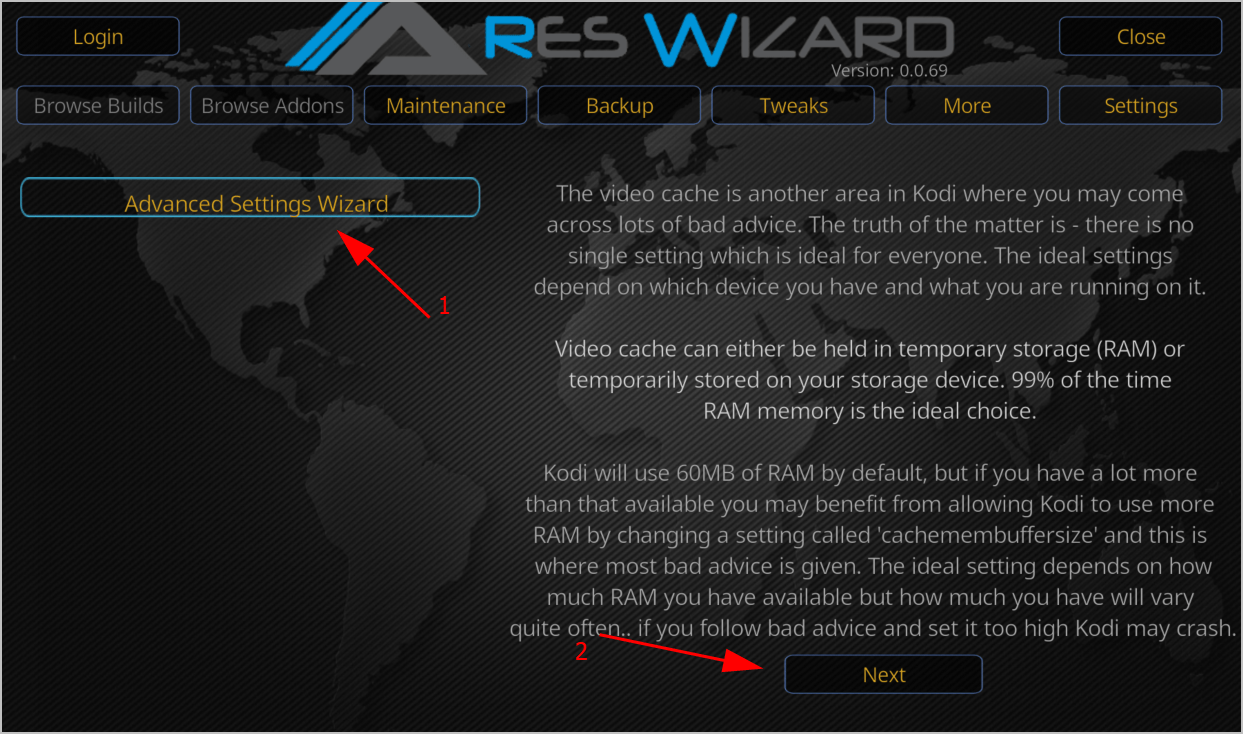 6) Adjust the Buffer Mode to whichever you like:
Mode 1: Kodi buffers all Internet streams including FTP streams.
Mode 2 (recommended): Kodi buffers everything, including the local files.
Mode 3: Kodi buffers only stream from web.
Mode 4: disable buffering.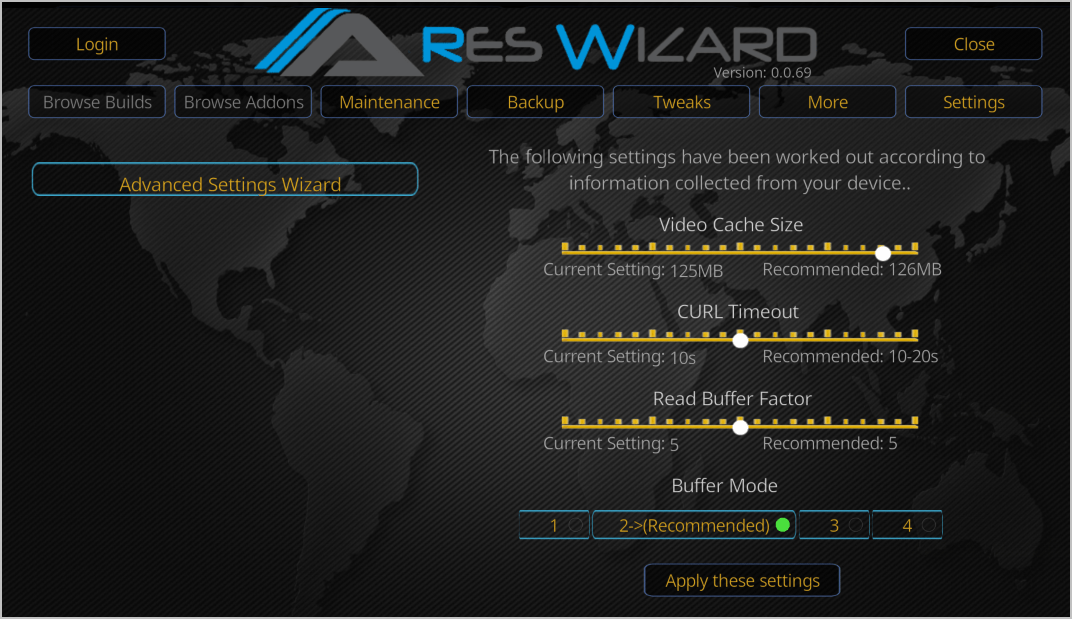 7) Click Apply these settings to save your changes.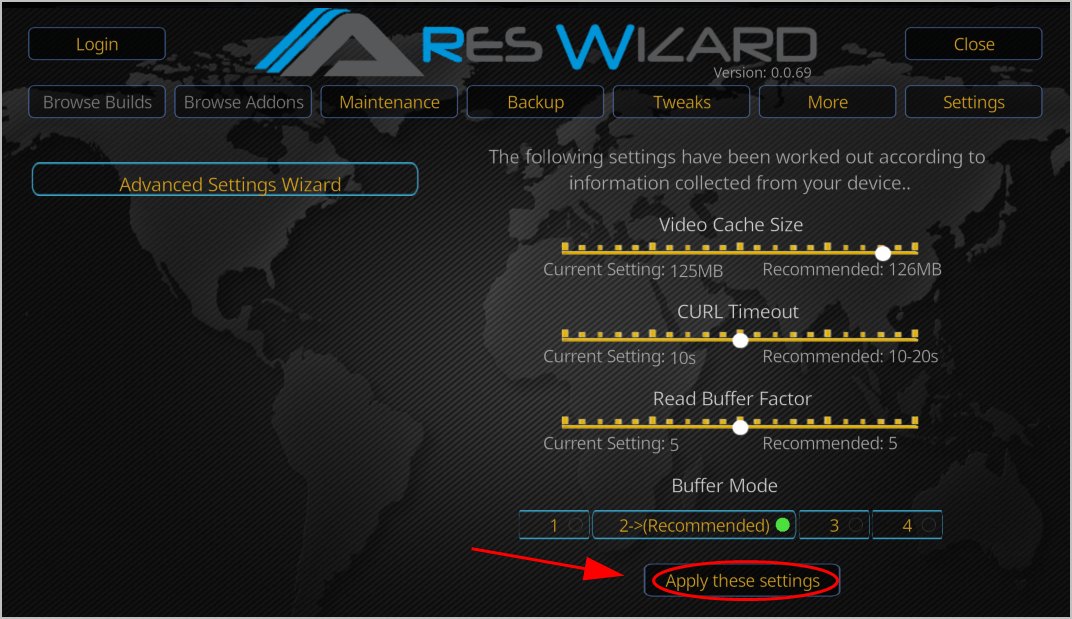 8) Restart your Kodi for the changed to apply.
Delete Kodi temp files
Too much temp files in your Kodi can slow down the speed and cause you Kodi buffering. So you can delete temp files using Ares Wizard.
1) On Kodi home page, click Add-ons.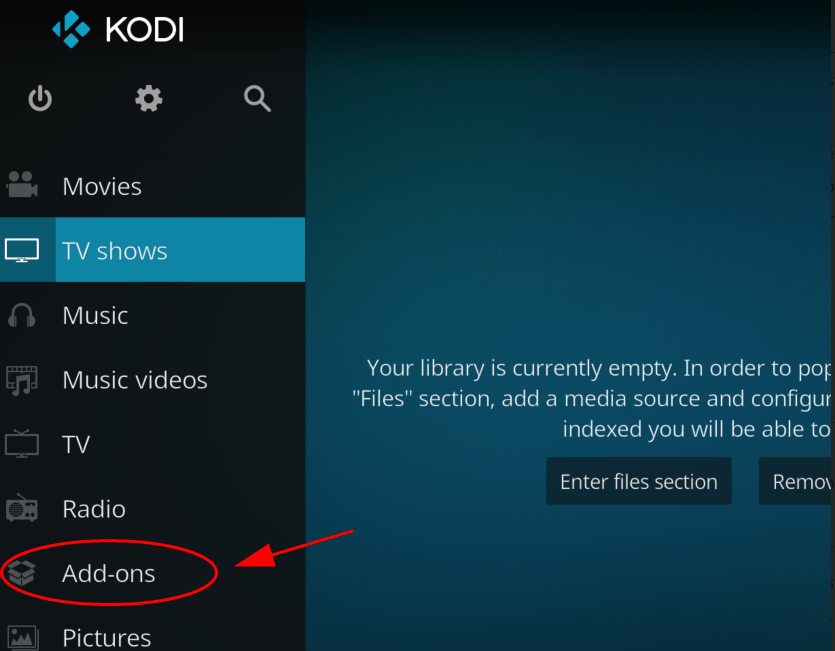 2) Click Program add-ons.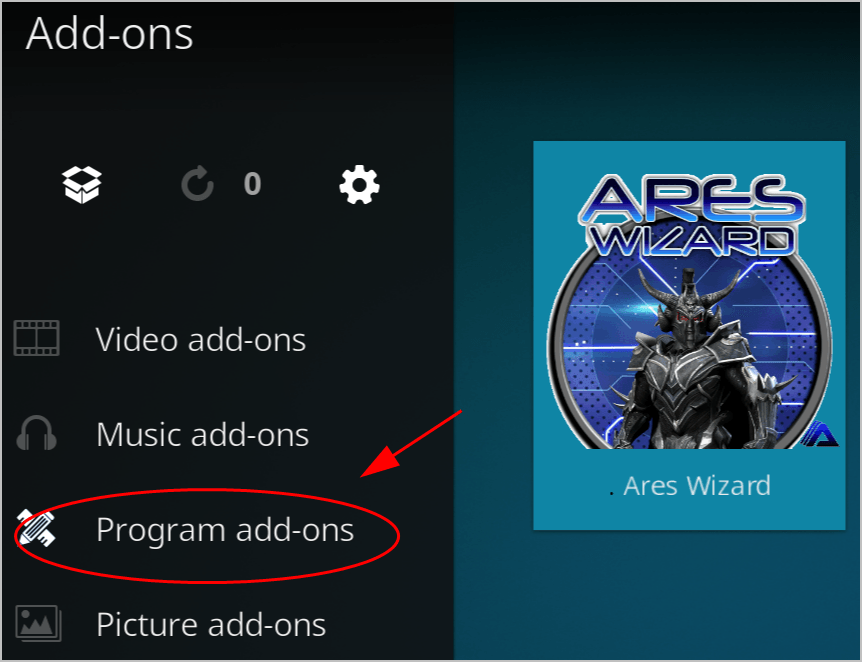 3) Select Ares Wizard. And wait for a while for the add-on to be loaded.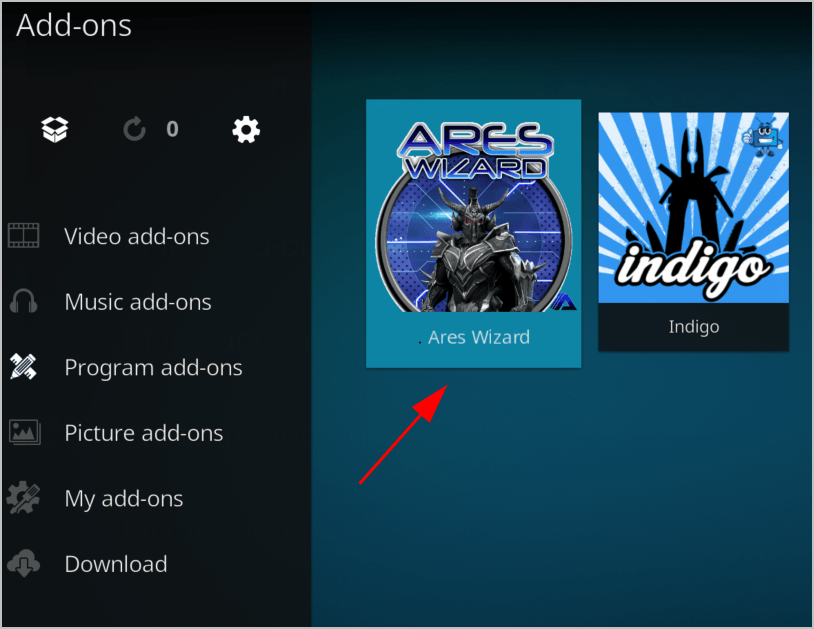 4) Click Maintenance.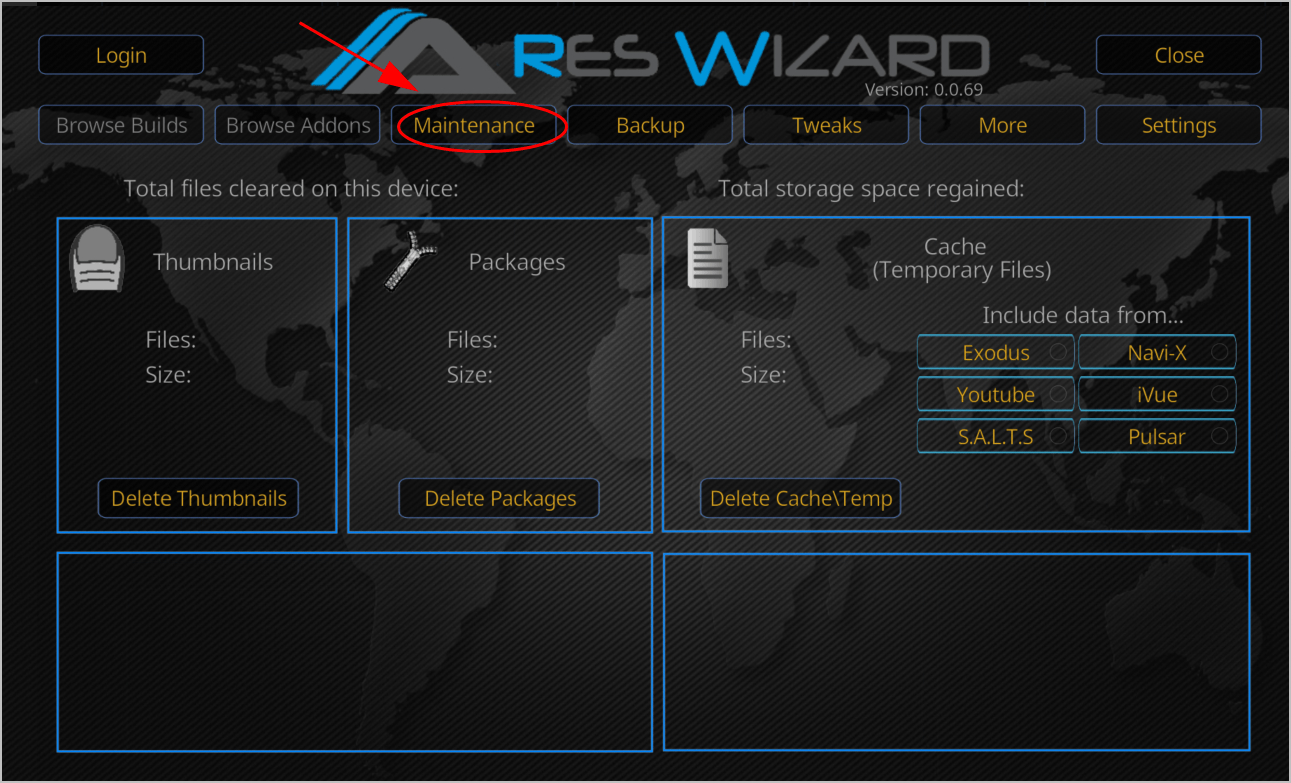 5) Click DeleteThumbnails, Delete Packages, and Delete Cache\Temp.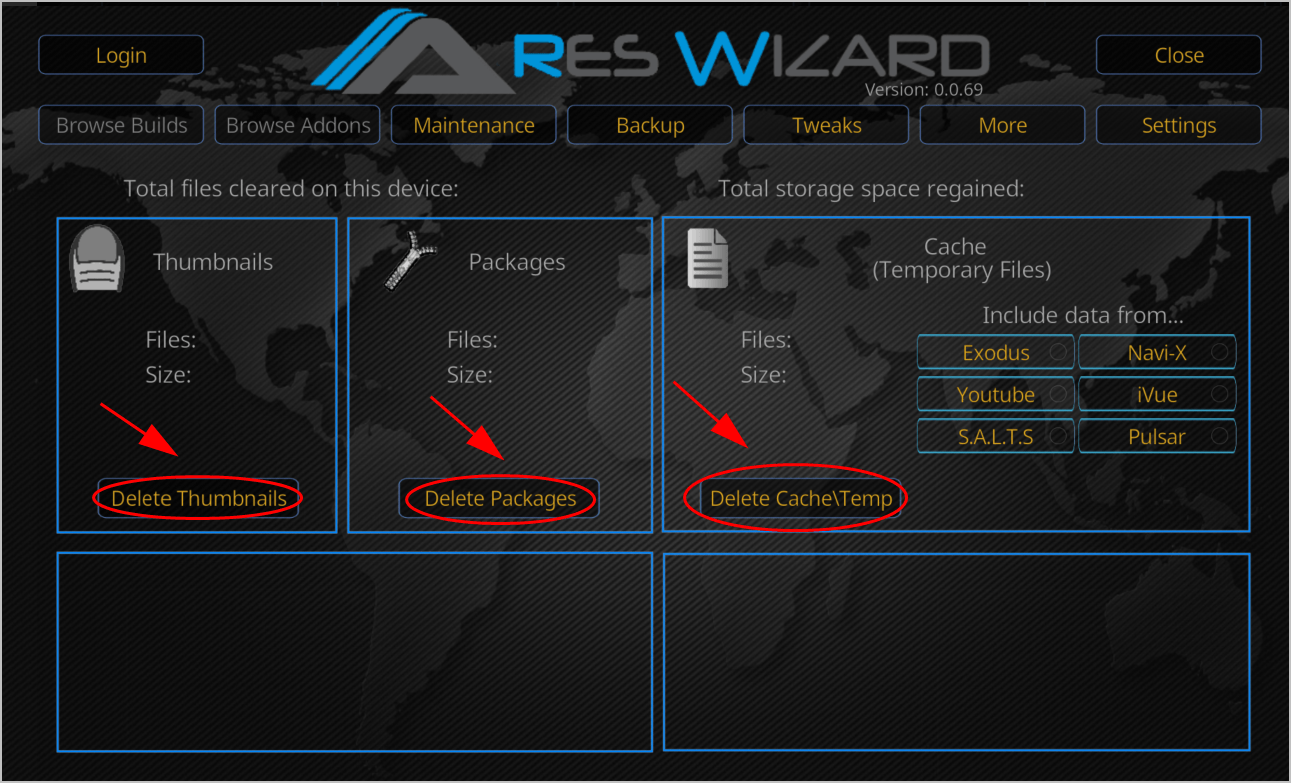 6) Once deleted, restart your device and launch Kodi again.
Now check if your Kodi is still buffering.
Still no luck? Okay, there's one more thing to try…
---
Fix 5: Use a VPN
Your network problem can also cause buffering on Kodi, especially if your network doesn't support the videos you're streaming, as there are geo-restrictions. So it's recommended to use a VPN when you're with Kodi.
You can search on the Internet and find a VPN with good reputation and reasonable price.
If you don't have time or patience to pick up a VPN for yourself, you can use NordVPN.
NordVPN helps you bypass geo-restrictions to get all add-ons desired, keeps you protected from snooping eyes, and secures your data to keep your online activity private. It's safe and easy to use!
Click NordVPN coupon to get a NordVPN coupon code first, then follow the steps below to download and install NordVPN in your device.
1) Download NordVPN in your device.
2) Run NordVPN and open it.
3) Connect to a server in a chosen location.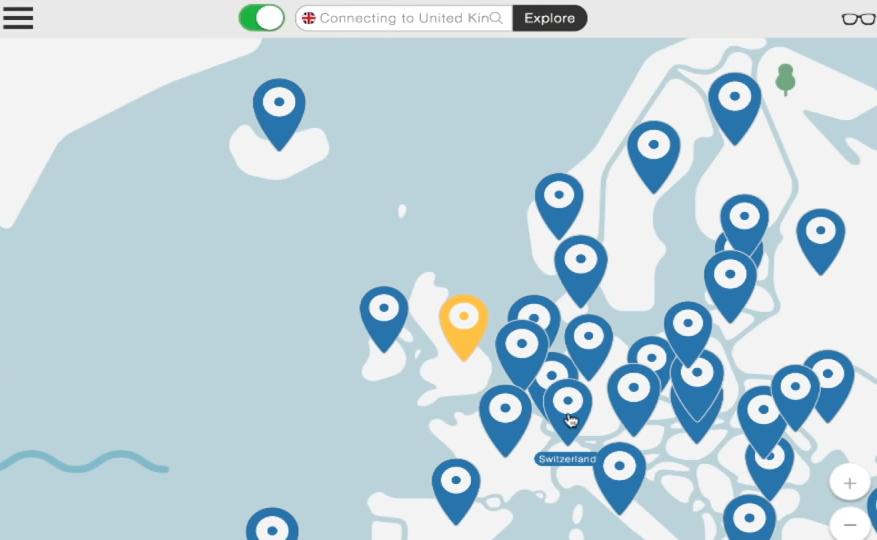 All set! Re-open Kodi in your device and try streaming videos to see if the buffering issue has been fixed.
---
So there you have it – five easy methods to fix buffering on Kodi. If you have any questions or suggestions, you're more than welcome to leave a comment below.