How to find the owner of a Gmail account (2023)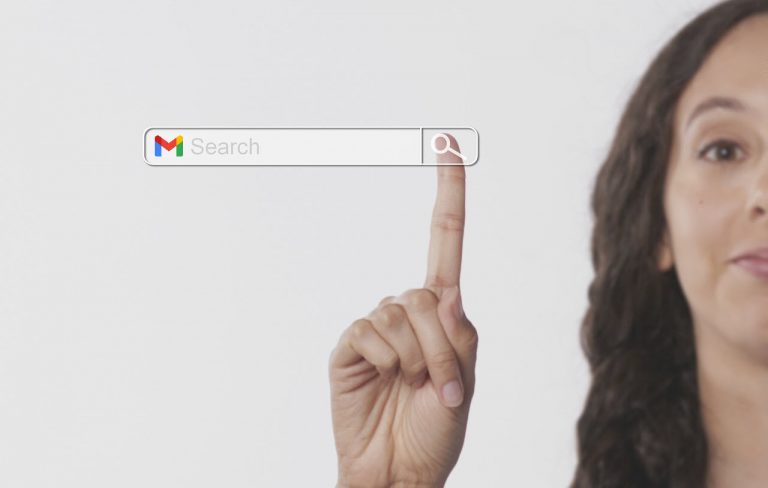 Reverse Gmail Search
Learn who owns the Gmail address (and lots about them)
If you received an email in your Gmail inbox from someone you've never contacted before and you would like to know whose email it is, you've come to the right place.
In this guide, we'll show you how to find out someone's identity behind a Gmail account easily!
1. Make Your Best Guess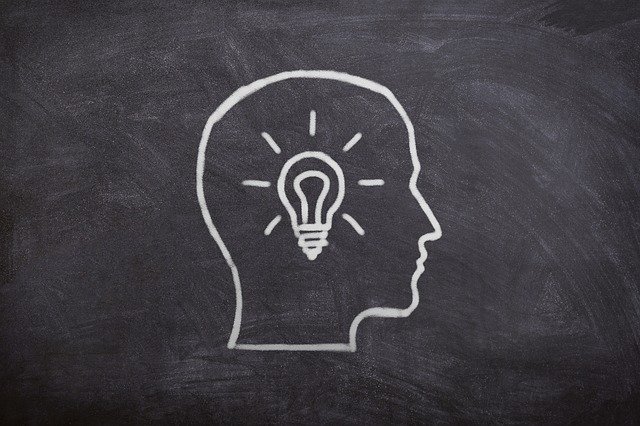 Many people set their email addresses using their names or social media usernames. So before we dive into anything deeper, take a look at that particular email address to see if you can find any clues from it.
If the email address seems randomly generated and there's no way to identify the owner from it, then your best bet to find out who owns that email address is with a professional email lookup tool.
2. Track the Email Address with BeenVerified
Email lookup tools are the easiest and most reliable way to find detailed information about someone via email addresses.
All you need to do is to type the email address into a reverse lookup like BeenVerified, click Search Now.
BeenVerified will compile all the information linked to that particular email address into one report, which may include the email sender's full name, age, current and full address, court records, and many more when available.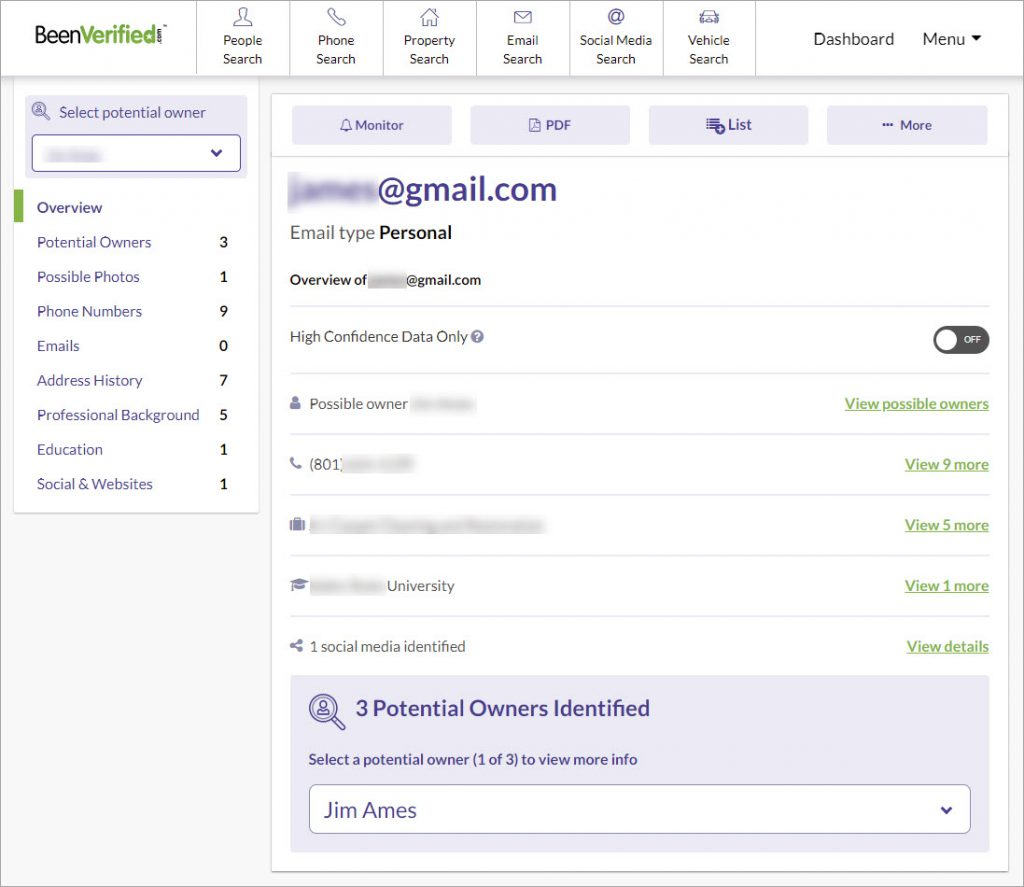 3. Search email addresses via Social Catfish
Social Catfish is another powerful people search engine that has one of the most comprehensive collections of public records, dating site profiles and background information.
It allows you to verify the identity of someone you met online, check someone's profiles on different social media/dating sites, view detailed background information using just an email address.
Just look up the Gmail address with Social Catfish and it might reveal not only the Gmail address owner's name, but also possible photos, contact details, job history, social media profiles, and more!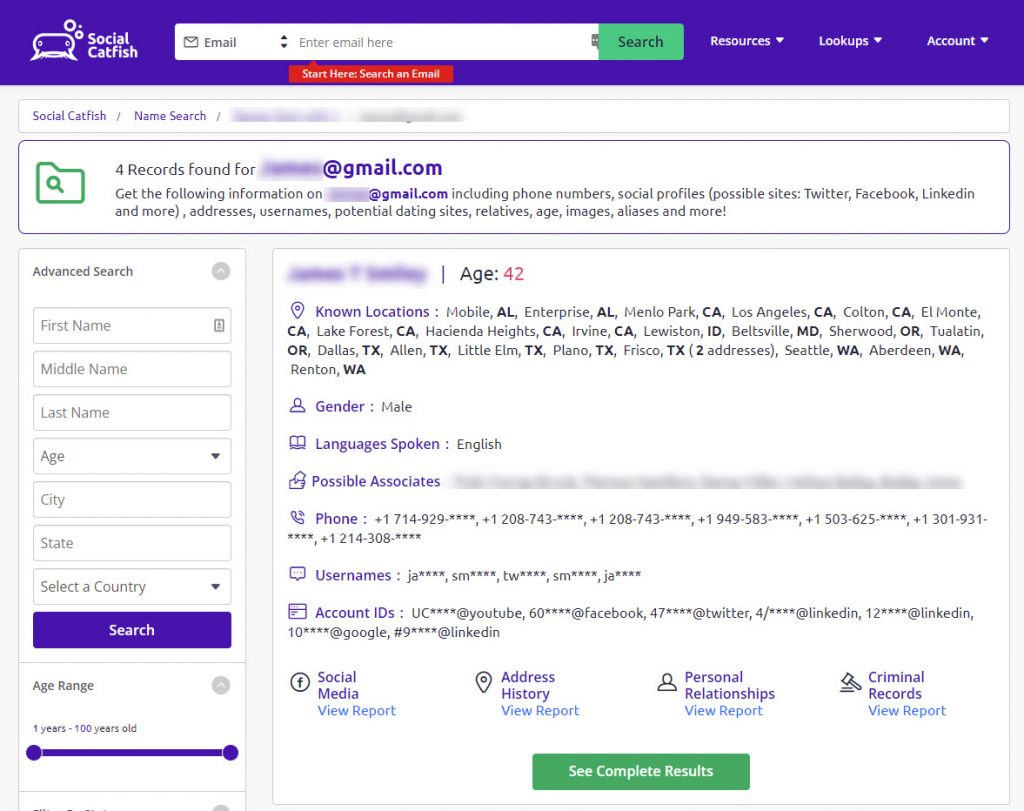 4. Find out the email sender via Spokeo
Another powerful and the fastest people search tool to use is Spokeo. Spokeo gathers all available information from public sources and stores them in one database, providing an easy way to confidentially look up information about anyone.
To find out who is behind an email address: Go to Spokeo, enter the email address you want to look for in the search field, and click SEARCH NOW. If Spokeo finds any information associated with the email address, it will compile them all in one report.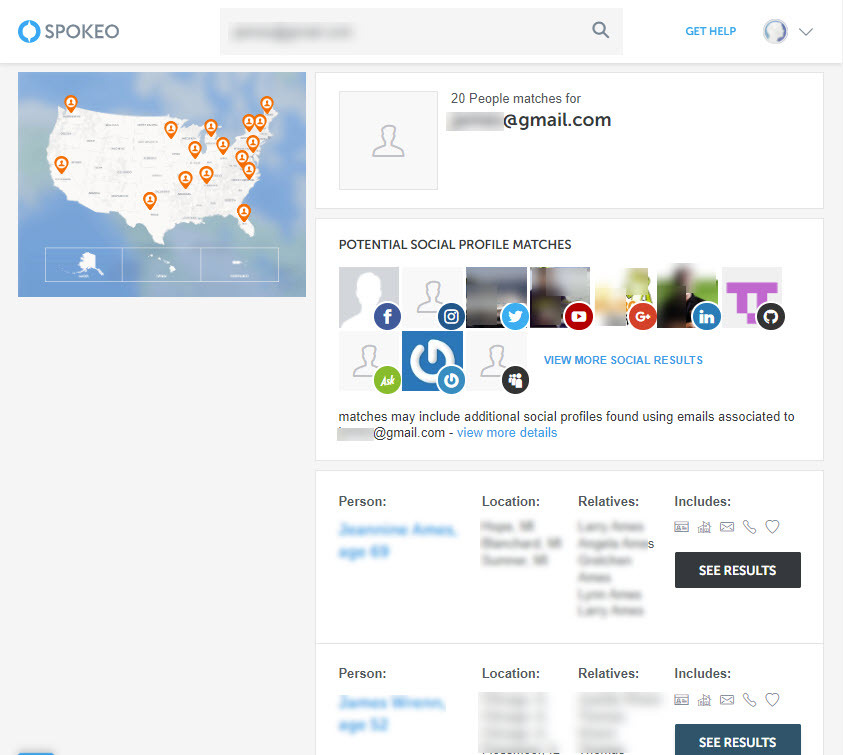 5. Look up email addresses with PeopleFinders
PeopleFinder is a leading Data-as-a-Service provider that has one of the most comprehensive collections of public records data available.
What we like most about the tool is, unlike most reverse lookup tools, you'll get a few details of the search result for free, such as the person's age, family members, and the first few digits of his/her phone number. You'll need to pay for either the membership or trial if you want to review the full background report.
Just go to the PeopleFinders email lookup page, enter the email in the search field, and click Search.
Reverse Email Search
Find out the owner's name, age, photos and profiles on 55+ social networks.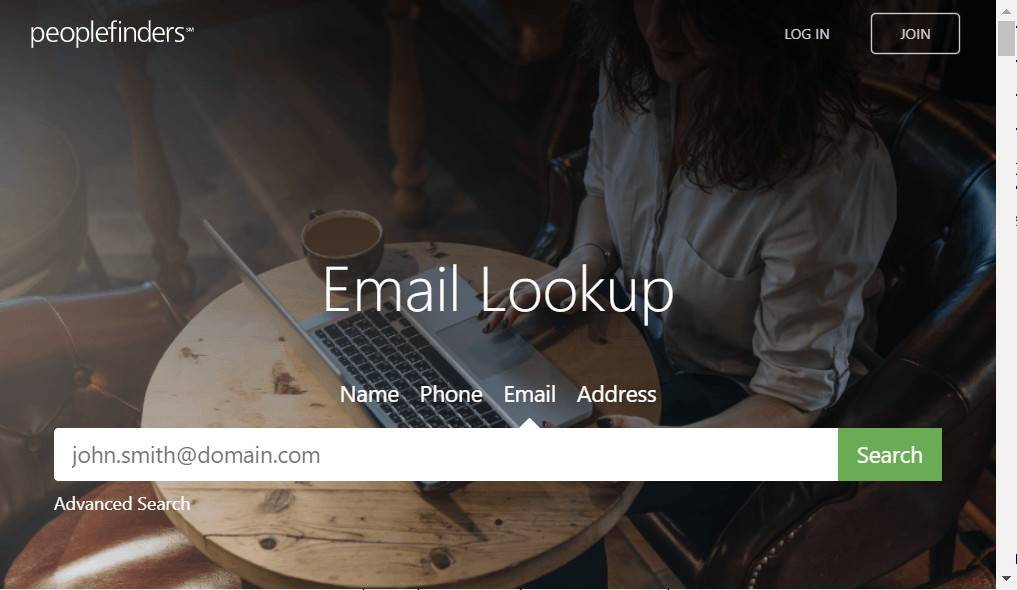 You can do the initial email lookup for free to see if the site has the information about the email sender, but you'll need to pay for a full background report about the person. If you don't feel like paying for the result, keep reading for free alternative ways to track down an email sender.
6. Google the Email Address
Google can also be used as a reverse search tool to track down people online. Just enter the email address and hit Search to see if Google can pick up any information that matches.
When you're doing this, remember to put the address between quotes, for example, "support@supereasy.com". This will filter out vague search results and give you web pages containing the exact email address.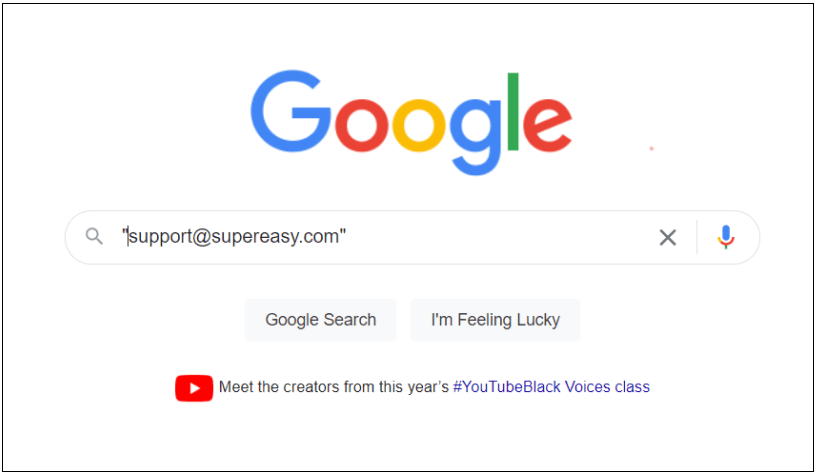 You might end up with the person's name or social media profile page this way, but if you prefer a detailed report of the person, you may need a professional people search tool like BeenVerified.
If you aren't having any luck with Google searches, read on and see what to do next.
7. Check the email address on social media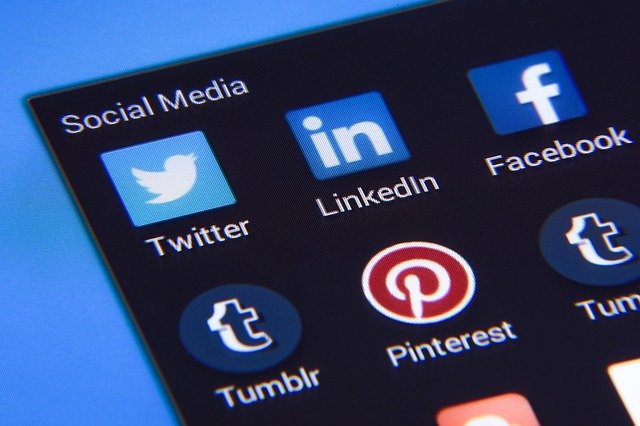 Social media can be a great place to do a reverse email lookup as many people use their email addresses to create the profile and make it public, so chances are you might bring up the person's profile on social media platforms using the email address. We'll show you how to search on LinkedIn, Facebook, and Twitter in this tutorial.
LinkedIn
LinkedIn aggregates people and company information in one place and it can provide you with useful information tied to individuals, such as phone numbers, email addresses, and business contact resources.
Though LinkedIn doesn't make this easy, it is possible to bring up someone's profile by email address. Follow the instructions below to see how to find someone's LinkedIn page with an email address and find their identity:
To proceed, you would need a Microsoft Outlook account and a LinkedIn Account – both registered with the same email.
Go to Outlook and log into your account.
Click the People icon on the left, then click New contact.

Fill in the First Name as you want and the Email address whose profile you're looking for, then click Create.

Go back to your Contact page and click the contact you just created. Click LinkedIn and log in to your account to connect your Microsoft Outlook account to your Microsoft LinkedIn account.
Back to Outlook and you can see the LinkedIn profile of the email address you were searching for! Click See full profile on LinkedIn button to view it on LinkedIn.
If there's no profile, it means no LinkedIn account is linked to that email address. Read on and find out how to search someone's Facebook page using an email address.
Facebook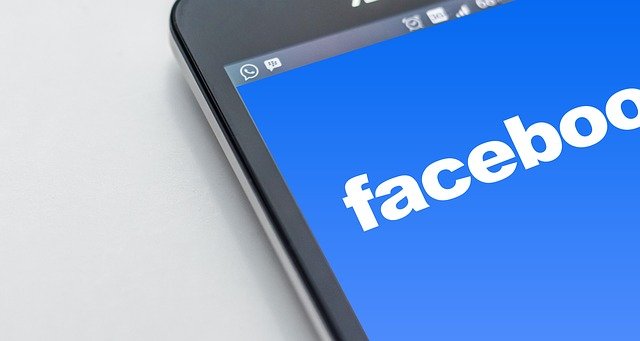 Facebook is the largest social networking website with hundreds of millions of users worldwide and the likelihood is therefore quite high that the email address owner may have a Facebook account.
Facebook lets you search users by email address so that should make your search simpler.
Go to Facebook or open the app on your mobile device.
Type the email address of the person you want to find into the Facebook search field and press the Enter key.
You won't be able to find results if the person you're looking for doesn't connect the email address with his/her profile, or if the person chooses not to list the email address as public in their About info.
Twitter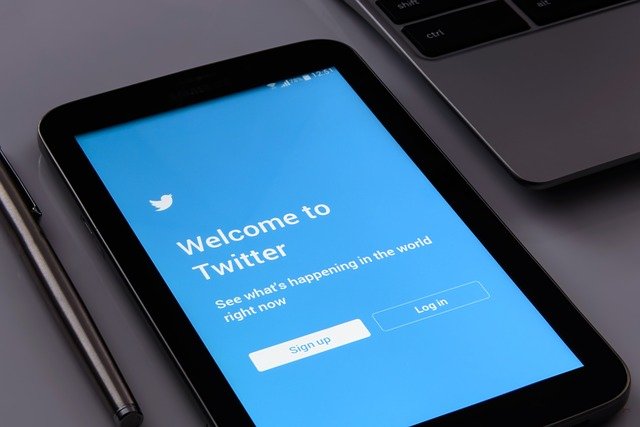 Twitter doesn't allow users to directly search for people using email addresses. But here's a workaround – you can import your email contacts to Twitter and find out the Twitter page associated with that email address if it's available.
Before we start, make sure you add the email you want to track to your contact. Then, follow the instructions below to see how to add people through emails on Twitter:
Open the Twiter app.
Go to Menu > More > Settings and Privacy > Privacy and safety > Discoverability and Contacts.
Turn on Sync address book contacts and grant Twitter permission to access your contacts if asked.
Twitter will upload your contacts and use those contacts as suggestions for who to follow. So if the person you're looking for uses the email address on Twitter, you'll be able to find his/her profile page.
This router might not work for you when the person is not on social media or using that particular email address to register for social media accounts.
Conclusion
While the easiest way to find out who owns an email address is to simply write an email to the account, introduce yourself, and explain your interest in the person's identity politely, this doesn't often work when the person was meant to send you an anonymous email in the first place.
If you need to find out who sends you an email, the best way is using a reverse email look-up tool, which requires payment to get a background report of the email address owner. If you prefer free methods, try using Google as a reverse lookup tool, or search for the email address on social media such as LinkedIn, Twitter, and Facebook.