How to Find Out Who Owns a Facebook Page (2023)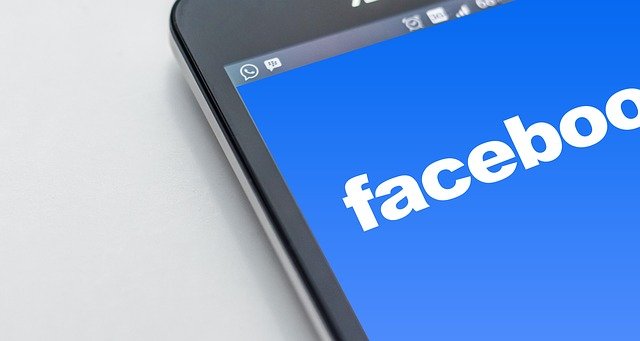 Facebook User Lookup
Enter a Username to Get the Owner's Name, Address & More.
Facebook is the largest social networking website with hundreds of millions of users worldwide. While staying connected is easy thanks to the platform, we might sometimes receive comments or messages from accounts we've never contacted before.
Being the curious sort, I would like to investigate and verify the person's identity before proceeding with the conversation. If you're in the same boat, this guide will walk you through how to find out who owns a specific Facebook page, step by step.
1. Check the person's profile details
The easiest way to find out who owns a Facebook page, is to send a private message, start a nice conversation, and request the information. If your message goes unanswered, you can visit the About section of the Facebook page to see if you can find anything there.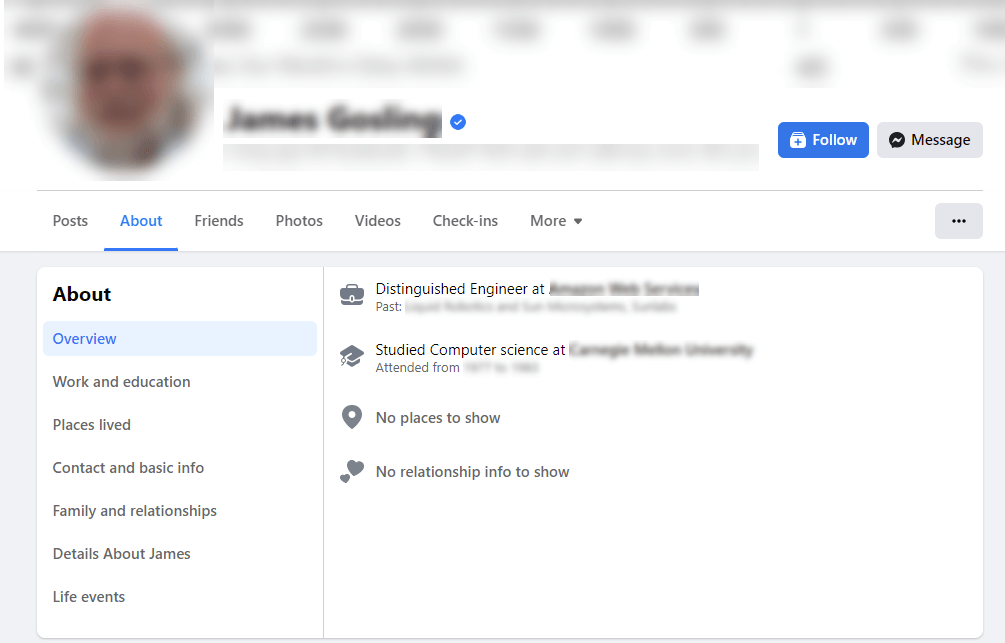 You might want to go to About > Contact and Basic Info and look for links they've provided to personal websites, social media pages, etc. If you can find any links, visit the site to see if you can find additional information on the owner.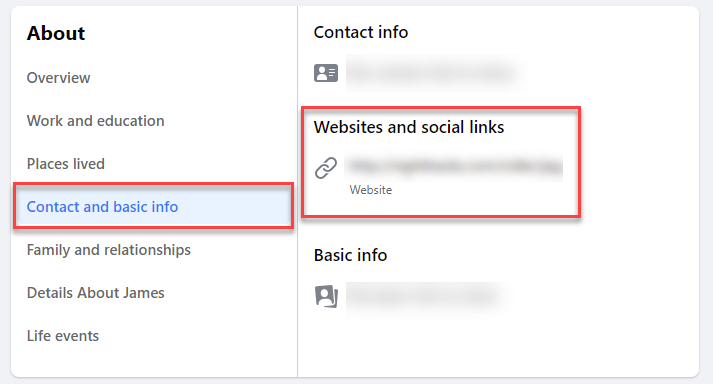 If there isn't much information in the About section, then read on and see how to run a free reverse image search on the Facebook account owner.
2. Run a reverse image search
If the Facebook account user has a profile picture, or if the owner has ever posted their original pictures, a reverse image search might help you find out their identity. This allows you to upload the image to a reverse image lookup tool, and it works by scanning the internet to pinpoint webpages containing the same photo. Often, similar instances are found in the form of social media posts, profile pictures, or other online platforms where images are commonly shared.  
There are many free tools online that can help you run a reverse image search, such as Google Images, TinEye, and Yandex. We'll use Google Images for this tutorial, but other tools work pretty much the same. 
If you're using the Chrome browser, just right-click on the picture on the webpage and click Search image with Google Lens. This will show you all webpages that contain the same or similar pictures, which may be the person's other social media pages.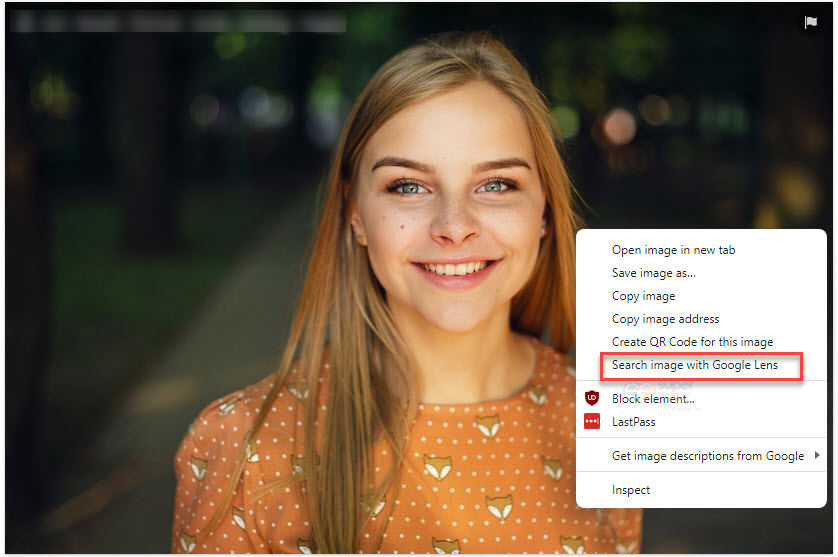 If you're using another web browser, just go to Google Images, click on the camera icon, upload the picture you would like to look up or paste the image URL, and hit Search by image.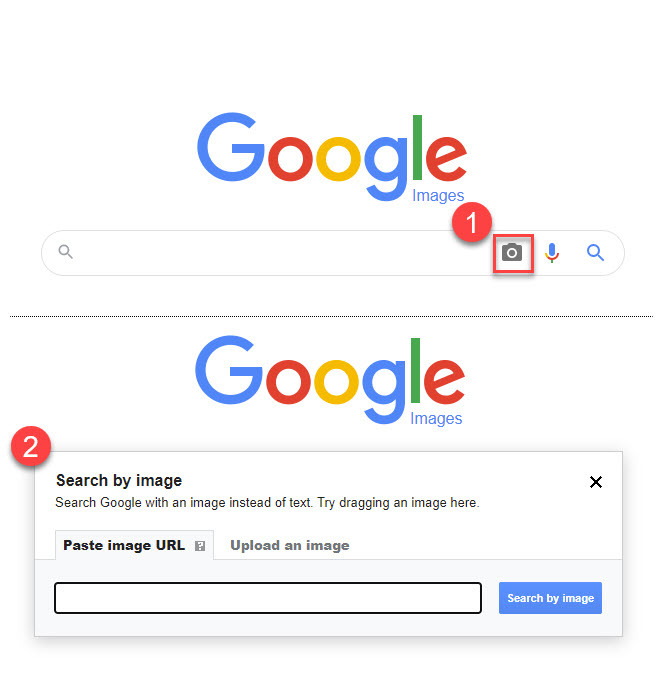 Read More: How to find someone with a picture
3. Try a people search
If all else fails, you might want to try a people search tool. As the name suggests, these tools are designed to search for information about individuals by compiling data from publicly viewable social media profiles, other online directories, and government public records. So instead of running extensive searches on your own, you can use them as a one-stop shop to search for people's public records and traces on the web.
The best people search tools, in our view, are BeenVerified, Spokeo and Social Catfish. 
BeenVerified
BeenVerified is a decent people search tool that has been around since 2007. It searches millions of public records, social media profiles and other online directories.
To see if you can uncover information about someone you met online, just go to BeenVerified, purchase a membership, and search for the username of the individual you would like to investigate.
A reverse username search might be able to reveal the owner's name, contact information (e.g. phone number, email address, physical address), background details, and other social media accounts linked to the person.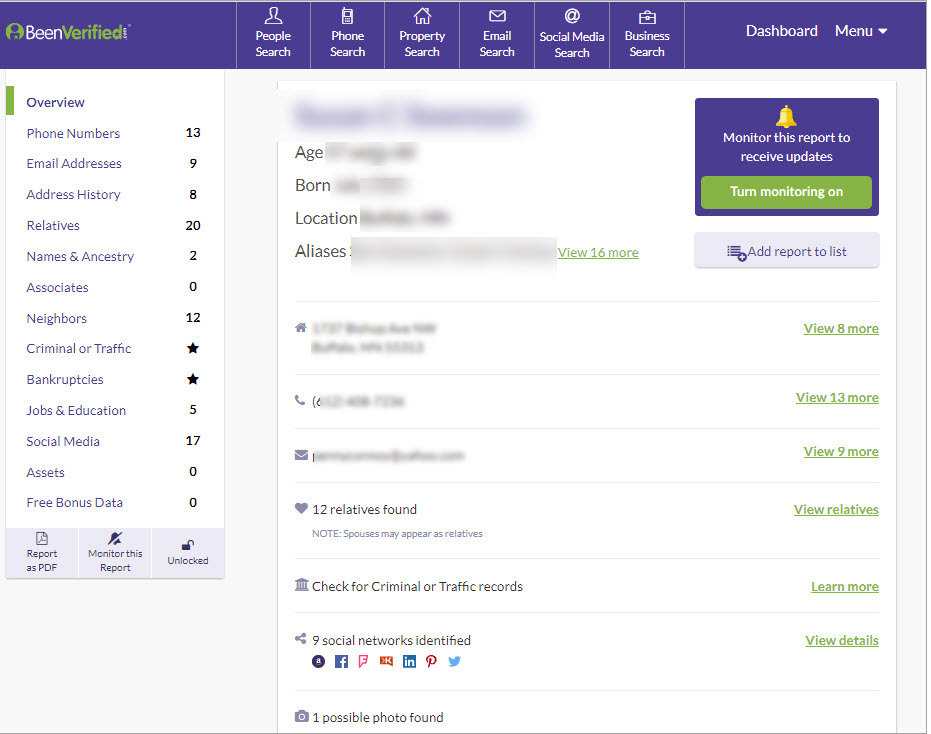 Spokeo
Spokeo is another reliable people search tool you can turn to when you need to find someone's background information, social media accounts and public records online.
Just like BeenVerified, you need to purchase a membership to proceed with your search. Spokeo will search through billions of online records and databases to bring up the details associated with the Facebook user. Details you get from it might include the Facebook account owner's name, phone number, physical address, email, social media profiles, job history, relatives, criminal record, and more when available.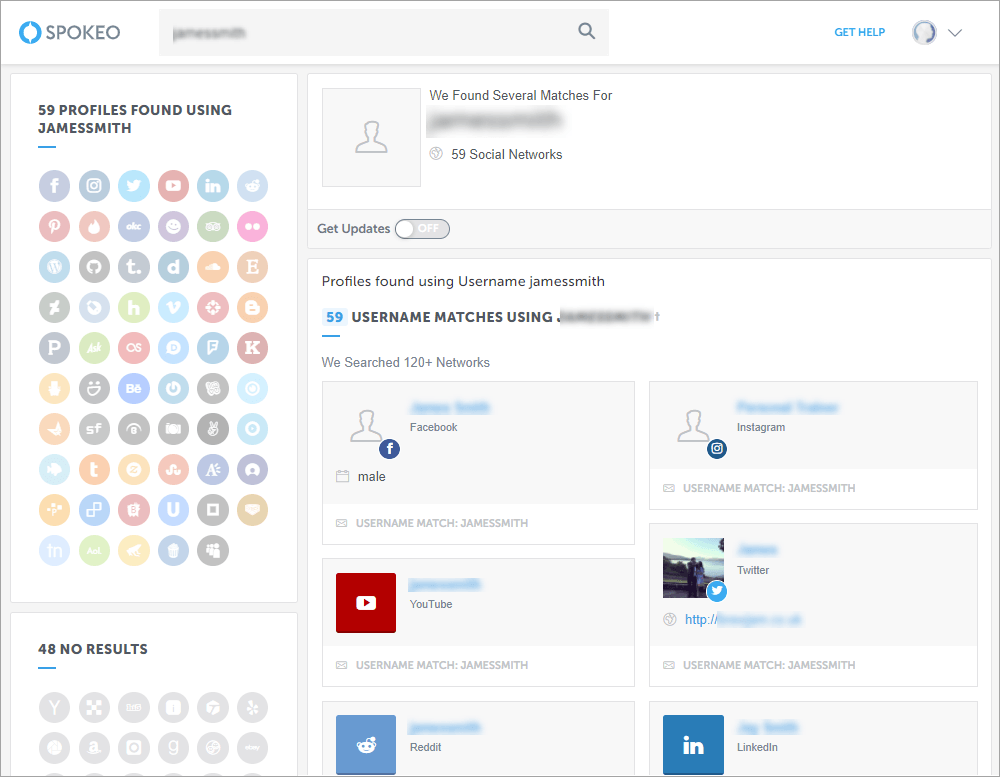 Social Catfish
Social Catfish is another online investigation service that can help you verify the identity of someone you've met online, check someone's profiles on different social media and dating sites, and obtain detailed background information using just a username.
Just go to Social Catfish. Type the person's name into the search bar and click Search Now to see what you can pull out with this tool.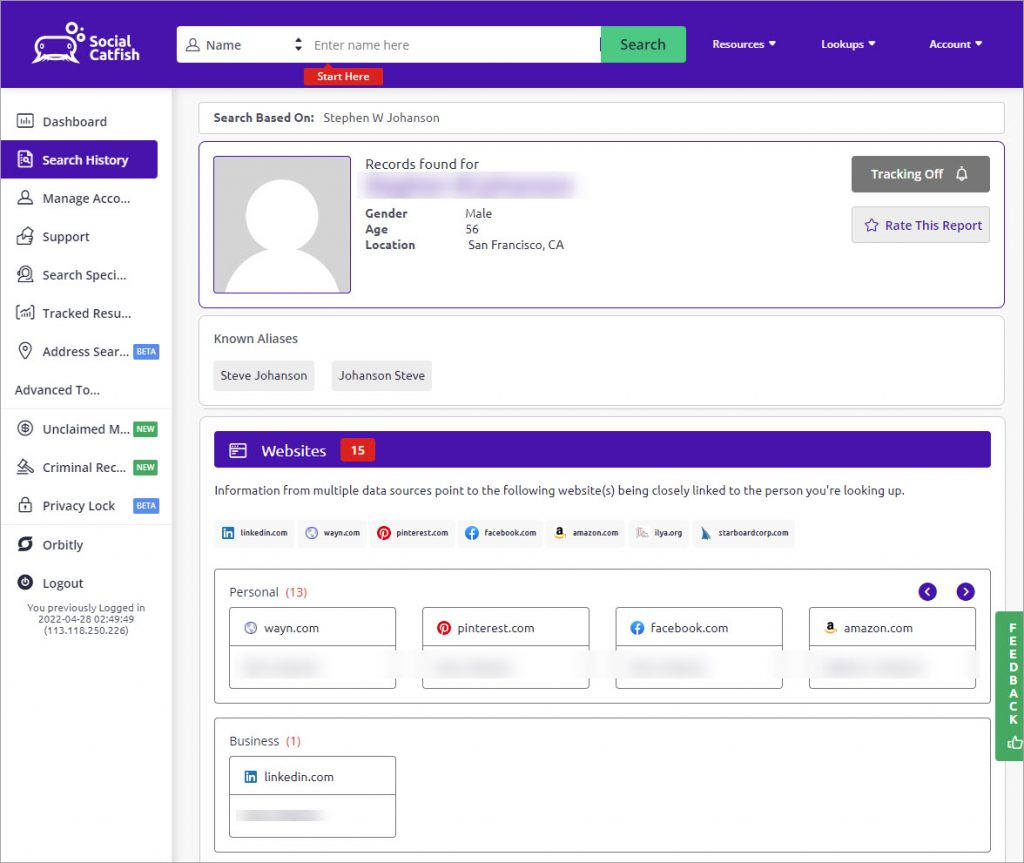 FAQ
The methods in this article provide you with easy access to public record information, but without a guarantee for accuracy and may include links to websites not listed as a Consumer Reporting Agency (CRA). Information acquired from these bodies is illegal to be used for employment, housing, credit, and other purposes alike, according to laws such as the Fair Credit Reporting Act (FCRA). If you're not sure whether your use of our methods is appropriate, click here for details.