How to Find Someone You Went to School With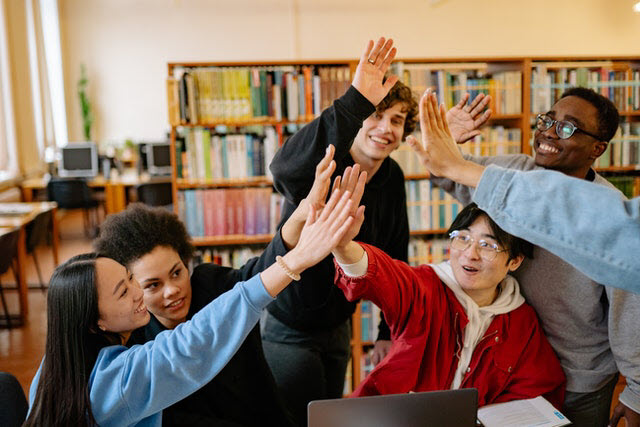 Classmates Search
Look up your old classmates' contact info, social media profiles & more!
It's pretty normal to lose touch with our old school friends after graduation. Fortunately, with today's technology, it's possible to find people you went to school with many years ago. Whether you're preparing for a school reunion or just want to reconnect with your old friends from high school, there are a few easy ways to help you find your old classmates.
1. Contact the school
To find your old classmates, you can get started with the school, the place where you first met. Many schools keep records of their former students. So you can contact the school or its alumni association to see if they have kept any information about your old friend.
2. Ask around
Another great way to find someone you went to school with is by asking people who knew the person in the past. Speak with your other friends from the same school to see if they know anything about the person you're looking for.
Try asking your parents if they still remember your old friends. If your friend used to live next door, try contacting your old neighbors and ask them if they remember anything about your friend.
If your old friend has a brother or sister, searching for information about them may help you locate your friend.
Anyway, gather as much information as you can. All of these details could help you find your old friend.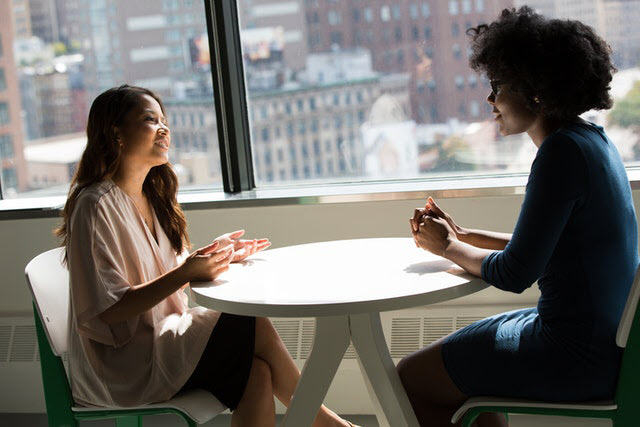 3. Do a Google search
Thanks to the Internet, finding someone you've lost touch with is easier than ever before. Simply type your friend's name into a search engine like Google and see what will come up. When looking for a gal pal, try using both her maiden name and married name to search. You can narrow down your search results by using quotation marks or adding relevant information, such as the city he lived in or the school he attended.
For example:
"John Smith"
"John Smith" Hamden
"John Smith" "Hamden High School"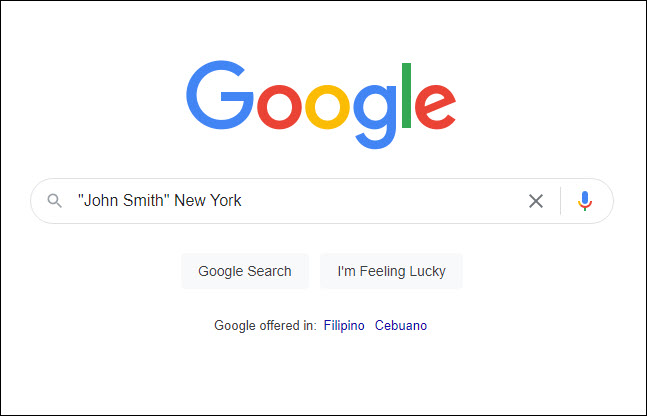 4. Check social media
According to some reports, more than 4 billion people around the world now use social media, odds are that you may find your old friend there. Search for your friend's name on Facebook, Twitter, LinkedIn, and other social networking sites. If your friend has a common name, you may have to take some time to figure out which account belongs to him/her.
On Facebook, you can also track someone down by phone number, school, or friends of friends.
5. Use a people search engine
One of the best ways to find someone you went to school with is by using a people search engine.
People search engines are dedicated to finding information about people online. All it takes is a name, phone number, address, or email to help you locate someone. Below are some reliable people search engines we would like to recommend.
BeenVerified
If you're looking for a person, phone number, address or vehicle, BeenVerified can help. BeenVerified aggregates public records information from multiple sources, providing a one-stop service. Its subscriptions include 8 products for the price of 1: people search, phone number search, address search, email search, social media search, vehicle search, unclaimed money search and business search.
To find your old school pal with BeenVerified:
Go to BeenVerified.
Enter the information you know about your old friend and click SEARCH.

Within seconds you'll see a list of matches. You can narrow down your search results by age and location. Once you locate your friend, click View person report. The report may uncover a wealth of information, including full name, age, possible relatives, contact details, social media accounts, etc.

PeopleLooker
PeopleLooker is a people search engine that offers fast, affordable and easy access to reliable public records. With PeopleLooker, you're able to get in-depth people reports that may include names, addresses, photos, phone numbers, email addresses, criminal records and much more.
To find your old school friends with PeopleLooker:
Head to the PeopleLooker homepage.
Select the type you want to search for and enter the information. Then hit Search.

Wait a few seconds for PeopleLooker to search its database. Once done, you'll see a detailed report that may include the information you need.

Intelius
Intelius is one of the longest-standing people search services. It collects data from specialized sources to give users valuable information in one location. With Intelius, it's easy to find the information you need. Just enter a name, address or phone number, and you'll get results instantly.
To track down your old friend with Intelius:
Open the Intelius official site.
Type in your friend's name, phone number or address, and click SEARCH.

Wait a few minutes for Intelius to generate a detailed report.
Spokeo
As one of the most popular people search engines in the United States, Spokeo allows users to confidentially look up someone by name, phone number, address, email or username. At Spokeo, you are able to look up profiles on 120+ social networks, including Facebook, Twitter, and Instagram.
To find your old classmates with Spokeo:
Go to Spokeo.
Enter a name, phone number, address or email, then tap SEARCH NOW.

Spokeo will then scan through its database and combine all relevant data into an easy-to-understand report in seconds.

6. Try a reverse image search
If you have a photo of your old friend, you can try a reverse image search via Google Images or Social Catfish.
Google Images
Whether you need to search for info about an image or want to find similar photos, Google Images can be your best choice.
Go to Google Images.
Click Search by image.

Then paste the image URL or upload a picture of your old friend to start searching.
Social Catfish
Social Catfish is an online service that can help people find lost connections using images, email addresses, phone numbers, and online profiles. When you do an image search on Social Catfish, it will scan millions of social profiles to locate information about the person, such as name, age, phone numbers, social media profiles, etc.
Go to the Social Catfish Reverse Image Search page.
Upload an image and hit Search, then wait for the tech to work its magic.

Once you have a match, you can select to view the report.

7. Other online source
Founded in 1995, Classmates.com is a social networking site that can help people reconnect with high school friends and browse old yearbooks online. With a free membership, you can search and view profiles of other schoolmates in its school directories.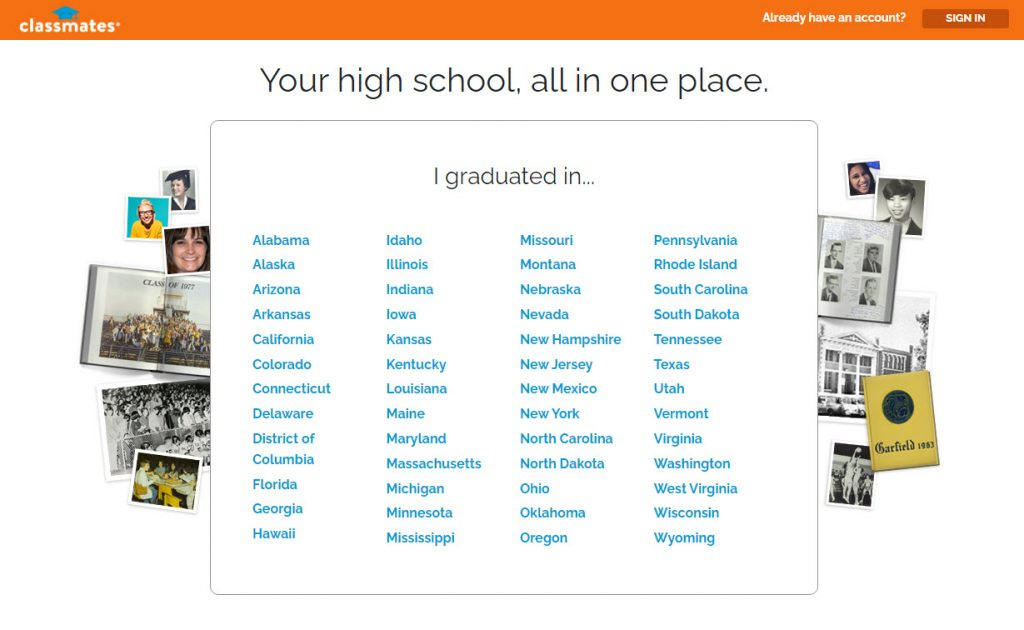 Credit: Featured image by Yan Krukov