How To Find Someone You Lost Contact With For Free – 2023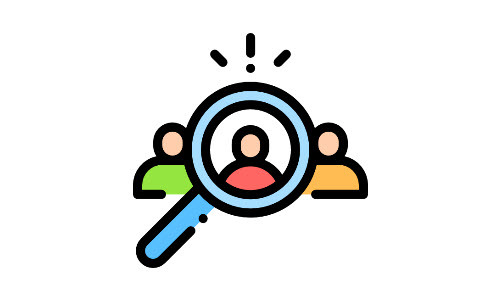 People Search
Enter name to look up contact info, photos & more!
Thanks to the development of technology, rekindling old relationships has become much easier. Whether you've lost contact with a friend, classmate, family member or neighbor, it's possible to find them and reconnect. In this post, we'll introduce 3 proven methods for you to find someone you lost contact with, easily and even for free!
Method 1 – Google it
You can start by looking up the person on Google. As the largest and the most popular search engine worldwide, Google stores and processes an immense amount of data. Just Google the name you're looking for and it will return dozens of websites where it appears such as blogs, news or social media accounts.
Searching for a common name can be troublesome and inefficient, so try to be as specific as possible. You could add the person's location (city and state) or phone number, or use quotation marks, "John Smith" for example, to filter the exact phrases. By cross-referencing different search engines like Bing, Yahoo or DuckDuckGo, you may acquire more satisfying results.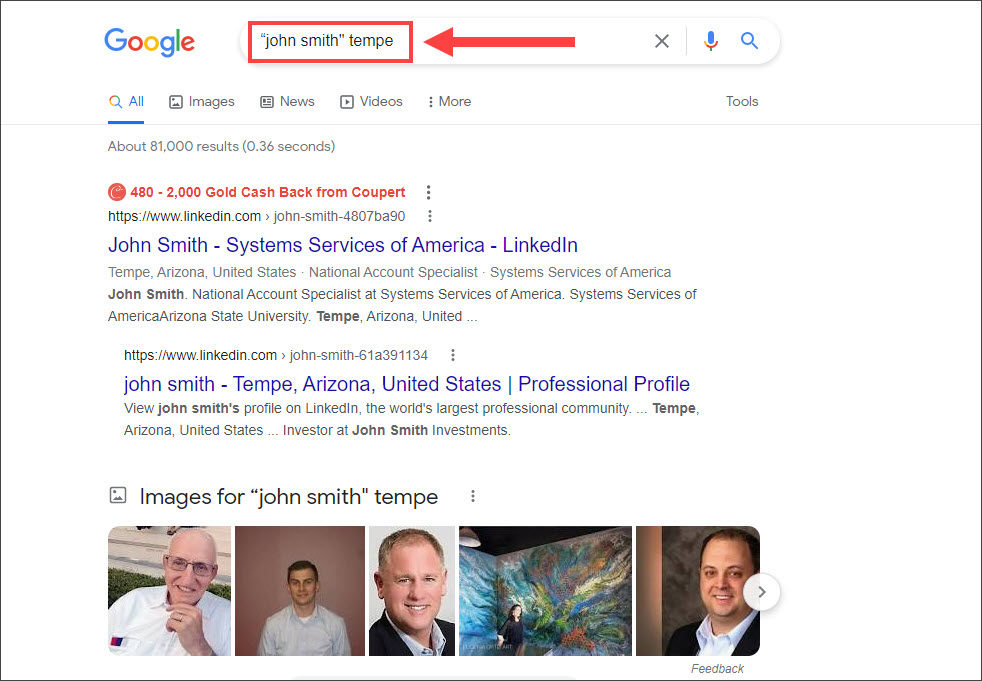 Method 2 – Check on social media
People today are actively interacting on social media, so this is a useful resource for you to trace someone's digital footprint. Common social media platforms such as Facebook, LinkedIn and Twitter have an in-built searching portal by name, phone number or email. Once you find a matched user, send him/her a direct message to get in touch. Or you can check the profile to get the person's phone number or email.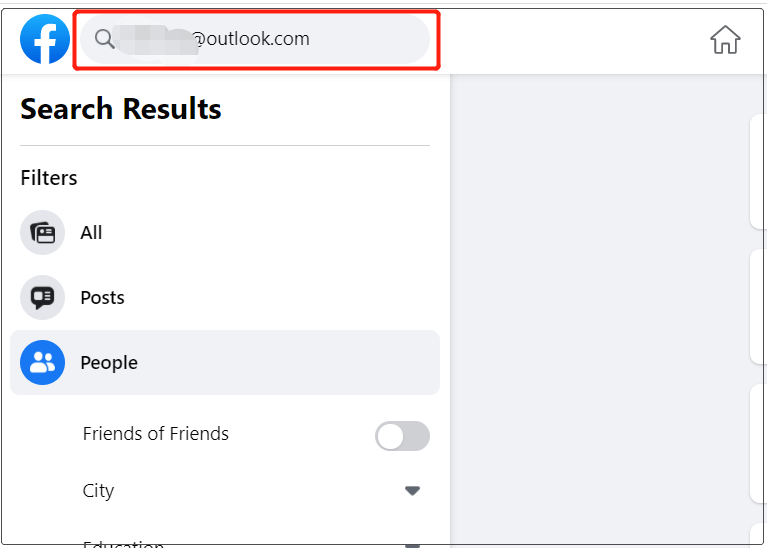 For privacy protection, a lot of social networks only allow you to find others by a username or ID if (s)he doesn't enable other searching options.
Method 3 – Use a people search engine
People search engine is the most convenient solution for you to find another person online. They can help you find almost anyone in various ways. Choose how you want to search depending on the info you have about the person, and we'll show you what's the best tool for it and how to do this step by step.
1. Search by name with BeenVerified
As a top website for people search, BeenVerified crawls through millions of public records in the United States and arranges them in a neat and intuitive interface for the customers. Simply with a name, it may pull up the person's phone number, email address, social media profiles, location history, and more details you'll need to contact them.
Enter any name to find their contact details
It may take a couple of minutes for the search to complete. After the results are ready, unlock it (subscription required) and you may see the most updated and pertinent info.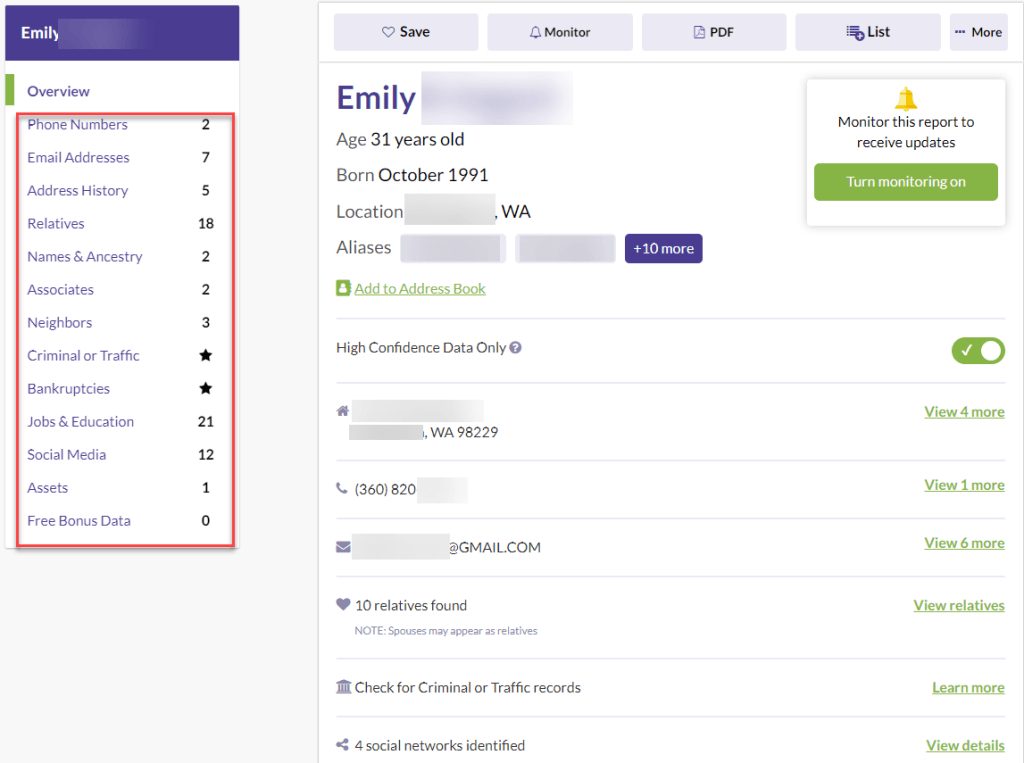 ---
2. Search by phone number with PeopleFinders
If you don't remember the person's exact full name but still kept his/her old phone numbers, use PeopleFinders for a reverse phone lookup. It's one of the best-known people search websites and integrates a powerful database of phone directories. Whether you're searching for a mobile, landline or business number, this tool will just identify the owner correctly.
Reverse Phone Lookup
Get Owner's Name, Contact, Address & More!
From the phone report, you can get a wealth of information such as the person's age, possible relatives, current contact info (phone number & email), address history, online profiles and more.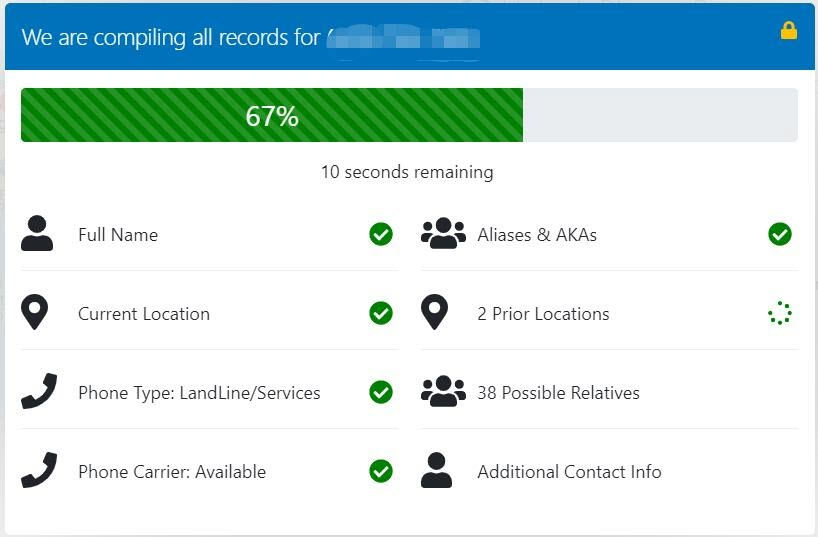 ---
3. Search by username with PeopleLooker
Trying to find someone you met online before but don't know any of their info like a name or phone number? In fact, a simple username can be the key to an extensive amount of info, helping you find an online friend in the real world easily. For reverse username search, PeopleLooker is a perfect choice.
By scouring 50+ social networks, online chat rooms, forums and communities, it's dedicated to looking up the potential account owners and exploring their backgrounds. You just enter a username and PeopleLooker will do the rest.

You should receive a precise report within minutes, which may contain the account owner's real name, and by clicking Search Person, you can check out the person's contact details, location and more.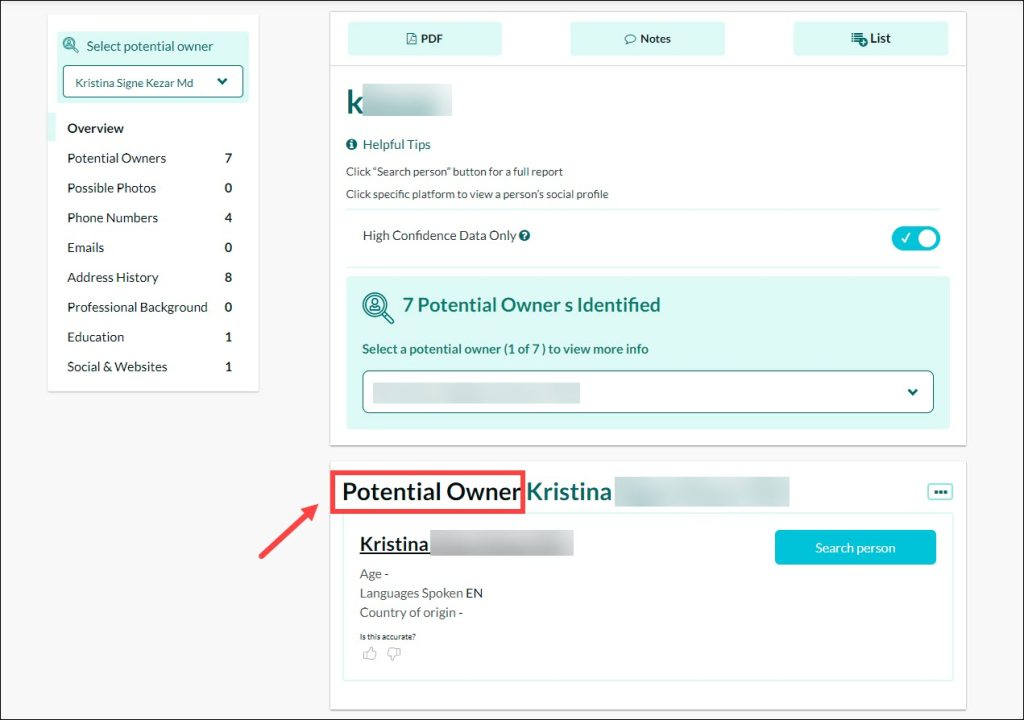 ---
4. Run a reverse image search with Social Catfish
If the regular search options don't work for you, it's also possible to find someone by an image or photo. Google image search is such a handy tool for free. With a picture you uploaded, it will instantly trace its source and find similar photos.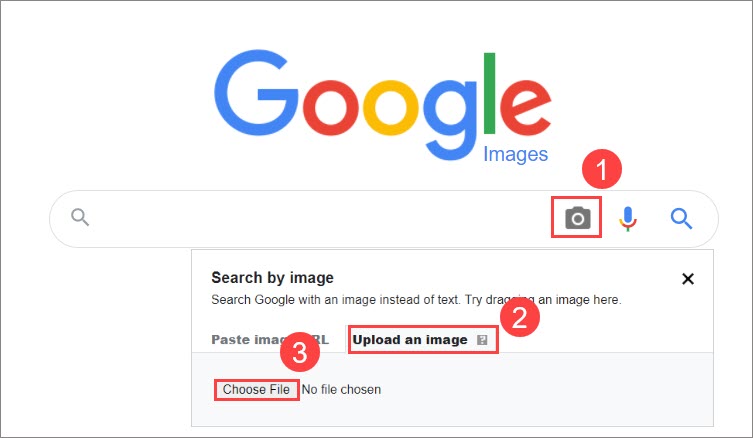 However, it may not directly tell who's the person in the photo, and you'll need some digging to search for the contact details. If you're looking for a more straightforward solution, we recommend Social Catfish. Originally as a dating investigative tool, it has evolved into an all-round people search tool. Simply upload a portrait and you'll access the person's background information and learn about their trails across the web.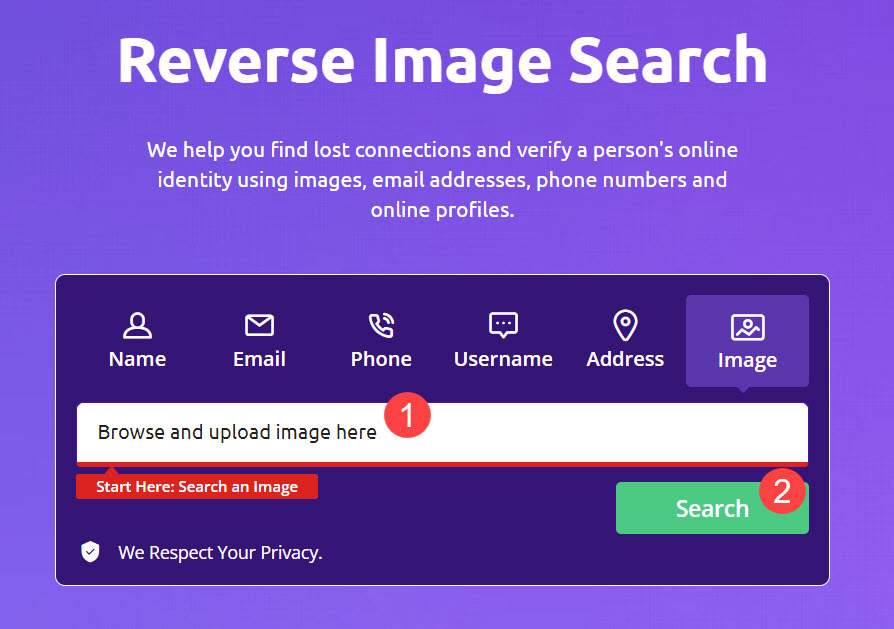 Wait for the website to scan for similar faces and generate the full report. You may find the person's phone number, email or address and everything that's hardly accessible on Google or social media.
---
So here are 3 ways for you to find someone you've lost contact with, both free and paid. Always consider using a dependable people search engine like TruthFinder to find people online as this will save you much time and hassle.
Hopefully you'll find this post helpful. If you have further questions or suggestions, please feel free to leave a comment below.
Featured image from Freepik – Flaticon
The methods in this article provide you with easy access to public record information, but without a guarantee for accuracy and may include links to websites not listed as a Consumer Reporting Agency (CRA). Information acquired from these bodies is illegal to be used for employment, housing, credit, and other purposes alike, according to laws such as the Fair Credit Reporting Act (FCRA). If you're not sure whether your use of our methods is appropriate, click here for details.