How to Find Someone with Just A Name and State (2023)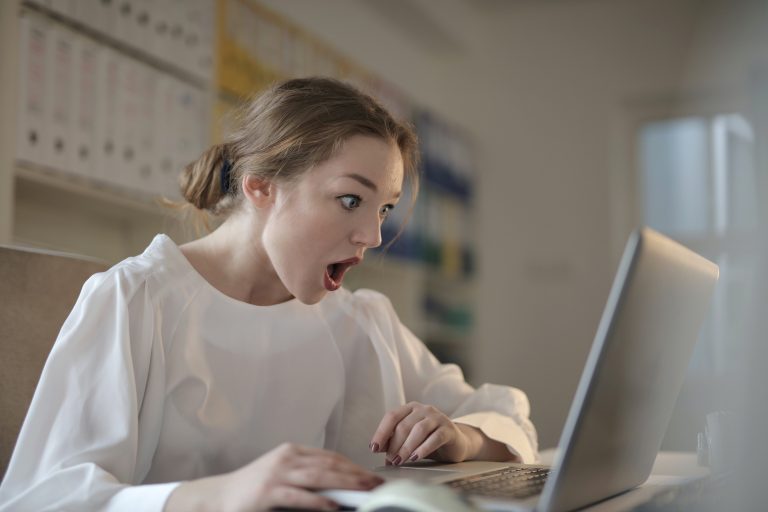 Quick Search by Name
Search for their contact info, address, and more!
Whether you're reconnecting with old friends or searching for long-lost relatives, having only a name and the state they were born in can make the task seem challenging. Fear not, as we've compiled effective methods to help you locate someone with minimal information. Here are some tried-and-true tricks:
1. Use a dedicated people search engine
The easiest way to find information on almost anyone online is to use a dedicated people search engine. They offer a much better option as they search available public records, the deep web, and source information from people's social media profiles across the entire web.
By running a people search on these sites, you may be able to find the person you are looking for, including possible additional information about: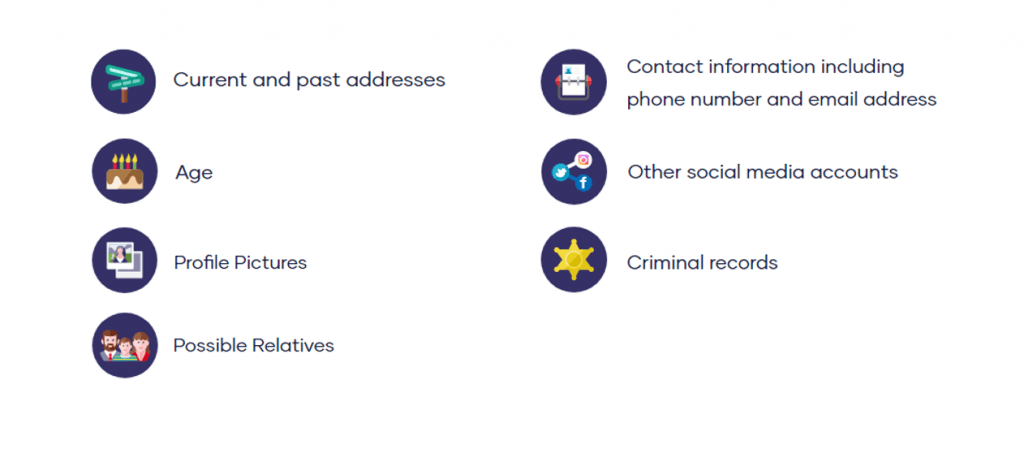 Below are 4 people search engines we would like to recommend. They are subscription-based, but they're more likely to yield the results you're looking for. What's more, all of them allow you to conduct searches confidentially and legally.
TruthFinder People Search
When armed with the individual's name and the states they've resided in, TruthFinder becomes a powerful tool. It offers a wealth of information, including phone numbers, location history, social media details, and even criminal and traffic reports when available. Rest assured, all searches are private and confidential.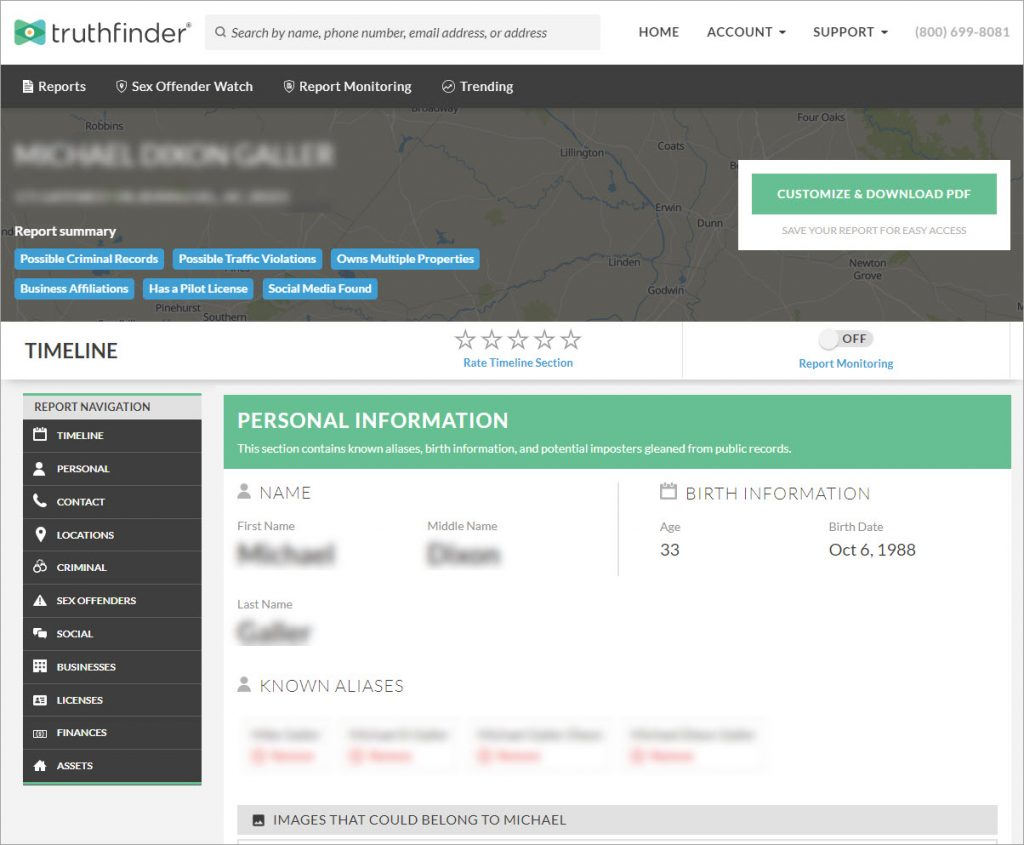 BeenVerified People Search
If you just have the person's name and date of birth, use BeenVerified. It combs through billions of data points across dozens of public databases and prepares a detailed report that may include current and past addresses, contact information, social media accounts, and potentially more.
Visit BeenVerified's search page.
Enter the subject's name into the search bar. Press SEARCH when you're ready to conduct your search.


Wait for BeenVerified to search its database. When there is more than one result showing up, use the age as a filter to narrow down your search.
When BeenVerified helps you identify your match, click to view the detailed report.


Additionally, you can access the person's background report. This is necessary if you meet someone online. A background report can help you look for details about the person and to try and learn potential red flags.
Spokeo People Search
Spokeo is known for helping users to unlock a person's hidden social media accounts. In addition to the standard search types to find someone's contact info, Spokeo offers an interface for users to catch someone cheating online! That would be useful if you want to know whether there is infidelity.
Now follow the steps below to find more information on the person you're looking for:
Navigate to Spokeo's People Search page.
Enter the person's name into the name field and click SEARCH NOW.


Within moments, you'll get a list of potential matches to help you try and find the person you're looking for along with additional information. Simply select the best match and click to view the report.


Spokeo People reports are typically broken down into 6 sections:
PHONE & EMAIL
ADDRESS HISTORY
FAMILY MEMBERS
SOCIAL PROFILES
COURT RECORDS
EXTRA INFO
You can select the information that's most important to you to get the answers you're looking for.
PeopleLooker People Lookup
Another people search tool you can try is PeopleLooker. It gives you access to public records and other hard-to-uncover information about a person by combing through available public records, including social, financial, and even criminal databases.
To try to find someone with just a name and date of birth, follow the steps below.
Go to PeopleLooker's People Search page.
Enter the person's first and last name. If you don't know the person's city name, leave it blank. Then click Search.


Wait for PeopleLooker to search its database. In a matter of minutes, you should be presented with a detailed background report containing contact information that would be more time-consuming to find otherwise.


2. Conduct a Google search
For those who prefer free methods, a Google search can be surprisingly effective. By placing the person's name in quotation marks and entering their birth state, you can narrow down the search results.
3. Search on different social media sites
Another method to find someone by name and birth date for free is to search on social media sites. Most people won't use their real name as their display name or username. So you'll need to try searching by real name or figuring out the potential usernames they use as their social media profiles.
On your Instagram, Facebook, Twitter, or LinkedIn app, enter the person's name or username into the search field and hit Go or Search. If you find the person's account, tap on the profile and check if they have included any personal information on their profile page.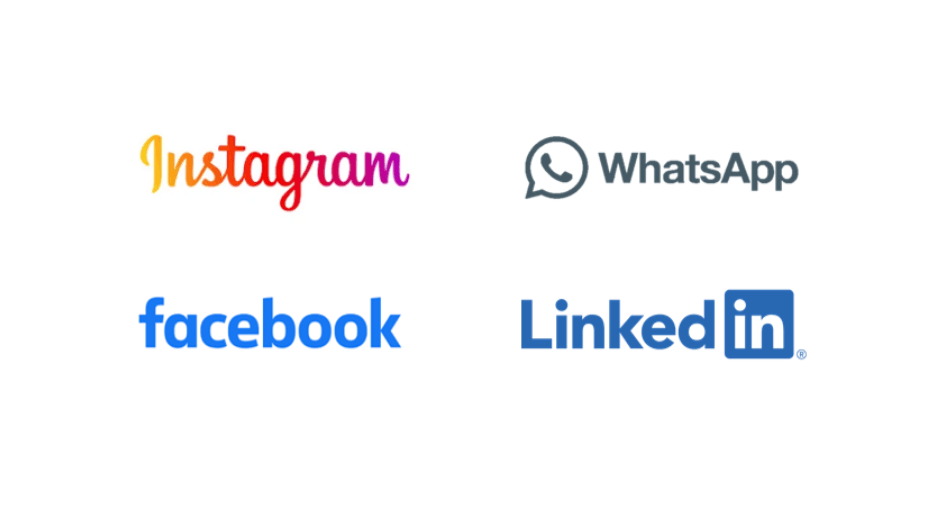 FAQs
Q1: Can I search for someone with a common name?
A: Yes, you can search for someone with a common name, but it might be challenging due to the potentially large number of search results. To narrow down your findings, utilize additional details you may have. A people search engine comes in handy by allowing you to use filters in order to help you find the profile you're looking for.
Q2: Can I use a nickname instead of the full name in my search?
A: Using a nickname in your search can be less effective, as many people don't use nicknames in official records. It's advisable to use the full legal name for more accurate and comprehensive results.
Q3: How do I ensure my search is legal and confidential?
A: When using dedicated people search engines, ensure you abide by their terms of service to guarantee legal and confidential searches. Respect privacy and use the obtained information responsibly.
Final Thoughts
Conducting a people search using Google or social media sites is cost-free but may lack detailed or useful information. When depth and accuracy matter, dedicated people search engines provide a more robust solution.
*All product names, logos, brands, trademarks and registered trademarks are property of their respective owners.
The methods in this article provide you with easy access to public record information, but without a guarantee for accuracy and may include links to websites not listed as a Consumer Reporting Agency (CRA). Information acquired from these bodies is illegal to be used for employment, housing, credit, and other purposes alike, according to laws such as the Fair Credit Reporting Act (FCRA). If you're not sure whether your use of our methods is appropriate, click here for details.