How to Find Someone's Real Name on Discord (2023)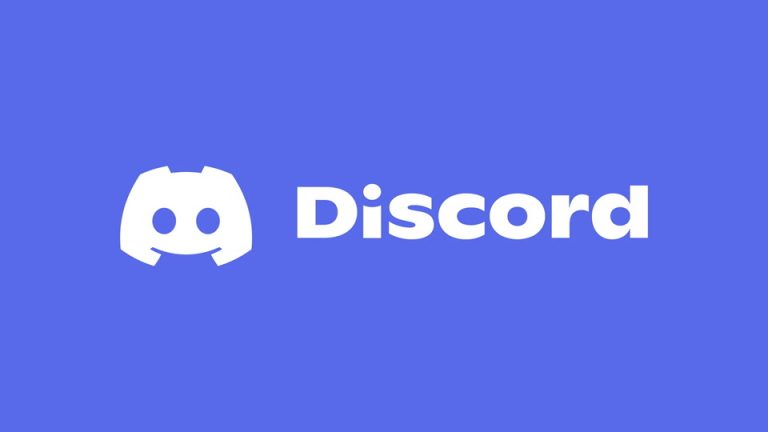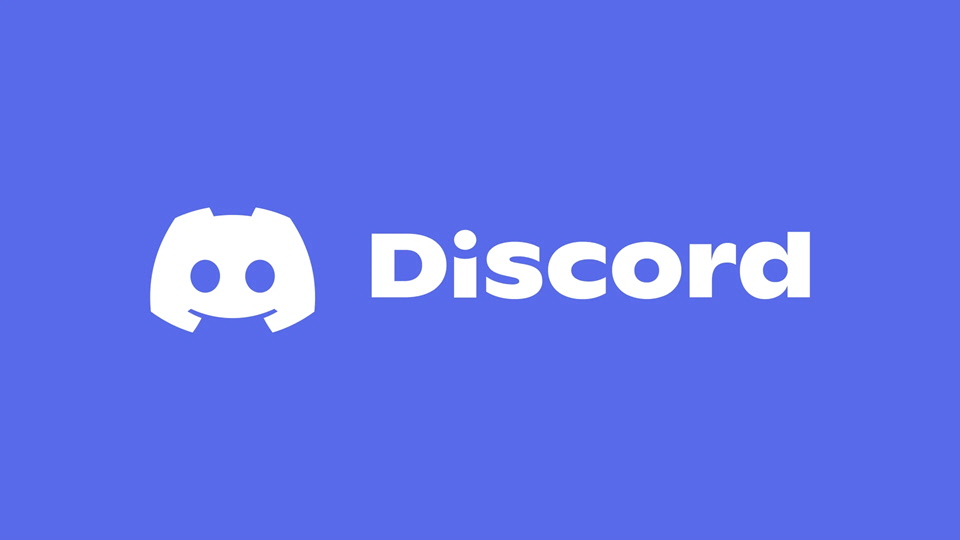 Discord Username Lookup
Search username on 55+ social networks
Are you trying to find out who owns a Discord account? Maybe you need to figure out if a profile is trustworthy or fake. This article delves into three methods that may help you discover someone's real name on Discord.
1. Investigate their profile
Some users may write down their aliases or nicknames on their Discord account for others to view. You can check out if the person you're looking for has this information at the top of your chat history with them.
Just log into Discord, navigate to your chat history with the individual in question and look for any information listed after "AKA". Keep in mind that some people might input arbitrary data there instead of their actual alias.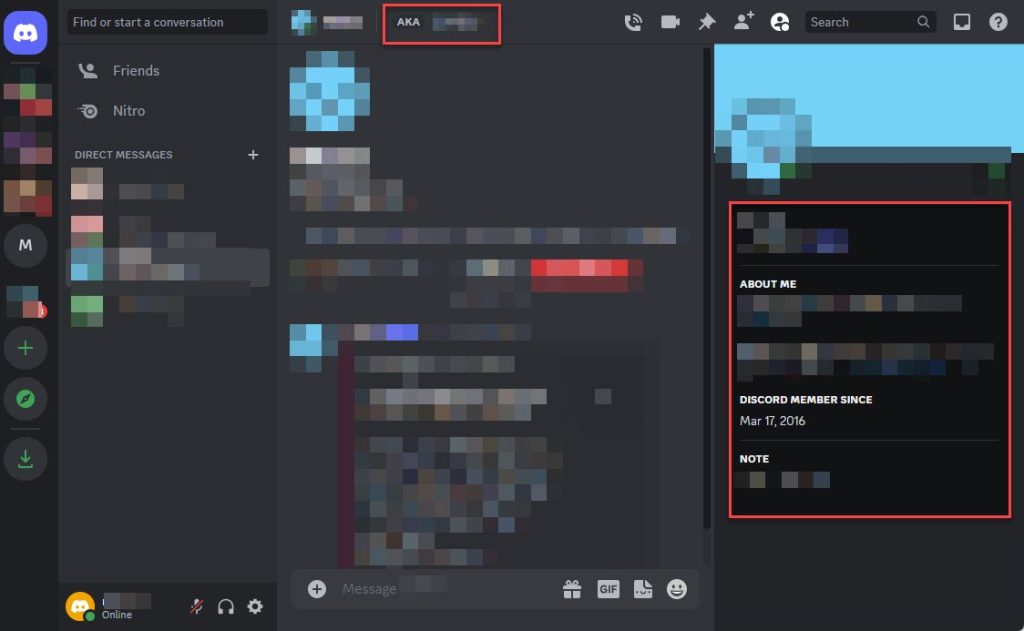 Another place to check is their User Info section. Just click the person's profile picture to read their biography and potentially gather clues. Some people may include a link to their personal website or social media profiles in this section, which might provide you with more identifiable details about this person.
2. Perform a Reverse Username Lookup
People frequently reuse or slightly alter their usernames when creating accounts on various social media platforms. So, if you already know a username used by someone on one platform, there's a good chance they employ the same username across other networks like Twitter, Snapchat, Instagram, Reddit, Facebook, etc.
If you can find the person's account on these platforms, you can then check their post history and comments to slowly piece together a clearer image of their identity.
Google the username
Rather than individually visiting each website, consider start your search with Google. As Google searches through millions of websites, it's an efficient starting point for conducting a reverse username search.
Simple enter the Discord username into it and Google will search across the web. After the search is done, browse through the results to see if you can spot any online accounts featuring the same profile picture.
Try a username lookup tool
If Google doesn't bring up much useful information, you might want to use a dedicated username lookup tool like BeenVeirfied, Social Catfish and Spokeo. These tools specialize in finding people-related information such as names, addresses, email addresses, online profiles and background details.
We'll use BeenVerified for this tutorial because it's our favorite. All you need to do is enter the Discord username into the search field and click Search Now to start. It will then comb through numerous public records and online directories to unearth information linked to that specific username. Note that BeenVerified is a paid service, so you'll need to purchase a membership to access the search report.
The search report will present a list of potential owners of said username. Click on the Search person button and you'll be able to view a detailed report on the person.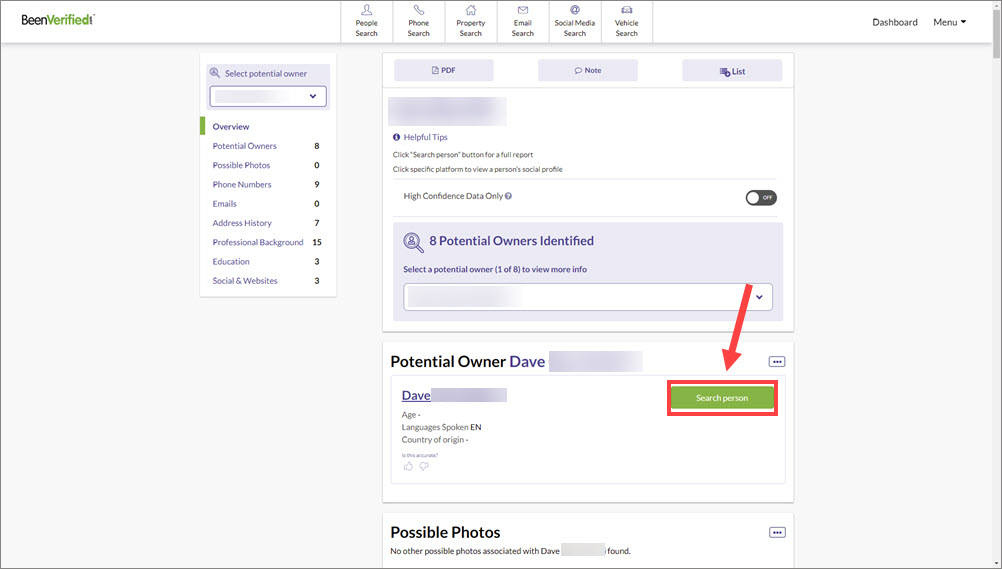 Information in the search report might include the person's name, aliases, date of birth, address, email address, social media profiles, relatives, possible photos, criminal record and much more. Below is a sample BeenVerified report: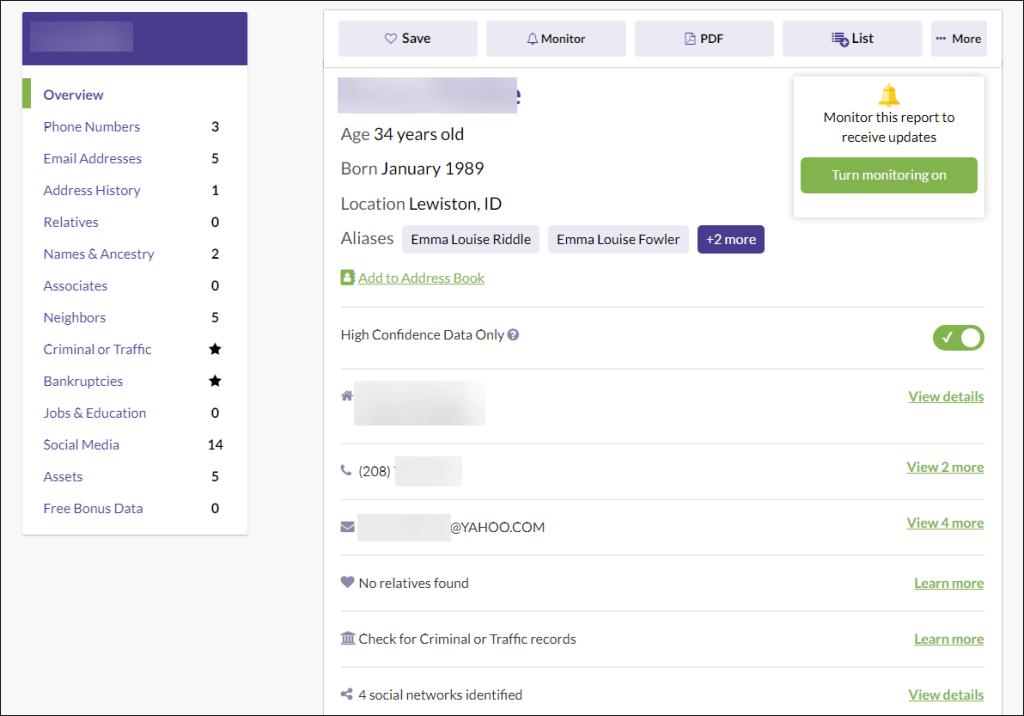 3. Run a reverse Image search
Much like usernames, many people use the same profile picture across multiple social media. So chances are a reverse image search and do a little bit more digging from there.
You might want to start with free tools like Google Images and TinEye – both offer robust reverse image lookup capabilities. They allow you to upload an image and find webpages containing the same image or visually similar ones.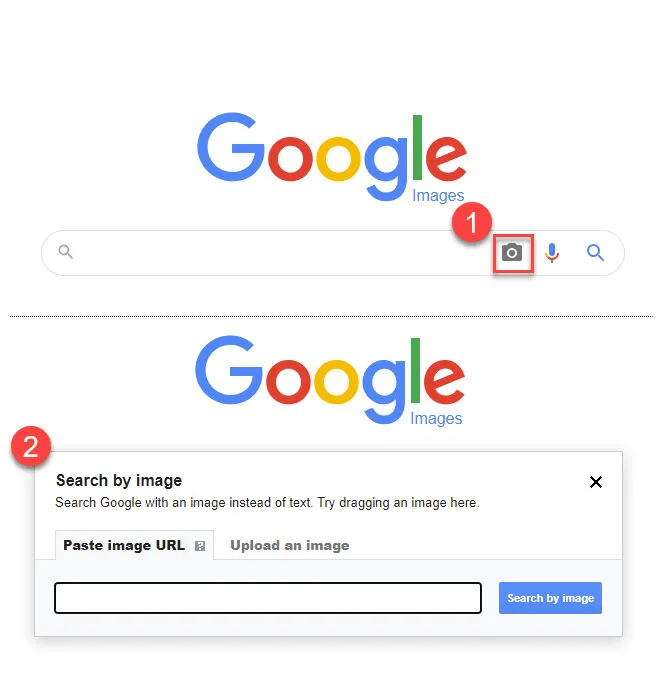 Just upload the person's Discord profile picture into them and see if you can find the person's online presence anywhere. If something comes up, that's your first clue.
If you're trying to identify someone you met online and you have a picture of the person, Social Catfish is more like to help. Social Catfish is an online investigation service that has the most comprehensive collections of dating sites, social media profiles and background information.
A reverse image search with Social Catfish might be able to give you comprehensive background information about the person (e.g., the person's name, age, phone number, address, and email address). It also might help you find out what sites the person has a profile on, spanning social networks such as Facebook, Instagram, Twitter, as well as dating sites like POF, Tinder, and Match.com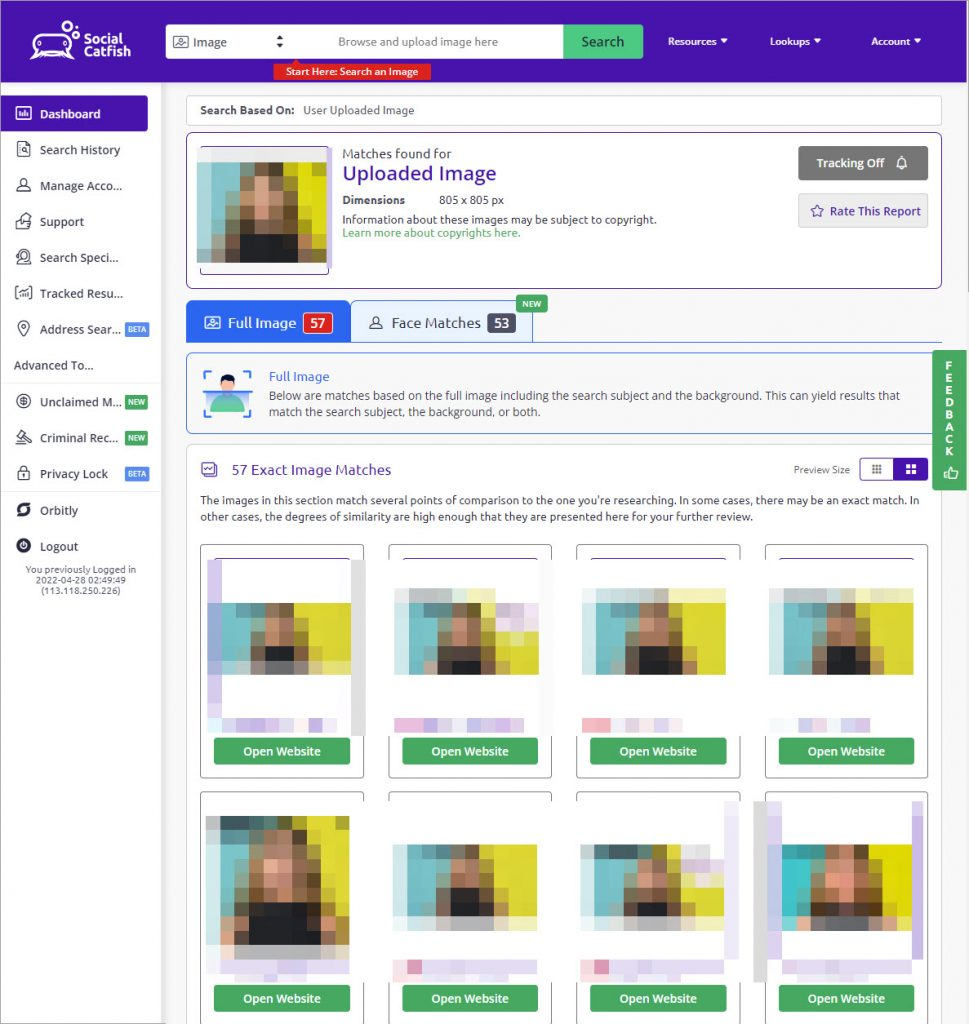 The methods in this article provide you with easy access to public record information, but without a guarantee for accuracy and may include links to websites not listed as a Consumer Reporting Agency (CRA). Information acquired from these bodies is illegal to be used for employment, housing, credit, and other purposes alike, according to laws such as the Fair Credit Reporting Act (FCRA). If you're not sure whether your use of our methods is appropriate, click here for details.