How to Find Someone on Reddit 2023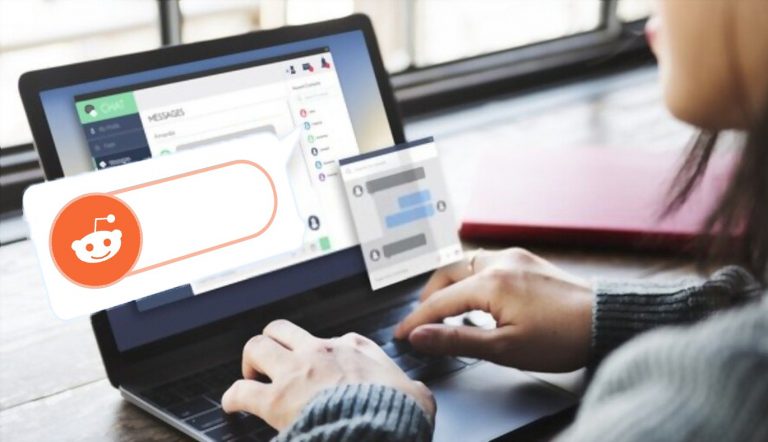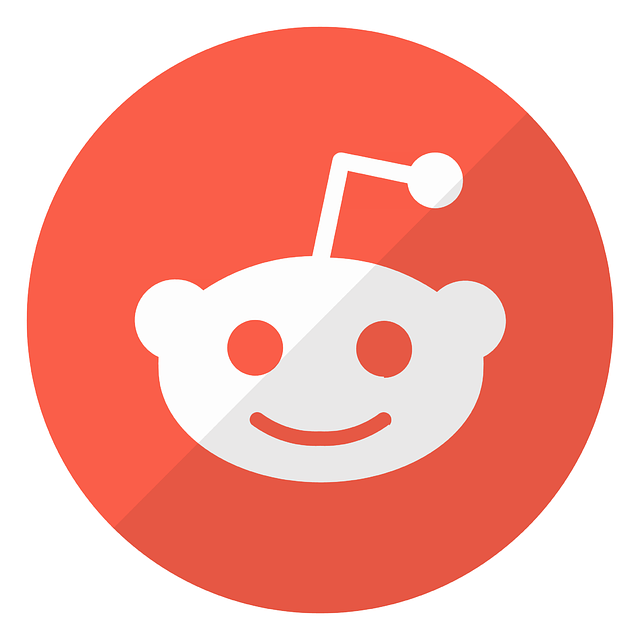 Reddit Profile Lookup
Find Someone's Social Media Profiles by Name
Unlike many social media platforms, Reddit isn't really designed for connecting with your real-life friends. So if you're trying to search for someone you know on this platform, or you wish to uncover someone's real identity, you probably don't know where to start.
Luckily, there are a few techniques and resources you can try. This post will guide you on how to find someone's Reddit profile, and unmask the identity of a Reddit user.
1. Use a profile URL
If you know exactly what the person's Reddit username is, or if they use the same username across multiple social networks, try using the profile URL to see if you can find their profile.
The Reddit profile URL format is reddit.com/user/username.
Simply enter the profile URL into your browser's address bar, substitute the username with the actual username, and hit Enter to access their profile page. Once you land on the page, you'll be able to see their full comment history and send them a direct message.
2. Search by username

People tend to use the same username for different social networks. So, if you know the person's Facebook, Twitter, or Instagram username, you might want to try searching for the username on Reddit to see if anything comes up. Alternatively, search for possible variations of usernames. Adding a number at the end of the username might also be helpful.
Go to Reddit.
Enter the username into the search bar at the top of the page.
Click the People tab to view profiles matching the username.
3. Search on Google
If you don't know the person's precise username, you can search for the person's old Reddit posts or comments if you remember any, followed by site:www.reddit.com in the Google search bar.
The purpose of this is to provide Google with enough data to narrow down the search results to only those that are most relevant to your inquiry and are within Reddit's domain.

4. Use a people search tool
If all else fails, you might want to try a people search tool, also known as a people finder. People search tools collect information about individuals from government public records, social media profiles, and other online directories and put it into one report.
They let you search for someone by name, phone number, email address, or social media username, and might provide you with details like the person's profiles on multiple social networks, date of birth, current and past addresses, assets they own, education and employment history, criminal records, and more when available.
However, the information you can find from these tools depends on many factors. For example, finding someone who frequently interacts online and leaves more digital traces would be easier, while tracing individuals under 18, who typically have fewer public records associated with them, can be more challenging. Moreover, if a person requests these tools to erase their information, you won't be able to find their information at all.
We've been testing people-search tools over the years, and below are our top picks when it comes to searching for social media profiles. Note that the services mentioned below are subscription-based, so you'll need to purchase a membership to use them.
TruthFinder
TruthFinder sources millions of detailed public records from federal, state, and local government agencies and across the web, providing a one-stop shop to search for individuals' information.
To see if you can locate someone's Reddit profile, you need to purchase a membership for $28.05 per month. Search for the name of the person you're trying to find. If there is a report matching the information you searched for, go to the PERSONAL section to check the person's online profiles.
For example, below is a report I generated. Under the RELATED LINKS section, I was able to view profiles possibly associated with the person on websites such as LinkedIn, Facebook, and Twitter, which I found pretty impressive. However, there were a few links that were duplicated, and some were broken.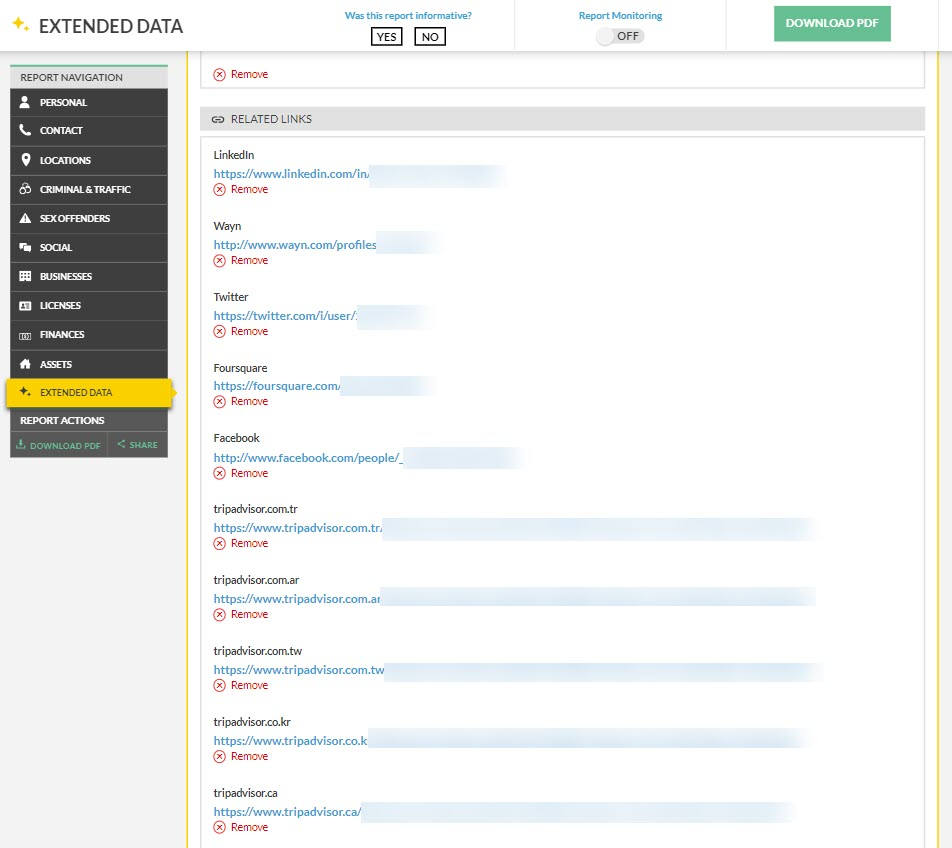 Spokeo
Another powerful people search tool to use is Spokeo. The tool gathers all available information from public sources and stores it in one database, providing an easy way to confidentially look up information about whoever you want to track down online.
Moreover, Spokeo is very affordable. A one-time name report – which includes the address, email, phone number, location history, marital status, and family – costs only 95 cents if you opt into the seven-day trial membership.
To see if you can find someone's Reddit profile with it, purchase a membership with it and log into your account. You can search for someone by name, email address, phone number, address, or username with this tool. Once the search is complete, click SOCIAL PROFILES to view accounts linked to the individual.
For instance, below is a report I received from Spokeo. It displays the individual's LinkedIn and Facebook accounts. Similar to TruthFinder, some links appear to be faulty, and there were several profiles that didn't seem to be owned by the person.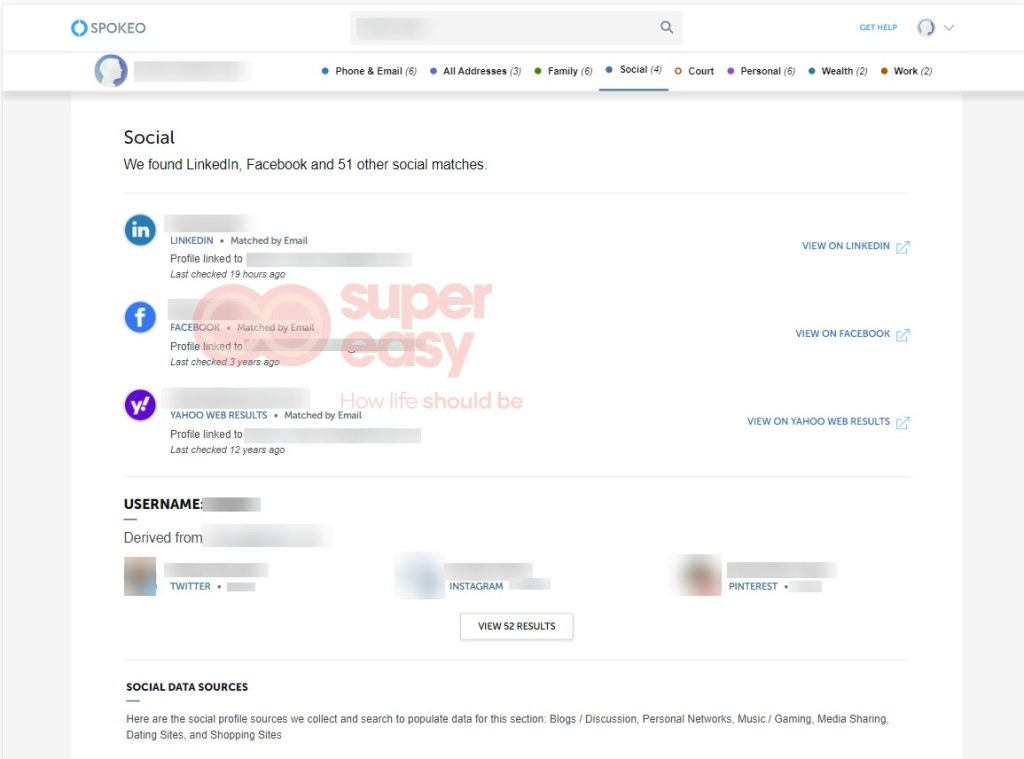 Social Catfish
If you're trying to identify someone on Reddit, or you want to find someone's Reddit page, one simple search with Social Catfish is likely to get you there. The service has one of the most comprehensive collections of public records, social media profiles and background information.
You can search for someone by name, phone number, email address, address, username or even image. However, from our test, the image search doesn't yield much relevant information. Once the search is complete, Social Catfish will generate a detailed report that includes the person's contact information, family members, social media pages, criminal record, and more.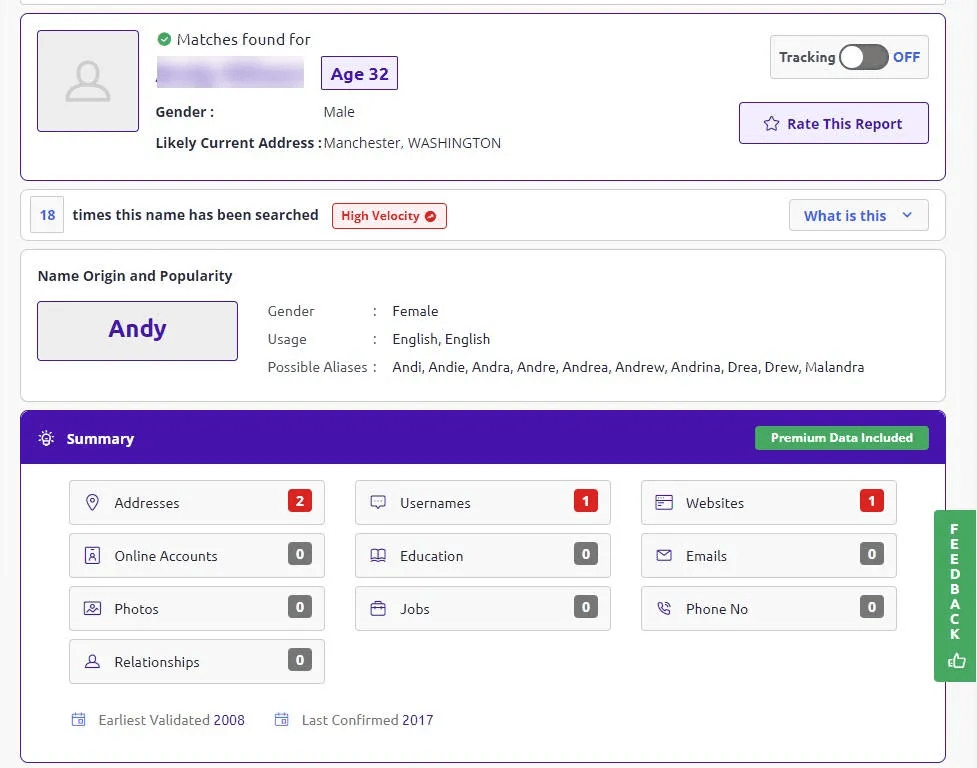 If you're serious about learning as much as possible about the person, and you want guaranteed results, you can pay for a Social Catfish Specialty Service. The people search experts at Social Catfish will do all the hard work for you, using the same tools that the FBI uses. And they guarantee they'll find the person.
Conclusion
While Reddit is a great place to communicate, most Redditors do not reveal their identity. If you ran into unpleasant comments, met scammers, or you're just suspicious that someone isn't being honest with you and you want to know the person's real identity, here's what you can do to protect yourself!
To find someone's Reddit profile page, you can search username if you happen to know the person's username. If your search lets you down, you can also try using a reverse lookup tool to find out the person's social media pages, which may include not only Reddit but also the person's profile on Instagram, Facebook, Twitter, LinkedIn, and more.
All product names, logos, brands, trademarks and registered trademarks are property of their respective owners.
The methods in this article provide you with easy access to public record information, but without a guarantee for accuracy and may include links to websites not listed as a Consumer Reporting Agency (CRA). Information acquired from these bodies is illegal to be used for employment, housing, credit, and other purposes alike, according to laws such as the Fair Credit Reporting Act (FCRA). If you're not sure whether your use of our methods is appropriate, click here for details.