How to Find Someone by Phone Number for Free – 2023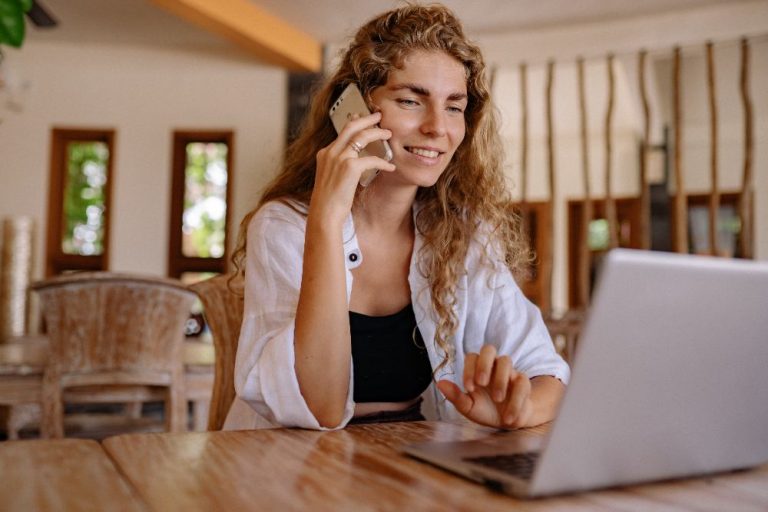 Reverse Phone Lookup
Get Owner's Name, Address & More!
There can be different scenarios that you need to search for someone by phone number. You're receiving mysterious unknown calls and want to figure out who is calling, or you're suspicious about the unidentified number your child or spouse calls. The paper phone book has been a past story, and calling back the phone number directly may not be a wise strategy either. But don't worry. In this post, you'll learn the best ways to find out who is behind a phone number, secretly and legally.
Method 1 – Search on social media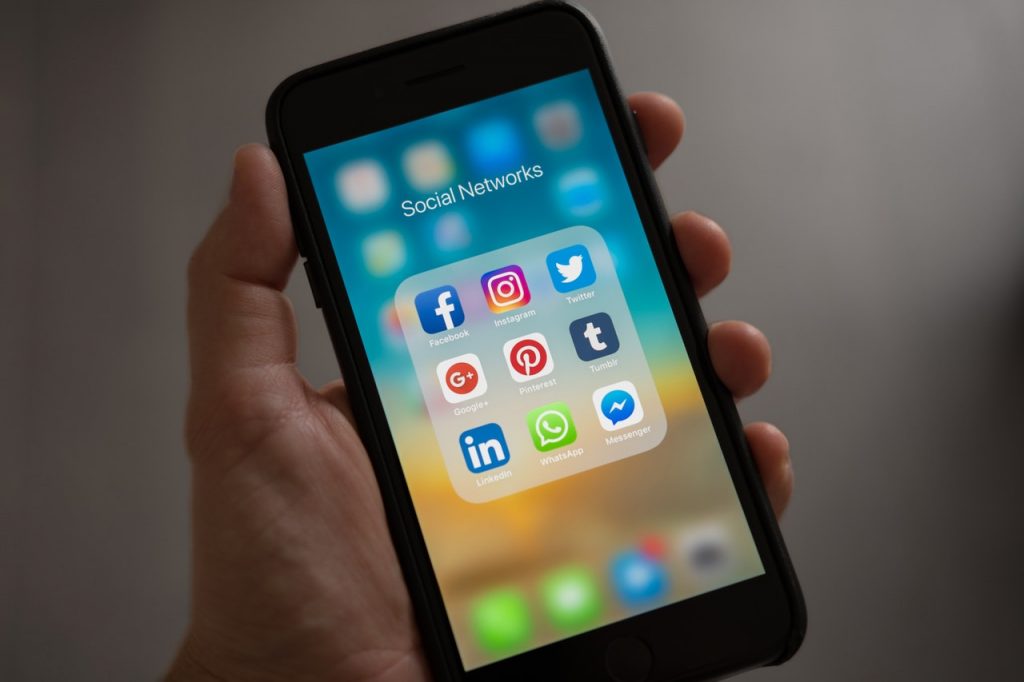 In today's world, almost every one of us is active on social media. And on widely-used platforms such as Facebook, Twitter, LinkedIn or Instagram, you can easily look for a user by phone number. Once you've found a match, check out their profiles and posts, which should offer you quite a lot of information. But still, many people prefer not to be on social media or have hidden their profiles from the public.
Method 2 – Google it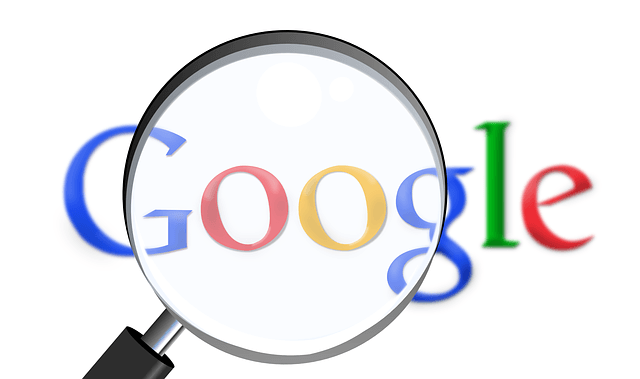 Google is one of the best places to go when we're searching for something at no cost. Simply enter a phone number in the Google search bar to see what comes up. If the person has entered a phone number anywhere online, Google will show you relevant sites, social media, blogs, etc, so you can dig deeper about the name, address or location of the phone owner.
However, a Google search may not be enough if you're looking for more in-depth and private details such as the person's related family members, property ownership and criminal records. These data is not easily available online, and you'll use a professional people search engine to help.
Method 3 – Run a reverse phone lookup
People search engines are the easiest and fastest way for you to search for someone by phone number. You just enter a phone number and it pulls up the associated information within seconds. This type of service is usually not free, but they have cheap trials lower than $1 for you to run a wide range of searches. Here's our recommendation:
Option 1 – Intelius
Intelius is a convenient tool for you perform background check and various types of searches. It collects billions of public records, phone directories and data from the most leading sources, and helps its users to better identify the person they're dealing with.
In 3 steps, you'll find out who has been calling you.
1) Head on over to the Intelius website.
2) Input the phone number and click SEARCH.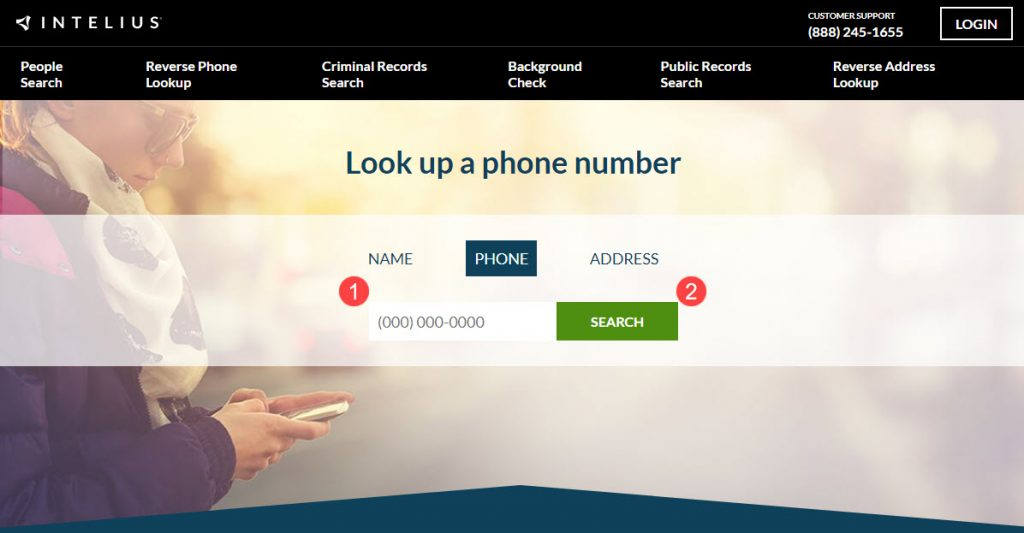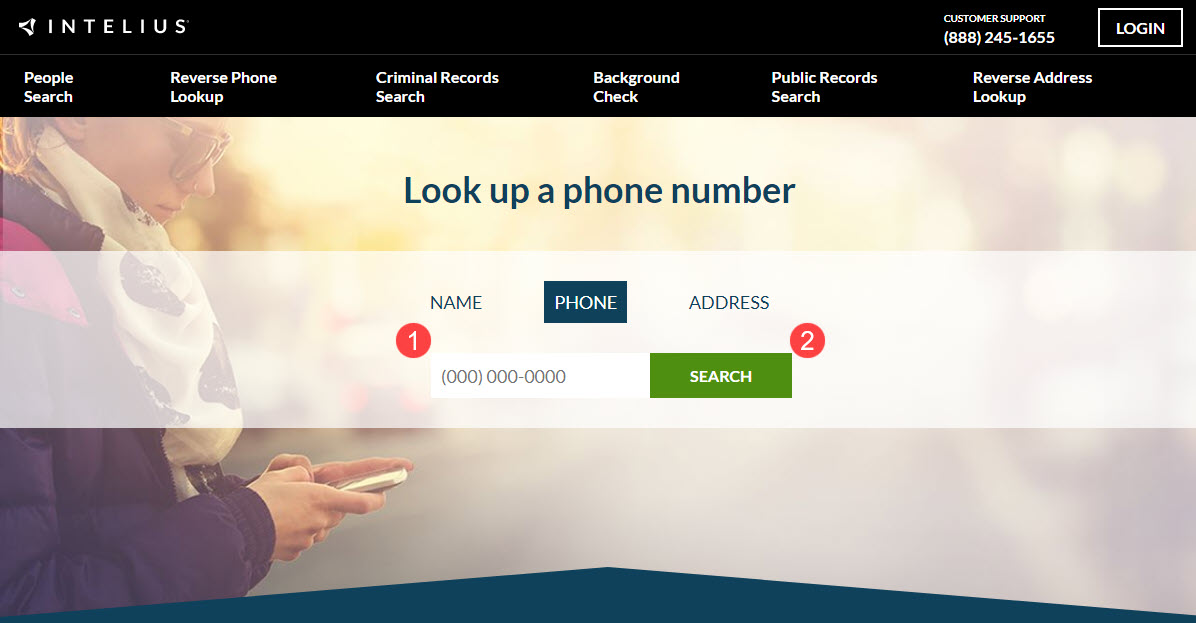 3) Once the results are ready, check out who's the owner of the phone number. The report will also contain his/her contact info (email & address), social media and complete background details.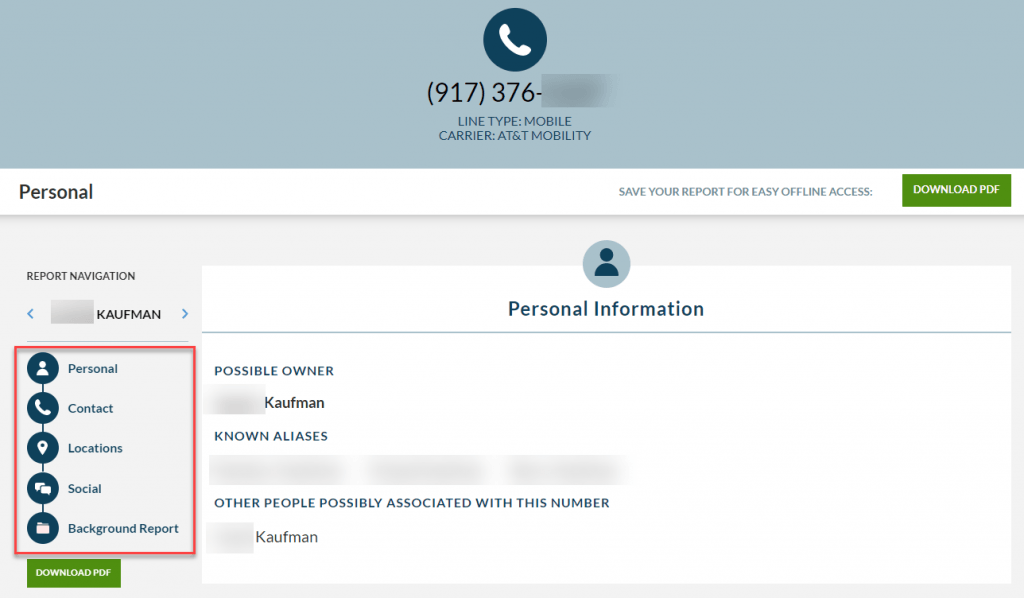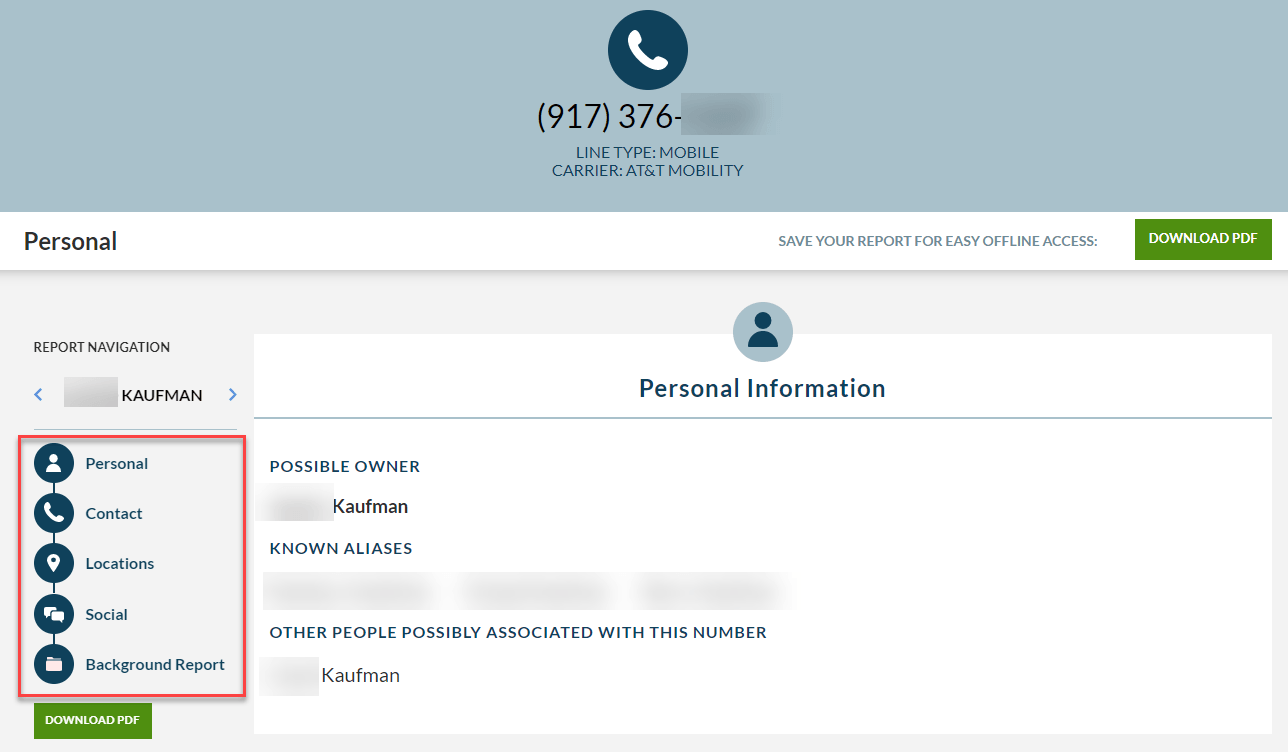 ---
Option 2 – BeenVerified
BeenVerified is one of the most powerful people search engines online. It gives you the power to search for almost anyone from billions of data points and uncover who's behind those unknown calls with ease, even if the number is not published or unlisted.
Enter a landline or cell phone number to find more info!
1) Go to BeenVerified's Phone Lookup page.
2) Enter the phone number in the field and click Search.

3) It may take a couple of minutes for the report to generate. Once finished, you'll acquire information about the phone number owner, such as their location and address, age, email address and social media profiles.
---
Option 3 – Spokeo
Spokeo is also my favorite reverse phone number lookup tool. The extensive database of this website links to vast phone directories and white page records, giving you the most accurate and desired results.
1) Go to the Spokeo reverse phone lookup page.
2) Simply type in any phone number and click Search Now.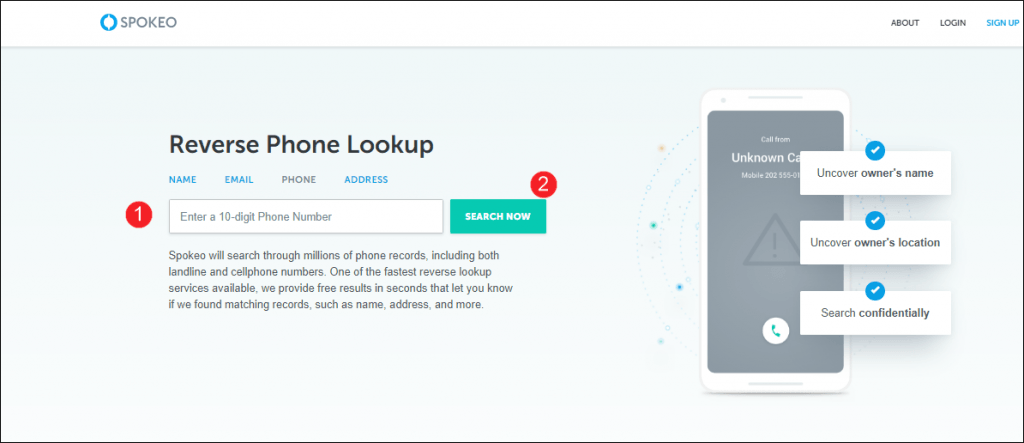 3) Wait until the results load up. You'll get a comprehensive and easy-to-read report about the phone owner's personal info, including his/her name, address, social profiles and more.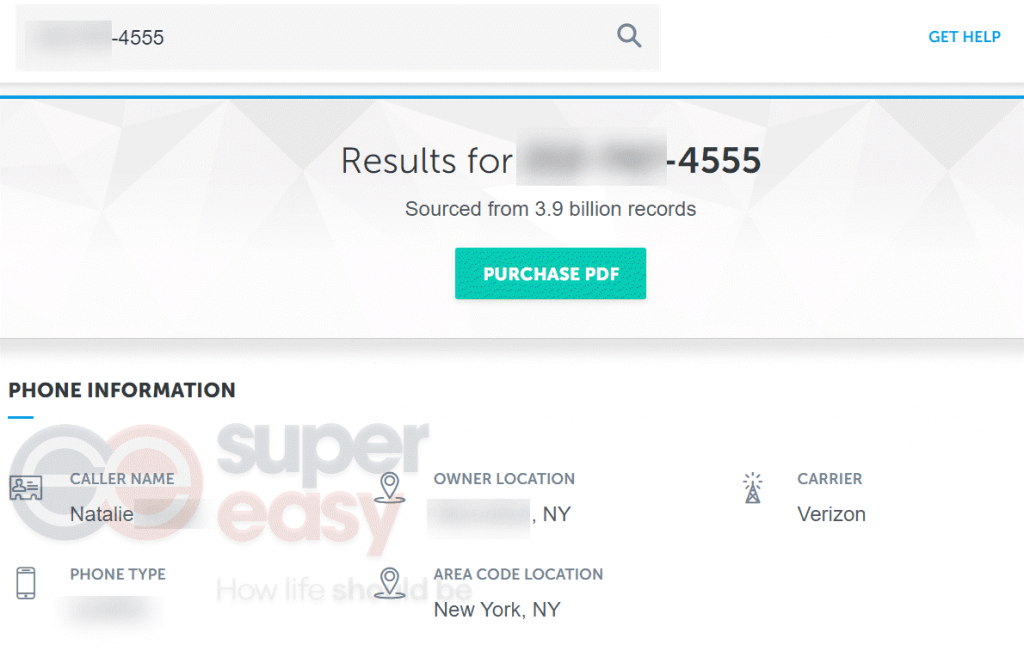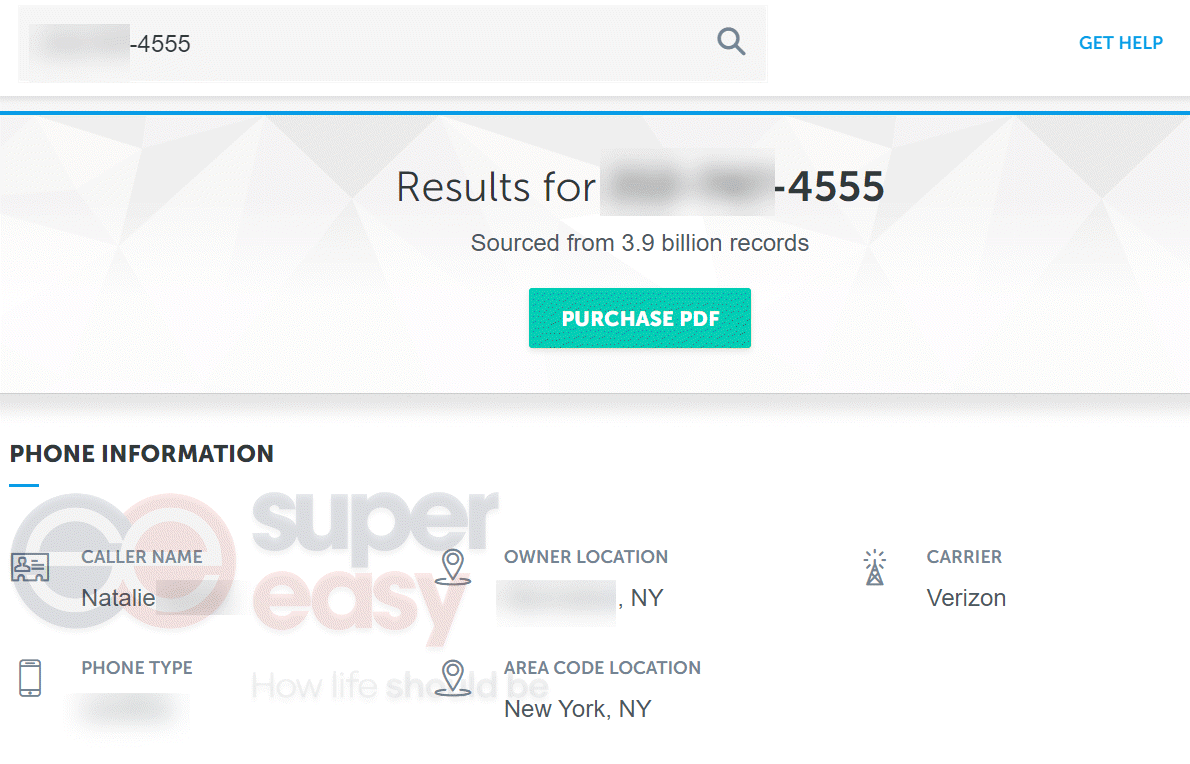 Wrapping up
It's possible to find someone by their phone numbers with a free search engine or via social media. However, this takes much time and doesn't work all the time. For the most hassle-free method, we recommend reliable reverse phone number tools like Intelius, BeenVerified or Spokeo. If you have any questions or suggestions, feel free to leave your comment, and we'll be glad to help.