4 Best Ways to Find the Registered Owner of a Vehicle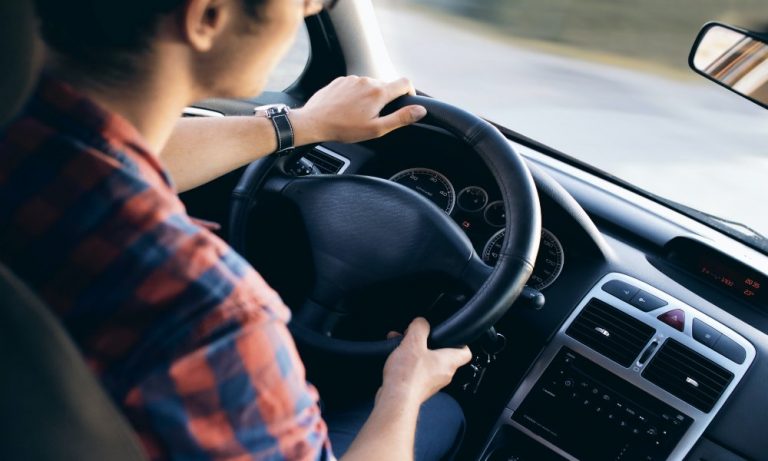 Vehicle Owner Search
Enter VIN number to find the vehicle owner
Are you looking to buy a used car and want to know who the real owner it belongs to? There can be a range of reasons why you need to find the current or previous registered owner of a vehicle. But how to do this if you only have a VIN or even just a license plate number? A simple Google search may not bring you desirable results. Don't worry. In this post, you'll learn all the best tools to find the registered owner of vehicle easily & quickly.
Method 1 – Look up vehicle owner
BeenVerified is one of the best all-around people search engines and vehicle search tools. Supported by a robust database for vehicle and people search, it will give you a deep insight into the vehicle owner or seller and reveals dozens of important information like their contact, public records, social profiles and so on.
1) Visit the BeenVerified vehicle search page.
2) Either enter a VIN number or a license plate + State to search. Click the SEARCH button and you're good to go.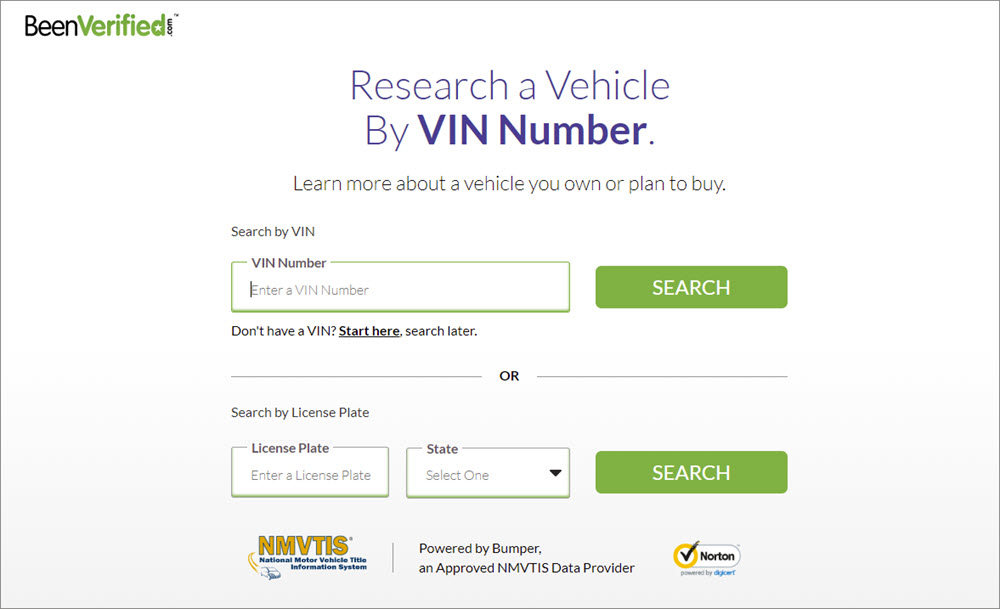 3) Unlock the report when it completes. You can see who owns the cars from the Owner Details. Click Search person, and you should access a wealth of helpful information about the person.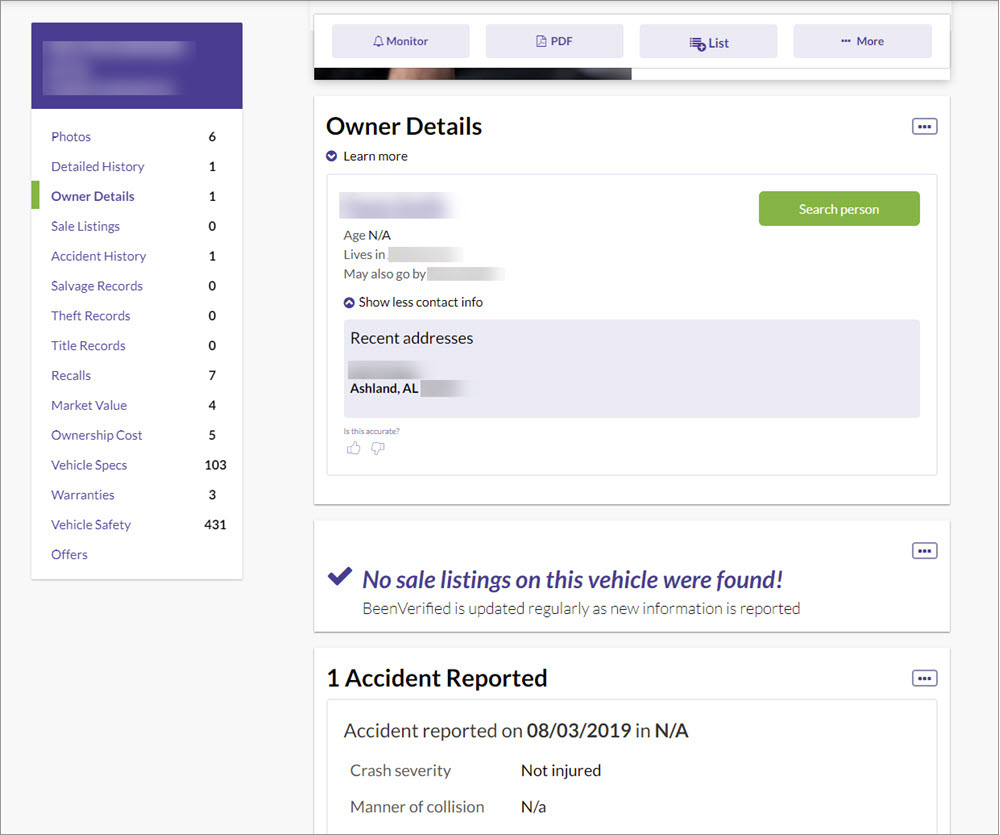 Bonus tips: BeenVerified is a subscription-based service, but the good news is that now you can grab a 7-day trial for only $1. During this period, you can perform a wide range of searches and enjoy premium support.
Method 2 – Explore vehicle history
Bumper is a professional service dedicated to vehicle search. If you want to know your vehicle better, look no further. Search with Bumper to acquire the vehicle's accident history, salvage and branded titles, standard equipment, manufacturer recalls, equipment and trim specifications, sale history, market value, ownership costs and much more details.
1) Go to Bumper's official website.
2) Select a search type (by VIN or license plate), input the information required and click SEARCH.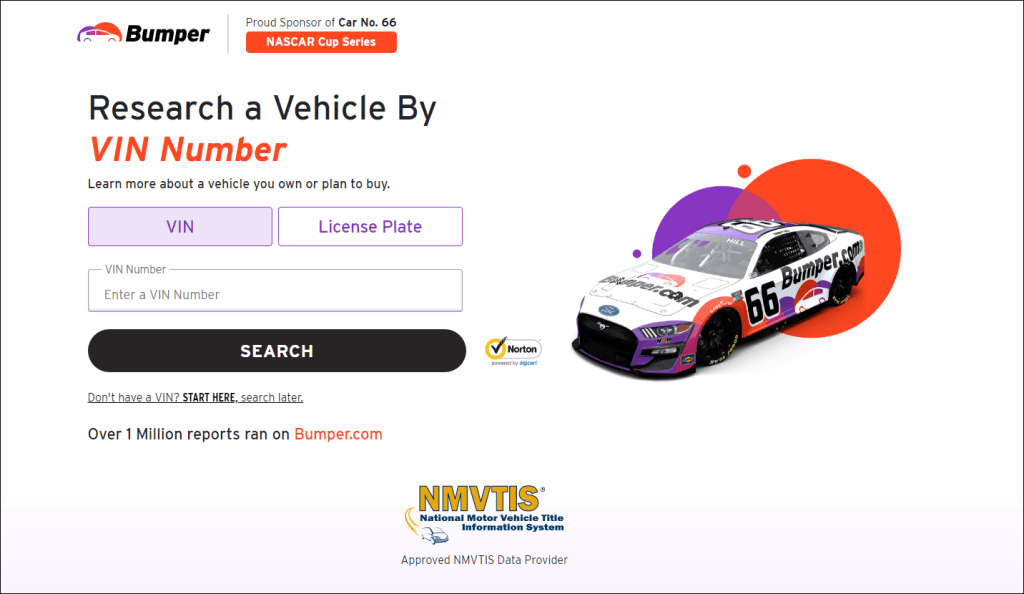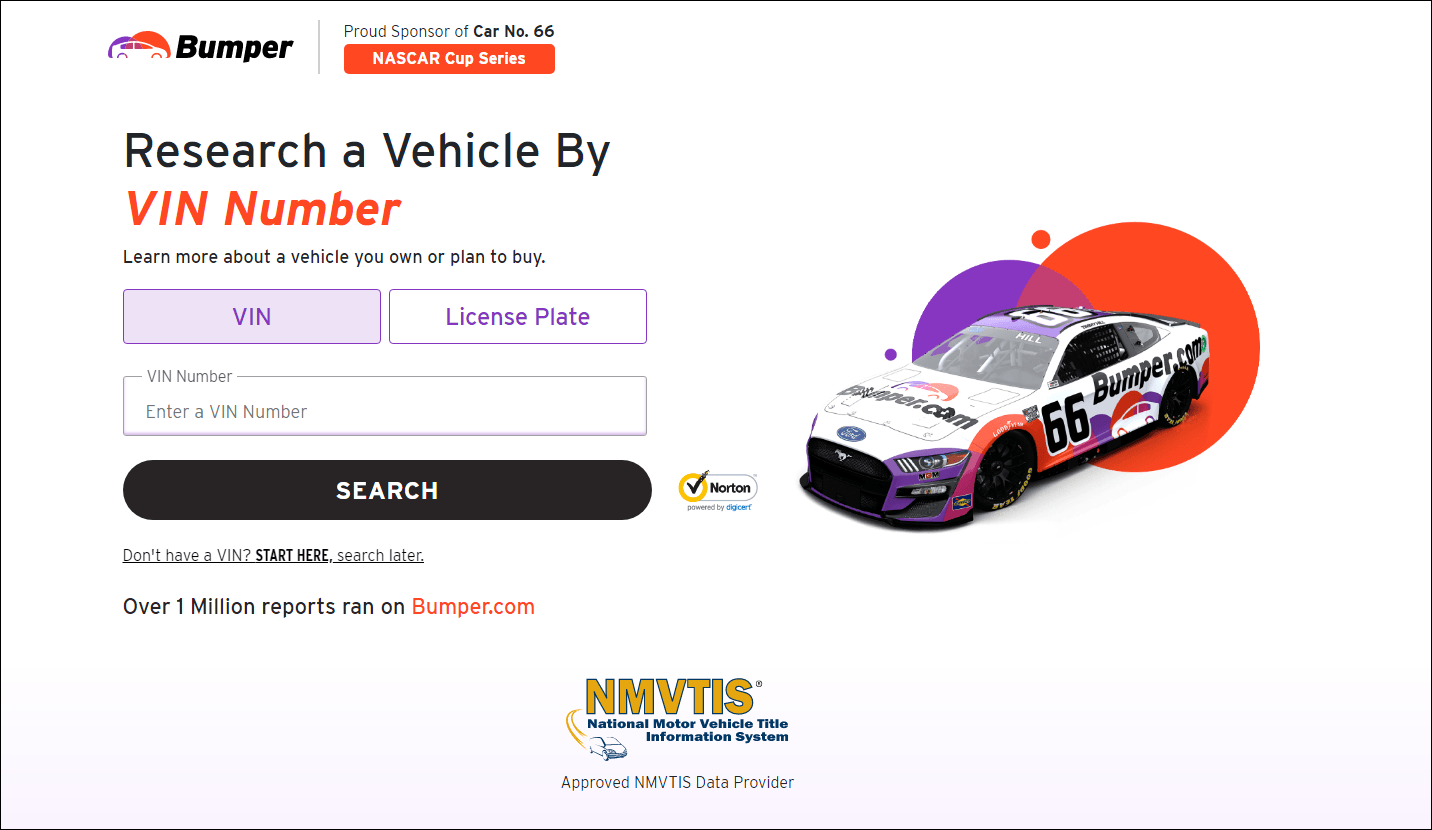 3) Wait a couple of minutes for the report to get ready. It will search through the database and provide you with every piece of vehicle records available. If you're on mobile, download the app to view the report at your fingertips.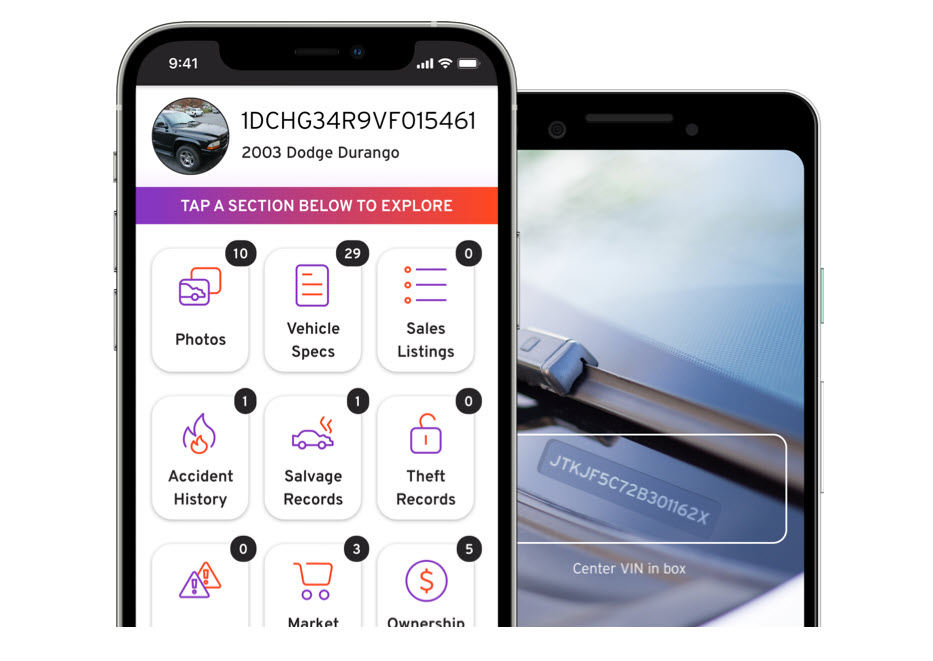 Method 3 – Contact DMV
The local Department of Motor Vehicles (DMV) is the most official and trustworthy resource for you to find the registered owner of vehicle. You're allowed to access the data associated with a vehicle and its owner via a valid and legitimate request. You'll need to submit formal paperwork (like INF 70) and pay a little fee. Note that some states might not disclose the complete ownership history or out-of-state owner records.
If you're stuck in a hit-and-run accident or witnessed any illegal behavior, you should file a police report. Law enforcement will help you find out the information you need.
Method 4 – Hire a private investigator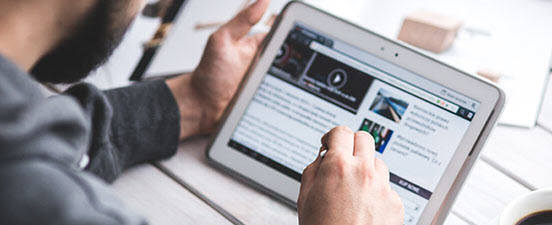 If the third-party tools outlined above or DMV don't do the trick, consider hiring a private investigator. Professional private investigators with proper credentials have proper access to DMV or other critical public records and therefore they can scrape information efficiently based on your needs. With an average hourly rate of over $50, the cost of this service can be relatively high.
Simply Google a licensed investigator in your area. Someone local is always better. When you find one, do some investigation by checking their license status or reading the reviews online to avoid being scammed.
---
Hopefully this post helped you find out the registered owner of a vehicle with ease. If you have more questions or suggestions, feel free to leave a comment and we'll be glad to get back to you.