How to Find People You Know on OnlyFans | 2023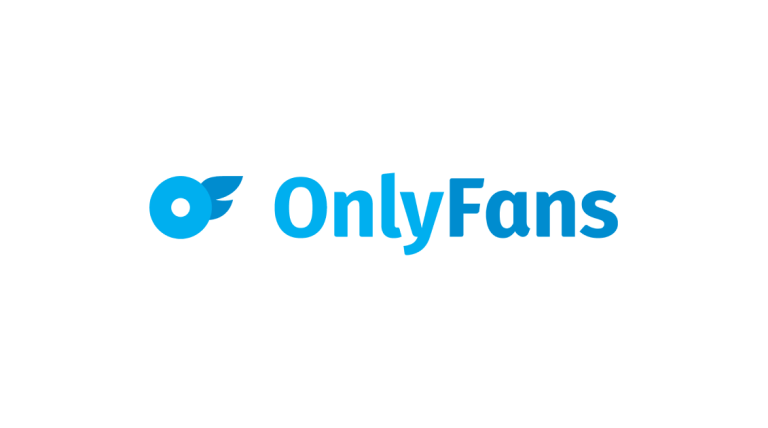 OnlyFans User Finder
Enter someone's name to check if they're using OnlyFans
OnlyFans is an online subscription service that mainly consists of adult content. That might be a source of concern if your partner, your teenager, or someone you know is using it. If you'd like to find people you know on OnlyFans, and prefer not to create an account, here are a few tricks to try.
Can you search for someone on OnlyFans?
Yes, but OnlyFans has very limited search options that keep search results on a tight leash. You need to log in to perform a search, and you might only find content creators, rather than certain users. To make things easier, you can use a third-party search tool.
Find a creator
If you'd like to find a specific creator, you can use the free tool OnlyFinder. It's a search engine designed to crawl OnlyFans to find creator profiles. Note that it doesn't support user search.
Find a user
If you'd like to check if someone you know is using OnlyFans, there are also professional search engines to try – without creating an account. You can search by their info like real name, username, and phone number.
Method 1: Search by real name
TruthFinder should always be your first choice when you are finding the hidden social accounts of people you know. It's a powerful social media search engine. With billions of data records collected from a wide range of sources, it can easily tell you if a person searched has an OnlyFans account.
1. Enter the person's name in the search box and click Search Now to initiate the process.
2. Follow the on-screen instructions and wait a few minutes as it scours through its database. You'll find the owner's presence on 100+ social platforms in the SOCIAL section, including OnlyFans.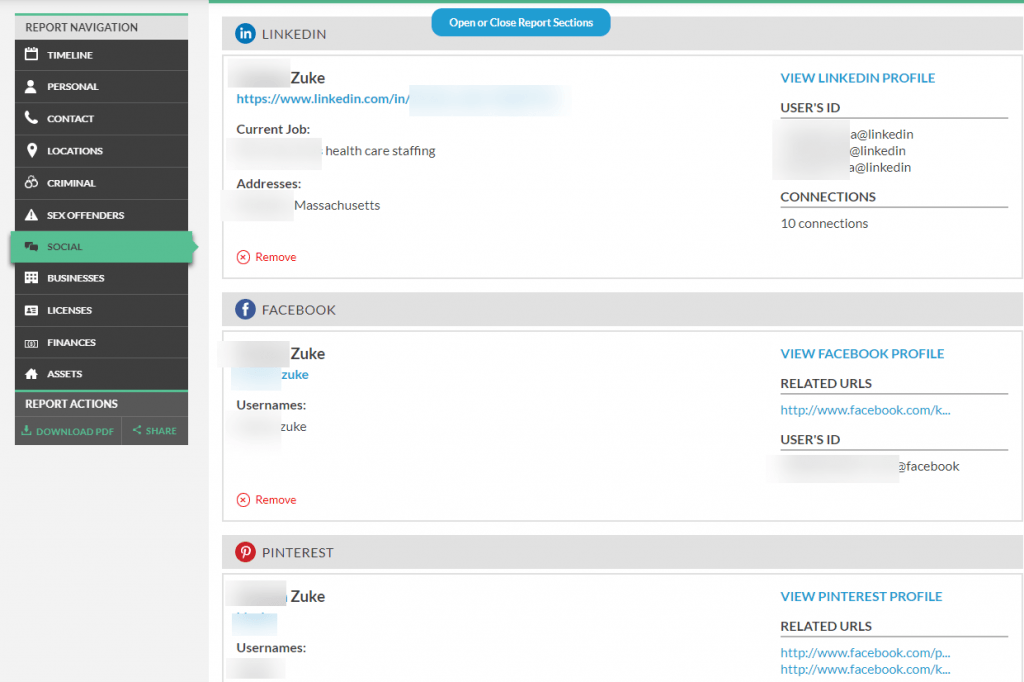 Method 2: Explore more with username
Many people tend to use the same username across different social platforms. So if you happen to know the person's commonly used username, you have a better chance to find their OnlyFans. Here are two ways to do that.
Option 1. Make use of the OnlyFans URL
Typically, an OnlyFans profile URL looks like this:
https://onlyfans.com/example

Simply replace "example" here with the actual username, put it into the URL bar, and hit Enter. For example, if the username is john, then the link should be https://onlyfans.com/john. See if any match pops out.
Option 2. Try a username search tool
If you want a more complete view of a certain username, you can also try Social Catfish. Starting from a dating investigation service, it has now evolved into an expert in social media search. Simply enter a username and it will find anything linked to the person, including their social accounts. Note that it also supports reverse image lookup.
1. Go to Social Catfish.
2. Enter the username and click Search.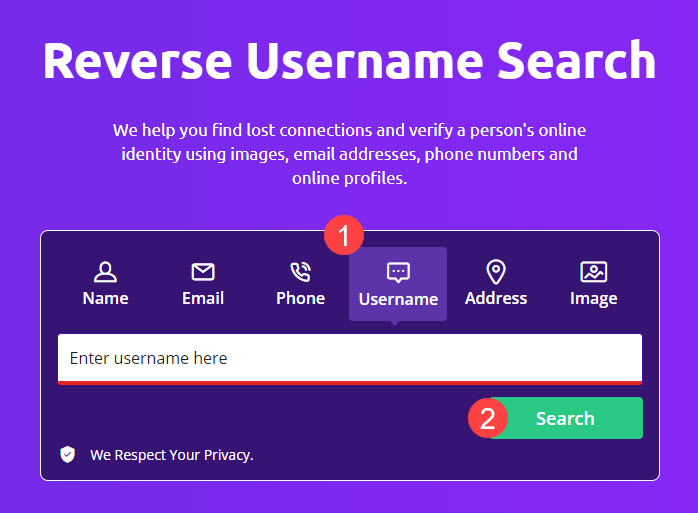 3. Wait until it's done. Then unlock the full report which contains the person's social media, dating profiles, recent address, and more.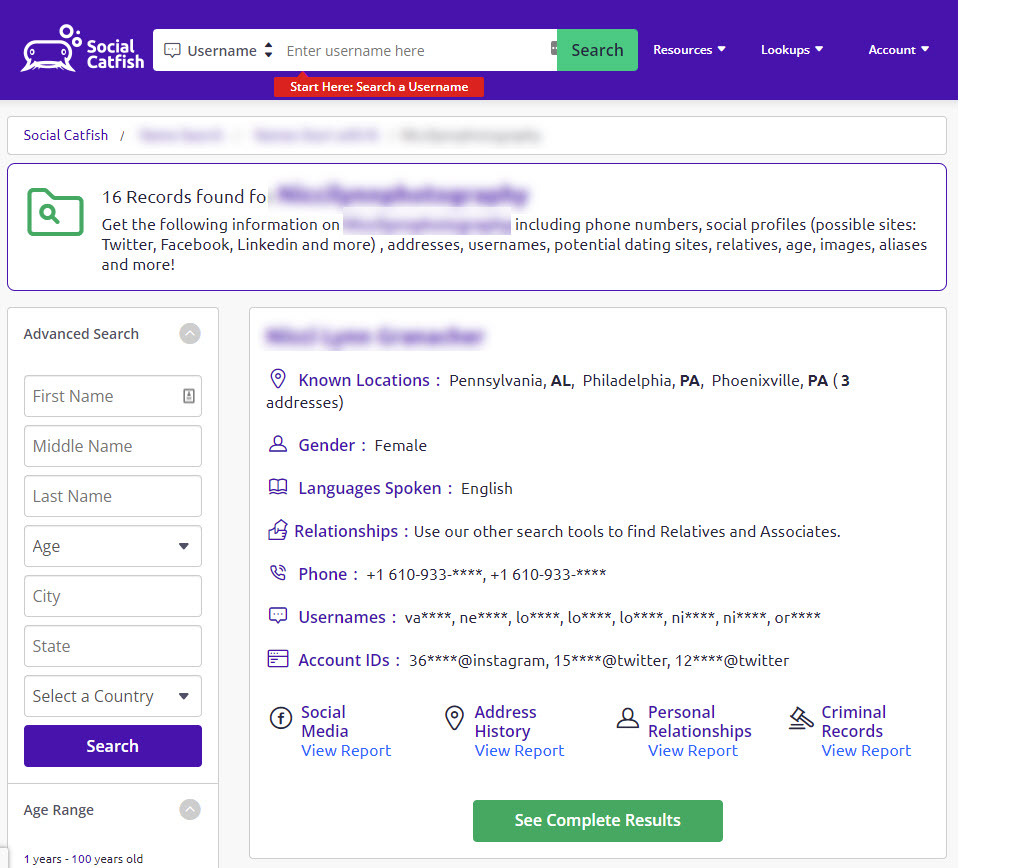 Method 3: Check the email address
Since people create an OnlyFans account with their email addresses, you can take your chances by checking the person's email address.
To do that, we recommend you use BeenVerified. It is a leading social media search tool with a million-large database. This dedicated tool can help you explore a person's online footprint on platforms including but way beyond OnlyFans.
Email Address Search
Look up email on 55+ social networks.
Enter the person's email into the search box above and click Search Now to start the checking process. BeenVerified is offering a 7-day trial for only $1 now, allowing you to access all of its search services.
Method 4: Reverse lookup the phone number
Another fast way to uncover one's hidden social platform accounts is to reverse lookup their phone number.
Intelius could come in handy as you do that. As a leading people search engine, it has helped people unveil countless social accounts. Enter the person's number and Intelius trace the person's online exposure on 100+ social networks.
1. Go to Intelius.
2. Enter the phone number and click SEARCH.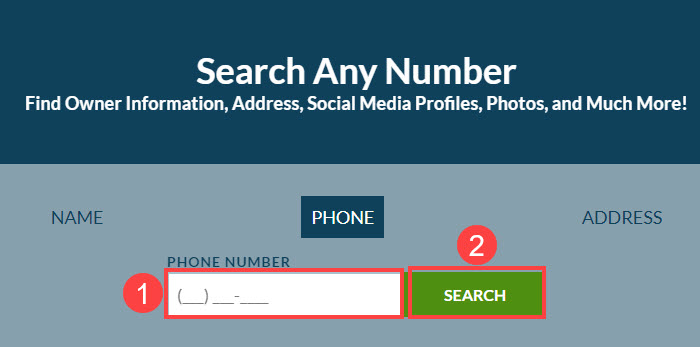 3. Once done, you'll get a detailed report that gives you all of the social profiles it can find that are linked to the person.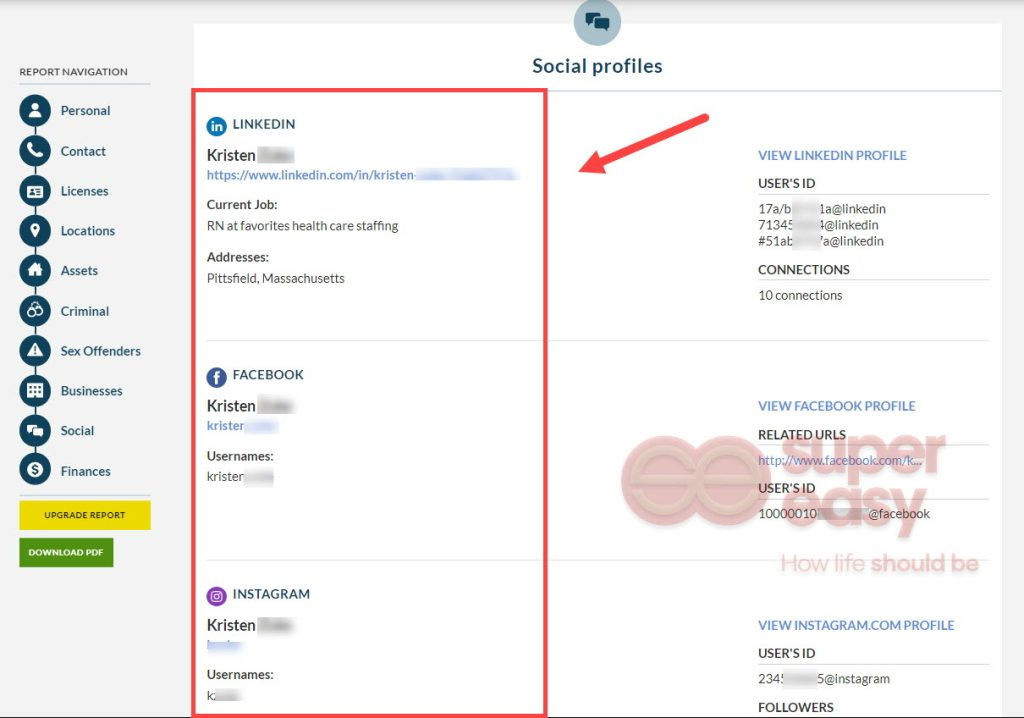 Intelius offers a 7-day trial for only $0.95. You can run unlimited searches by phone, name, username, and email address, during the trial.
---
There are pretty much all the hacks to find people you know on OnlyFans without an account. We hope you find them helpful!