Trying to find somebody online can be a pain if you only have limited information about that person, such as the person's first or last name, email address, phone number, image, or even just a social media username.
Fortunately, there are always ways to find out the information you want online! This post has covered:
Before you start, please use these tips ethically. It would get you into trouble with the law if you stalk or harass the person you are looking for.
1. Google Search Engine
Google is much more than just a search engine. It offers different search tools that you can use to track down someone online from billions of databases. Below are some strategies to look for a person's information with Google: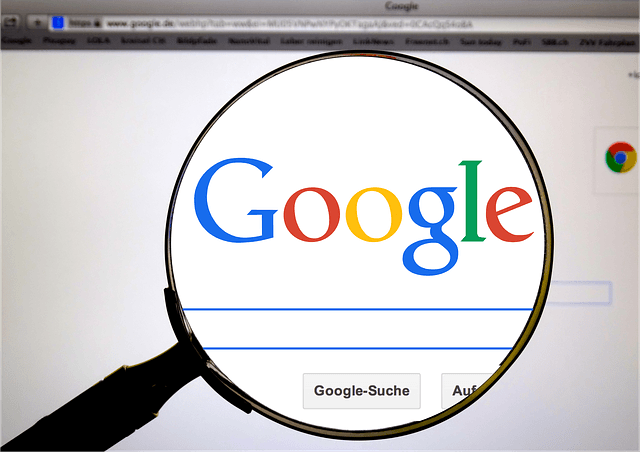 Search Google by Name
If you already have the name of the person you'd like to find, just type on Google. But before you click the Search button, it's essential you put quotation marks around the name.
For example, if you want to look for information related to James Smith, type "James Smith" on the search bar. Using quotes will tell Google that you're only looking for an exact match. This helps narrow down your search when you know the full name of the person.
If you know any other information associated with that person, such as the address, company name, etc., try combining that piece of information with the name to get more precise results. Chances are, if the person has a combination of these things listed on his/her social media profile, it may well come up as a result!
Use Google Images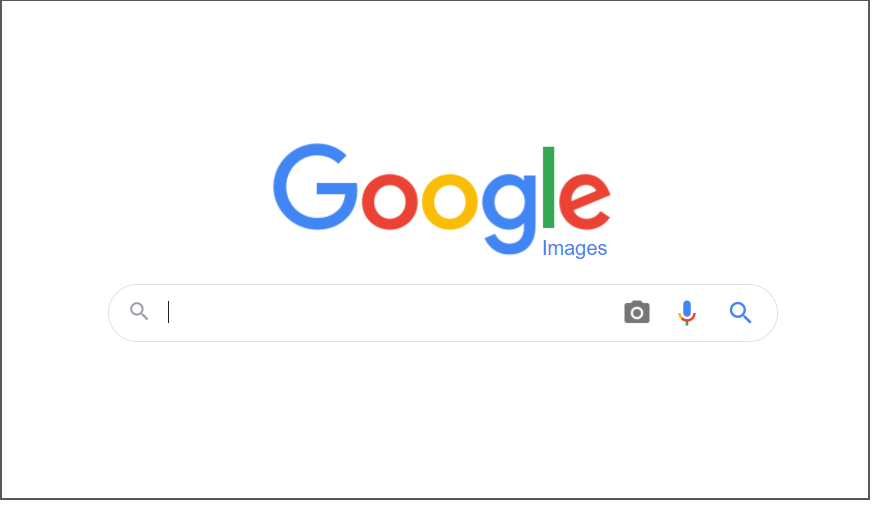 Many people upload photos online these days. If you know the name of the person you want to track down, just type it in Google to see if there's any photo related to the name (assuming you know what the person you're trying to find looks like). Maybe you'll get the person's social media profile image and have access to the page.
Google Image can be quite useful when you only have a picture of the person and you'd like to find more information about him/her. In this case, you just upload the image you have, and Google will scan the image and find information related to the person present on google.
Find Someone by Phone Number
If you keep getting unknown calls, but you're not sure who's calling you, you can use Google as a reverse phone number search tool to find out information about the caller. Just type the number in Google to see if anything comes out. You may be able to find the name or location of the caller through Google.
But if you want a detailed report of the caller, you may need a reverse phone lookup service like BeenVerified or Spokeo.
Find Someone by Username
Many people use the same username for different social media accounts, so you might try searching the person's username (if you already have one) on Google to see if it brings up their profile on Facebook, Twitter, Instagram.
For example, you could type twitter.com/username, or facebook.com/username in your browser, then press Enter to know if the person has an account on both sites.
2. Social Media
Social media can be useful to find people when you have their full name, phone number, or email address because many people use their full name, emails, or phone number when registering accounts – which makes it easier for you to track them down.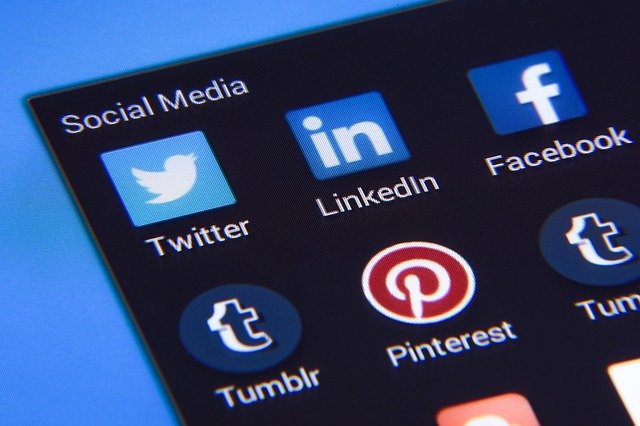 Facebook
Facebook is the largest social networking website with hundreds of millions of users worldwide – your odds of tracking down the person you're looking for is quite high.
If you're a Facebook user yourself, you would know that Facebook lets you add a lot of personal information to your profile. Try to search every information you have of that person to see if you can find any profiles associated with him/her.
For example, if you know the person's name, you can just type the number into the search bar to see what shows up. To make the results more relevant, you can use the filters like City, Education, and Work.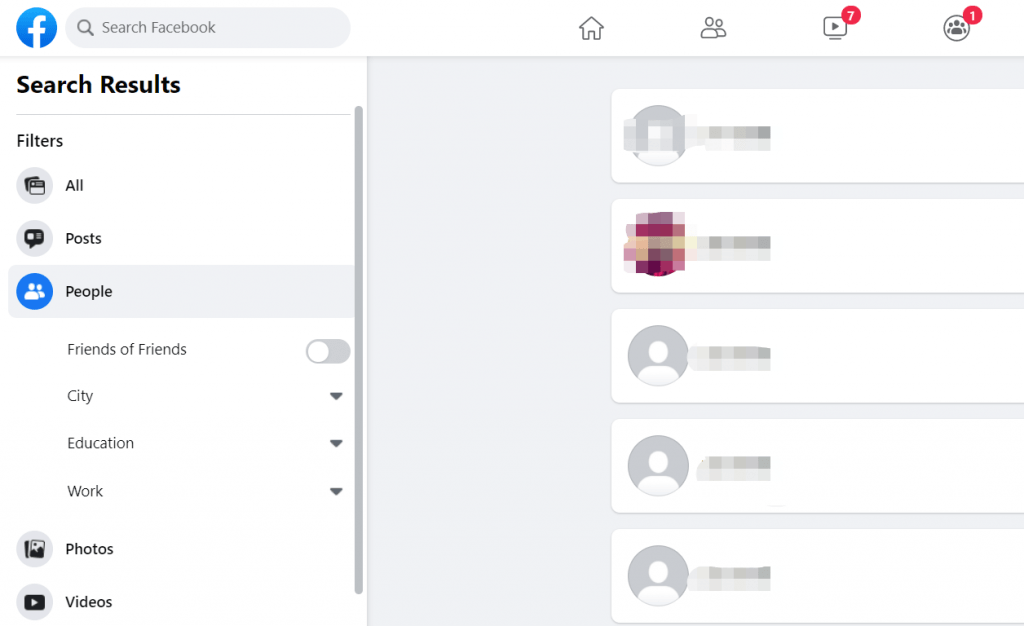 Depending on how public people have made their personal information, you can use an email address, a phone number, a college, or a workplace to find information about the person, too.
You won't get any results if the person has blocked your Facebook account, or if they don't use Facebook. But don't give up just yet, read on to see how to find someone on LinkedIn.
LinkedIn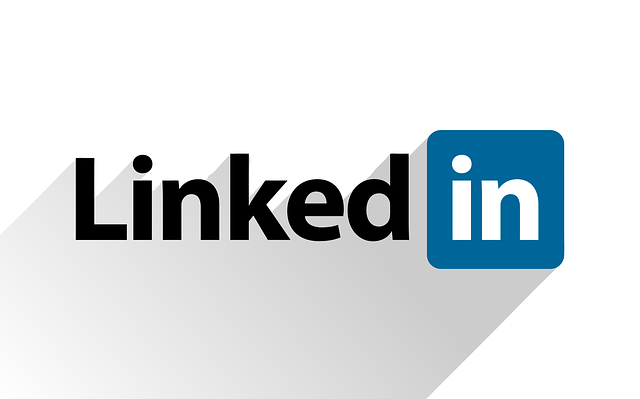 Searching LinkedIn is another great way to bring up someone's profile. LinkedIn aggregates people and company information in one place and can provide you useful information tied to the individual, such as a number, email address, and business contact resources.
Search LinkedIn by names
If you're ready to find a specific person on LinkedIn by name, follow the instructions below:
Log into your LinkedIn profile.
Type the person's name into the search bar and press Enter on your keyboard.
Click People to see only results of people. You can also click All filters to use Advanced searches to narrow down the results.
If you know the company where the person used to work or approximate location of the person, using them would be a big help!

Search LinkedIn by email address
You might get thousands of results using LinkedIn search by name features. It would be much simple if you know the person's email address. Though LinkedIn doesn't make this easy, it is possible to find someone's profile by email address.
You would need a Microsoft Outlook account and a LinkedIn Account – both registered with the same email. Then follow the instructions below to see how to find some on LinkedIn through email:
Go to Outlook and log into your account.
Click the People icon on the left, then click New contact.

Fill the First Name as you want and Email address whose profile you're looking for, then click Create.

Go back to your Contact page and click the contact you just created. Click LinkedIn and log in to your account to connect your Microsoft Outlook account to your Microsoft LinkedIn account.
Back to Outlook and you can see the LinkedIn profile of the email address you were searching for! Click See full profile on LinkedIn button to view it on LinkedIn.
If there's no profile, it means no LinkedIn account is linked to that email address.
Search LinkedIn by School, Workplace…
If you know where the person you're searching for has worked or studied, just search the place to see if you can find any luck there.
You might be able to find who you are looking for through their company page on LinkedIn!
3. People Search Sites
It can be really time-consuming and confusing process to find people online, especially when you have only very little information about them. If you don't have time to go through all the troubles, but you still want detailed and accurate results, try people search engines!
With a name, phone number, email address, and even a social media username, you'll be able to get a full report of the person behind the information. Most of these tools are free to use, at least for the initial search, but you might need to pay for a full background report.
BeenVerified
As one of the top background search websites, BeenVerified combines a vast database of aggregated public data from public records, social media accounts, criminal history information, property records, and more.
You can quickly find comprehensive information related to the name, phone number, address, social media username, and more using both the BeenVerified website and its app – which is available for both iOS and Android devices.
1. Go to BeenVerified. Select what information you have about the person, then type it into the search bar and click Search.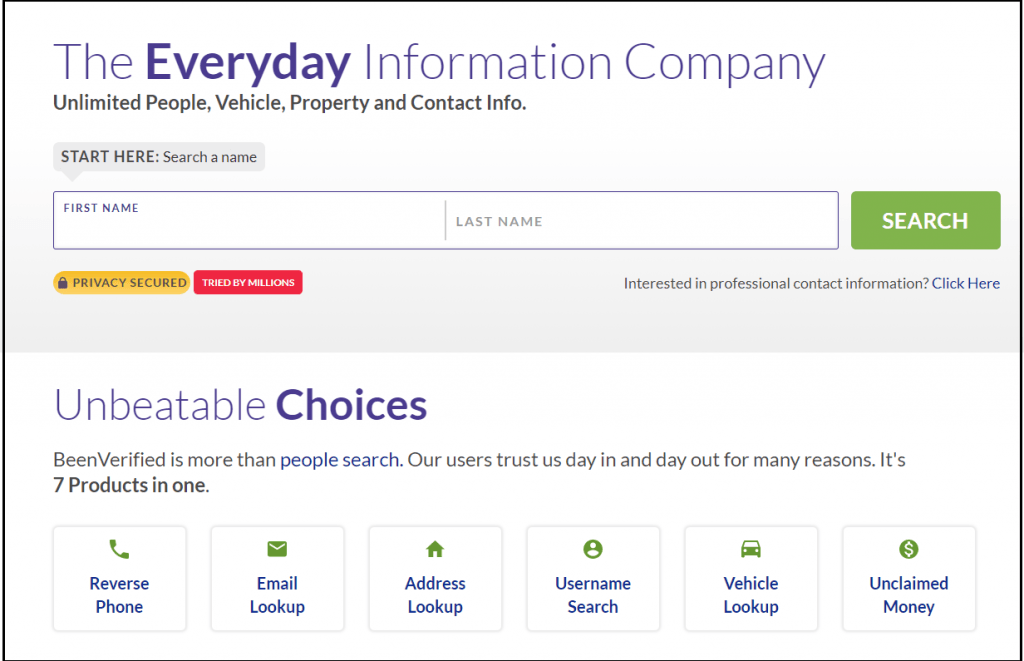 2. BeenVerified will give you a background report including contact information, phone numbers, email addresses, physical addresses, criminal records, and more.
Note that BeenVerified is a subscription-based service, so you need a membership to access the report. If you're not a member yet, the good news is BeenVerified is now offering a 7-day trial membership, which only costs $1!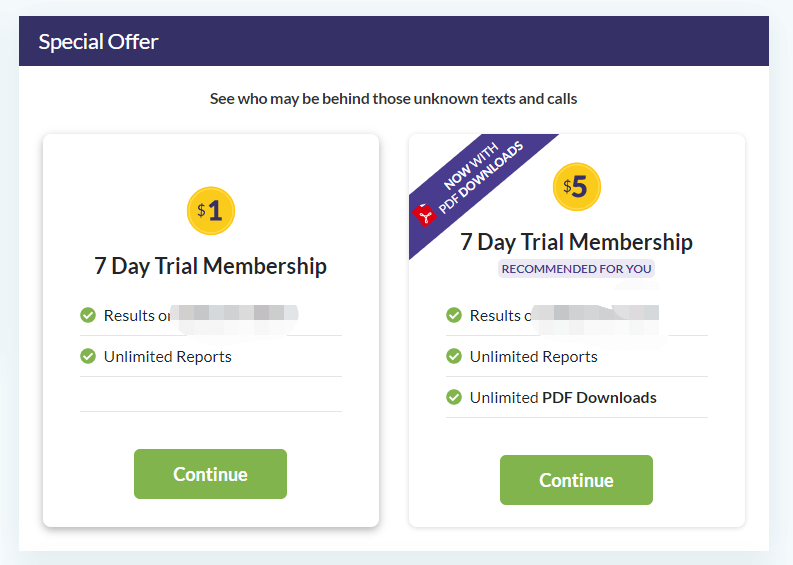 Spokeo
Another powerful tool to use is Spokeo. Spokeo provides an easy way to confidentially look up information about the person you want to track down You can use a name, phone, address, or email to bring up the details associated with the owner.
1. Go to Spokeo.
2. type the information you have about that person into the search bar and click SEARCH NOW.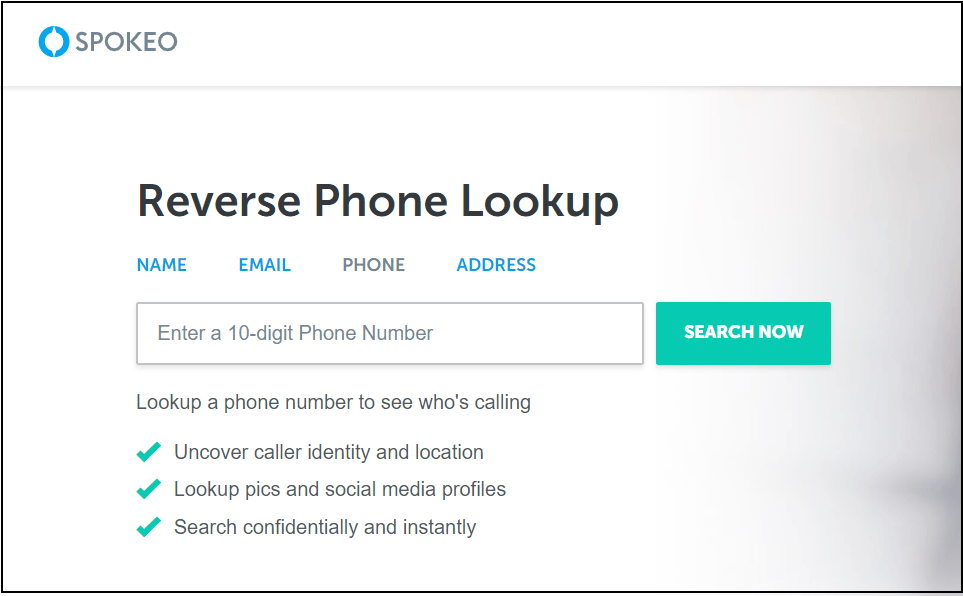 3. Spokeo then searches for the person's full name, age, address, family info carrier details, and more.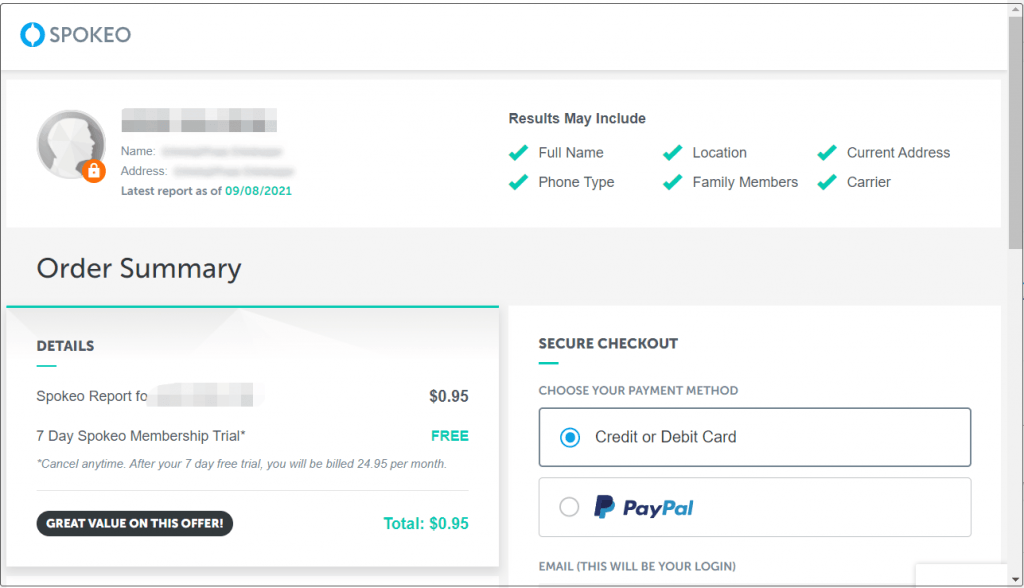 PeopleFinders
Launched in 1999, PeopleFinders.com is a leading Data-as-a-Service (DaaS) provider that provides one of the most comprehensive collections of public records data available. You can expect more accurate and refined results from the site.
You can find someone by name, physical address, or phone number and get a few details of the search result for free, such as the person's age, family members, and the first few digits of his/her phone number. If you want the full background report, you'll need to pay for either the membership or trial.
1. Go to the People Finders official page.
2. Type the person's name, phone number, email, or address and hit Search.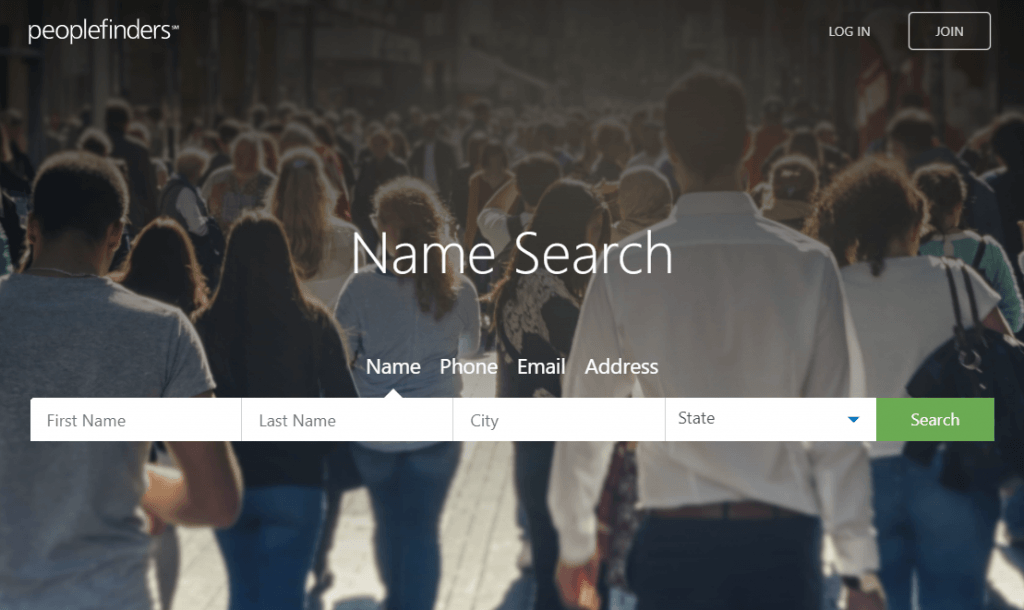 3. You'll get up-to-date information about the person, such as the name, address, phone number, and other pertinent background info.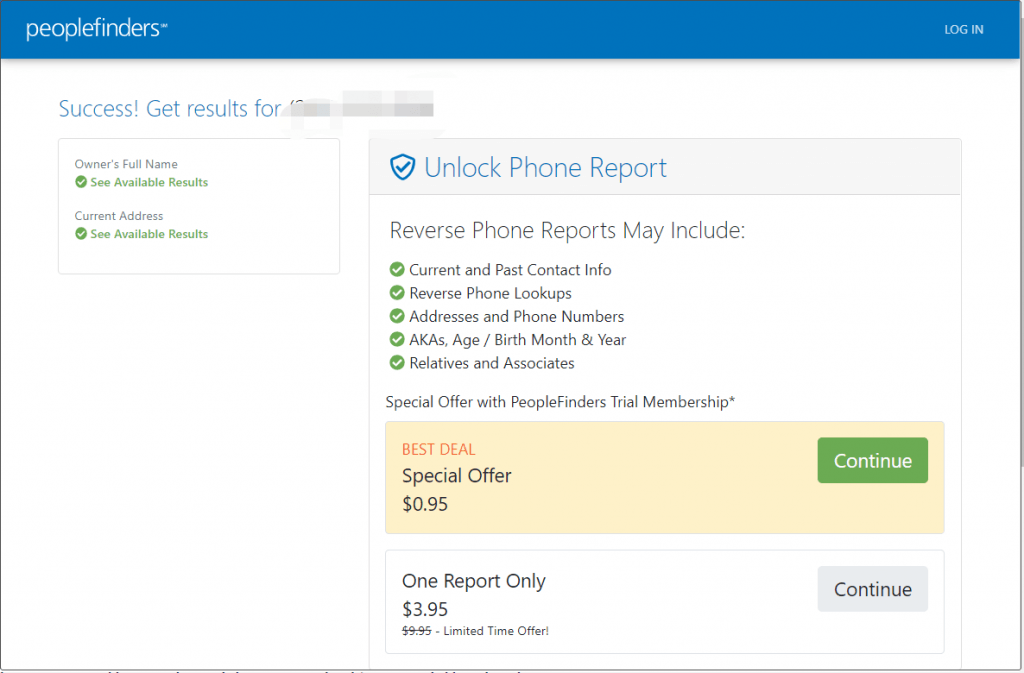 4. Check Public Records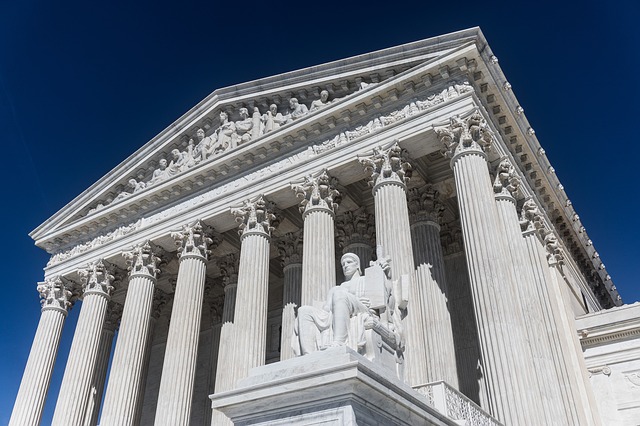 Most criminal court records are accessible to the public. If you wish to find records of conviction for a certain person, you can go to a court clerk's office and, sometimes, on a court or state agency website.
If you don't know which agency you should go to look for information, search on USA.gov which provides a huge database for all state and federal agencies.
Conclusion
So that's for this post. We've shown how to use Google and social media platforms to track down someone by name, email address, phone number, or image – which won't cost you a penny. If you want accurate results, consider using people search sites to get detailed information about the person. If you're only looking for criminal court records, then going to a court clerk's office or visit a court website might give you the information you want.
Feel free to leave a comment below if you have any questions or suggestions. Or, do you have any tricks on this topic? Welcome to share your thoughts with us!