How to Find out Who Someone is Married to (2023)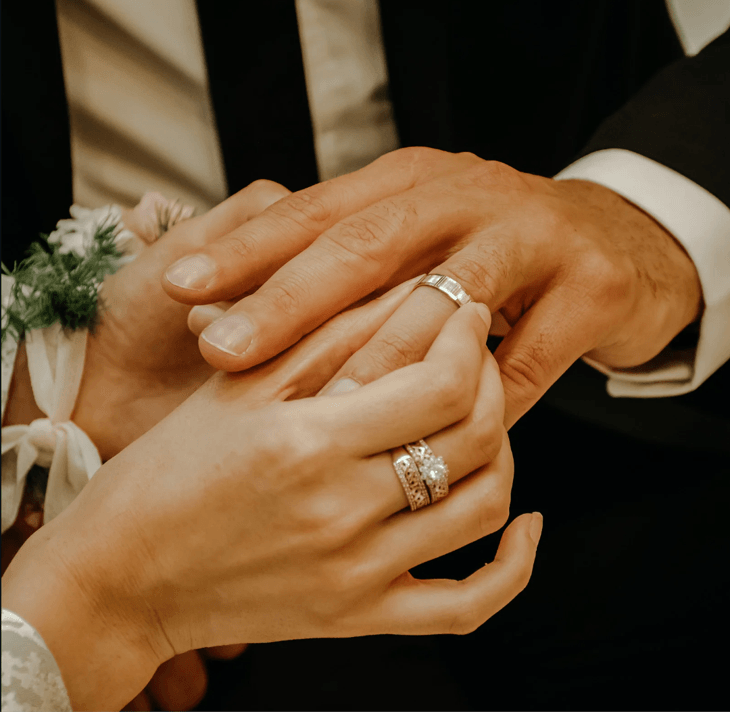 Personal Information Finder
Curious to know whether someone gets married and who that significant other is? Use TruthFinder, a legit people search service to find it out! From the report it compiles, you can expect to access information on an individual that would include contact info, social media profiles, their relatives, and much more. Start searching with a name here!
We humans tend to place an emphasis on building connections with others. And knowing their whereabouts, recent activities, along with other information can keep us informed as well as satisfy our curiosity. Living in this digital life, keeping track of an individual's recents is not that difficult.
Are they married?
And who are they married to?
While you can't muster up the courage to ask them directly, you can follow this thorough guide to find details of someone.
1. Check their social media feeds
Social media says a lot about a person. Besides, sites like Facebook allow their users to show their relationship status. You can scroll through their old posts to get a sense of what they've been up to, as well as to see if any include images or mentions of a spouse or wedding. Also check the comment section in every post to see if there's someone with whom your search subject is romantically involved with.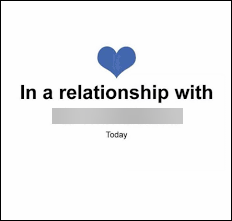 If you don't know their social media accounts, use Spokeo to access them! It's a people search engine that looks up results from a wide range of industry-leading data sources and, where available, combine all the data into an easy-to-understand report, which will include their social media profiles, dating profiles that are hard-to-find as your search subject may be trying to keep under wraps. But with Spokeo, finding an individua's online profiles is a breeze! What you need is a name, phone number, or email address.
2. Google their name
In this internet era, the majority of us leave a digital footprint. If your search subject is a public figure, there's a good chance that their wedding was featured on the news report. What you can do is input their name into the search box and hit Enter. To narrow down your search, put quotation marks around the name. When it yields results, sift through pages of results to check if there are mentions of their spouse.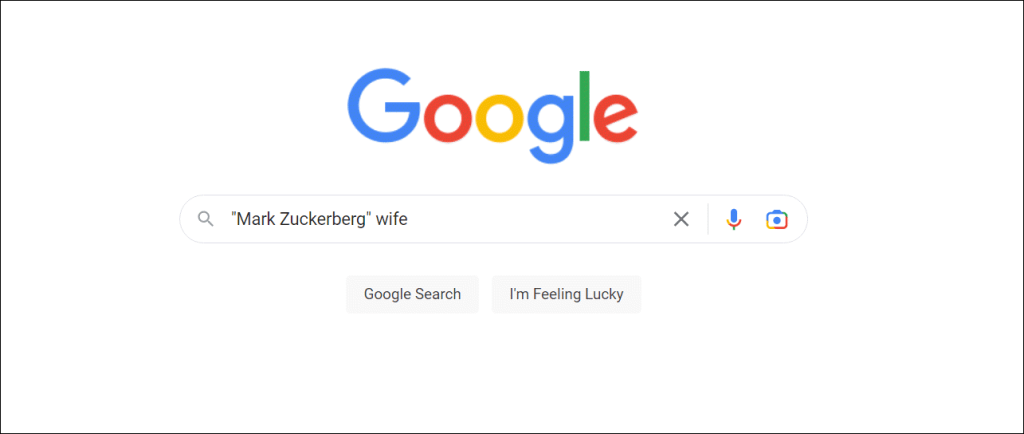 If you have no luck conducting a simple Google search, move on to the next method.
3. Search public records
Marriage records are public data. Although some are confidential and the public cannot gain access, you might have some luck. When you know their name, the state and county where the marriage occurred, you can visit the web page of the county clerk and find the portal to send your requests. You may need to pay a small fee in order to acquire this information.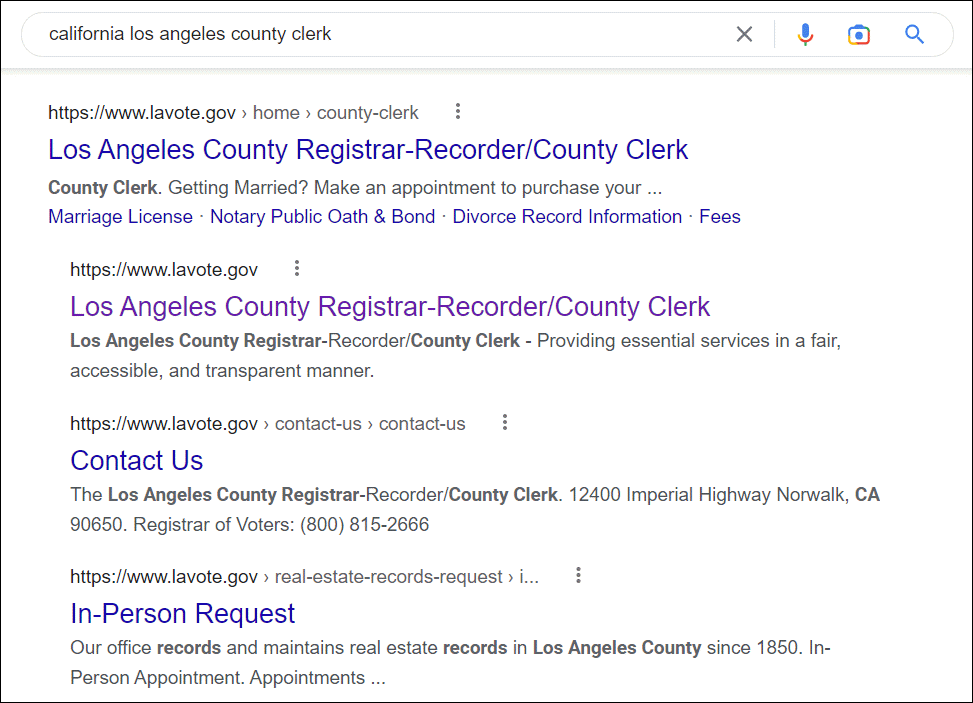 4. Use a background check service
If you've tried all 3 methods above but still fail to find the information you need, you can expedite your search by using a background check service. BeenVerified is such a legit service provider that allows you to find a wealth of information on an individual. Although it doesn't provide access to marriage records, it does include information on a person's relatives in the report that it generates after you enter your search subject's name, phone number, email address, and other personal information.
You can follow the simple step-by-step guide below to conduct a search with BeenVerified and get to know more about the person you're looking up.
1) Go to BeenVerified's search page.
2) Based on the information you have at hand, select a search type. Enter the information into the search field and click SEARCH.

3) Wait for BeenVerified to search its database and find the data points on your search subject. When it compiles a detailed report for you, all you have to do is open it and check each section, especially the Relatives section to help you determine who their spouse is.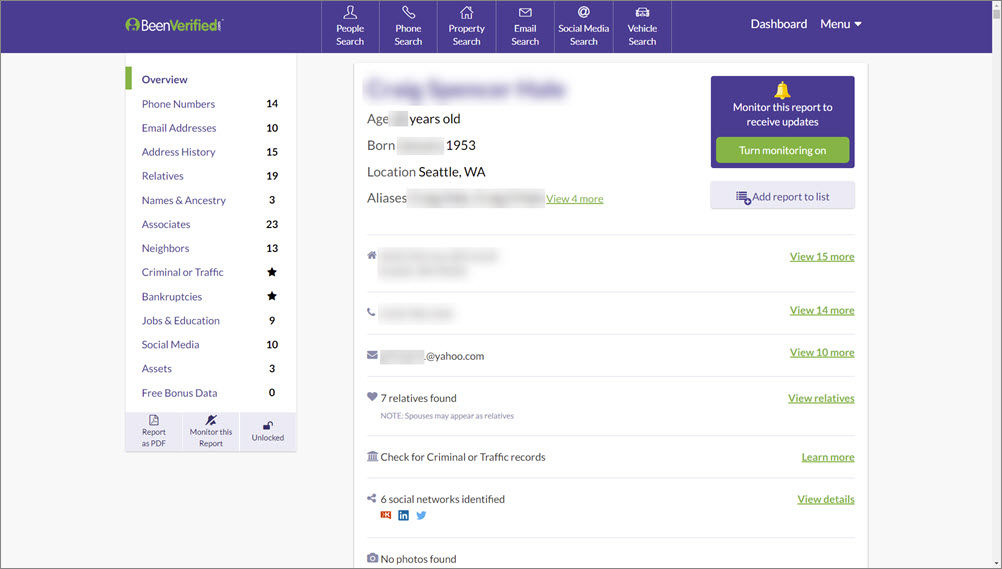 If you encounter any issues while using BeenVerified, reach out to their support team.
Phone: 1-866-855-6480
Email: support@beenverified.com
---
So these are the 4 methods to find someone's relationship status, along with details about their spouse. You can choose to either do your own investigating or utilize a background check service to gather all the information for you. Hope you could find the method that's within your expectations. And we'll appreciate it if you tell us what's worked for you and if there are other methods we haven't mentioned, feel free to share with us in the comment section below.