How to Find Out Who Owns a Toll Free Number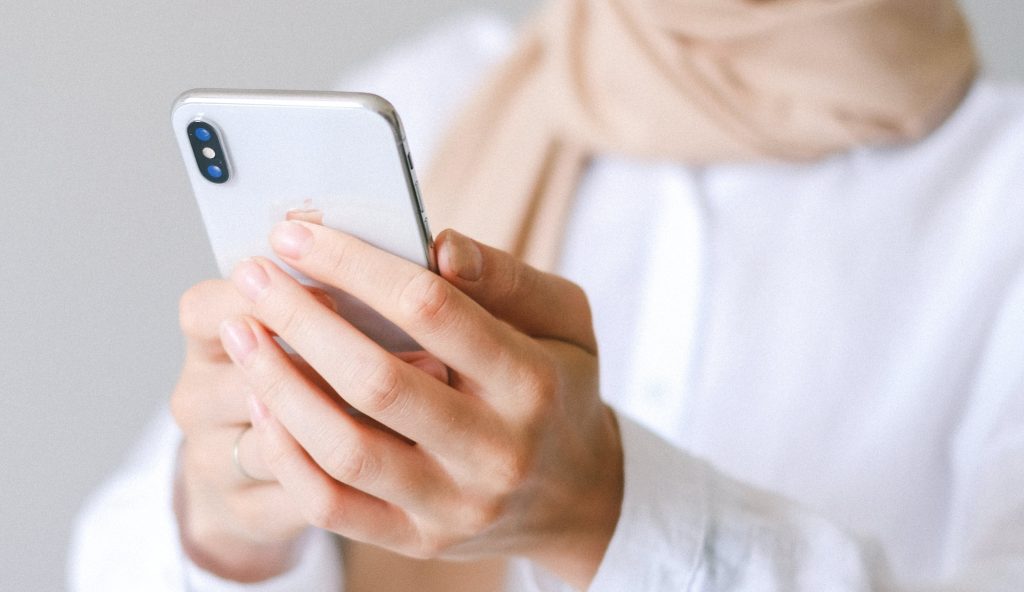 Phone Number Lookup
Get Owner's Name, Address & More For Only $1!
Many businesses use toll free numbers to contact their customers, because it's free and it looks professional. For that reason, scammers love toll free numbers, too. Using them makes their calls or texts look like coming from a normal company, tricking you to respond.
If you want to know who owns a toll-free number, or just to pick out business imposters from real ones, you've come to the right place. In this tutorial, we'll explain how to find out who owns a toll free number.
If you keep receiving spam calls or robocalls, you can blacklist them on your contact or use a spam-filtering app like RoboKiller to automatically detect and block them.
Can you find out who owns a toll free number?
Yes, there are ways to find out who owns a toll free number. And the easiest one is to search online. As mentioned earlier, toll free numbers are mostly used by businesses, whose info is easy to find on the Internet. Just throw the phone number into search engines like Google, and see if anything pops up.

Another place to look is social media. Because many businesses publish their contact numbers on their social networking profiles. Try searching the number on social media platforms like Facebook and Twitter, and probably you'll find a match.
But a company's name is the best you can get from a pure search (if there's any). You don't know if the info is authentic, or the number is suspected of a scam. To get more detailed information behind the toll free number, you can try some phone number search tools.
Method 1: Search the number on Intelius
The most effective way to identify the owner of a toll free number is to search it on people search platforms. Because they have large databases containing information from multiple sources that might not be accessible through common online searches.
Intelius is one of the best when it comes to reverse phone number lookup. It not only supports searching for toll free numbers, and also cell phone numbers. With just one search, it allows you to find the potential owner of a phone number, and more detailed information like the caller's possible location, address history, name, and more, if it's from an individual.
Go to Intelius.
Enter the phone number and click SEARCH.

Wait for Intelius to search the phone database. It may take a few minutes. Once it locates a match, it'll generate a report which may reveal the potential owner, the owner's name, current location, and more.

Method 2: Do a reverse lookup on BeenVerified
BeenVerified is a powerful people search engine that possesses a large reservoir of personal data. It offers you everything you want to know behind any phone number at an affordable price, not just a toll free number. Simply enter a phone number, and you'll know who owns it, the owner's name, address, and more.
Go to the BeenVerified Phone Lookup page.
Enter the phone number and click Search.

Wait as BeenVerified searches billions of records in its database. Once finished, you'll receive a comprehensive report containing the potential owner of the phone number, and their name, address and more. You can also mark it as a spam or scam on BeenVerified to alert others.

Method 3: Find a match in toll free number directories
Another way to identify the caller of a toll free number is to look it up in a directory. There are databases, like 800ForAll, that match toll free numbers with companies. You can visit their websites and give it a go.
But we recommend you do a double check on everything you find on this kind of websites. Because their databases might be out of date and there might be mistakes. Also, it's most likely that you'll only find the number's carrier company, instead of the actual owner.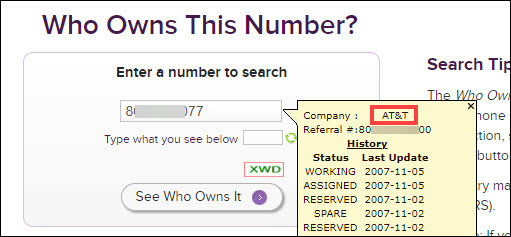 If that's not enough for you, you can try some phone number lookup tools like BeenVerified and explore more about the caller behind the toll free number. It could save you much time to scour through a large amount of information online.
---
Finding the owner of a toll free number is not as difficult as you might think. With the methods we share above, hopefully you can find out who owns a toll free number.