How to find out who made a fake Instagram account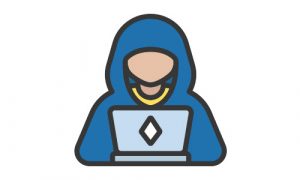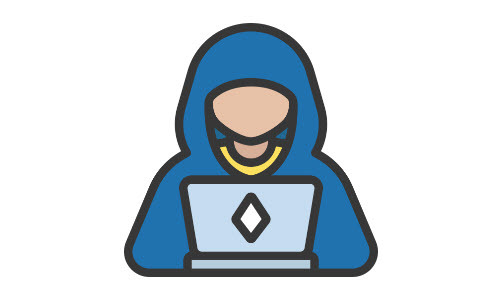 Instagram Checker
Uncover who's behind the Instagram profile
Fake accounts and posts have increased exponentially on Instagram. These accounts may be bots or created by scammers for fraudulent purposes. They will pretend to be a real individual by stealing others' identities and photos, which is quite difficult to recognize. That's why you should be vigilant when connecting with a new account. In this post, we'll show you how to verify an IG profile and find out the person behind, easily and instantly.
5 Signs of a fake Instagram account
Before you take the complicated steps to research, here are some obvious patterns that will indicate an IG account is fake.
Suspicious profiles. A vague bio or empty avatar is a red flag.
No or few post, or there's only promotional content. And the engagement is low (few likes or generic comments).
Their followers don't look real, with no profile pictures or posts. If the account has thousands of followers with only a couple of posts, it's possibly fake.
They're following a lot of accounts, much more than the amount of followers.
The account was created recently.
How to find out who's behind a fake Instagram account
A fake Instagram account would hide their true identities by all means, so it's often hard to search them manually. You can take advantage of Google. But if that doesn't work, use a dedicated people search tool. You'll be amazed at what to find.
1. Google Search
Google is helpful whenever you want to find something online. Simply search the IG username to see if you get relevant clues. If you come across another social media profile that uses the same alias, try to dig deeper.
Besides, you can reverse search the profile picture with Google Images to check out its source and find similar pictures. Those fake accounts would steal pictures from stock images or celebrities, so you may hardly locate the real owner, but it's still worth a shot.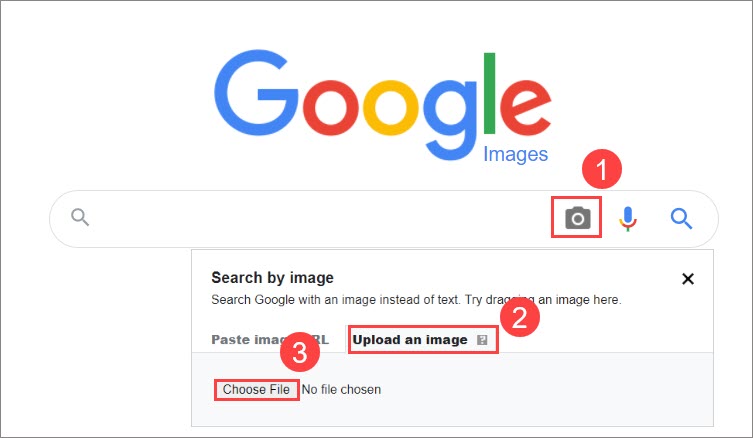 ---
2. BeenVerified
If Google doesn't give you accurate or satisfying results, BeenVerified is what you need. As a top people search engine, it's dedicated to giving people easy and affordable access to public records. By aggregating data from a variety of popular social networks, it also allows you to find the person you met online in the real world.
To start a search, go to the BeenVerified search page, or simply type in someone's Instagram username below:
Wait a couple of minutes for the search to complete. Then you should receive a detailed report about the subject, including the potential owners, possible photos, related phone numbers, emails, and so on. To learn more about the account owner (his/her ages, associates, assets, jobs, educational history, criminal records, etc).
---
3. PeopleLooker
PeopleLooker is also an easy-to-use tool for you to uncover who a social profile or username belongs to. No matter what you know about the person who's virtually in the digital world, an IG account or Twitter handle, it helps you unmark their identities and track more of their online activities.
To run a search, go to the PeopleLooker search page. Enter an Instagram username and click Search.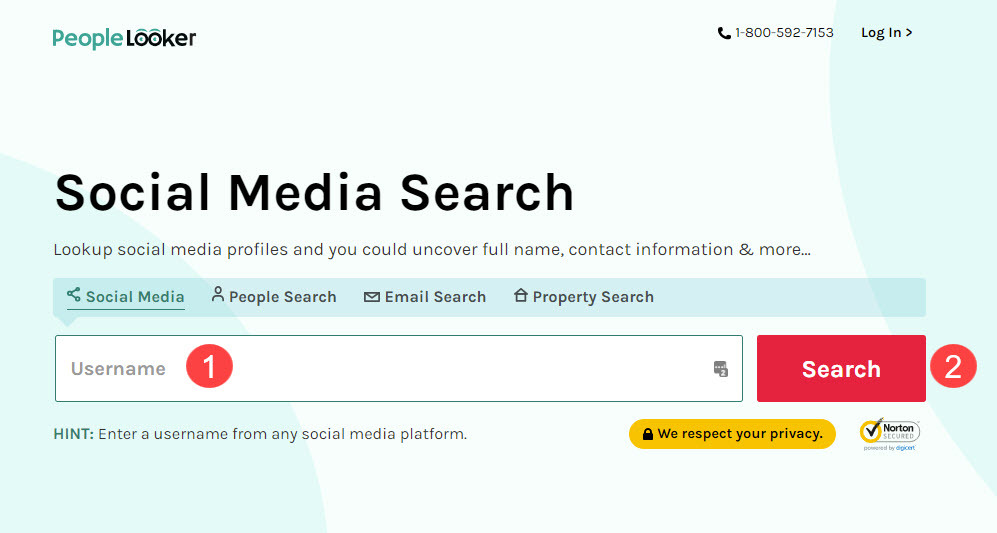 The results will be generated quickly and present a wealth of info such as:
The owner's name & age;
Current and past address;
Phone numbers & email addresses
Possible relatives
Criminal records
Profile photos & other social media accounts
---
4. Social Catfish
Originated as a dating investigation service, Social Catfish distinguishes itself with a powerful reverse image search. You can easily search for someone's identity using a picture. With advanced proprietary technology and social media database, it outperforms Google image search (and other free tools) in spotting romance scammers, cheaters and impersonators.
Go straight to the Social Catfish website. Select Image (or you can go with the username search). You will be prompted to browse or upload any image from your smart device or computer.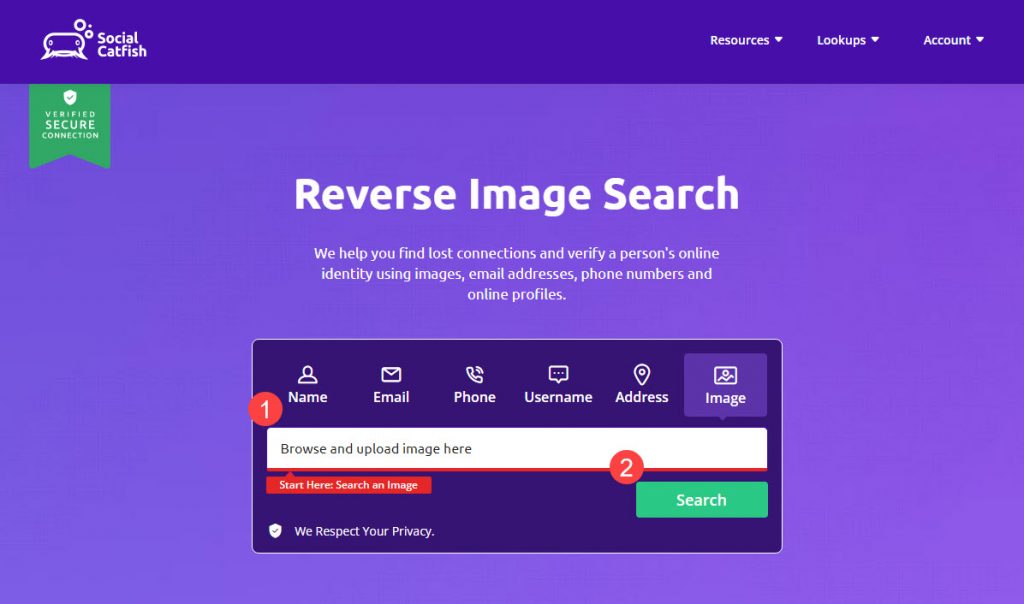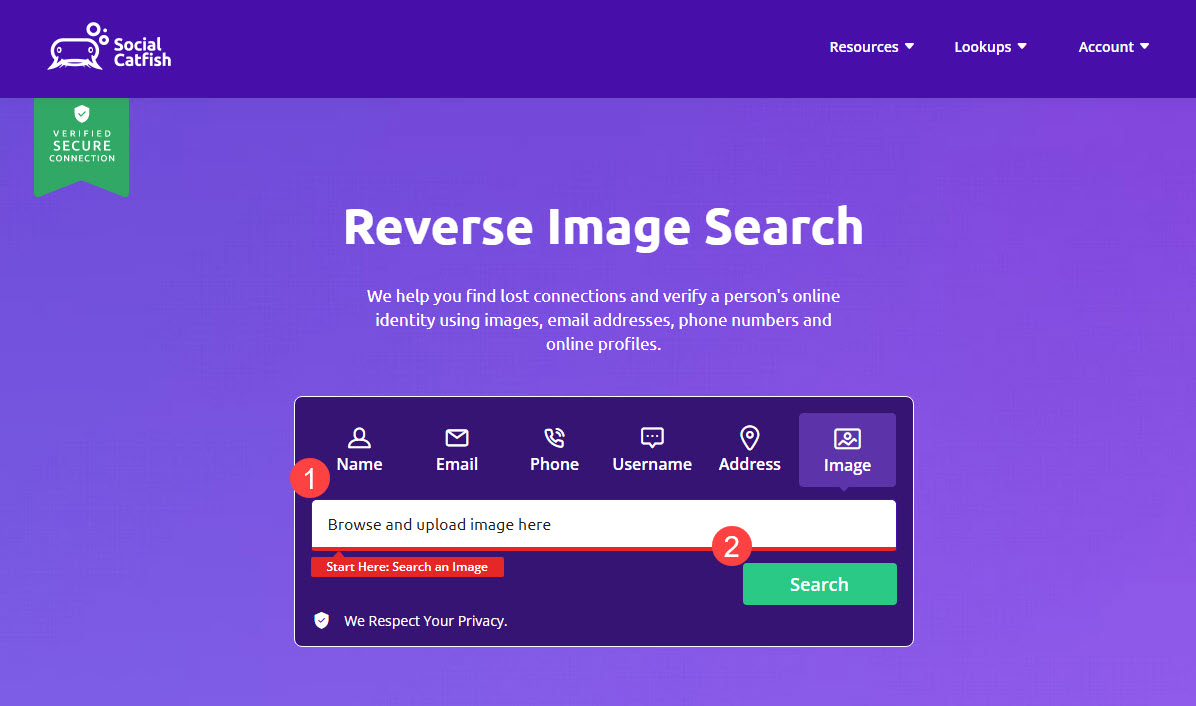 The engine will start to scan for matching images immediately and provide you with all the available identifying information. After the search, you should know for sure whether someone is using fake pictures and whether they're telling the truth or not.
What to do with a fake Instagram account
If you confirm an Instagram account is fake or find someone is impersonating you, you can report it from his/her profile page. Just tap the three dots icon at the top right and click Report.
If you don't have an Instagram account, report it here by describing the reasons and filling your contact info. Don't worry. The report is completely anonymous.
---
So that's it – how to find out the owner of a fake Instagram account. If you have the same experience of catching a fake Instagram account, feel free to share your comment below.
Featured image by juicy_fish – Flaticon