How to Find Out If Someone Owns Property – 2022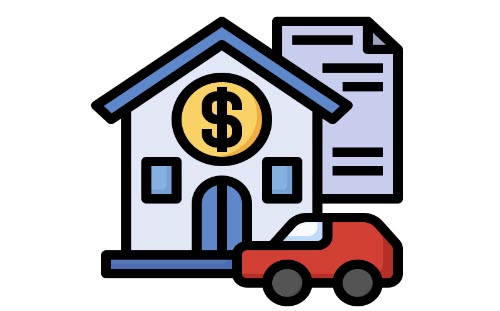 Assets Search
Search for someone's possible owned assets
Assets records can be incredibly valuable information in some situations. For example, you may need to verify someone's asset when you're involved in a divorce dispute or working in collections. Or sometimes it's necessary to assess a potential business partner by checking his/her assets. If you want to find out if someone owns property or other assets and do further investigation, follow the tips below to search effectively and quickly.
3 ways to find out if someone owns property
If you have time and patience to look up public records on your own, you can request property records by name from the county assessor's office. But if you prefer to search automatically online, here are 3 tools worth a try.
TruthFinder is one of the best-known and reputable websites for background checks. Whenever you want to find a person or learn more about someone, TruthFinder helps. Simply input a name, and it will return basic personal info like name, phone, address, relatives or social media profile. What's more, it collects in-depth public records such as education background, criminal history, financial assets, bankruptcies and so on.
1) Go to the TruthFinder background check page.
2) Enter the full name as well as the last-known place that will help refine the results, and click SEARCH.

3) Wait a couple of while and TruthFinder will pull up heaps of data for you. To see if someone has property, directly jump to the Assets section and you may find the following information:
Currently owned properties (including dates owned, property value and ownership history)
Vehicles owned or driven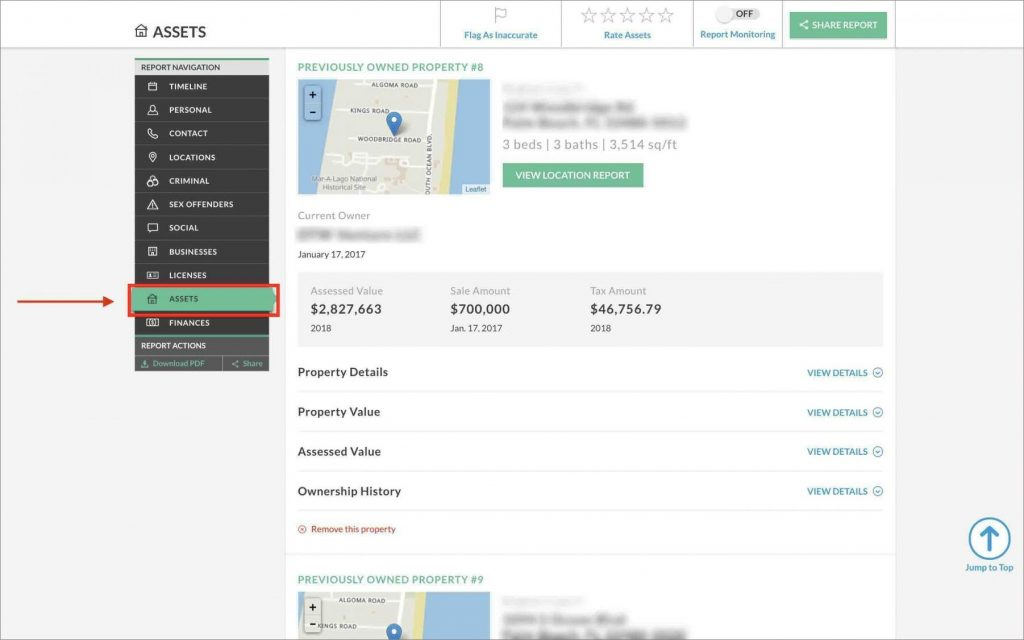 ---
2. Run a background search with BeenVerified
BeenVerified, a top people search engine, allows you to look up almost anyone in the U.S. with a name, phone number or email. It builds a robust and up-to-date database for locating assets and accounts under an individual. Besides, it features an unclaimed property search where you can check if there's an abandoned property and unclaimed funds under a name.
1) Go to the BeenVerified search page.
2) Type in someone's name and click SEARCH.

3) The website will start scanning the data for an exact match. Once done, you'll receive a full people report that contains different categories of info. Under the Assets tab, you'll know if the person owns property or vehicle, along with their details.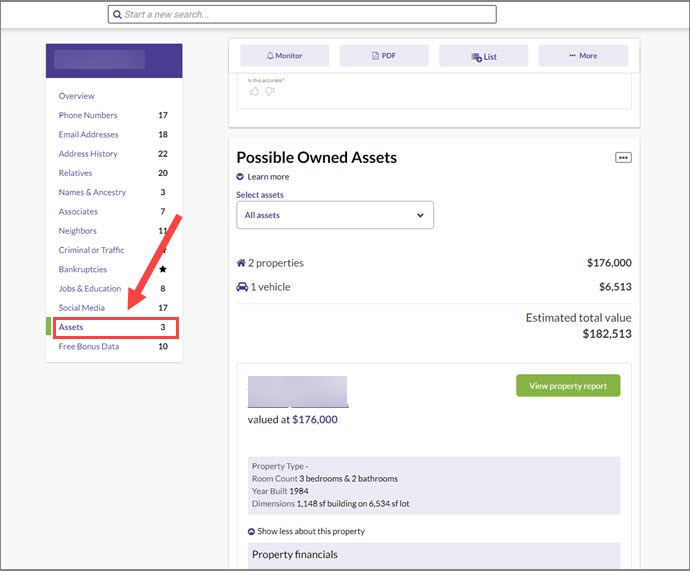 3. Look up property records with Spokeo
Starting in 2016, Spokeo is dedicated to making people's search simple as a powerful all-in-one tool. Similar to TruthFinder and BeenVerified, it collects public records from a wide range of verified sources, meeting the needs for whether identifying unknown calls or locating lost friends/relatives. With its 7-day trial for only $0.95, you can access numerous data that's hardly found on regular search engines at a very low cost.
1) Navigate to the official Spokeo website.
2) Choose a search type, then enter the required information and click SEARCH NOW.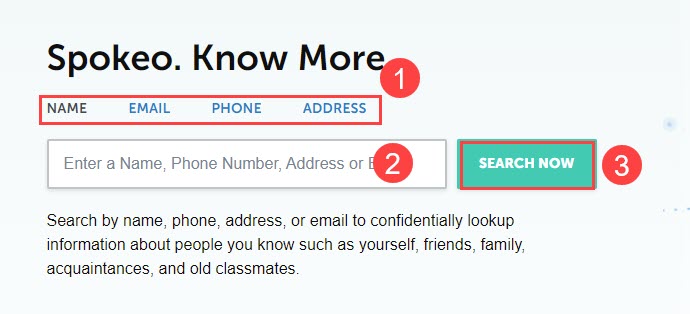 3) Now just wait for the results to load up. After unlocking the report, you'll obtain all the updated and accurate info.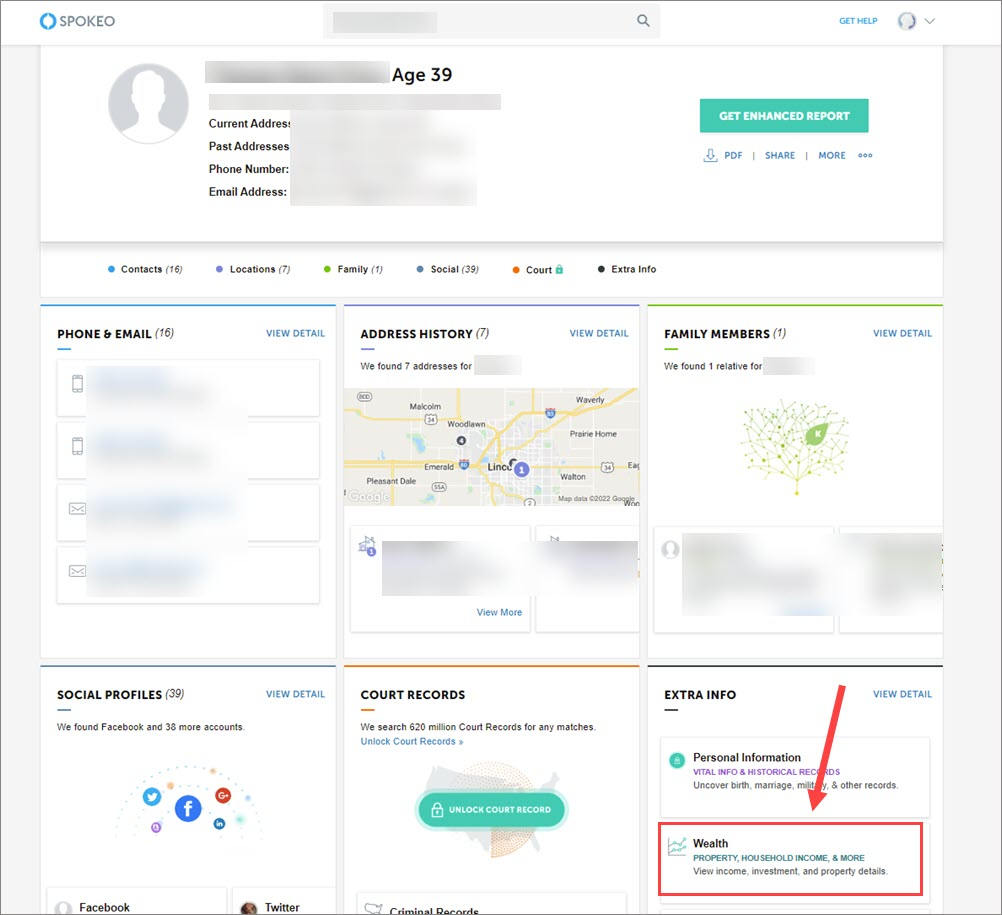 Spokeo's wealth report may include the person's owned property, estimated value and household income, etc.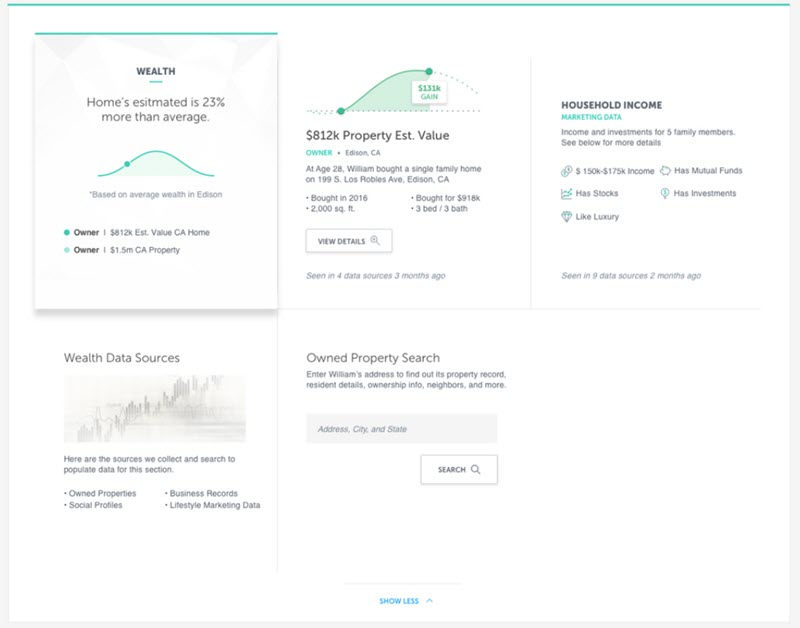 Conclusion
A background check service is the best and easiest way for you to search for someone's assets status. They trawl billions of county and state data within seconds and offer you a deep insight into the person's assets, both tangible and intangible. All you need to do is enter a name.
Feel free to share your ideas, questions or suggestions below.
Icon credits: surang – Flaticon