Employment Information Lookup | How to find out if someone is working/ employed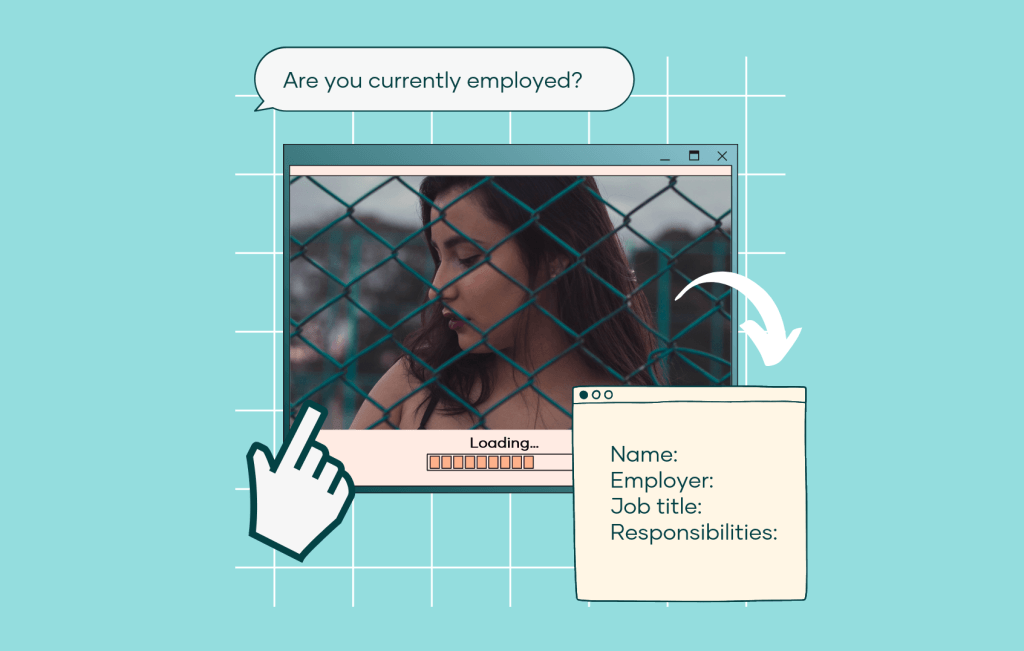 Employment Information Lookup by Name
For varying reasons, you'll want to look up someone's employment status and find out whether they're currently employed. It could be that you're online dating someone. And before moving your relationship to the next level, you should know more about them or simply check if they are who they claim to be. While at some point, a number of people tend to lie about their occupations for a good first impression. To have peace of mind, it's essential to go through a verification process.
In this tutorial, we'll walk you through several ways to verify if that person has a job. There is no foolproof method of verifying whether someone is currently employed; however, several strategies may help you with it.
To get started, you need to gather some basic information such as your subject's name, phone number, and address. Even a username would turn out to be something valuable for tracking down an individual's employment status. Once you're ready, try the methods below.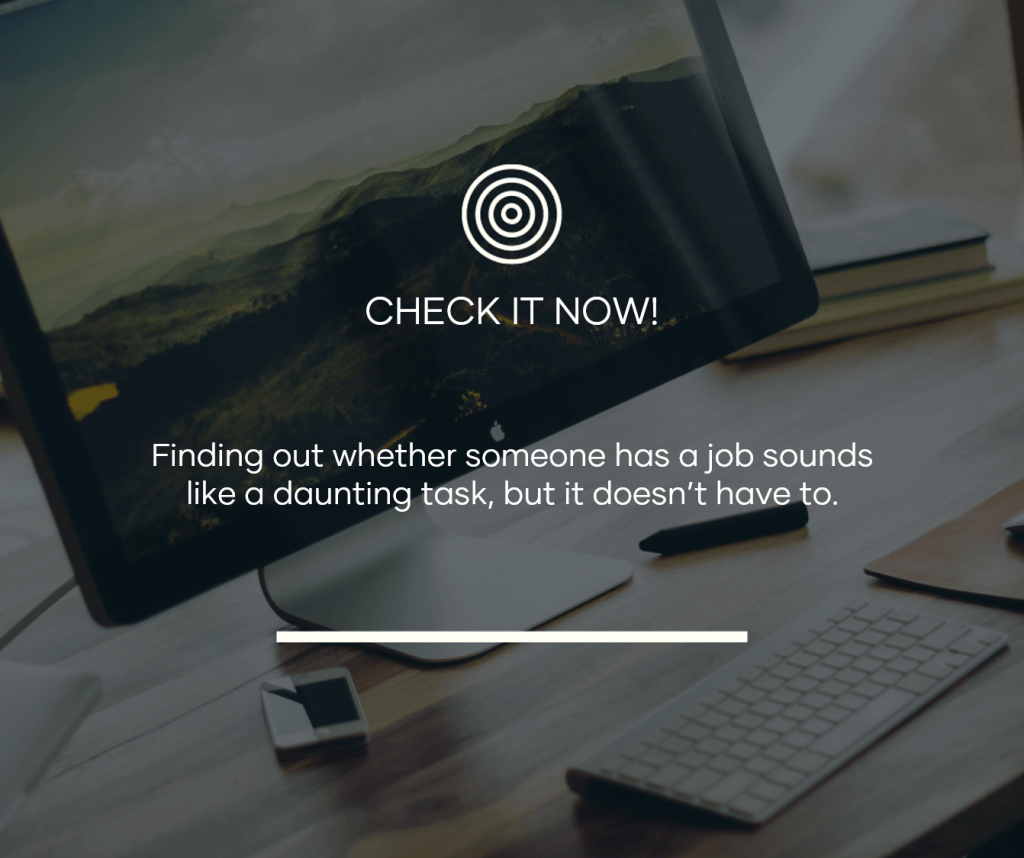 Method 1: Search on social media sites
There are several methods for investigation, and the most vital one is searching on social media sites, especially on LinkedIn.
People of all ages today have set up accounts on multiple social media platforms. Usually on their profile pages, typically on the LinkedIn profile page, details such as the workplace, and job title are included. Below we will walk you through the steps to search for an individual's employment information on LinkedIn.
Log in to your LinedIn account.
In the search box, type in the person's name and hit Enter. To narrow down your search, select People as the filter.


When you can find your match, click on it to go to the profile page. From the Experience section, you'll see the employment timeline.


One note about LinkedIn searches. When you're signed into your account and you view someone's profile, that person can see that you've searched for them if they've upgraded to premium. To learn how to browse a LinkedIn profile in private mode, read below.
Tips: How to browse LinkedIn profiles in private mode
Members who upgrade to premium can see the list of people who viewed their profile in the last 90 days. However, LinkedIn respects a member's privacy settings, so even with a premium account, they can't view your name. To view LinkedIn profiles anonymously, you can follow the simple step-by-step guide below.

Log in to your LinkedIn account.

At the top of your LinkedIn homepage, click on the Me icon. Select Settings & Privacy from the dropdown.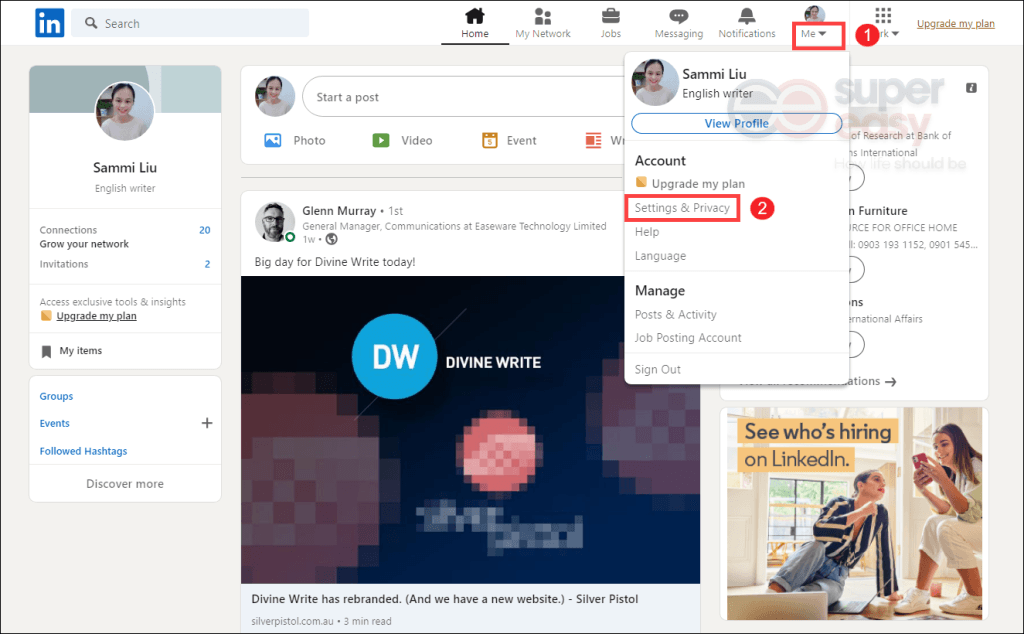 On the left rail, click Visibility. In the Visibility of your profile & network section, click Profile viewing options.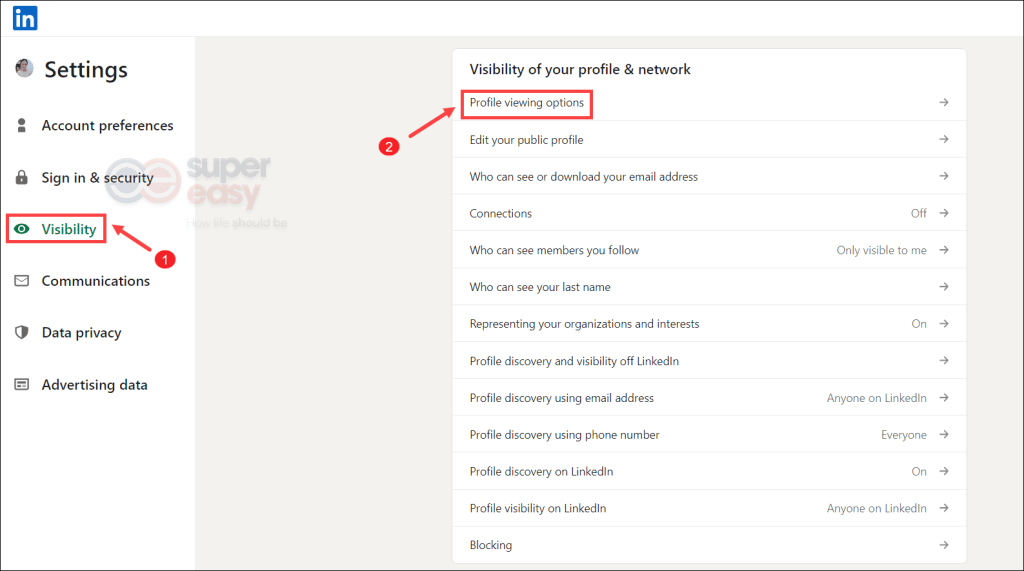 Select Private mode.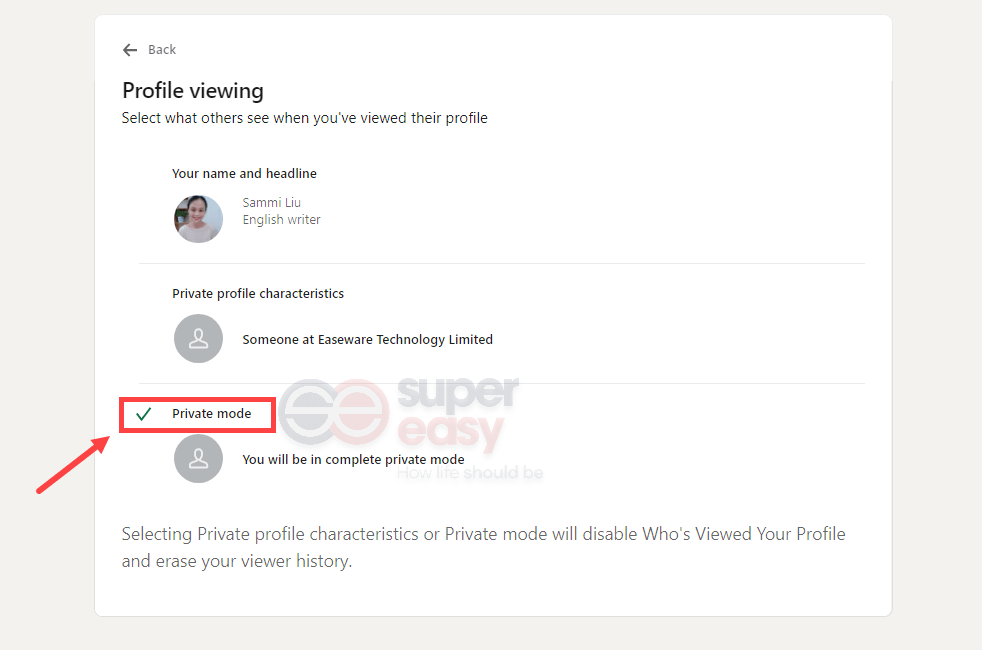 If no related information shows up on LinkedIn, the next place to dig deep into is Facebook. Similarly, users may opt to include professional details on their profiles.
Method 2: Do a basic internet search
When it comes to searching for an individual's information, search engines including Google and Bing play a big role. However, this will be a lot easier if you're looking for someone with a unique name. Common names such as John Smith would yield pages of results.
To help narrow down your search results, use a few Google hacks. For example, you can put quotation marks around the name. And you can add more search queries, eg. address or even the school they studied in.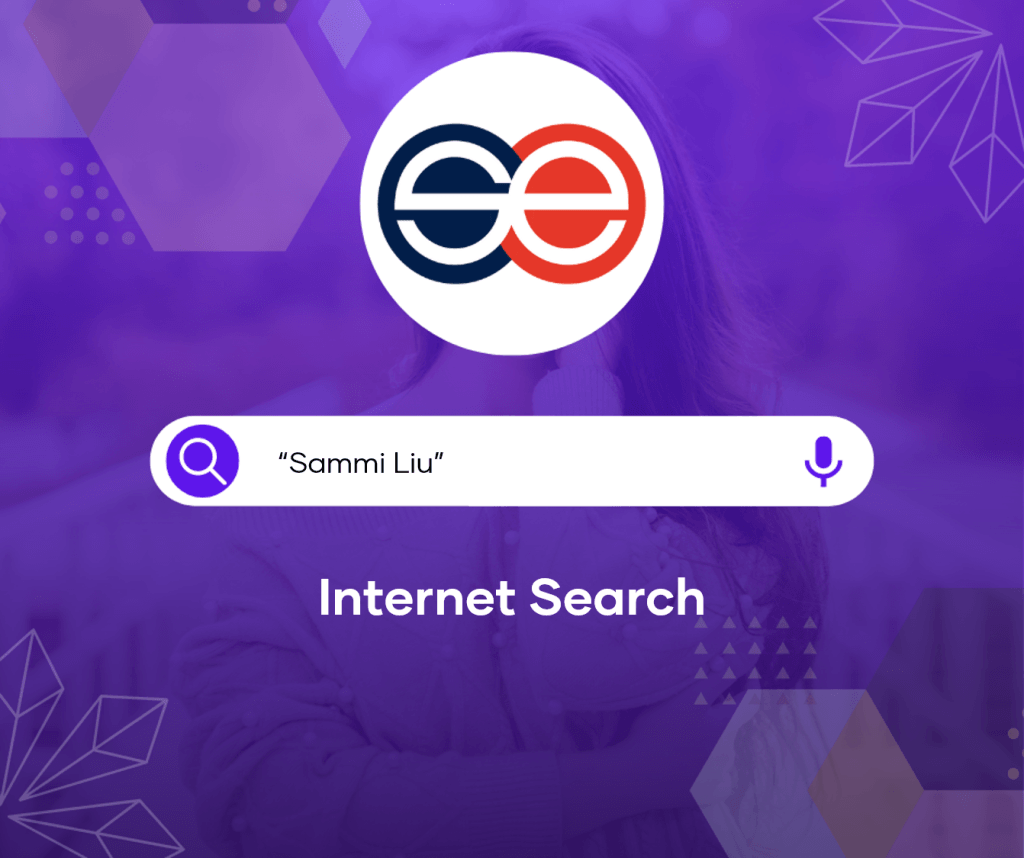 Method 3: Use an online service
Obviously, the two methods mentioned above are completely free. However, there's a hidden cost: your time. Besides, information can be out of date or even falsified. To save you time and hassle, we suggest you use an online paid service. You probably will discover that there are a slew of free sites, but they may not be providing you with accurate information.
Paid services usually have their proprietary databases and ensure to give users access to the most up-to-date information. Below we've rounded up 2 online services to help you track down a person's employment information. Aside from probably being able to find out whether they're currently employed, you can expect to acquire an individual's person's information including but not limited to the real name, phone number details, addresses, and social media accounts. Your searches are conducted confidentially, which means that the person won't get notified that you're searching them.
#1 TruthFinder
In need of verifying a person's real identity? Use TruthFinder! It's a leading provider of public data about people. With TruthFinder, finding out the truth is just a matter of a few mouse clicks. Below is a simple step-by-step guide to check if someone has a job.
Navigate to TruthFinder's search page and input the person's name into the search bar and click SEARCH.


Patiently wait for TruthFinder to scour its database and find your match. In this process, you may be quired to provide some necessary information. Once it locates your match, you should be presented with a comprehensive report. Open it and locate the section that displays the information that's useful for you.


Are your searches hitting a roadblock? Don't fret! You can receive assistance from their support team.

(800) 699-8081 Toll Free


help@truthfinder.com


Open Monday – Friday (10:00am – 10:00pm EST)
#2 BeenVerified
Trusted by millions of users day in and day out for the accurate and large amount of information a search can bring up, BeenVerified is one of your best picks. Apart from searching for information using a name, it gives users the ability to perform a reverse username search.
Visit BeenVerified's search page.
Select a search option based on the information you have at hand.


Wait for BeenVerified to search its databases. You may need to fill in more information in order to find your match. Once it shows you the report about the person you're looking up, open it and navigate to the section that displays details on their employment.


If you encounter any issues while using BeenVerified, do not hesitate to contact their support team.

1-866-885-6480 Toll Free


support@beenverified.com


Open daily 6 am – 11:30 pm EST
Conclusion
Gathering information on someone's employment status may sound like a daunting task. But with this guide that has summarized on how you can check if someone has a job through different methods, you should find that there are very few things jeopardizing your chances of getting your answers.