How to Find out If Someone Has a Gun Permit (2023)
License Lookup by Name
1. Enter Name 2. View Report – Just Enter a Name
There are a number of good reasons that you might want to find out if someone owns a weapon and has a permit. It could be your concern for someone you care about and you need to verify if they're getting into a situation that will present a threat. Or you met someone on a dating site and you kind of have a crush.
But before you meet your online date in person, you would want to do a little background research to have peace of mind. For whatever reason, you should find something useful in this guide to help with your searches.
Method 1: Check on the State Firearms License Registry
In some states, an individual is required to obtain a permit if they want to own a weapon. While in others, weapons must be registered with law enforcement agencies. So you can get started by checking on the dedicated State Firearms License Registry. Note that you may hit a dead end as not all sorts of information are accessible to the general public.
Even though you manage to file a request for the public record, waiting for the results could take days, or possibly even months. So it's fair to say that tracking down each scrap of information individually requires lots of time and patience. In such cases, an online search tool comes in handy. Read on to find out how it works.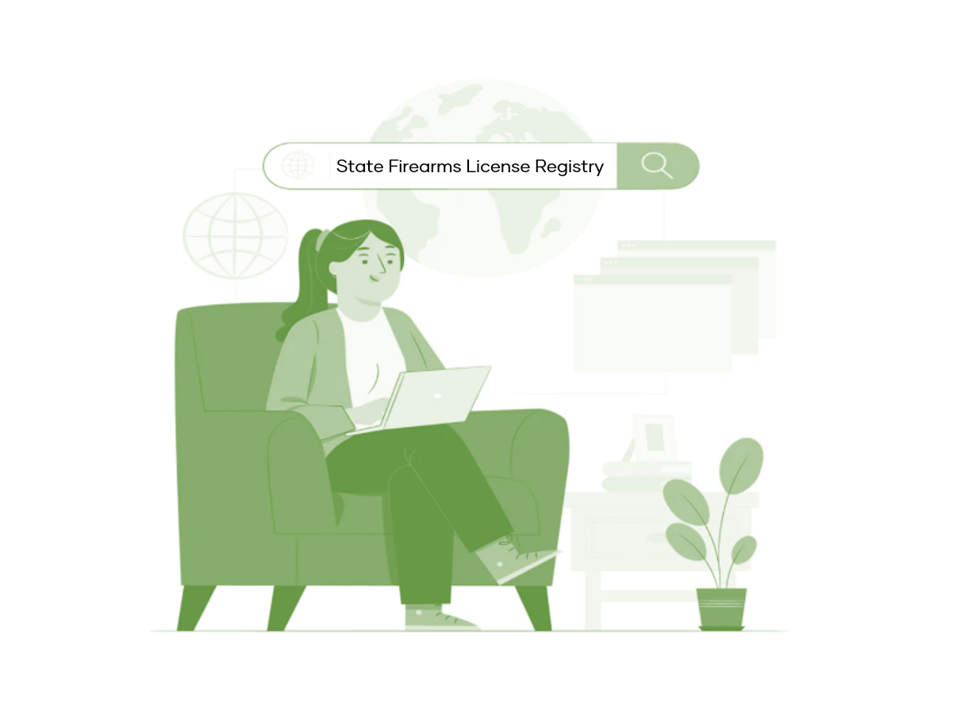 Method 2: Use an online people search tool
There are myriad tools available online to give you access to a wealth of public information about an individual. They crawl through billions of public records that are aggregated from federal, state, county, and city databases. Once they find your match, they will compile all the available information in one easy-to-read report.
What's on the report?
License information (gun license, professional license, medical license… )
Contact info (phone numbers, email addresses, addresses and other personal info)
Personal details (name, aliases, age, relatives, associates, assets, jobs and educational history)
Criminal and court records, where available
As listed above, even though you may not always be able to find out whether that person has a gun permit, you'll gather a bunch of valuable information, with which you'll have a general picture of what kind of person they are by running a background check. Besides, some of them provide dark web scan and identity monitoring services to help you monitor your personal info for misuse on the dark web and protect you from identity theft.
For users who are concerned about security and confidentiality, you can rest assured here. Trustworthy tools like TruthFinder and BeenVerified are legitimate and won't notify your search subject that you're running a background check on them.
TruthFinder background check
When it comes to online background checks, TruthFinder should be your go-to. You can subscribe to a membership for unlimited searches.
To search for information on an individual, all you have to do is input the name into the search box and refine your results by state of residence if you know it. Then wait for it to comb through the data from available public records and find your match. Till then, you can open the report and locate the Licenses section.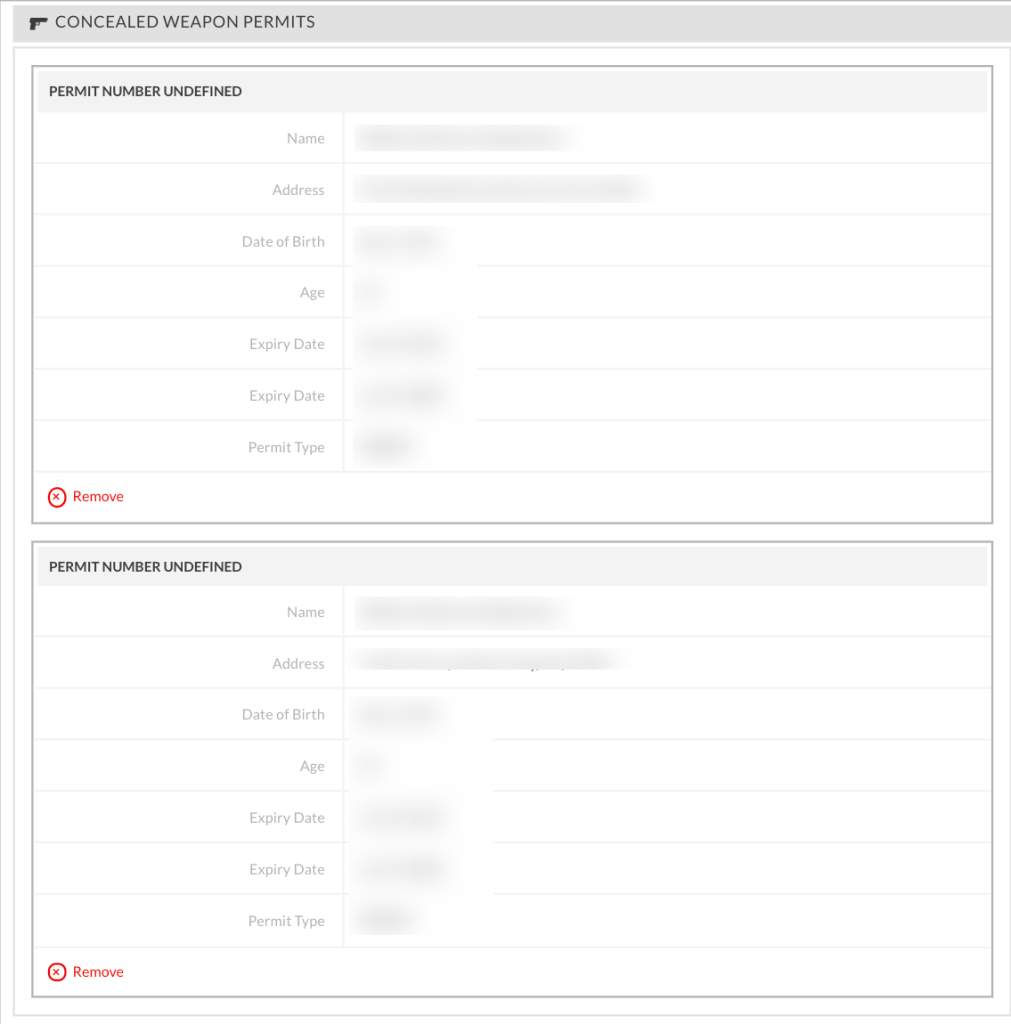 If you encounter any issues while using TruthFinder, do not hesitate to contact their support team.
BeenVerified background search
The other tool we would like to recommend is BeenVerified. It's more than people search. Instead, it's 7 Products in one, with increasing high-confidence data accuracy scores.
People Search
Reverse Phone
Email Lookup
Address Lookup
Username Search
Unclaimed Money
Vehicle Lookup
Additional services would include the dark web scan, neighborhood watch, and sex offender watch.
Disclaimer: You may not use the information provided to make decisions about employment, admission, consumer credit, insurance, tenant screening, or any other purpose that would require FCRA compliance.
To find out whether that person has a gun permit, all you need is a name, phone number, email address, or other identifying information. Enter it into the search box and click SEARCH. The rest is a breeze! Once a report is ready, open it and scroll through the information that you may find helpful.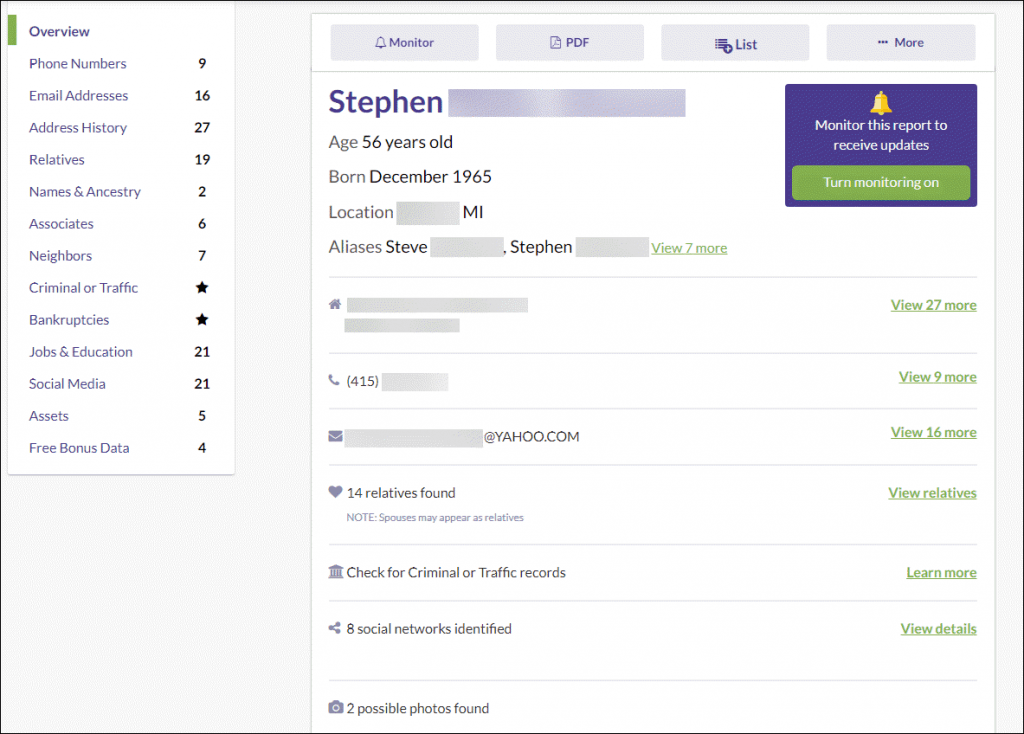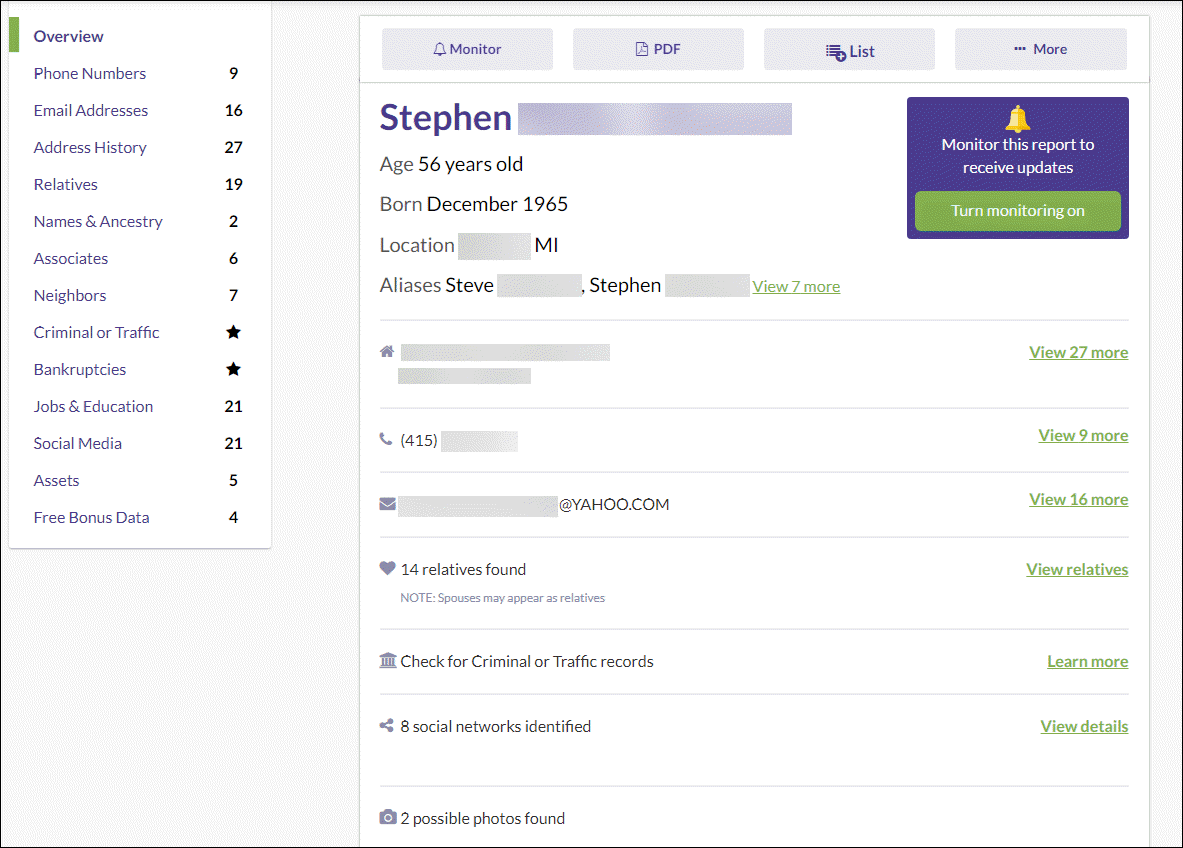 For further assistance, feel free to reach out to their support team.
Final words
Online background checks with TruthFinder or BeenVerified charge you a small fee. But this could be the most hassle-free way to know a person well. You can conduct all the searches on your own, for sure. All you need is some patience and skills.
*All product names, logos, brands, trademarks and registered trademarks are property of their respective owners.