5 Proven Ways to Find out If Someone is Divorced Online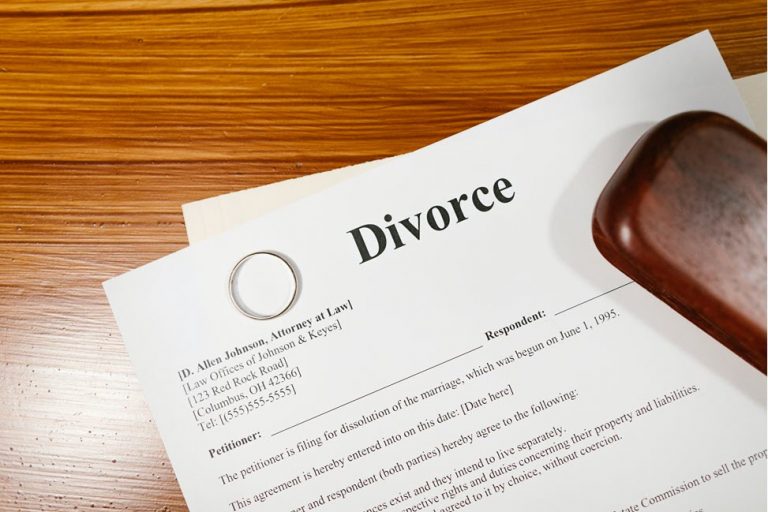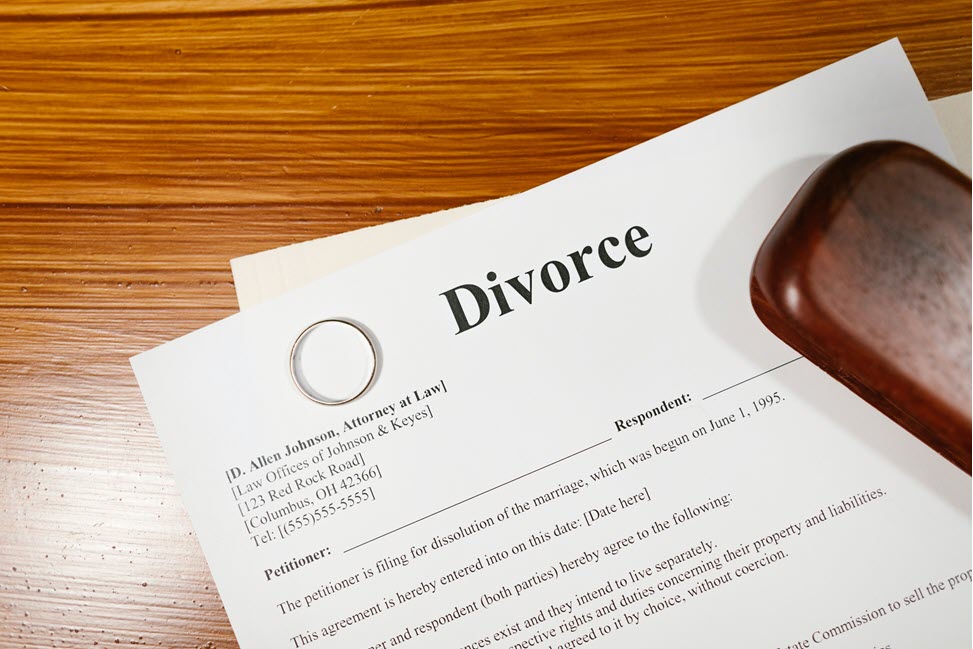 Divorce Record Search
Enter the name to search for divorce records
Wanting to know if you're the third wheel? Thinking you're being catfished because your date seems too good to be true? When in a new relationship, you should be more careful and always trust your instinct. Sometimes it's even necessary to look for solid proof.
To avoid cheaters, you should first look up their relationship history. But instead of grilling them, there're still ways you can find out the truth without anyone knowing.
How to find out if someone is divorced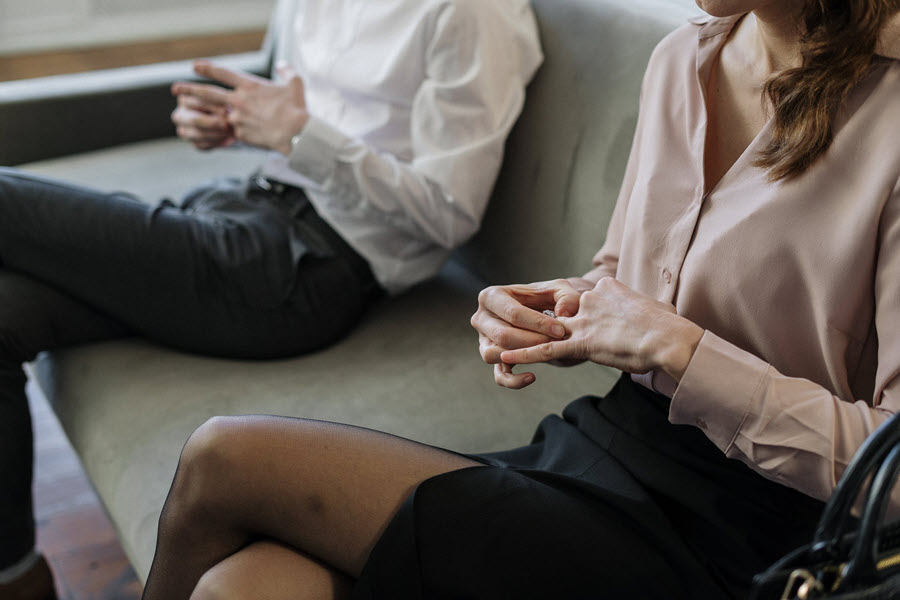 If you're looking for proof to settle your mind, there're something you need to know—when a couple gets divorced, there'll be official documents recording this event. And typically, they come in three kinds:
Divorce certificate
Divorce decree
Divorce record
Generally, divorce certificates and decrees are paper documents issued by a court to both parties. To get a copy of them, you might need a notarized signature. In other words, they aren't so easy to come by online. Divorce records, however, are usually available online and accessible to the public.
See also: How to Catch Someone Cheating Online (Legally & Secretly)
5 best ways to search divorce records online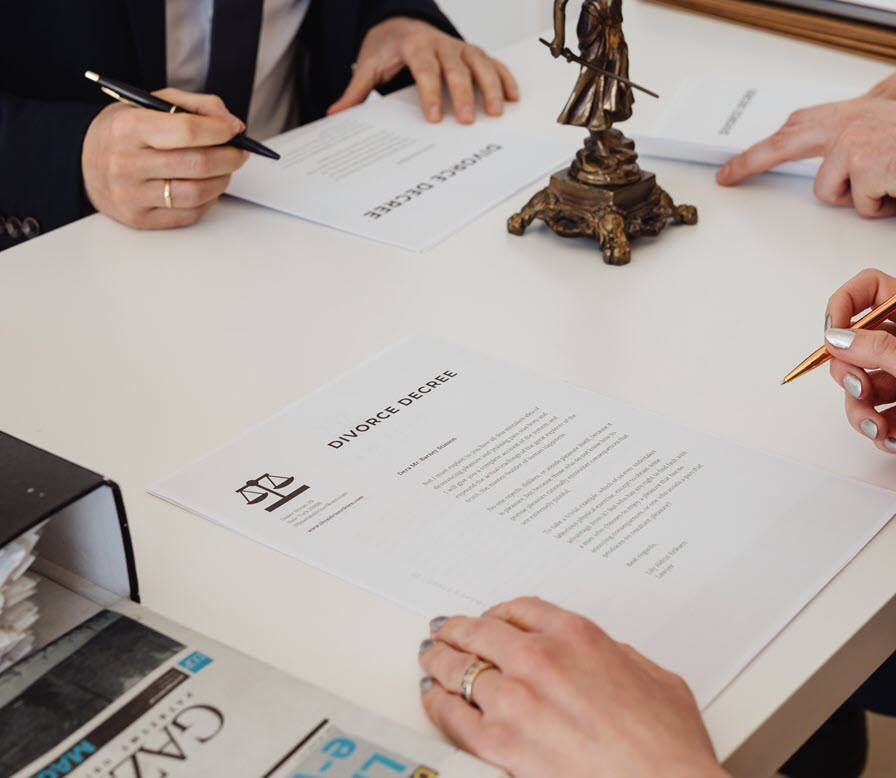 Divorce records are the most detailed documents, and they are more public than divorce certificates and decrees. There're some websites where you can search these records with as little information as that person's real name.
1. TruthFinder
TruthFinder is a perfect tool for your background-check needs. By collecting data from millions of public records, private databases, social network data, TruthFinder makes it possible to find out a person's current relationship status. By searching with the person's name, you may see various types of relationships including marriage records and divorce records.
Go to the TruthFinder search page.
Enter the person's name and click Search.

Wait for TruthFinder to search the database. Once it locates a match, you'll get the up-to-date information of the target person, such as secret phone numbers, 50+ social media profiles, court records and other background info.

2. Social Catfish


Social Catfish is an online dating investigation website, but what it does is more than that. Powered by 200 billion public records, Social Catfish is good at unearthing people's secret past. By searching with a name or a phone number on the website, you'll see a detailed report of someone's court records, family members and even secret dating profiles.
Go to the Social Catfish search page.
Enter the person's name and click Search. (You can also choose to search with phone numbers or images.)

In a few minutes, you can see all the search results of that name. Once you found a match and unlocked the report, you'll see all the available public records and profiles on multiple dating sites.

3. Spokeo

Spokeo is one of the most powerful people search engines you can find, and it's super easy to use. By entering a phone number or a name, you'll get detailed information associated with that person, such as current addresses, court records, criminal records and 120+ online profiles. Most of the data is up to date as Spokeo keeps updating the databases.
Go to the Spokeo search page.
Enter the name or phone number and click SEARCH NOW.

You'll get a report that contains information associated with the name/phone number. The report usually includes the real name, age, address, court orders and more.

You can also download the Spokeo app to search as you go.

4. Search in court websites
You can also look for divorce records on government websites. Some regional courts provide a portal where you can access these files free of charge. If you're feeling lucky, you can try to searching "divorce records" plus your county name in Google.

But note that divorce records lookup require varying levels of identification and fees. Usually you'll find the portal asking for a case number, the full name of each spouse and the divorce date. In a word, free government services might not be so handy if you have limited information.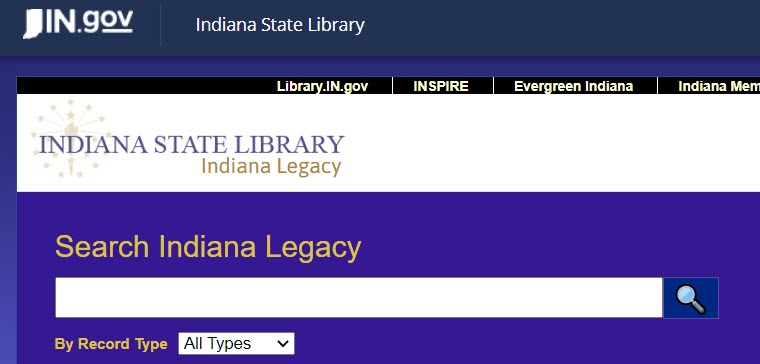 If you don't have the required information at hand, you can continue to the next method.
5. Search in free public record databases
If the target court doesn't offer an online portal, or you don't have enough information to initiate a search, you can take your chances and try other public record databases. And judyrecords is a promising one.
Judyrecords is currently the largest search engine of US court cases, with a huge database containing over five million court records. If a person was involved in a lawsuit, you might be able to find the related records on this website. And the most important thing is, it's completely free.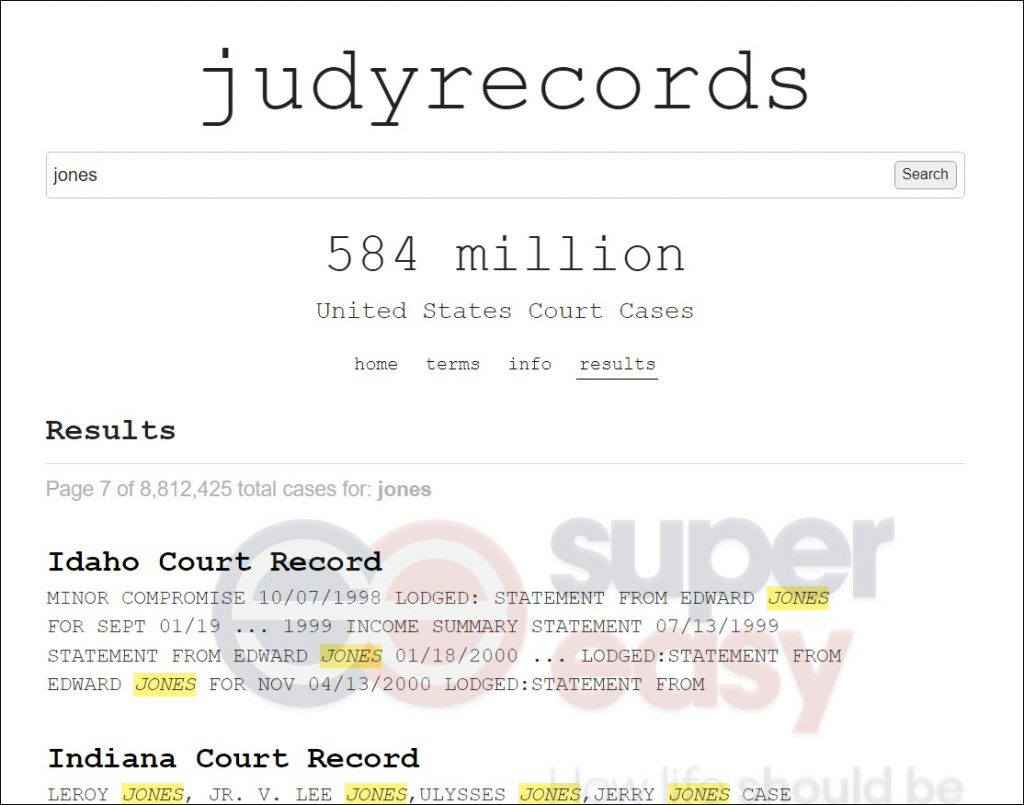 But free databases have their limits, and most of the data are not maintained or outdated. If you believe someone is divorced but you can't find any matches in free public databases, you can up your game and try to search reliable sources like Social Catfish or Spokeo.