5 Quick Ways to Find an Old Friend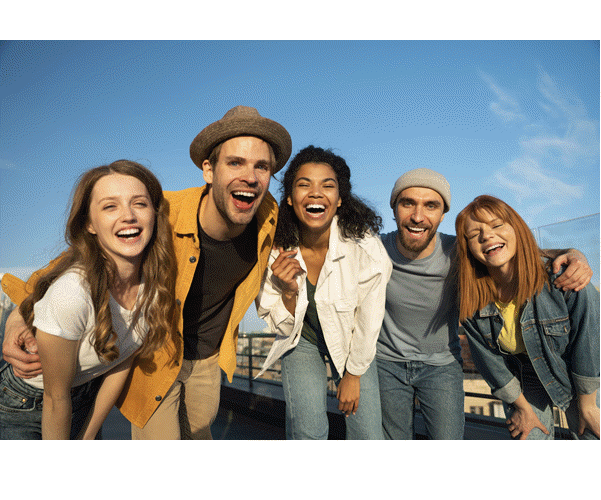 People Finder By Name
Enter your old buddy's name to track them down.
Wondering how to find an old friend?
We all have friends who we have lost touch with along the way as we move on in life. It could be a kind next-door neighbor, a childhood sweetheart, your BFF, a former colleague, and someone else that has crossed paths. At some point in your life, those old fond memories resurface and you're eager to reconnect with them and perhaps learn how they have been all these years.
Lucky for you, with modern-day technology, tracing a long-lost friend is not as difficult as it used to be. Here in this article, I'm going to show you 5 methods for you to search for an old friend. Just read on…
Getting prepared: Compile a list of things you know about them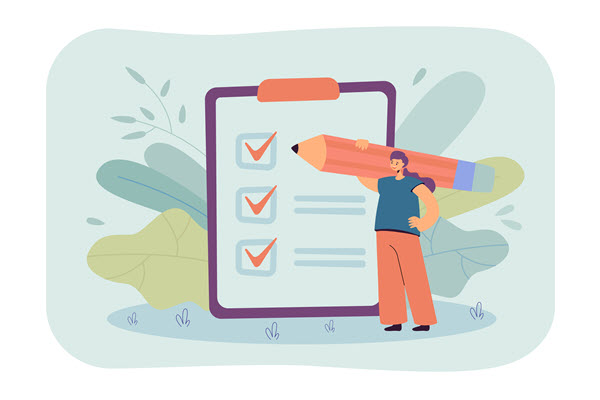 You may have painted the old friend in your mind over the years, but preparation is half the battle – you stand a better chance of tracking them down if you try to brainstorm and jot down things you remember or semi-remember about them. Even the smallest details matter – sometimes it is the most insignificant ones that lead you up to the right person!
Here I make a list of information that may be useful in jogging your memory. However, varying from person to person, some details may not apply:
First and last name, middle, maiden name, married name (Note: middle name, maiden name or married name may prove particularly useful if your friend shares a common name or switched their last name )
Approximate date of birth, age and place of birth.
Names of their family
Mutual connections (This includes known friends, neighbors, coworkers, employers, or any acquaintances whom you have shared in local interest clubs or associations)
Old photos
Schools attended
Previous and current living addresses
Known employment institutions
Criminal charges or convictions
Known employers, and years of employment
If he/she has served in military: unit served in, dates/locations of service, years active.
Once you have all the information in place, now it's time to get your trace started.
People Finder By Name
Enter your old buddy's name to track them down.
Method 1: Dedicated people search sites (Recommended)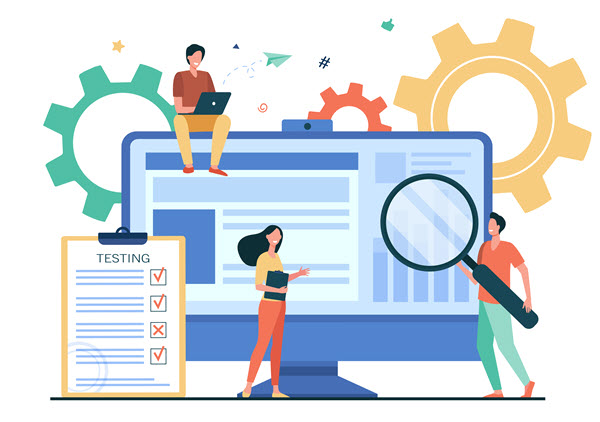 Trying to locate a friend, especially one that you haven't been in touch with for years, is an undeniable challenge. You can do it manually, but it entails a lot of searching, perusing, verifying, and a lot of running around in circles in between. If you don't want to go through all the hoops and loops, you can try a people search tool, a search engine dedicated to people searching.
After a lot of testing, here are three people search engines I recommend:
BeenVerified – our favorite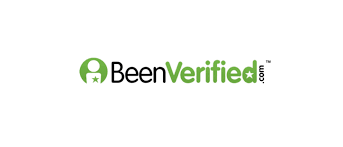 BeenVerified is an all-in-one people search service that has people search, phone search, email lookup, address lookup, property lookup, and vehicle lookup in its repertoire. It allows you to search a person via name, email address, phone number, or address.
A detailed BeenVerified report contains the following information when available for a person:
Personal details
Contact info
Properties owned
Past and current addresses
Social media accounts
Marriage record information (spouse and children)
etc.
Here is how to use BeenVerified to search a person:
Enter the first name and last name of the prospect.

You'll also be prompted to provide the city and state information to refine the search(which speeds up the search). If you're not sure, you can just leave them on.

Wait for BeenVerified to search its billions of real-sourced public records and generate a report.
Note that if you look up a person's name at BeenVerified, you'll be required to provide both first name and last name. If you're not sure about either, and you must use the name lookup, you might have to switch to Spokeo or PeopleFinders.
Spokeo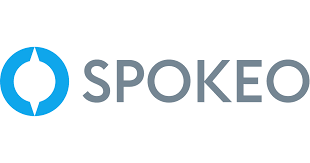 Spokeo is another powerful people search tool that allows you to search by phone, name, address, or email, then deliver to you an easy-to-understand report which contains personal information, social media (120+ social networks, Facebook included), marital status, business record, property records, etc. It's all done in a jiff, and all searches are done confidentially – the people you look up will not have to know.
Go to Spokeo official website.
Choose a way you'd like to search (name, email, phone and address) and SEARCH NOW.

You'll then be prompted to pay a subscription for access to the report. If you are not ready to pay for the monthly or quarterly membership, you can opt for the $0.95 trial to give the service a whirl.


PeopleFinders

Right upon your search, PeopleFinders' report provides you with a preview of basic information such as nicknames (alias), age, home addresses, and relatives so that you'll have a rough idea of whether it is the person you're trying to find before paying for the trial/subscription.
PeopleFinders is a powerful people finder that aims to provide you with fast, accurate, and hassle-free people lookup. Unlike Spokeo, which performs broad search and then refines the results further, Peoplefinders allows you to fill in as much information as you have on hand, such as city, state, and age range, and before you know it, you'll be served the exact contact information you want in one go.
Here is how to use Peoplefinders to trace a person (amongst other relevant information)
Go to PeopleFinders.com.
In the Name tab, fill in the information you have about the individual you'd like to track down and hit Search. The more information you provide, the quicker you may be to trace the information (If you're not sure, just leave it empty).

Immediately, PeopleFinders will dish up a report of present address, past location as well as other information pertinent to the person you search.

Method 2: Mutual contacts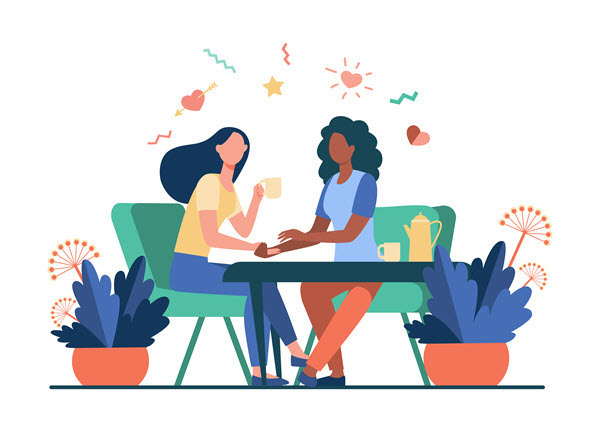 This should be a no-brainer. Look at your list of key information and circle the names of the people with who you can get in touch, then make the contact. Ask them questions about whether they have last seen them, spoken with them, or whether they could give you information such as a home address, telephone number, social media account, or phone number which you can use to contact.
You can start from the most familiar and the closest relations you can reach out to, all the way to the ones you're less connected to, or who could give you less information.
For example, if you can get in touch with a mutual friend, his/her parents, siblings, neighbors or close relations, by all means, just make the connection. Most of the time, they will direct you to the right person or provide clues which point to the result.
You may have to combine this method with the rest of the methods in the post. For example, if you happen to know of a sibling of your long-lost friend but don't know her phone number, you can try a people finder tool to help you acquire the information.
Method 3: Social media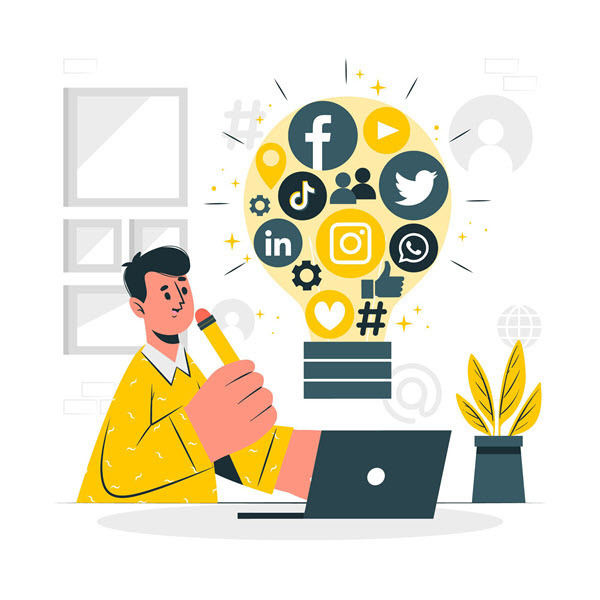 Social media are created to connect people and it does the job beautifully: when you first signed up to social media, you were most likely asked to provide your name, date of birth, school, college, university, or places you worked or were working at the time. So without a doubt, you can use information like this to run searches on these networks.
Social Media Search
Search username on 55+ social networks
Finding old friends by searching name, email address, schools or workplaces on Facebook
Despite being deemed as a platform for "old people", Facebook has a whopping 2 billion users per month, which is one of the largest social networking sites on the earth.
Log into your Facebook account.
On the upper left corner of your screen, type your old bud's name in the search bar and then hit Search.

Facebook will give you matching results. If it's more than one contact, you will have to scroll one by one to see if you can find the one you need.
In the same vein, you can search
your friend's email address,
the names of the schools he/she have once attended,
the companies they have worked for,
your friend's friends/family/relatives
to see if there are any clues. And if there are any groups, join them and chance are you may be put in touch with someone who can help.
If you are someone who's not leaving stones unturned, you can even post on Facebook – this is what Facebook is for!
Similarly, you can run your searches on other social media networks such as Twitter, Instagram, Linkedin, and Tumblr. The steps are more or less the same. One search may not dish up the desired result, so you may have to try one after one, then scroll through the profiles & posts. If it's not the person, rack your brains and try searching with other information until you determine it's the person you're after.
Read more: How to find someone's Facebook
Method 4: Web search engines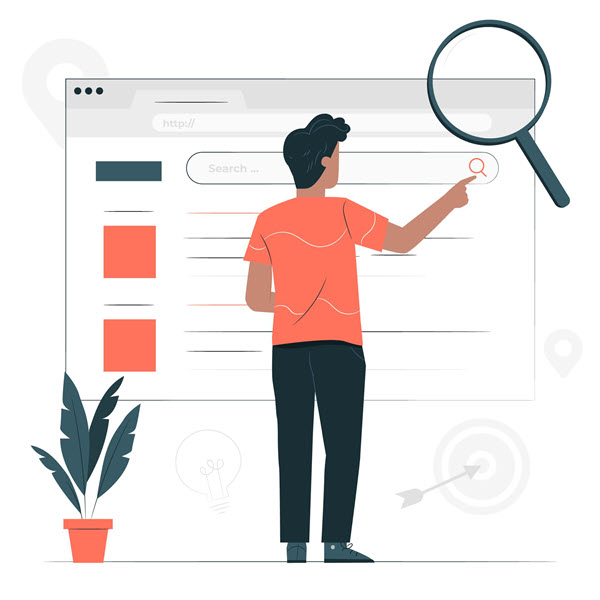 Google needs no introduction. The web search engine giant does not just pull data from hundreds of social media sites but also index billions and billions of queries and information that have been public available. So long as your old companion has an online presence, Google searches may just give you the answer.
Here are a few tips to keep in mind to refine your search for a missing friend.
Wrap the name of the person you're searching in quotation marks (e.g. "Justin Timberlake"). By doing this, you're telling the database to return results that match the exact phrase.
Add a couple more criteria to narrow your search (otherwise you might be presented with a glut of information). Details include email address, schools, spouses, children, occupation (as been mentioned above).
Again, unless your old buddy has risen to prominence, one single search will not yield up the result. So you may have to be patient and inventive with your search.

If you're greeted with "It looks like there aren't many great matches for your search", it means that Google cannot find a result for your search. You could either try other combinations, or it's possible that your friend hasn't left a trail on public platforms, hence you may not be able to track him/her down in this method.
Google reverse image search
Google's reverse image search allows you to search a person by photo. So if you have got hold of a photo of your friend's, you can upload it to see if the same photo appears in other websites or platforms.
Here is how to do it:
Go to Google reverse image search.
Click the camera icon.

You can click to paste the URL of the image or upload the photo from your computer. Once the photo has been uploaded, click Search by image.

See if Google returns to you the same or similar photos. Then click on each link to see if you can trace down the source of the photo.
Method 5: Niche finding networks
In most cases, you will find answers to your search with the above-listed methods. But in case you want to find an old veteran, look for alumni, or just a regular old friend who doesn't seem to have an internet presence, you can try your luck at the following niche-finding networks.
Looking for an alumni?
Alumni directories – Your high school or university may have associations, social media groups, email contact lists or directory books that allow you to contact an alumni. You can reach out to these connections or consult your directory book to see if you can get hold of your schoolmate.
Alumni.net is one of the largest alumni networks across the US. Founded in 1994, the website has categorized the networks into school networks and professional networks, with most of them spawning sub-networks of their own. So it'd be a good place to find your fellow alumni. Some of the biggest networks include Florida State University, Michigan State University, University of California at Berkeley, and North Carolina Agricultural and Technology State University.
Looking for someone who has served in the military?
military.com If you're looking to contact your old military buddy or your friend has been in the military, you can try military.com > Buddy Finder. The service has millions of military records in its database, which may be helpful in your quest for old comrades.
Looking for a long-lost friend?
lostfriends.org is a non-commercial community aimed at helping people find lost connections. If you're looking for someone, you will need to provide information about the person in question, as well as your own personal information, then submit so that the notice will be published sitewide on lostfriends.org.
Conclusion
Thanks to the internet, getting back in touch with old friends is not as challenging as it used to be. For the quickest result, you can use dedicated people search services such as BeenVerified, Spokeo, and PeopleFinders to track down a person and get a report of their other relevant information you might want to catch up on with. Or, if you wish to do the search yourself, you can start with asking mutual contacts, trying social media, performing Google searches as well as using a niche network.
Image credits