How to Find Manufacture Date of a Vehicle by VIN (2023)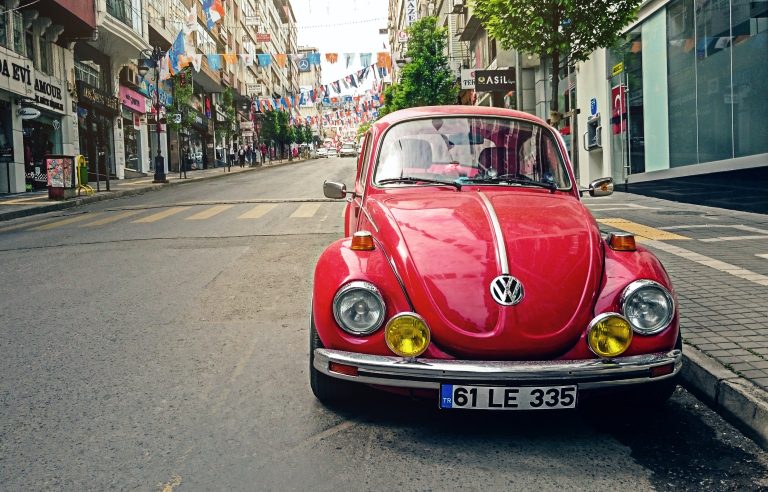 Look up Manufacture Date of a Vehicle
1. Enter a VIN number 2. Click Search Now 3. Get detailed info
When you're buying a car, it's important to make sure that your car dealer doesn't sell you a car that is several years older than stated. Or even worse, a used car in the guise of a new one. But don't worry, even if you don't know much about cars, you can still prevent yourself from being cheated through the VIN number on a car.
In this post, we'll introduce two ways to check the vehicle year by VIN: doing it yourself or using VIN check tools for additional information.
What is a VIN?
The vehicle identification number, or VIN, is a unique code that is stamped on every motor vehicle. It's like fingerprints for cars, and no two VINs are ever the same.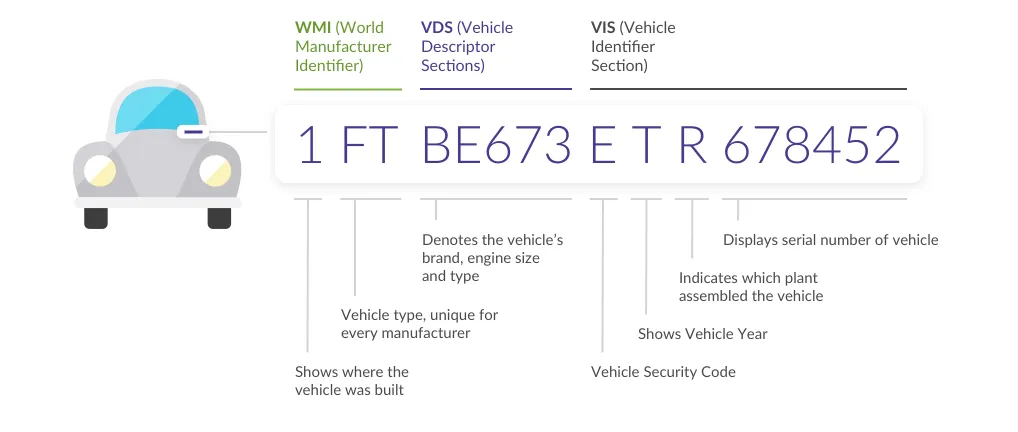 For each of the characters in the sequence, it represents information about a car and its exact specifications such as its history, body type, manufacturing country, build date, and so on. So a car dealer may lie to you about a car's manufacture date, but the VIN code will not.
Look up production year by VIN on your own
The VIN has been a 17 digit number on all vehicles since 1981. With the specific digit in VIN, you can determine which year a car was manufactured. Here are the steps for locating and decoding the VIN of a vehicle:
Locate the VIN number on a car. Different manufacturers may place the VIN number in different places on their vehicles. Here are the most common locations you may find the VIN:
– Interior dash on driver's side
– On the inside of the driver's door
– below the spare tire
– On the front of the engine block
– On the rear wheel well, directly above the tire
Look for the 10th digit. This is the digit that determines the vehicle year.
Find the year that corresponds to the digit. You can refer to the chart below to check for the year of production. But if you don't feel like bothering with this and want to get more information about the car, you can use dedicated VIN lookup tools to decode the VIN in a matter of seconds.
| | | | |
| --- | --- | --- | --- |
| 10th digit | Year | 10th digit | Year |
| A | 1980/2010 | S | 1995/2025 |
| B | 1981/2011 | T | 1996/2026 |
| C | 1982/2012 | V | 1997/2027 |
| D | 1983/2013 | W | 1998/2028 |
| E | 1984/2014 | X | 1999/2029 |
| F | 1985/2015 | Y | 2000/2030 |
| G | 1986/2016 | 1 | 2001/2031 |
| H | 1987/2017 | 2 | 2002/2032 |
| J | 1988/2018 | 3 | 2003/2033 |
| K | 1989/2019 | 4 | 2004/2034 |
| L | 1990/2020 | 5 | 2005/2035 |
| M | 1991/2021 | 6 | 2006/2036 |
| N | 1992/2022 | 7 | 2007/2037 |
| P | 1993/2023 | 8 | 2008/2038 |
| R | 1994/2024 | 9 | 2009/2039 |
Get additional car info with dedicated VIN lookup tools
VIN lookup tools are professional in providing in-depth information about a vehicle, including not only month & year of production, but also owner details, market value, accident history, theft records and so on. All you have to do with these VIN search tools is enter a VIN number into their search boxes, and in this way you can save yourself a lot of time decoding on your own.
If you're not similar with any VIN lookup tool, here are the reliable options we recommend:
Option 1 – BeenVerified
When you want to get info like build date or history about a used vehicle, BeenVerified is a great place to start. As an all-rounded people search engine, BeenVerified also provides dedicated service for VIN number lookup. With billions of records in its database, BeenVerified is able to compile a detailed VIN search report to help you be better informed about a car.
Head to the BeenVerified VIN lookup page.
Enter the number and then click SEARCH.

A VIN lookup report looks like this will be present to you after you set up your account.

Additional tip: BeenVerified's search engine is also capable of running people search, reverse phone lookup and many other useful services to help you learn more about your car dealers.
Option 2 – Bumper
Bumper is one of the best and most reliable vehicle search tools for learning more about a vehicle. With its data sourced from state-level agencies, auto insurance providers and trusted car industry partners, you can expect a comprehensive vehicle report that will provide you with more information about the car you plan to buy.
Go to Bumper Vehicle Search.
Enter the VIN click SEARCH to start searching.

Wait as Bumper scans its database and scours all the available records of the vehicle. A mobile app is also available for you to check the results conveniently on phone.

Option 3: EpicVIN
EpicVIN is a user-friendly vehicle check service that also gives you access to detailed specifications, technical data, historical use, and other info of a vehicle. Furthermore, as it's powered by an official NMVTIS data provider, EpicVIN can provide you with an accurate and complete vehicle report with just a VIN number.
Visit the EPICVIN official website.
Type the VIN number and then click Check VIN.

Later EpicVIN will offer a report with useful data of the vehicle for you.

Wrapping up
Aside from knowing the manufacture date of the car you're intent to purchase, getting more insight into the car will put you in a better position to deal with the car seller. Hopefully, this guide helped you get what you need to know about the vehicle. Feel free to drop a line in the comment area below if you have any questions or suggestions on this topic.
Thanks for reading!