Lookup License Plate | How To Find License Plate Number By VIN – 2023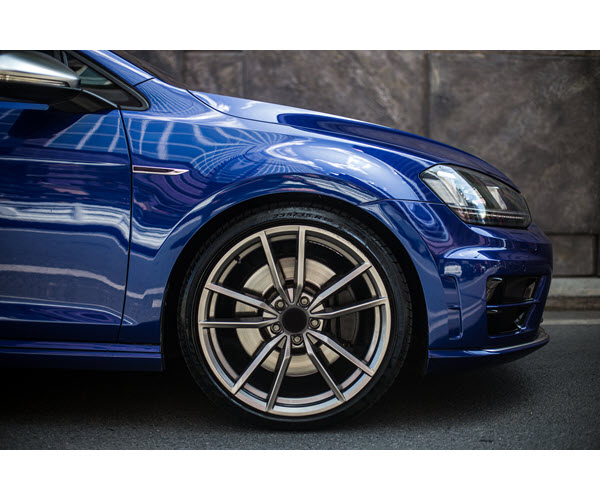 A vehicle can be recognized through its license plate number and VIN (Vehicle Identification Number). These two numbers are essential pieces of information that can be used to gather data found on vehicle documents. Therefore, you are able to find the information you need if you have one of these numbers. For example, you can find the license plate number if you have the VIN.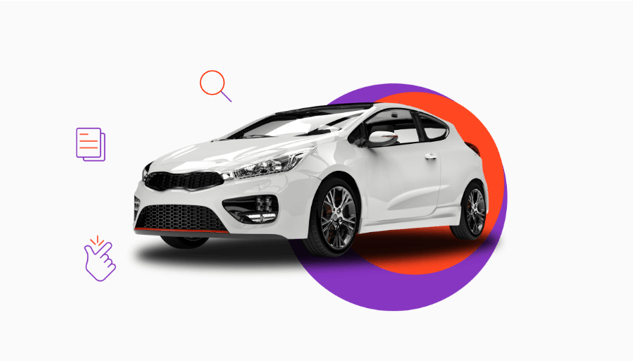 License Plate Owner Finder
[1]Enter VIN number [2] Find License Plate
How to find your license plate number
Find your vehicle registration.
The license plate number is usually on the back of your automobile registration under "Plate Type".
Find your insurance card.
If you've bought car insurance, you can go to the website and search for the insurance card. It contains all of your personal information and car information including your license plate number.
Go to the mechanic store.
If your car has been repaired, find the mechanic store, they usually take records on the car and they may have the records of the car's license plate.
If you can't find your license plate number through these ways, find your VIN number to search for your license plate number.
Step 1: Find your VIN
The VIN number is a vehicle identification number, which is a unique identifier on every car. 17 letters and numbers together make up a VIN number that gives information and locates a specific car so that you can find the license plate attached to the vehicle.
The car's VIN number is usually located on the driver's side dashboard, in the lower-left corner of the dashboard, in front of the steering wheel. You can look through the windshield from outside the car to find the VIN.
In my opinion, the best way to find your VIN is from your vehicle's paperwork, such as the owner's manual, the vehicle's registration, or insurance documents. You should find the VIN number there.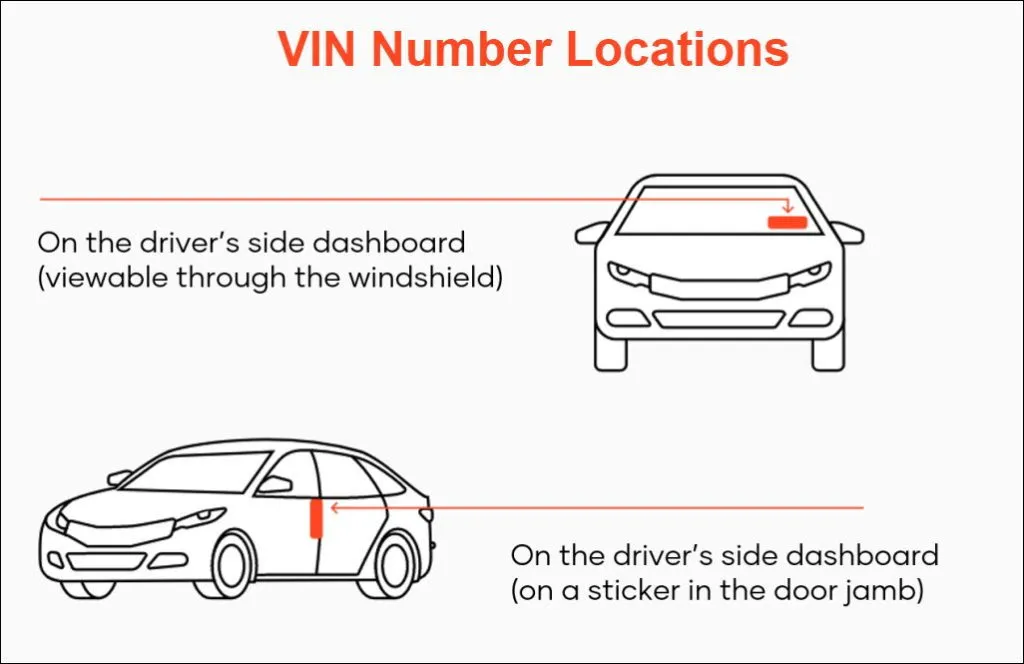 If you don't have access to the vehicle or its documentation, you can try contacting your car insurance company. They should be able to provide you with a digital copy of your insurance, where you can search for the VIN. Alternatively, you can contact the dealership from which you purchased the vehicle. They may have records of your vehicle's VIN.
Step 2: Find the license plate number by VIN
If you are the owner of the vehicle, go to the local DMV is the best way to find the license plate number. However, if the vehicle is not under your name or you want to search anonymously, you'd better move to method 2, use third-party services to search.
Method 1 – Go to local DMV
The Department of Motor Vehicles (DMV) database stores all information related to a vehicle. You can use VIN numbers to search for a specific car and get the license plate number.
We recommend that you try an online search first if your region has an official DMV website. The best result is that you can find the information on the state DMV website; if not, you can find a DMV near you, the opening and closing hours, the things you need to prepare, and find assistance. You may need to explain to the officer why you need to search for the car's license plate; they might ask you several questions, request a valid photo ID, your date of birth, and more.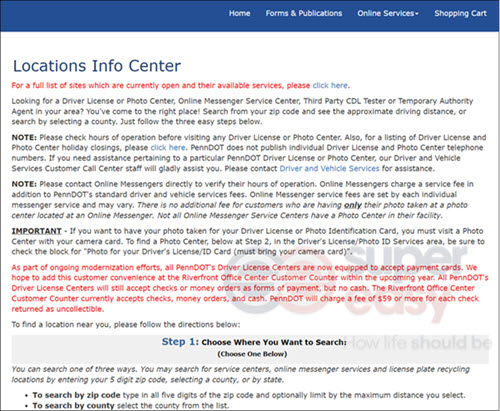 Note that the services and price may vary from State to State, you'd better make a phone call before heading to the DMV. 
You can get an accurate answer from DMV with reasonable grounds, but if you don't want to be "interrogated", you can try other methods below.
Method 2 – Search VIN number on BeenVerified
BeenVerified is one of the best professional people search engines. It allows users to use VIN numbers to search for all related information about the car. Back up by billions of real-sourced data, both from governments and the public, BeenVerified has the ability to offer users detailed reports about things you're looking for. What's more, by running a VIN number lookup, you will not only get important details including the history of a vehicle but also access its powerful name search and phone lookup.
1) Visit the BeenVerified vehicle search page.
2) Enter a VIN number + State to search.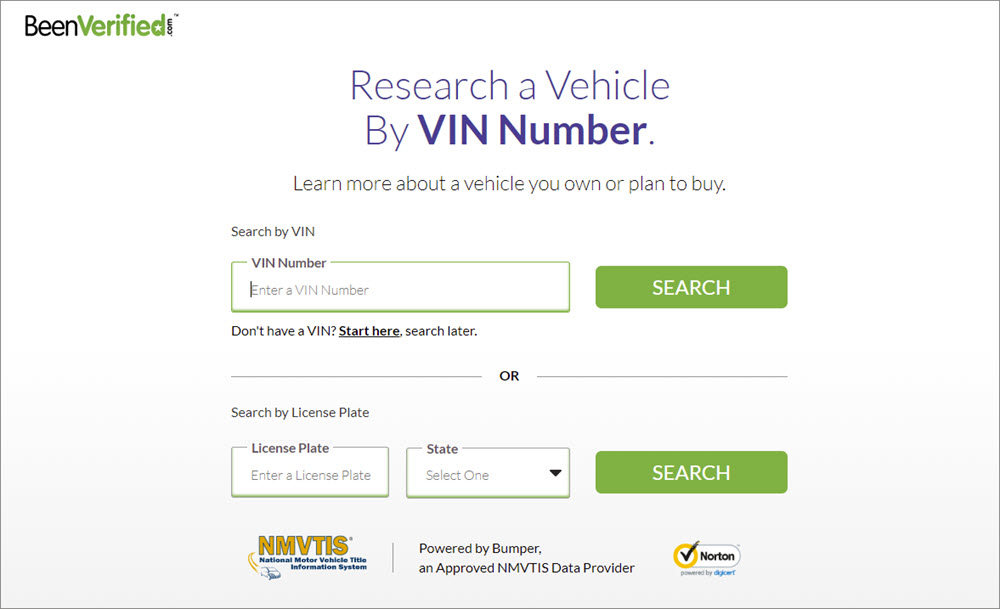 3) You can find the previous owner in the Owner Details. Then you can search for this person on BeenVerified to get more helpful information.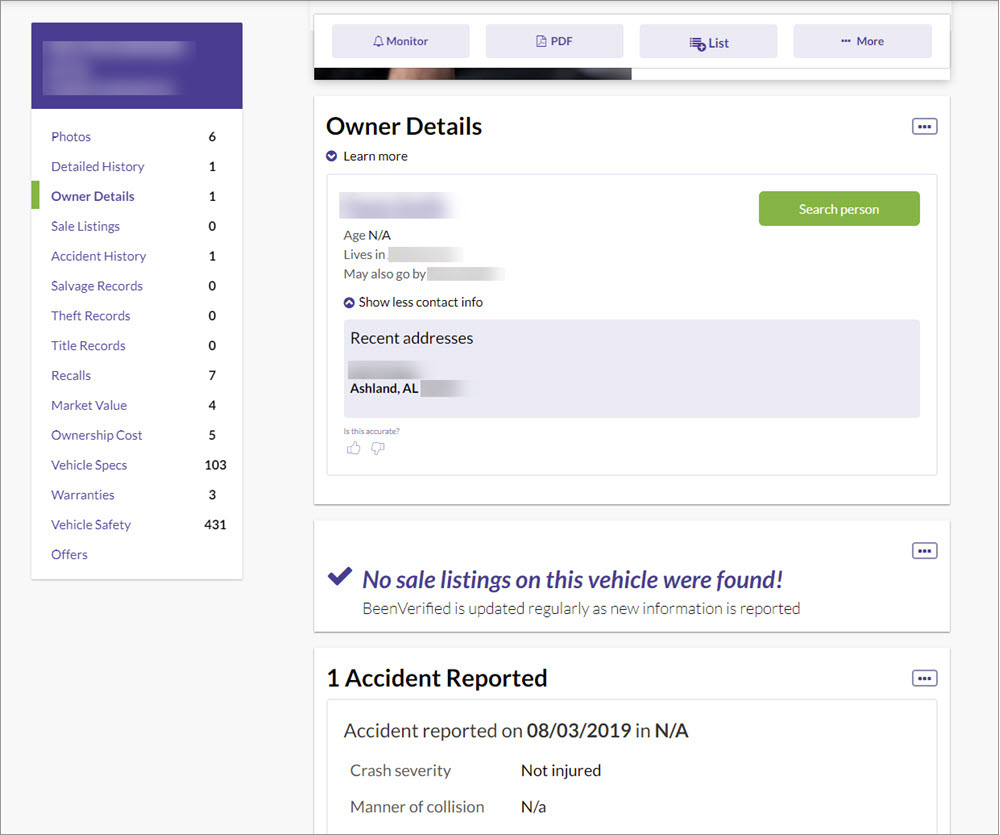 Method 3 – Find the license plate with Bumper
Bumper is one of the best vehicle search websites to help you gather important information about a vehicle. Bumper provides a report containing the vehicle's accident history, salvage, theft records, branded titles, standard equipment, manufacturer recalls, equipment and trim specifications, sale history, market value, ownership costs, and much more details.
1) Go to Bumper.
2) Enter the VIN Number and click SEARCH.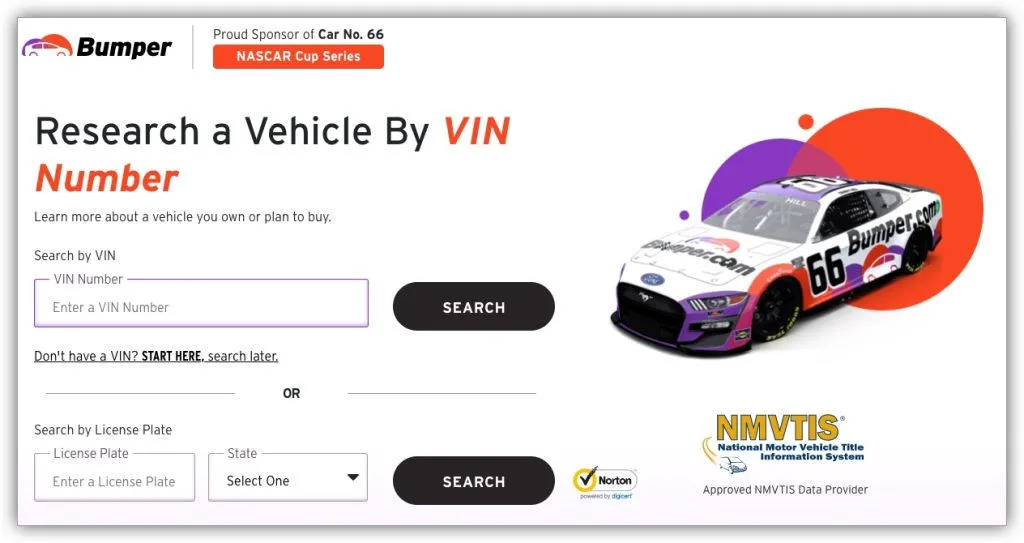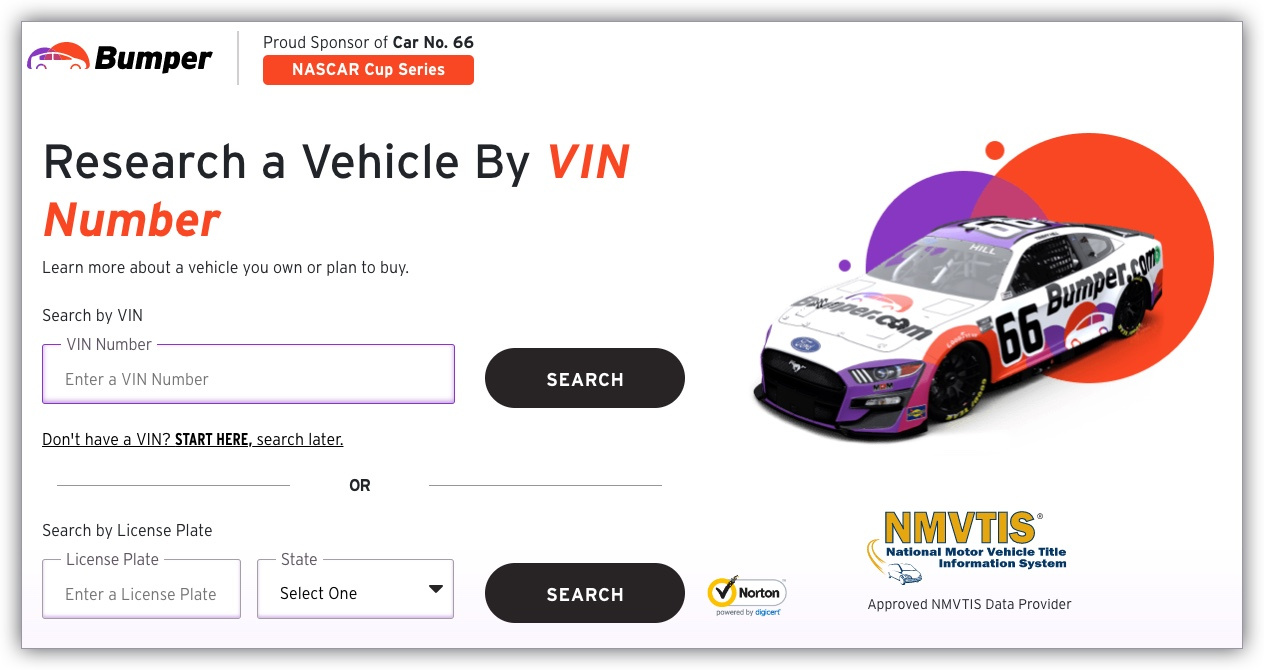 3) Bumper will search on its database and give you a report that contains the information you need.
Final words
Reasons for searching for your license plate number vary, you may lose your license plate number and you're allowed to drive a car without it. You may need to double-check the license plate number before selling a vehicle to others, etc. Well, we hope this content can help you find license plate numbers by VIN. Please leave your message below if you want to share your story with us.
The methods in this article provide you with easy access to public record information, but without a guarantee for accuracy and may include links to websites not listed as a Consumer Reporting Agency (CRA). Information acquired from these bodies is illegal to be used for employment, housing, credit, and other purposes alike, according to laws such as the Fair Credit Reporting Act (FCRA). If you're not sure whether your use of our methods is appropriate, click here for details.