Dating Profile Search | Find Dating Profiles by Phone Number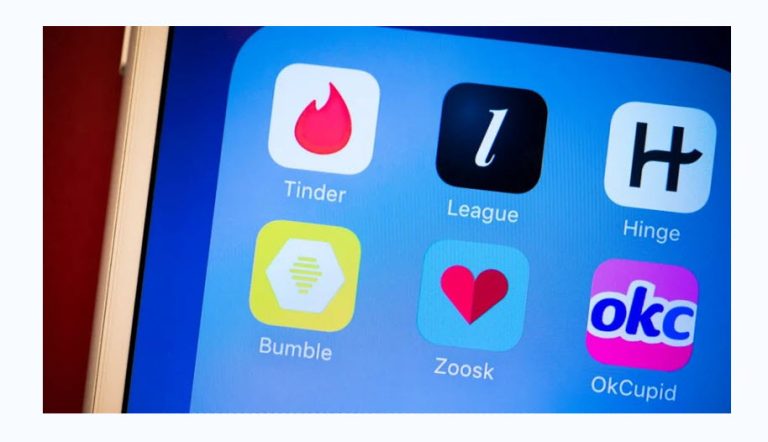 The Internet has become so accessible that anyone with a phone can connect with friends, or start a new relationship with strangers. And a person can have multiple online identities at the same time — which is exactly what you should look out for before venturing into a new relationship.
To avoid scams and cheaters, you should do some research to verify your date. While most of the dating sites flag themselves as private platforms, there're still ways you can find someone's dating profiles easily and quickly.
5 ways to search dating profiles by phone number
Dating profiles are definitely not something to be asked about. So if you want the truth, you have to seek it out yourself. But relax — you certainly don't need a hacker for this job.
Method 1: Search the phone number on Intelius
The quickest and most efficient way to search for someone's dating profiles is to search the phone number on people search engines. They may be able to provide information that you might not find in a Google search.

And Intelius is a powerful people search tool that uses its public resources and online sources to search for social networks and dating platforms. By searching with a phone number, you may find the owner's name, possible photos and profiles on 50+ online platforms (including dating sites).
Step 1: Open the Intelius reverse phone search page.
Step 2: Enter the phone number and click Search.
Step 3: Wait for Intelius to search its sources. Once it locates a match, it'll generate a report that may reveal the available information linked to this phone number. After subscribing for a plan, in the Social profiles section of the report, you can view the possible profiles that person has on social platforms and dating sites.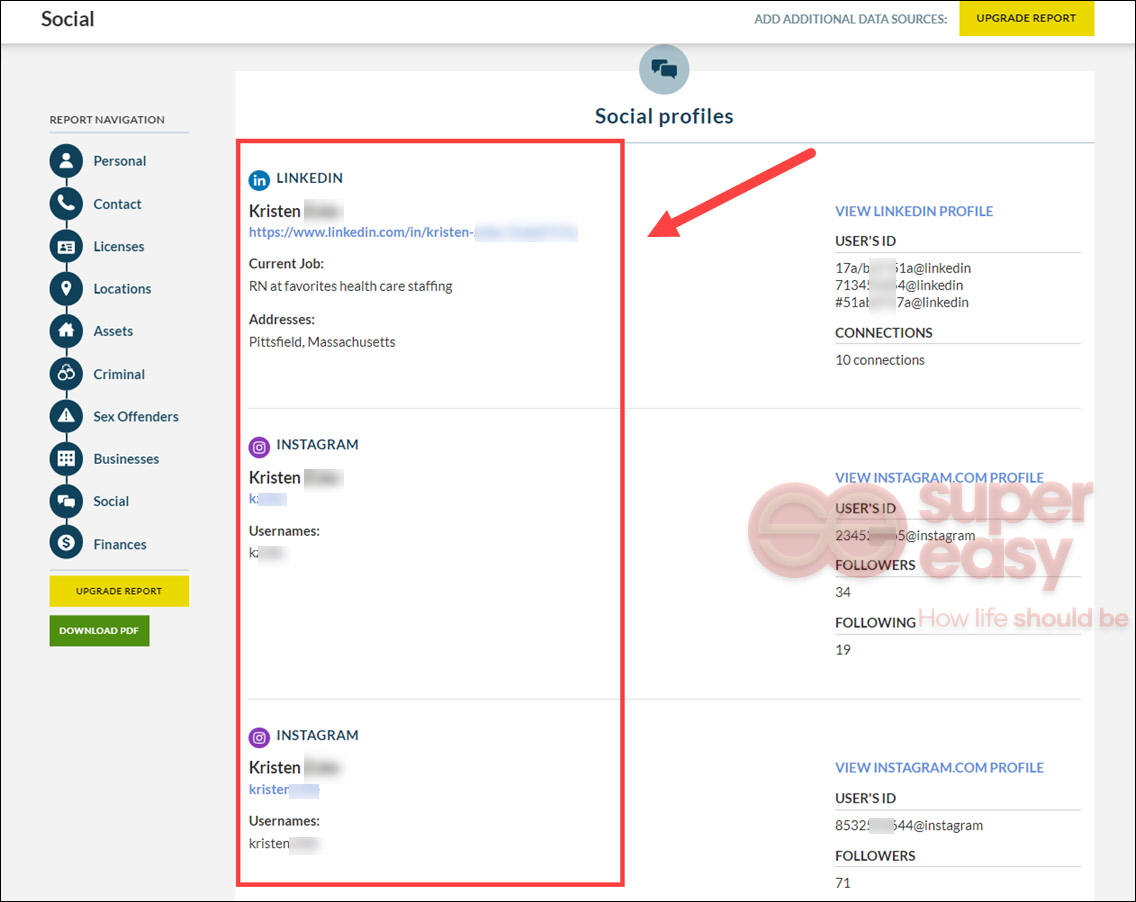 Method 2: Search 50+ online profiles with BeenVerified


When it comes to searching digital footprints, or online identities, people search engines like BeenVerified should be your first choice of tools. With billions of records organized from white page listings, public records and social network information, BeenVerified can help you easily unearth profiles on 50+ social networks.
To search for someone's dating profiles, follow these steps:
Go to the BeenVerified search page.
Enter the phone number of the person and click Search.

In minutes BeenVerified will come up with the report of that number, where you may see the name, secret photos and 50+ social media profiles of that person.

Method 3: Find dating profiles with Social Catfish (Globally)


Social Catfish is an online dating investigation service that gives you access to phone directories and dating sites records. With billions of records scraped from social networks, Social Catfish allows you to search for anyone on multiple dating sites. And by searching with just a phone number, you may find photos and profiles on dozens of dating sites such as Tinder and Match.
Go to the Social Catfish search page.
Enter the phone number and hit Search. (You can also choose to lookup a name, an email or an username.)

In a few minutes, you can see all the matched results for that phone number. Once you unlock the report, you may find photos, social media accounts and profiles on dozens of dating apps.


Method 4: Track digital footprint with Spokeo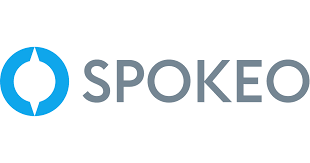 People search engines tend to have different plans and databases. If one doesn't work, just try the next one (of course, only the famous ones).
Starting out aggregating info on social media, Spokeo is another powerful people search tool. If you want to hunt down someone on 120+ social networks, Spokeo is your go-to guy. It providers a handy phone-reverse portal, allowing you to track the number owner on multiple dating platforms.
To check if someone is active on dating sites, first go to the reverse phone lookup page.
Enter the phone number and hit Search. (You can choose other types of search based on the information you have.)

The report will be out in minutes. It may include the name, address and social network profiles associated with the phone number.

Method 5: Join and change your phone number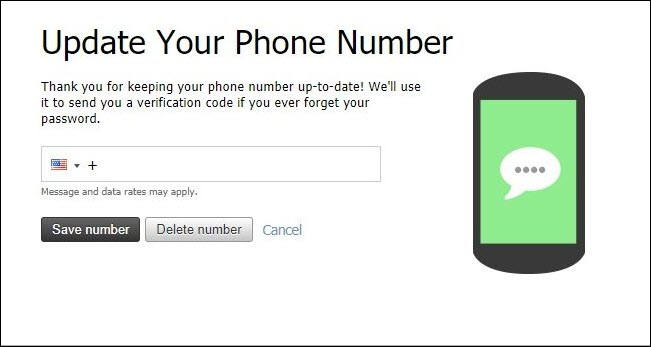 Basically every social network, including large dating sites such as Tinder and Bumble, requires a phone number during registration. The forget my password trick used to work, but now every website has closed this loophole. So you need to up your game and register an account yourself, then try to change your phone number to the target one. If it tells you the number is not available, you hit the jackpot.
How to find dating profiles by email address
The search might get easier if you have an email address.
If you've tried the people search engines above, you might be able to get the email address associated with the phone number. Then you can try registering a new account with that email address. If the dating site tells you it's already taken, you know what it means.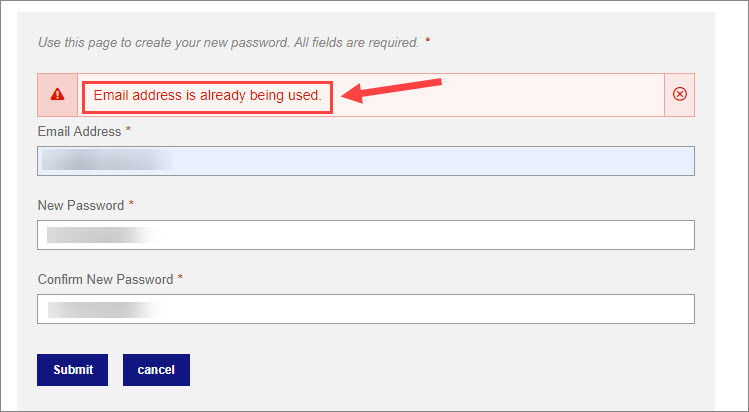 All product names, logos, brands, trademarks and registered trademarks are property of their respective owners.
The methods in this article provide you with easy access to public record information, but without a guarantee for accuracy and may include links to websites not listed as a Consumer Reporting Agency (CRA). Information acquired from these bodies is illegal to be used for employment, housing, credit, and other purposes alike, according to laws such as the Fair Credit Reporting Act (FCRA). If you're not sure whether your use of our methods is appropriate, click here for details.