How to Find Your Biological Father Even If You've Never Seen Him | 2022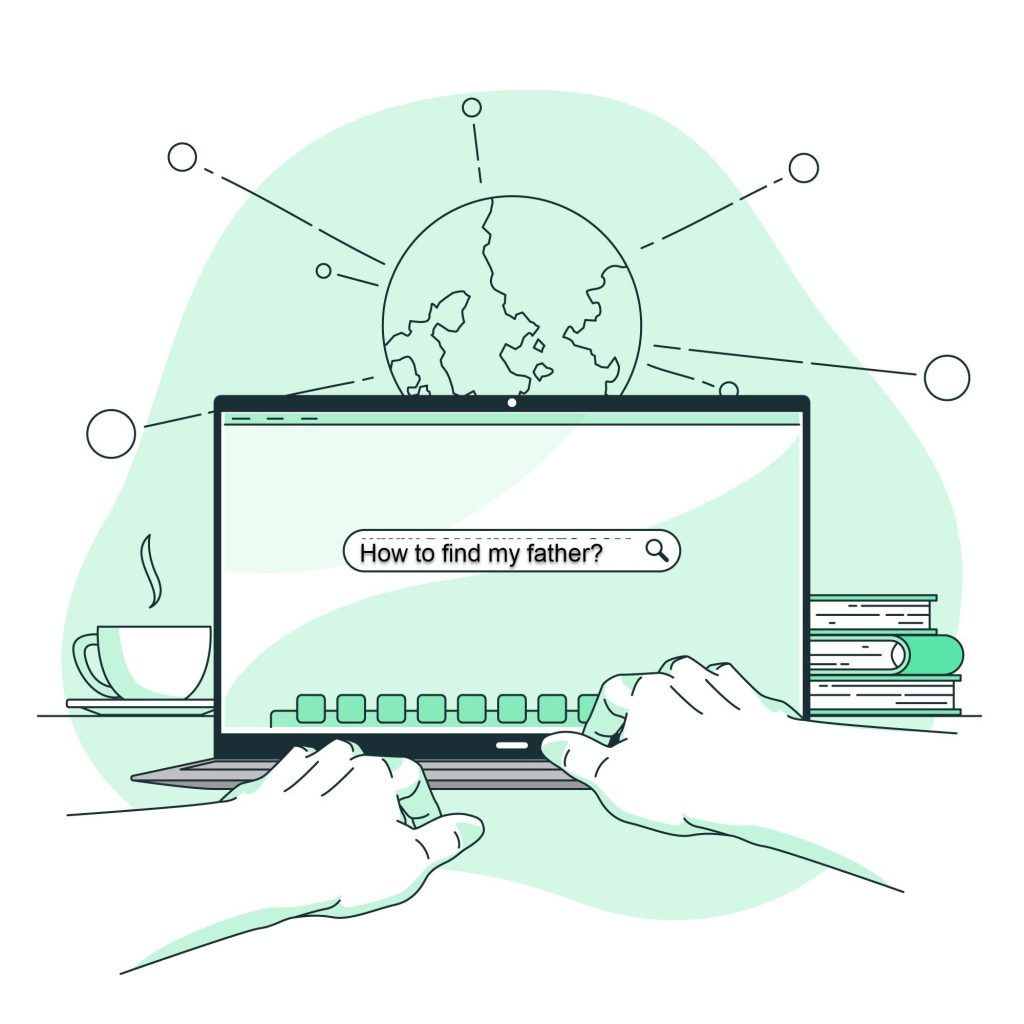 Find Your Father by Name
Enter your dad's name and get tons of useful information about him!
Fathers are important in our family. Some of us grow up with our biological father by our side; others thrive under the care of their adoptive parents or stepdad, or sometimes without a father figure. If you belong to the second camp, at some point of your life, it may strike you that it's time to track down your long-lost father. Luckily, with modern-day tools, it is not so hard at all – even when you haven't spoken to him for months, years, decades, or never met him since birth…
Before starting your search…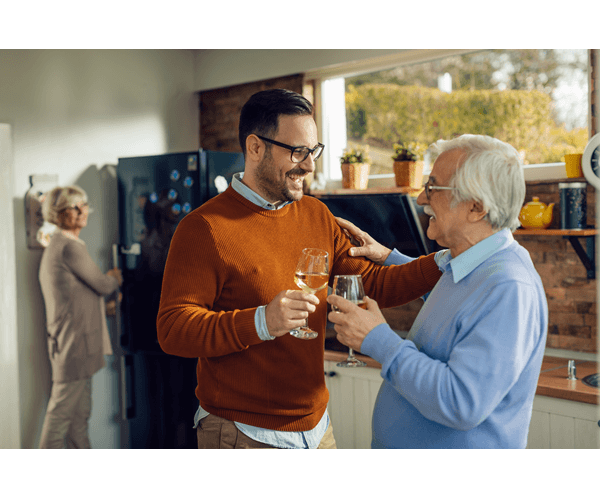 Finding a long-absent family member is a potential emotionally overwhelming process. Added to this, it may lead you to discoveries and truths that you would not expect. So before you embark on this journey, it is important that you get yourself ready- both mentally and emotionally.
Also, ask yourself why you want to find or meet your birth father. Do you have a lingering curiosity in your mind about your origin? Do you want to inquire about important medical information from your biological father's family? Or have you been estranged from your father for so long and now wish to make peace with him? Regardless of your motivations, make sure you keep your head cool and approach with a clear goal.
Since any kind of results could come out during your search, it's best to keep an open mind and set realistic expectations. Don't assume that your father pushes you away or he doesn't want to hear from you. On the contrary, don't automatically take it that he would reciprocate your feelings and wishes. The best way to navigate the situation is to open yourself to the outcomes – positive or negative – and make the best out of it.
Method 1 – Use a people search tool
If you have some personally identifying information(PII) with you, such as your papa's name, phone number, email address, photos, or social media user name, you can put the information into a search to see if it yields something useful.
Remember, it doesn't have to be your father's PII – any acquaintance's information that can provide insights about his whereabouts or current status would help.
To help you determine if the person is really your father, you'll need some minor details, e.g. the schools where your dad attended, eye color (it never changes!), his profession, and so on.
Once you have all the information in place, now it's time to dive in.
1. Name search with TruthFinder

If you know his name, you can search it with TruthFinder, one of the most powerful people search engines in the US. A full TruthFinder report reveals someone's name, contact info, social media profiles, assets, family members, job history, licenses, criminal records, and a ton of other useful information if available.
To run a name search at TruthFinder, you can directly enter the name below:
Alternatively, you can head to TruthFinder's public records search page:
Go to TruthFinder official website, enter the name of the person, then click SEARCH.

Within a few minutes, you will receive an in-depth report about your father (or an associate). From there, you can run a further check with other minor details you might have of him (e.g. eye color from the photo). If it is him, you will be able to learn a summary of his life up until so far.
2. Go through public records by phone number with Intelius

Built around the idea of "Live in the know", Intelius is another popular background check website known for its reverse phone lookup engine. If you've got a hold of your father's phone number (or a relative's), even though it's an old one, you can run it in Intelius, and it will trace its owner and build a robust report about its owner for you.
To run a search at Intelius, just enter the phone number below:
Also, you can navigate to its official website:
Enter the phone number and click SEARCH.

Sit tight and wait a few seconds for Intelius to gather records. If you want to unlock more information about the phone number owner, simply click UPGRADE REPORT.

3. Google

Google is a good friend if you're looking for free information. But if you just randomly search, it may crank out a glut of results – making it hard for you to sort out. Here are a few tips to keep in mind to pinpoint your search:
Use PII to as your main search query.
Enclose your main search keyword with quotations (e.g. "518000000"). In doing so, Google will return to you only results exactly matching your query and in that exact order.
Brainstorm a couple of minor details and add them strategically in your query.
Use site:abc.com to search sitewide.

Once you do find a lead, put the bits of information together and search further until you've gleaned all you want to know.
Bonus Tip: How to acquire information if you're adopted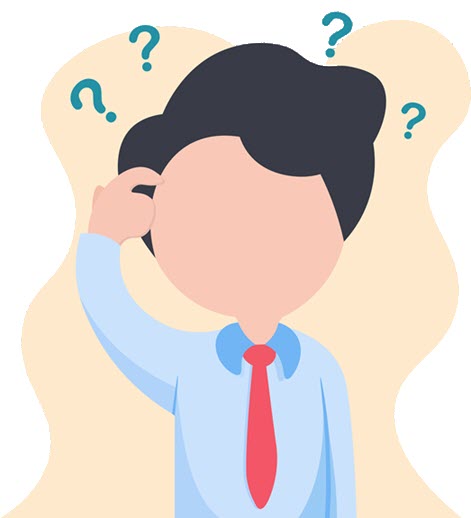 If you're an adoptee, you can try asking your adoptive family to see if they can provide any document from the adoption that may help you learn about your roots.
Another option is to obtain adoption records through childwelfare.gov (under the premise that you've reached 18 years of age or have adoptive parental consent).
Method 2 – Take a DNA test with Family Finder
If you have little to no information about your father or your efforts of search hit a brick wall, consider taking an autosomal DNA test with FamilyTreeDNA's Family Finder. All you have to do is to collect a sample of your cells, send it to FamilyTreeDNA and wait as it updates you with the results. Normally, your data will be compared to others' in its database (1 million and counting) to find relatives from either side of your ancestral lines.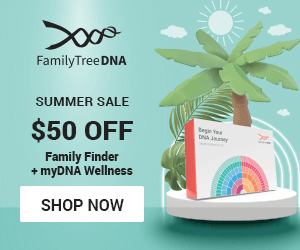 If your father has taken the test, then congratulations – you'll get a direct match. Even if he doesn't, a close relative may have, and Family Finder will constantly update the database as more users join.
Go to FamilyTreeDNA and order a DNA test kit.
Simply swab the inside of your cheeks and mail the sample back.
Within 4-8 weeks, you will be able to access your results online.
---
That's it – 2 methods to help you trace your biological father, even though you may not know his name. Hopefully, it has helped. What's your experiences or stories of finding your biological parent(s)? You're more than welcome to share with us inthe comments, below. Thanks.
Image by Drazen Zigic on Freepik