There are some occasions when you want to contact someone but can't identify their emails. Sometimes you just don't feel like asking the person directly, or you need to track down an old acquaintance you've lost touch with for a while. Don't worry. In this post, we've put together some real hacks you can find someone's email address by name.
4 ways to find an email address by name
Here are 4 simple ways to find an email address by name. To save you the hassle, we listed the methods by efficiency. And you could choose either the free or paid approach according to your needs.
1. Use a people search tool (recommended)
It seems extremely tough to look up someone when all you got is only a name. But in fact, with a people search tool, you can find everything about a person in a few seconds, including their phone numbers, address history, social media profiles, e-mail addresses and more.
Spokeo is one of the most popular people search engines in the market. It collects billions of public records and gives you a thorough report about the person you're looking for, even with limited info provided.
Go to the Spokeo website. Type a name and click Search Now.

You can select a location to narrow down the results. Then locate the correct person according to the age and click See Results.

Click Unlock Profile.

The full report costs $0.95. You can click Continue to process the payment. Once done, you'll enjoy a 7-day trial that offers unlimited searches and premium support.

With Spokeo's people search, you should see all the email addresses related to the name. And if you hope to verify the email and get further results, click the three dots icon next to an email and select Search this email.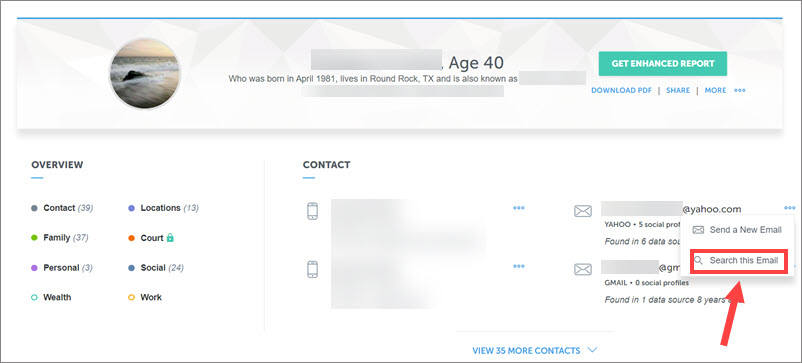 ---
2. Check on social media
If you prefer to do the search on your own, the first place you should look at is the social networks. That's because many people would register an account with their email address and also share their contact info. So if you've connected with a person on social media, do check out their profiles and see if any email address is made public. You're more likely to find an email address on Facebook or LinkedIn.
On LinkedIn, you could choose the person from your connection list and see his/her profile page, then click Contact info for details.
While on Facebook, you should head to the About page of the user and view his/her Contact and basic info.
---
3. Take advantage of the search engine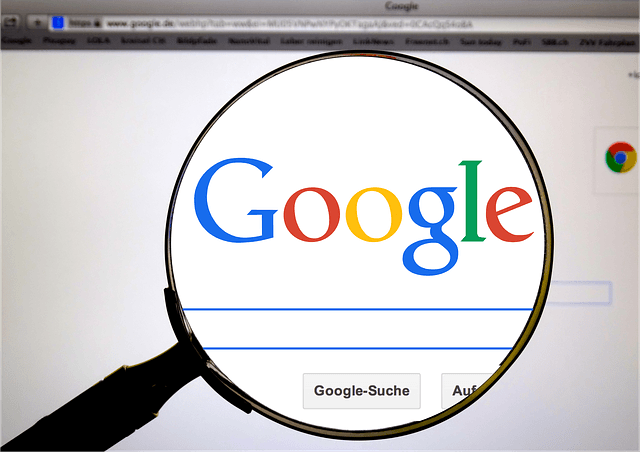 Search engines like Google and Bing are always the best free tools when we're searching for something. Open your browser and type a name in quotation marks like "name", which tells the search engine you're looking for an exact match. Or you can search name + email or contact to see what turns up. You may not get very far in finding their email address, but there can be other useful information like the website of the company they work for, their blogs or extra records which will help you dig deeper.
4. Make a guess and verify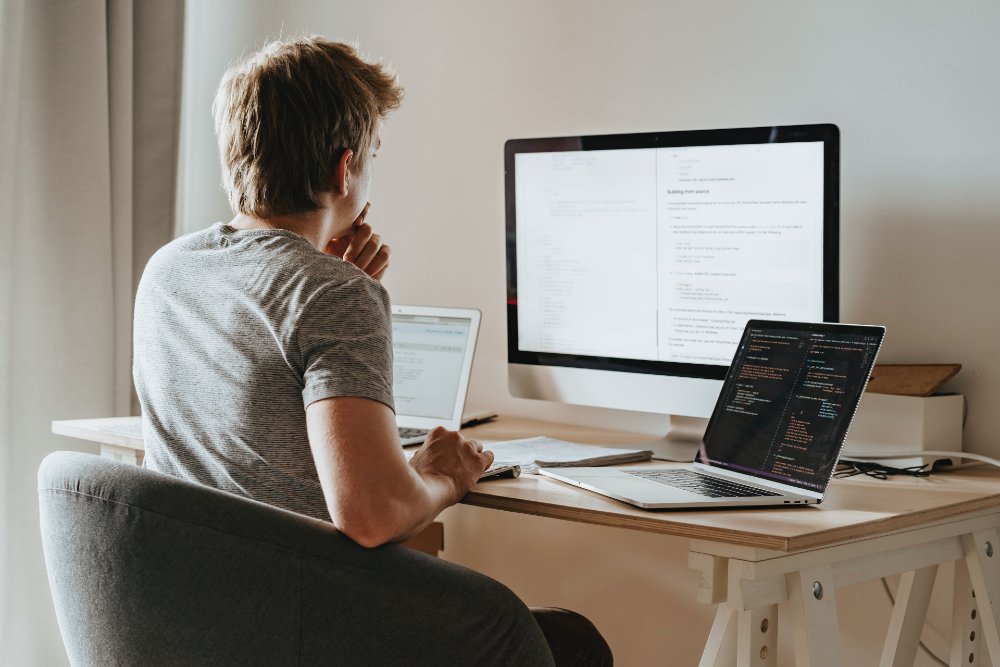 If you already know the name, their organizations and the mail domain, you can make a guess of the person's business email address. You can start with the most common formats like first name last name@company.com (johnsmith@company.com) or first name.last name@company.com (john.smith@company.com), or simply use an email permutator to figure out the possible variations automatically. After completing this step, you should add those emails to Gmail and click each one to see if they're connected to a Google account. If yes, you will see a profile image, and it's more likely to be a working email address.

While this method is a little time-consuming, it doesn't hurt to give it a try. If you also know the email address of someone else at the same company, following the pattern should yield better results.
---
So that's it – 4 ways to find email address by name. If you have further questions or suggestions, please feel free to leave your comment below.