2023 Ultimate Guide About Find Car By VIN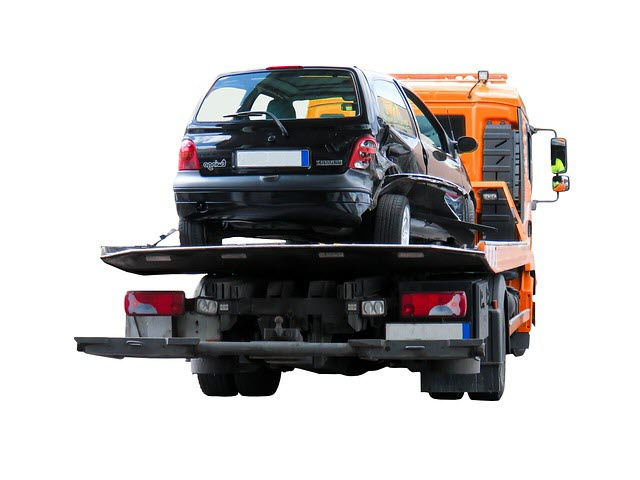 VIN Number Lookup
Enter any VIN number to find its owner & more!
Tracking down a car can be difficult when you don't have the proper information. As long as you have the VIN number, you can easily find your missing car by VIN. A VIN number is a unique code for every vehicle when it's manufactured. With the correct VIN number, you can find useful information about the vehicle, including its last known location. Read on to learn more.
Where to find the VIN number
The VIN can be located in different places on the vehicle, but the VIN number is also located on important files.
On your car insurance card and insurance policy
It's illegal to drive without car insurance, so as a car owner, you can find the VIN number on your insurance card and insurance policy. If you can't find the file, you can contact the insurance company to find your records.
On your vehicle title document
The vehicle title is an important official document that established the owner of a registered vehicle and contains important vehicle identification information, including VIN number.
If you don't know where your car title is, you can get a duplicate car title from your local DMV office. The process may vary by state, you can go to the state's DMV website for detailed information or call them for help.
If none of these could help, try searching VIN number with a license plate number.
License Plate Lookup
Research a Vehicle by License Plate
Now you can use the correct VIN number to find your missing car. There are 3 ways to find a car by VIN and here's how.
Method 1: Run VIN search to find the last known location
There are online websites that offer VIN decoder services. All you need to do is input your VIN number and these sites will search the records and will tell you a range of information.
The report may contain:
Last known location
Vehicle specs
Vehicle history
Accident report, damage report
Market value
…
The report would contain a list of places where the vehicle was registered, titled, and services. Looking for the latest service or registration may give you an idea of where the car is.
What's more, with BeenVerified VIN check, you can not only get vehicle history reports and current information but also can access its people search services which means you may be able to contact people who are related to the vehicle.
Method 2: Find towed vehicle by VIN
Determining whether your vehicle has been towed or stolen should be the first thing to do. Look around the area where your car was last parked, if there's a sign indicating it's a "no parking" area, there should have signs that list the company name of the towing service. Call the service to find out where your car is being held.
Besides calling a towing company, you can call the police and ask them for help. Sometimes it's the police who towed your vehicle. Usually, the Sheriff would notify the last known owner of a sale, either by a public notice or by certified letter.
You can also search for it online. Some states have online websites that let users search whether their vehicle has been stored at police garages or not. Enter the required information and search, then you'll get the result.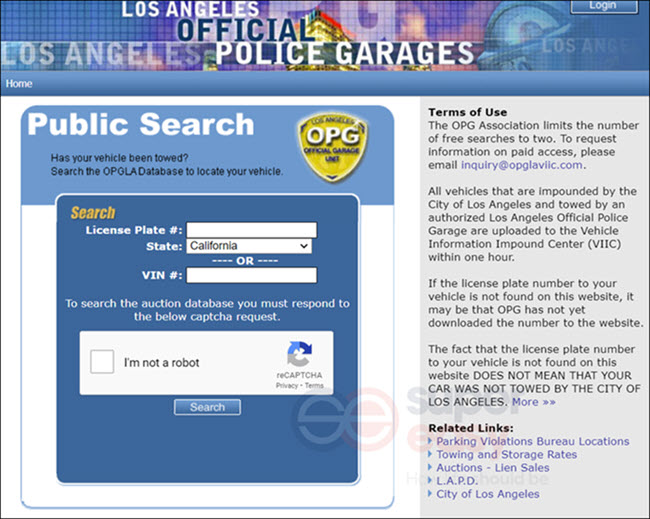 Method 3: Search VIN on NICB for free
If you think the car has been stolen, then searching VIN number on NICB might give the clue. NICB short for National Insurance Crime Bureau is the only organization in the United States dedicated to fighting insurance fraud and crime. NICB's VINCheck is a free service for users to determine if a vehicle has a record of an insurance theft claim or has been reported as a salvage vehicle by participating NICB member insurance companies. If your car has been reported stolen or salvage in the report, you can contact the related insurance company to find out where is the car.
This free service can't provide more information about the vehicle and it has a maximum of 5 searches a day per IP address. So if you couldn't find the information you need, move to the next method.
Method 4: Report to police
If you're pretty sure your car was stolen, you need to report to the police to find the car. Call the police as soon as possible. You need to provide car details to the police and they would take down the information about the vehicle.
Therefore, you need to provide as much identifying information as possible.
The vehicle's color, model, brand
The license plate number and VIN number
Your vehicle title and registration to prove you're the car owner
After that, request a copy of the police report which may be required by your insurer, and wait for the result.
Since car theft increased dramatically in the United States, according to NICB, nearly a quarter million vehicle thefts were reported from January to March of 2022. Other than waiting for police to find the lost car, you can keep an eye on eBay, cars.com, or other online marketplaces. Thieves may sell stolen vehicles online. If you're lucky, you may find your car on the listing, then you can call the police to get your car back.
That's all about how to find car by VIN number. Hope this post would help. If you have any ideas or suggestions, you're welcome to share on the comment section.