3 Ways to Find a Veteran by Name in 2023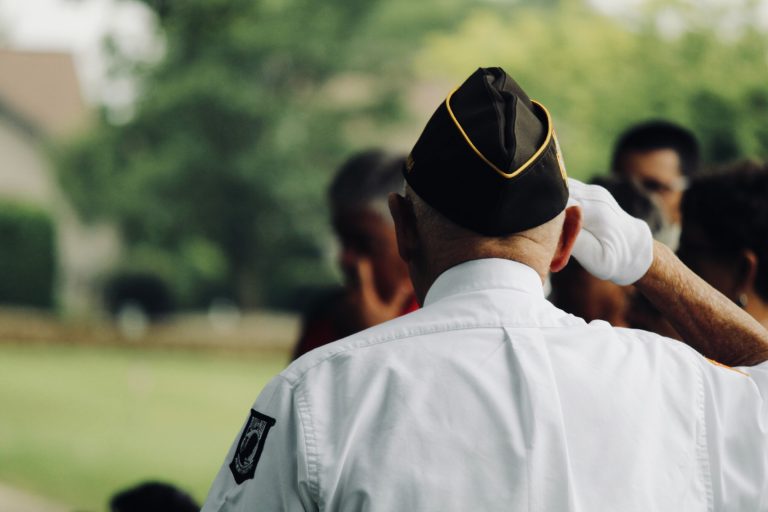 Veteran Lookup
Look up contact info, photos & more!
Trying to reconnect with your military buddies from years or even decades ago? Need to verify if your online date has really been (or is now) a service member as claimed? Looking for close family members or friends whom you can no longer get in contact with after they joined the army? This post will show you how to find a veteran by name.
Use military locator services
The U.S. Department of Veteran Affairs (VA) may be able to help you locate a veteran. As required by law, VA cannot disclose personal information without the person's consent. But, if there's a current address on record based on the identifying information you provide, VA is able to forward a message on your behalf. It'll be up to the veteran to decide if he or she wants to reply or not.
You can contact VA and try to send a message to the veteran you're looking for. Not only the name but other identifying information would be helpful for VA to find the correct person, so make sure you provide all the accurate information you have.
If the veteran served in the Air Force, the Marine Corps, or the Navy, you can call or write a letter to submit your request. As for now, the U.S. Army and the U.S. Coast Guard no longer provide military locator services.
Air Force
Marine Corps
Navy
Location/Mailing Address

HQ AFPC/DPDXIDL
550 C St West Ste 50
Randolph AFB, TX 78150-4752
HEADQUARTERS US MARINE CORPS
PERSONNEL MANAGEMENT SUPPORT BRANCH (MMSB-17)
2008 Elliot Road
Quantico, VA 22134-5030
Navy World Wide Locator
BUPERS-07 Customer Service Center
5720 Integrity Drive
Millington, TN 38055-3120
Telephone
210-565-2660
703-784-3941 / 3942 / 3943
901-874-3388
Website
Air Force Worldwide Locator
Marines FAQ
Navy FAQ
Request the military records
If you're the next of kin of the veteran you're looking for, then you're eligible to request the DD Form 214 (Report of Separation) of the veteran. This report contains information such as the date and place of release from active duty, and the home address after separation, which may help you get in touch with the person you're looking for.
To request the DD Form 214, you need to provide the veteran's full name, service number, SSN, the branch of service, dates of service, and date and place of birth.
You can also mail or fax an SF 180 form to request the military records, which also asks for basic information to locate the personnel. If you're unable to access enough information, you may consider contacting your state or county Veterans agency for assistance.
Use a professional people search tool
Without information like SSN, service number, or date of birth, it's almost impossible to find a veteran with the methods above. If that's the case for you, we recommend trying professional people search engines to locate the veteran you're looking for. People search engines have access to public records and will help you find one's contacts easily.
BeenVerified
BeenVerified is the absolute all-rounder and our favorite. It's one of the most popular and powerful people search websites that allows you to find someone's contact info with just a name. We do recommend providing more information so BeenVerified can locate the right person from billions of data quicker.
Go to BeenVerified and search for the veteran by the name. If you know the approximate age or location, that could help a lot!

Wait for a few seconds while BeenVerified pulls the data and generates a comprehensive report for you. It may include the person's latest address, phone number, email address, and other available information.
BeenVerified is a subscription-based service, so you need to set up your account to access the report. The good news is they're currently offering a limited-time 7-day trial for only $1.
Spokeo
Spokeo is another powerful people search website that's been around for years. With Spokeo, you can get aggregated up-to-date data from its huge database at an affordable price.
Go to Spokeo official page and search for the veteran by name.

Spokeo will search in its database and find the relevant information for you. Once it generates a report, you'll need to pay a one-time fee of $0.95 to view the contact info and current address, as well as other information.

If you wish to run multiple searches, you can try their 7-day membership trial. Just remember to cancel the service to avoid recurring payments if you don't want to keep the service.
Summary
The best chance to find a veteran by name is to use the military locator services or the people search tools. Requesting for military records takes some effort and it's basically only for the next of kins. You can also try to search in Facebook veteran groups or large veteran service organizations which may also give you some luck.
Credits:
Photo by sydney Rae on Unsplash