How to Track a Stolen Car by the VIN Number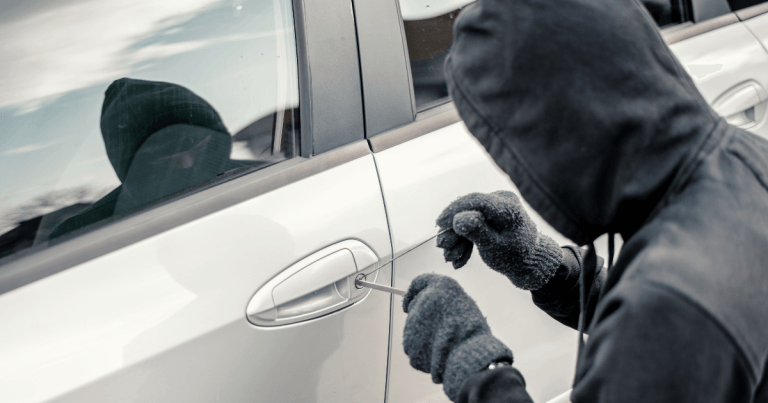 Stolen Car Search
Enter VIN to search for the stolen car
Don't have the VIN? Try searching for the license plate.
Believe it or not, there were nearly 1 million stolen vehicle reports last year. The issue is so common that it could happen to the most cautious person. If you're unfortunately going through all of this, you're not alone. Here we'll share some immediate methods to find a stolen car without a tracker.
Sometimes your car's gone because it's towed. Contact local towing companies to check if that's the case. If not, follow the instructions below to search for the stolen car.
Why do you need a VIN to find the stolen car?
VIN is a unique 17-digit identifier of your vehicle printed in places like the front of the engine block and driver-side doorpost. When your car is not around, you might find it from the following paperwork:
Registration card
Owner's manual
Service reports
Insurance contract (check your email inbox)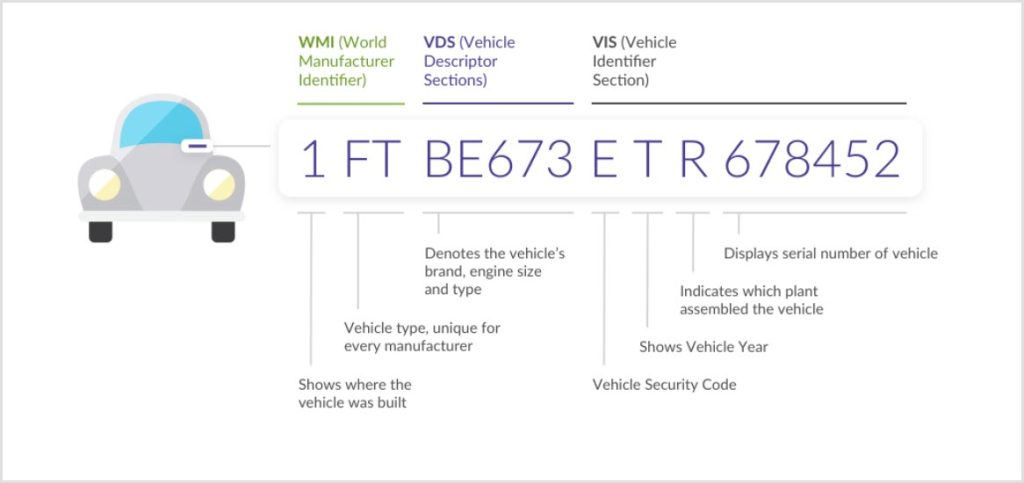 You'll need the VIN for identification in many scenarios during the recovering procedure. Besides, if the stolen car makes its way to the market, there'll be traces online connected to the VIN. So you can track the stolen car by its VIN. With proper tools, it will give you a better chance to find the stolen vehicle.
1. Report the stolen car to the police
If your car's stolen, you should call your local police department and file a stolen vehicle report as soon as possible. You might need to provide these details:
VIN & license plate
Make, model, and color of the vehicle
Last-seen location
They have the expertise and resources to find stolen cars and will update you when they know more information. And make sure you get a copy of the police report and the case number because you will need them for an insurance claim. After that, just wait for the police to do their job.
2. Run a VIN check to find the stolen car
If you don't want to sit and wait after filing the stolen car report, you can run a VIN check to search for any information related to the VIN online. There are many platforms offering the service. Among them, we selected three of the best that provide information worth its costs.
BeenVerified
BeenVerified is a strong all-around people search engine. It allows you to acquire immediate information about a vehicle by running a quick lookup by VIN or license plate number, revealing recent sale listings, title records, theft & accident records, and more, to help you find the stolen car.
Go to the BeenVerified vehicle search page.
Enter the VIN or license plate number, and click SEARCH.

Wait for BeenVerified to search in its database. Once done, it'll generate a report including everything it can find related to the VIN. And you can turn on Monitor This Report to receive any updates immediately.

With a VIN search subscription, you can access BeenVerified's other search services like phone number, email address, and address lookup. Don't miss out on its 7-day $1 trial.
Bumper
Bumper is another professional vehicle search engine. As an Approved NMVTIS (National Motor Vehicle Title Information System) Data Provider, it can provide you with authentic and recent information about the stolen vehicle, like recent title records, accidents, and sale listings. All you need is a VIN.
Go to Bumper.
Enter the VIN or license plate number, and click SEARCH.

Wait for Bumper to scour through its database and then generate a report containing all the available records associated with the VIN. Also, it's now offering a 7-day trial for only $1, allowing you to run unlimited vehicle searches.

EpicVIN
EpicVIN is also a reliable and trustworthy data provider supported by NMVTIS. The platform allows you to buy single reports, instead of ordering a subscription. Its report will include recent title records, sale listings, and accident records, all of which can help you find the stolen car.
Go to the EpicVIN search page.
Enter the VIN and click Check VIN.

Wait as EpicVIN finds the information related to the VIN. Then you'll receive a report containing everything you need to know about the searched VIN, including but way beyond recent sale listings.

3. Search the license plate
If you currently don't have access to the VIN, no worries. Because you can still find the information about a stolen car by searching its license plate. In fact, the license plate number of a car is linked to its VIN, which means it can also reveal information you need to know like recent sale listings, theft history, salvage and accident records, and more.
License Plate Lookup
Enter license plate to search for the stolen vehicle
4. Check the parking violation database
Another way to find the stolen car is to check its parking violation reports. Sometimes the stolen car might be incorrectly parked somewhere and fined. Then you might find the tickets in the parking violation database online.

Go to your city's Pay Parking Tickets page and enter your license plate. If there is a hit, contact the police to get the exact spot where the car was ticketed. Don't go there by yourself, just let the police do the search.
---
Hopefully, this post can help you as you find the stolen car. Once the vehicle is recovered, notify the police and make sure the matter is resolved with your insurance company. We hope you don't go through things like car theft ever.