How to Find Someone's Gmail Address (2022)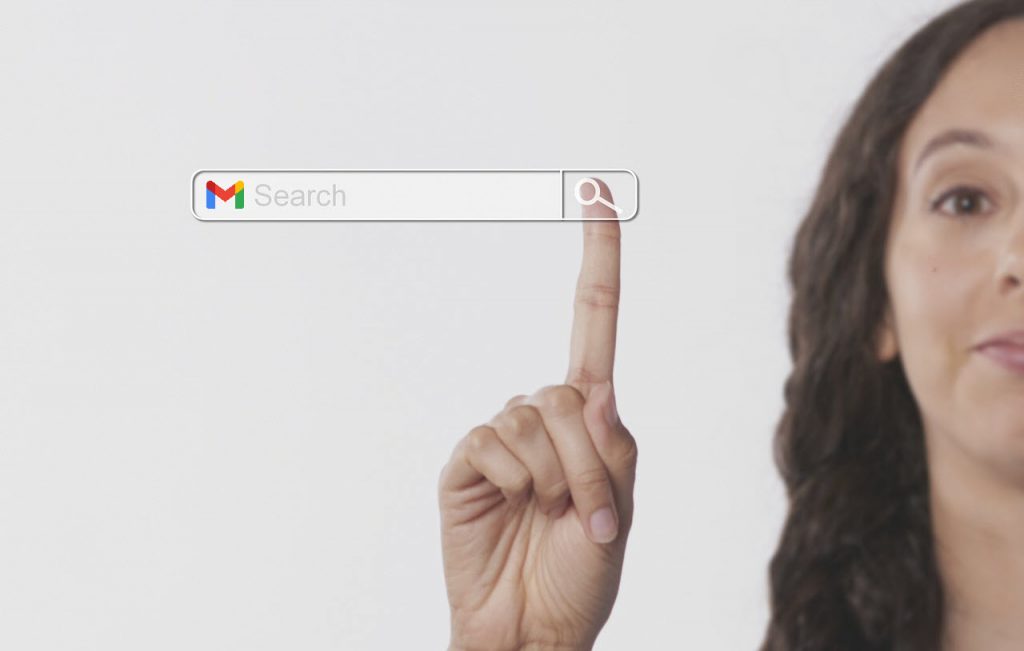 Gmail Account Lookup
Type a name to search for email addresses under the name.
Trying to find someone's Gmail address? Maybe you accidentally deleted your email messages and you're trying to contact the person again, or maybe you want to reach out to a new client.
Whatever the reason is, there are always ways to help you get the Gmail address you need. This post will walk you through how to find someone on Gmail using some other information you know about them.
1. Ask for it
Let's start with the easiest option. If you're trying to find the Gmail address of someone you know in real life, try contacting the person via text, phone calls, or social media; start a nice conversation with them and explain why you need their Gmail address.
If somehow you've drifted apart and lost contacts, try finding mutual associates to see if they can help with it.
2. Check your existing emails
If you've contacted the person whose address you're looking for before, chances are, you still have emails from them in your Gmail Inbox.

Just go to your Gmail inbox, enter the person's name into the search bar, and press Enter to see if you can find your previous messages.
3. Search Gmail addresses with BeenVerified
The easiest way to search for Gmail addresses is with a dedicated email lookup service like BeenVerified.
BeenVerified is a professional people search tool that is designed specifically to search for information associated with individuals, e.g., names, ages, email addresses, addresses, social media profiles, and more.
Just type a name into the box below and hit Search Now to see if this can bring up the Gmail address you need. BeenVerified will search billions of data points to potentially find information associated with the owner.
After the searches end, check for the Email Address section in the report to see if the Gmail address you need is listed there!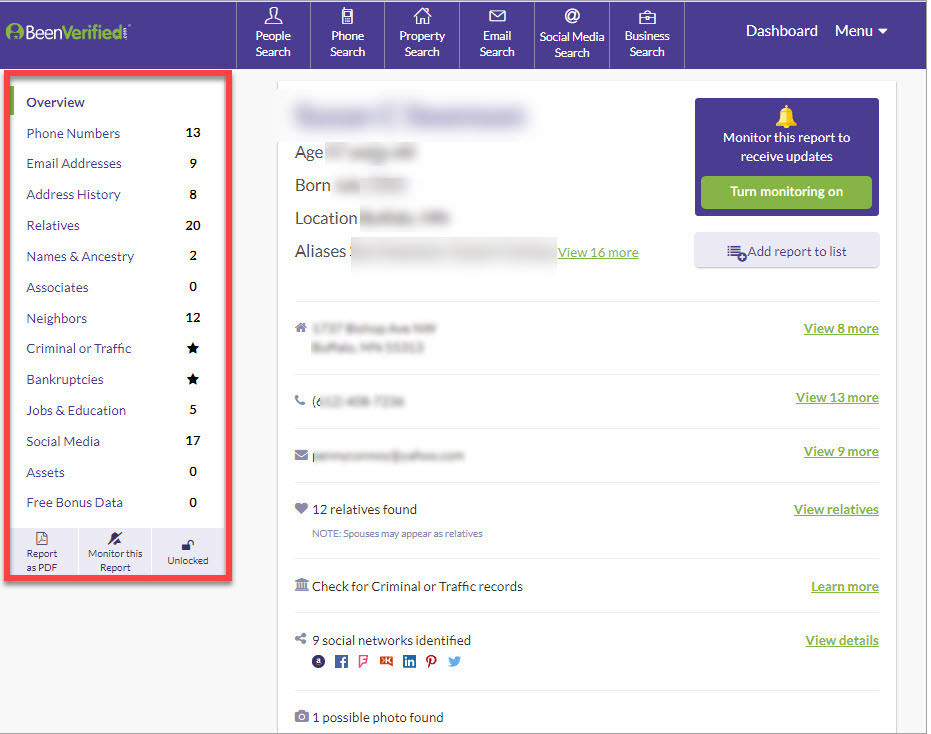 4. Get the Gmail address with Social Catfish
Social Catfish provides in-depth information on people. It collects comprehensive and updated public records, dating sites/social media profiles, background information, and so on. You can look up the person's name with it and see if it finds the Gmail address you need.
Apart from searching by name, you can also use Social Catfish to find information associated with individuals by phone number, address, social media username, or even picture.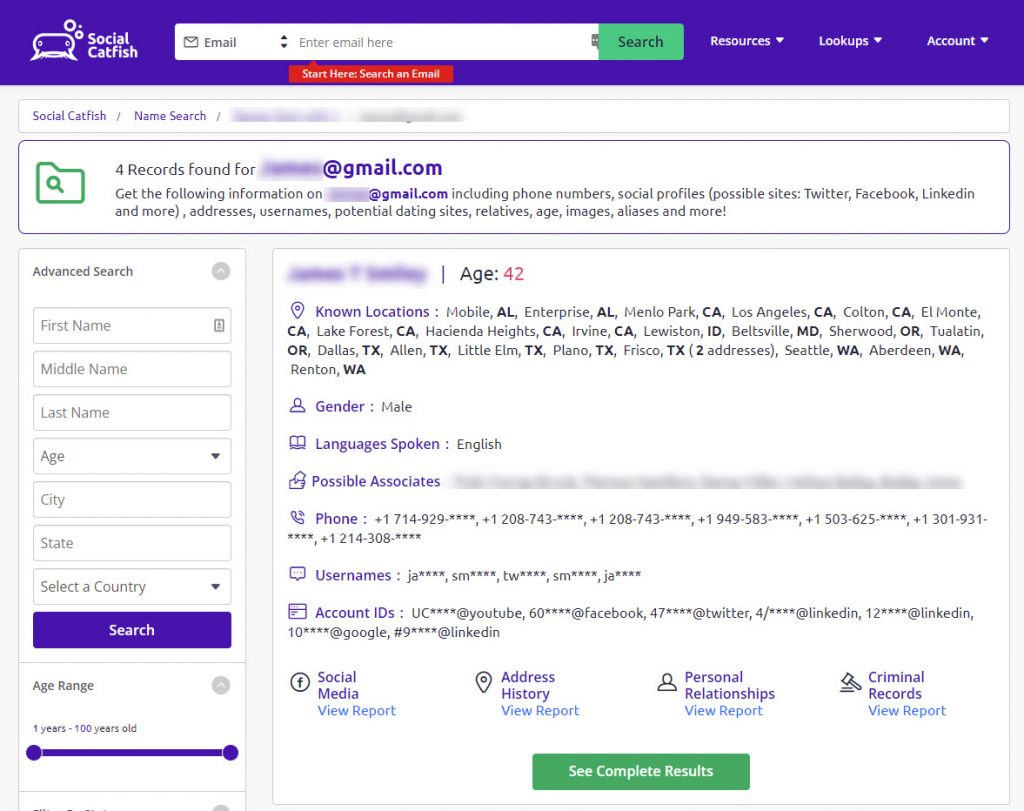 5. Run a deep search with PeopleLooker
PeopleLooker is also a decent tool to search for people's contact information (e.g., phone number, email address, physical address, social media page,) and background details online. You can use it to look up people's information by name, address, phone number or social media username.
Just go to PeopleLooker, type in the information you know about the person, and click Search to see if this brings up the Gmail address you're seeking.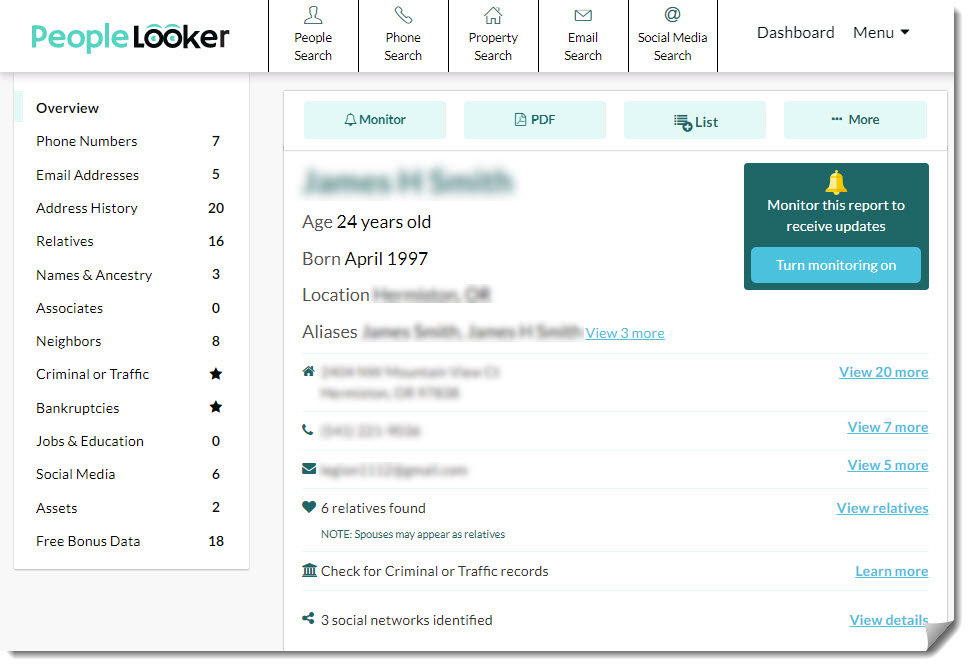 6. Find someone's Gmail address via Spokeo
Spokeo is another powerful online investigation service that has one of the most comprehensive collections of background information, contact details and social media profiles.
You can look up someone's information confidentially with Spokeo; wait for Spokeo to search through millions of phone records and find Gmail addresses under the person's name.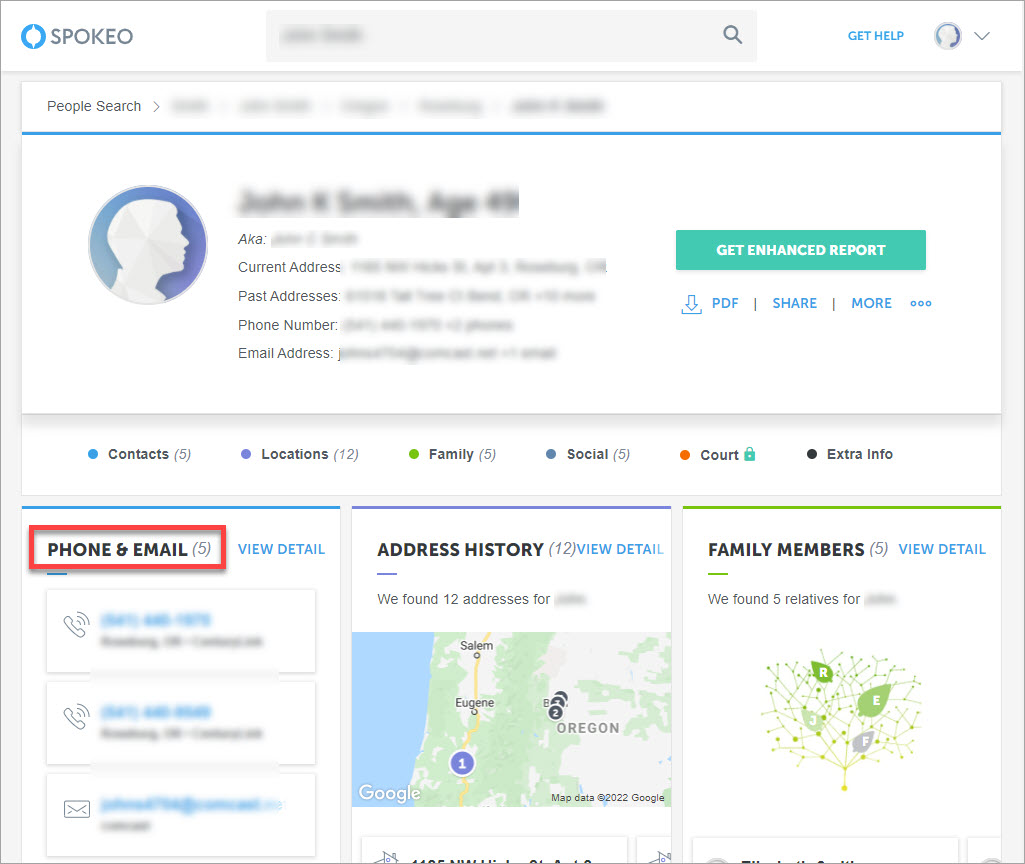 7. Google it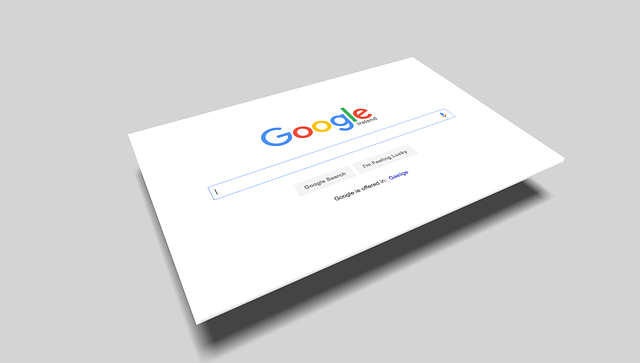 Search engines may also be able to reveal some useful information when it comes to finding people's personal information. You can run a reverse email search with Google, Bing or any other search engine. Just type in the person's name followed by the word email; for example, "james smith email".
This will turn up mixed results; just sift through the links to see if you can find the Gmail address you're looking for.
8. Check the person's social media profiles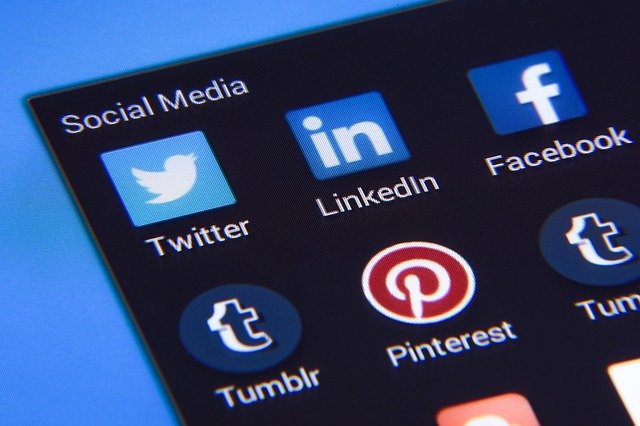 If the person you're trying to reach has linked with you on any social network, you can go to their profile page and check if their email address is listed there.
Websites that people are likely to share their contact information on include LinkedIn, Facebook, Twitter, etc.
Find People by Name
Look up contact info, photos & more!