How to Find Someone's Gmail Address Online (2023)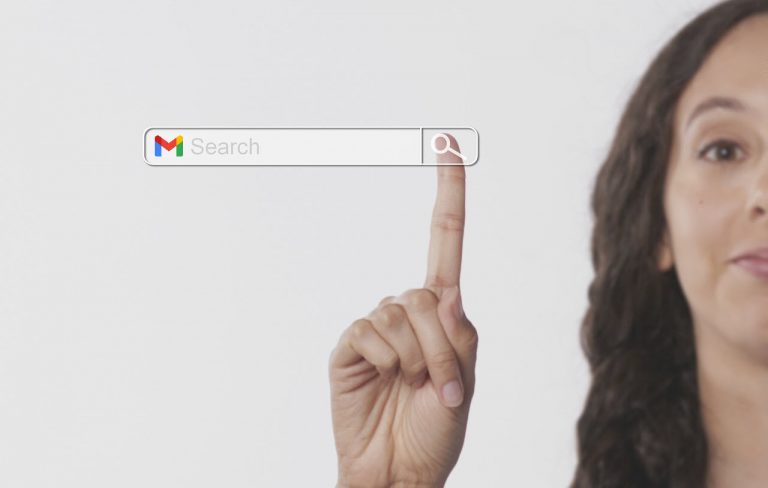 Are you looking to find someone's Gmail address? Maybe you accidentally deleted someone's email messages and you're trying to recontact that person. Perhaps you lost the contact details someone previously provided to you.
Whatever the reason is for you, there are a few ways to try to locate someone's Gmail address. From the conventional method of asking the person directly, checking your existing emails, to using a reverse email lookup, this post will guide you on how to find someone's Gmail address.
1. Check with their associates
I assume you don't have other means to contact this person since you're looking for their email address. So, let's try a workaround.
Do you have any mutual connections – someone you know who might be able to connect you with the person? Or, if you know which company they work for, try reaching out to someone who works for the company through LinkedIn to see if they can offer some help.
2. Check your existing emails
If you've previously contacted the person whose address you're looking for, chances are, you still have their Gmail address somewhere in your Inbox. Just go to your Gmail inbox, enter the person's name into the search bar, and press Enter to see if you can find your previous messages.

3. Try a People Search
If you're unable to contact the person directly and there are no mutual connections, try a people search site. These sites are designed to search for information about individuals. They compile data associated with individuals from publicly viewable social media profiles, other online directories, and public records.
We've tested several people search sites, tried their premium features and compared the details they provide. Below are our favorite ones. Keep in mind that people search engines are not always reliable, and there is no guarantee of the accuracy of the results.
Option 1 – BeenVerified
BeenVerified is a dedicated people search tool that scour millions of public records and social networks. To see if you can find someone's Gmail address with this tool, you need to purchase a membership with it, log into your account and search for the person by name, email address, phone number, address, or username. 
After the searches end, check for the Email Address section in the report. Below is a report I generated with this service. I was able to obtain 9 possible email addresses linked to the person. However, as we've mentioned, there is no guarantee that the information in the report is correct, so I'd still need to verify the email addresses independently.
Other details on BeenVerified's report that I found quite useful are the individual's possible social media profiles, relatives, job and education history, and criminal and traffic records.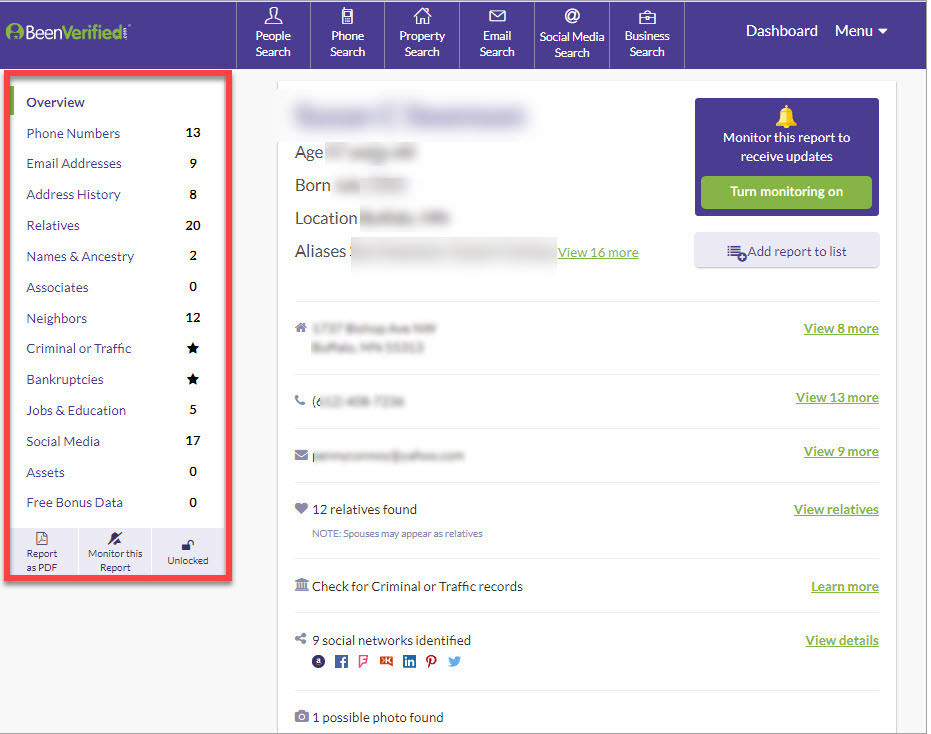 Option 2 – Social Catfish
Social Catfish aims to in-depth information on people. It collects comprehensive and updated public records and social media profiles from a wide range of sources. You can look up someone by name, phone number, email address, address, username, and even photo. 
During the test, I was able to generate a report on the subject, displaying five possible email addresses, family and friends, current and past addresses, and phone numbers. The other sections of the report, such as photos and websites the person is on, were left blank. In comparison to BeenVerified, Social Catfish's report was less impressive.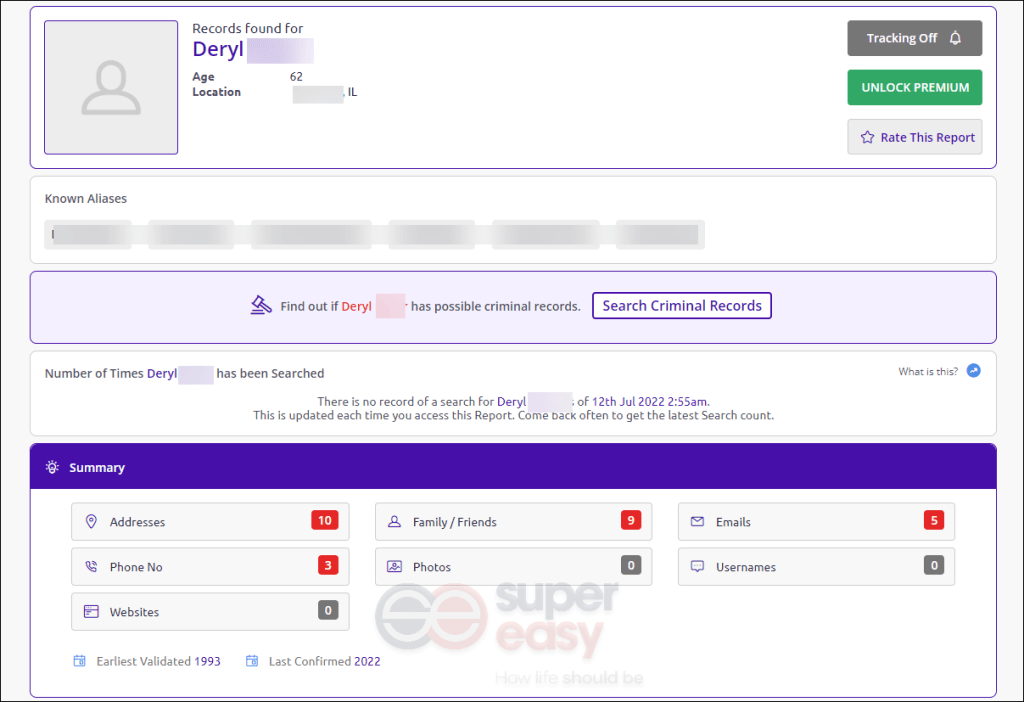 Option 3 – PeopleLooker
PeopleLooker is also a decent tool to search for people's contact information (e.g., phone number, email address, physical address, social media page,) and background details online. You can use it to look up people's information by name, address, phone number or social media username.
Just go to PeopleLooker, type in the information you know about the person, and click Search to see if this brings up the Gmail address you're seeking.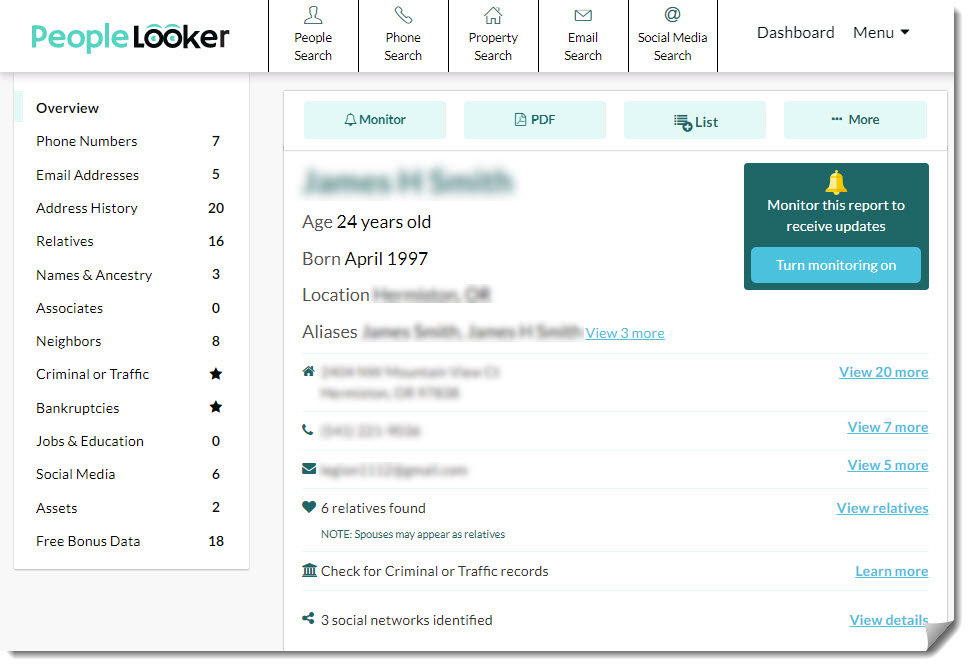 Option 4 – Spokeo
Spokeo is another powerful online investigation service that has one of the most comprehensive collections of background information, contact details and social media profiles.
You can look up someone's information confidentially with Spokeo; wait for Spokeo to search through millions of phone records and find Gmail addresses under the person's name.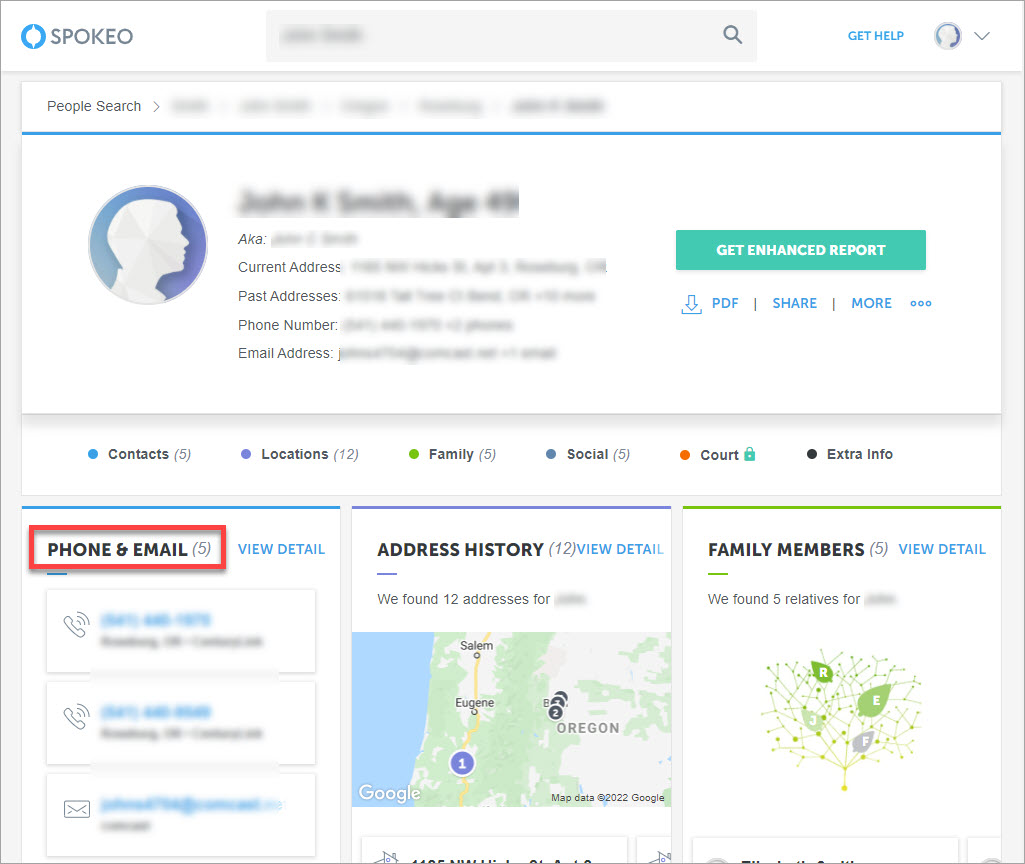 4. Google it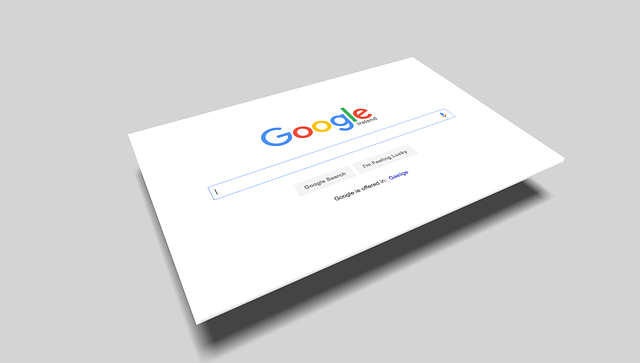 Search engines may also be able to reveal some useful information when it comes to finding people's personal information. You can run a reverse email search with Google, Bing or any other search engine. Just type in the person's name followed by the word email; for example, "james smith email".
This will turn up mixed results; just sift through the links to see if you can find the Gmail address you're looking for.
The methods in this article provide you with easy access to public record information, but without a guarantee for accuracy and may include links to websites not listed as a Consumer Reporting Agency (CRA). Information acquired from these bodies is illegal to be used for employment, housing, credit, and other purposes alike, according to laws such as the Fair Credit Reporting Act (FCRA). If you're not sure whether your use of our methods is appropriate, click here for details.