How to Fake Location on Snapchat Map iOS/Android without Jailbreak (2022)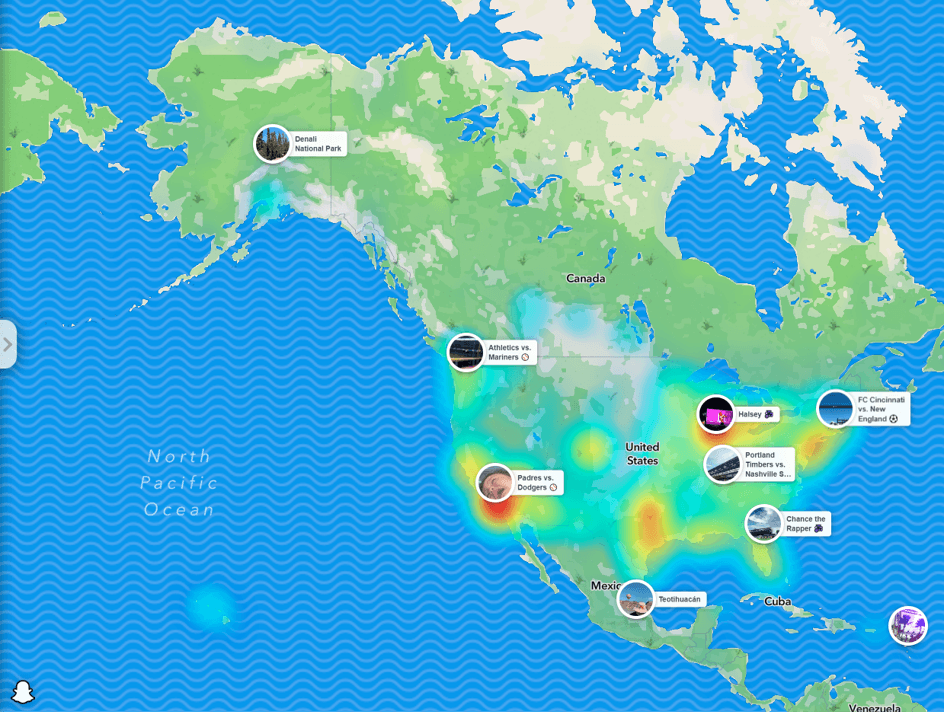 Snap Map is one of the cornerstone features that was introduced in June, 2017 to improve user experience. It works similar to Google Maps or Apple Maps, which uses your phone's GPS sensor to display your location. However, under certain circumstances, you may not want to share the real location. And that raises a question – Is it possible to fake Snap Map location? The answer is YES!
In this post, we'll walk you through two methods in detail to change Snapchat location without jailbreak on your iOS or Android device.
1. Use a location spoofer (iOS & Android)
The easiest and most effective way to fake a Snapchat location on your iOS or Android device is to use a dedicated location spoofer such as iMyFone AnyTo and Dr.Fone – Virtual Location. They focus more on GPS and can teleport your location to any desired place without you going through the hassle of jailbreak.
To conclude, what you can do with GPS location spoofer is as follows:
Share virtual location on social media platforms such as Snapchat, and Instagram.
Mock location on dating apps such as Tinder and Hinge.
Simulate GPS movement along the route you draw. It's useful when you're playing AR games like Pokémon Go.
Access geo-specific services.
Below is the step-by-step guide to fake a location on your device using iMyFone AnyTo and Dr.Fone – Virtual Location.
Option 1: iMyFone AnyTo
iMyFone AnyTo is a legit location changer that comes with a simple and efficient interface. Apart from allowing users to change their device location, AnyTo also gives users ability to simulate GPS movements and customize their routes.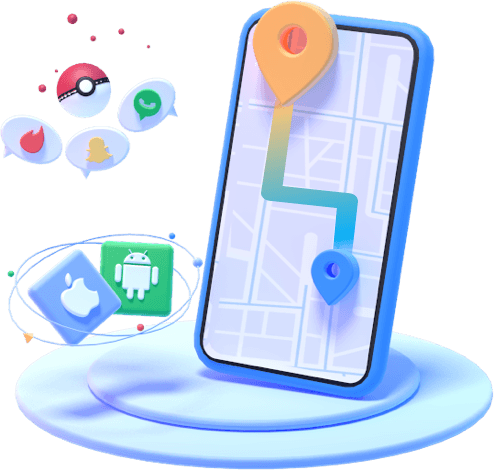 In order to mask your whereabouts, take the steps below.
Download and install iMyFone AnyTo on your computer.
Launch the app. And click Get Started.


Connect your device to the computer via the USB cable.
After successfully connecting your device, you'll see that it begins to load the map.


To change your location, choose the Teleport Mode at the upper right corner (the 3rd one). Then zoom in and out the map by scrolling the mouse, and select a destination. Or you can enter the specific address into the search bar located at the upper left corner.

Once it finds your location, click Move.


Now all the location-based applications on your device will be changed to your selected place. Launch Snapchat and check it on Snap Map.
Option 2: Dr.Fone – Virtual Location
As an alternative to AnyTo, Dr.Fone – Virtual Location should also make changing your location a breeze. It's a location changer software that's accessible for iOS and Android users. Unlike some free software, they are less likely to crash or get detected. Moreover, users can simulate GPS movement with the joystick, customize speeds, and import GPX route files!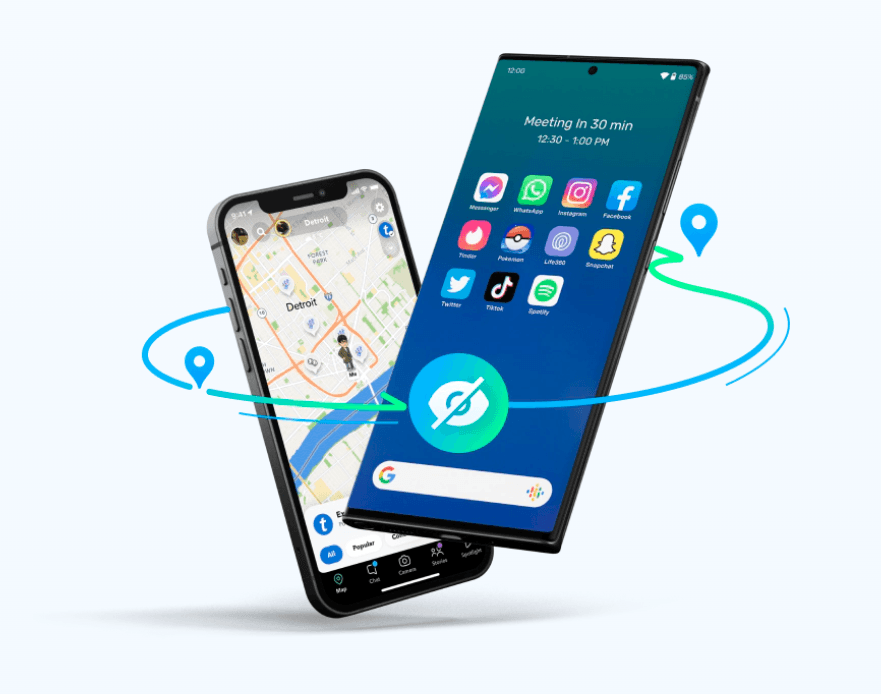 Download and install Wondershare Dr.Fone – Virtual Location.
Launch the app and click Get Started.


Connect your iOS/Android device to your computer.
Select a destination or simply enter the address/GPS coordinates into the search bar and hit Enter. Then click Move Here to the destination.



Now all location-based apps on your phone are changed.
2. Fake location on Snapchat with Xcode (iOS users only)
If you're using an iPhone, there's one more trick to fake your Snapchat location. That is to do this with Xcode. But it's a tad bit more complex and would require some computer knowledge. So if you're not tech-savvy, better refer to method 1.
Before getting started, make sure you have a Mac. Then follow the step-by-step guide below.
On your Mac, download Xcode from the App Store.
Launch the app. Then click Create a new Xcode project in the Welcome to Xcode window.



Or you can choose File > New > Project.


In the window that pops up, select the iOS tab and click App. Then click Next.


Now customize project options and give it a name of your preference.

For the Organization identifier, it should be com.your username.your product name. For example, com.sammi.fakesnapchatmap.

When you sign in with your Apple ID, click on the drop-down to find your name in the Team column.

For the Language, select Swift.

Now click Next.


Uncheck Create Git repository on my Mac. Then click Create.


On the left pane, select your product and go to Signing & Capabilities. Make sure the Bundle Identifier is the one you set before.


On the menu bar, click on File. Then select New > File….


Click Swift File.


In the Filter field, type gpx. Then select the GPX File and click Next.



Then simply follow the on-screen prompt to create the file.
Now locate the line <wpt lat=, <name>. Simply replace the place with the new one that you would like to simulate on your iOS device and enter the values of the latitude and longitude.

For instance,
<wpt lat="36.169941″ ="-115.139832″
<name>Las Vegas</name>



If you don't know the coordinates of a specific place, simply search it using a latitude and longitude finder such as latlong.net. Just enter the place name and it'll show you the values of latitude and longitude.


Now make sure to connect your iPhone to your Mac and tap on Trust when you're prompted with Trust This Computer?.


Click on the Play button and enter the login keychain password.
Then click Debug from the menu bar and select Simulate Location. Now find your new place you just added and select it.

After you've done these, you should be able to spoof a GPS location on your iPhone.
---
So this is how you can fake a Snapchat location. If it has helped you successfully do this or you have figured out other methods, do not hesitate to share with us in the comment section below.
Best Location Spoofing App
Spoof location on Pokémon GO and other location-based apps including Snapchat and Tinder.

Try It Free