How to Download Youtube Videos to Your Computer. Easily!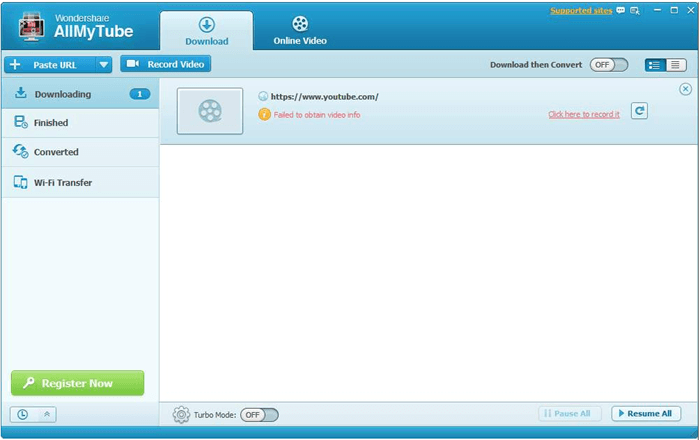 Download Youtube videos to your computer with a trusted third-party software.
Sometimes, you may want to save your favourite Youtube videos, so that you can watch them whenever you want even without internet connection. But Google does not allow downloading the Youtube videos directly. In this case, how can you to download Youtube videos to your computer easily? Read on to find out the solutions.
You can search a third-party Youtube downloader online to download the videos. Below I'll introduce several software that I've used, which are safe and reliable. If you're not sure whether the software you find is good or not, or if you want to save more time on it, it's recommended you try these apps.
Note: Youtube download extensions were available to download from Google Web Store before. But they are shutdown now. I advise you not spend time in looking for extensions.
There are free downloaders and paid downloaders you can choose from. It's recommended to use the paid software as they provide better customer service and more professional support guarantee. Youtube frequently improves the video coding, the site design and the layout. When Youtube updates, it's possible that the Youtube downloader will stop working and get errors. The paid Youtube downloader will update their software instantly. More importantly, you can contact their customer service for further assistance regarding any issues.
For who cares about high quality and better service, you can choose the Paid Youtube Downloaders
For who don't have a budget or just want to download the video successfully, you can choose the Free Youtube Downloaders
Paid Youtube Downloaders:
The Youtube downloader that I'm using is AllMyTube, which gets the first rank in toptenreview.com. Though it belongs to the paid Youtube downloaders, it has the Free version. You can try it for Free. If you find it useful, then you can upgrade to the Pro version. To download Youtube videos, you only need one click. For more information about AllMyTube, you can visit their official website.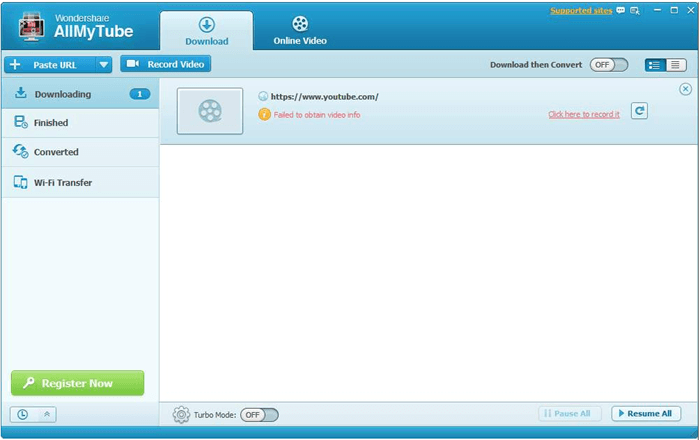 Free Youtube Downloaders:
The recommended free Youtube downloaders are YTD Video Downloader and the VLC media player.
1. YTD Video Downloader gets high scores (7 scores) in softonic.com. It is one of the quickest downloaders I've used. With the easy-to-use interface, you can use it to download Youtube videos easily even if you're a computer newbie.  Just 3 steps are required. For detailed instructions about how to use this software, you can visit their official website.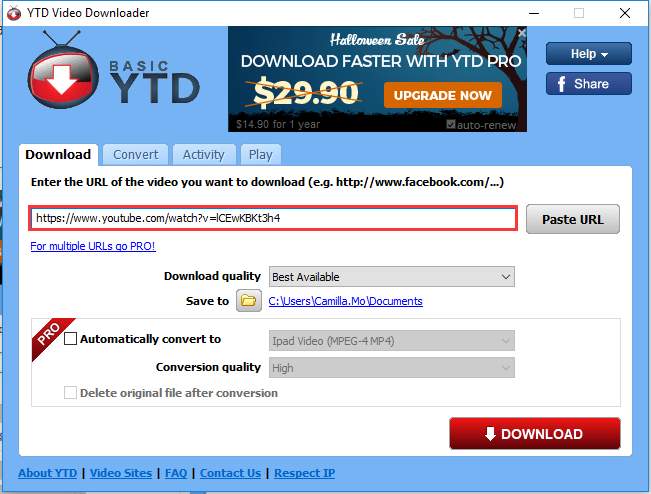 2. VLC media player also gets high scores (8 scores) in softonic.com. The steps to download Youtube videos are a little more complicated but it's a known free, open source software. Worth a try. For more information about VLC, you can visit their official website.
Following steps are for your reference how to use VLC to download Youtube videos.
1) Righ-click the screen and select Open Network…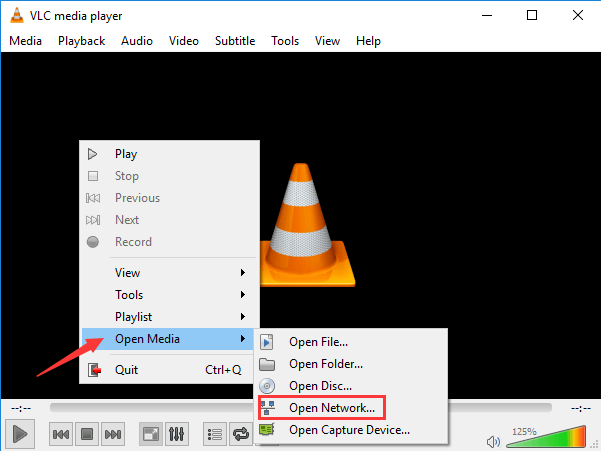 2) Copy and paste the URL of the video you want to download to the box and click Play to continue.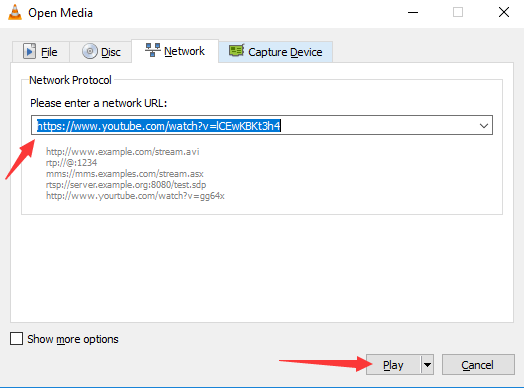 3) Right-click the video. Click Tools then Codec Information.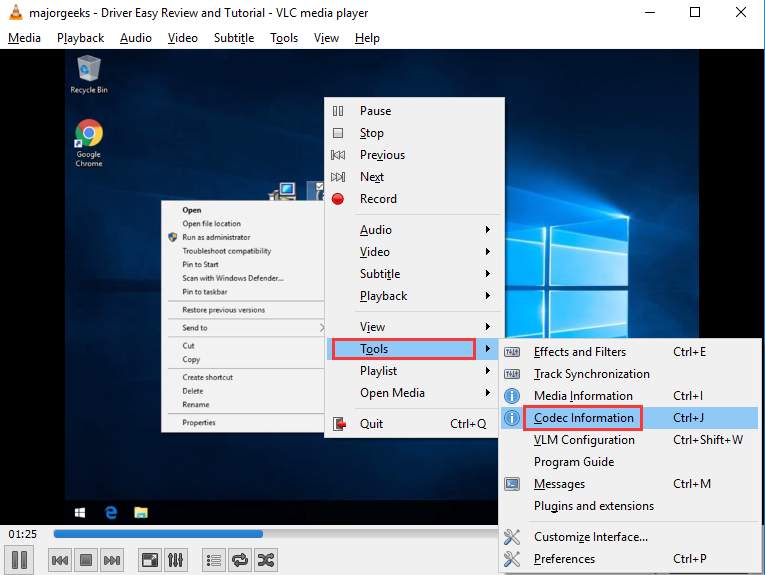 4) In the box that says location, copy the block of the box to your clipboard (On your keyboard, press Ctrl+A to select all content and press Ctrl+C to copy the content.).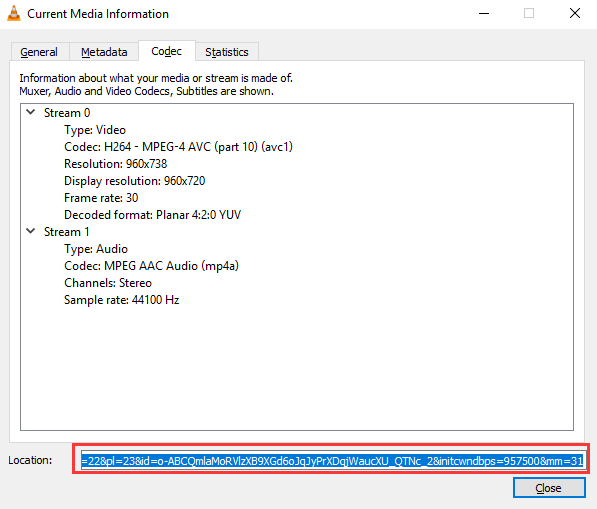 5) Now go to your favourite browser and paste the link in the address bar. When the video plays, right-click on the screen and click Save video as…。Then choose a location where you wish to save the video to.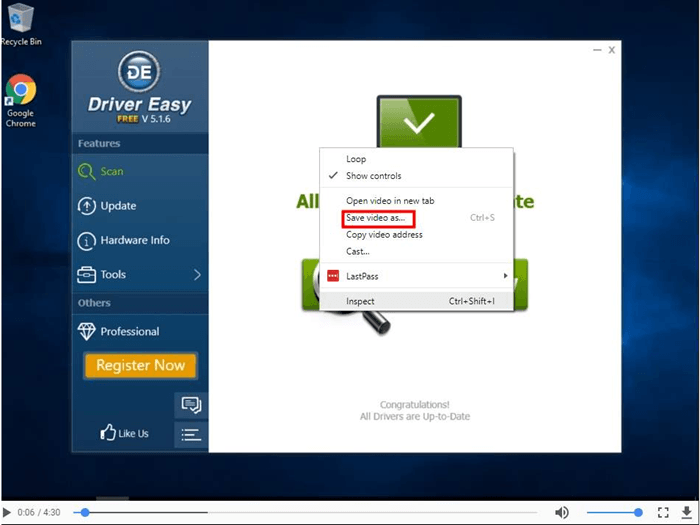 Downloading Youtube videos is very easy. You just need to pick a good Youtube downloader. Hope you find the downloaders introduced here helpful. If you have better options, please feel free to let me know.