How to Crop Videos on iPhone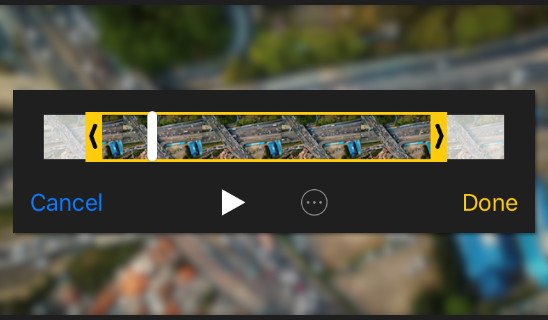 Learn how to crop the video clips on your iPhone. You can trim your videos without using any third-party app, and you can do this very quickly!
Cropping videos on your iPhone is very easy! Follow the steps below, and you'll be able to trim them very quickly.
To crop videos on your iPhone
Open the Photos app on your iPhone.

Select the video you want to crop.

Tap Edit.

Drag the sliders on both sides of your video timeline to crop the video.

These are the sliders you should move.

Tap the play button to preview the cropped video to see if it looks good to you.

If you feel OK about how your video is cropped, tap Done.

Tap Save as New Clip.
That's it! Your video has been cropped and saved as a new clip. If you have any questions or suggestions, you're more than welcome to leave a comment below.