How to Convert GIF to MP4 – 2021 Guide
Many people want to convert GIF to MP4, as MP4 files are widely supported by many devices and media players. If you want to convert from GIF to MP4 as well, here are the two easy methods for you.
Usually if you want to convert video files, you'll need to do it automatically with video editing software, which saves you so much time and patience. You can do it even when you're not confident with your computer skills. Check it out!
Two ways to convert GIF to MP4
Method 1: Convert GIF to MP4 with WinX HD Video Converter Deluxe
WinX HD Video Converter Deluxe is an all-in-one video editing tool. It allows you to download videos from more than 1,000 websites like YouTube, Facebook, etc, converts GIFs to any popular formats, and cut your videos quickly and easily.
You'll get 50% discount and 30-day money back guarantee.
To convert your GIF files to MP4 files, follow these steps:
1) Download and install WinX HD Video Converter Deluxe.
2) Run VideoProc in your computer.
3) Click Video.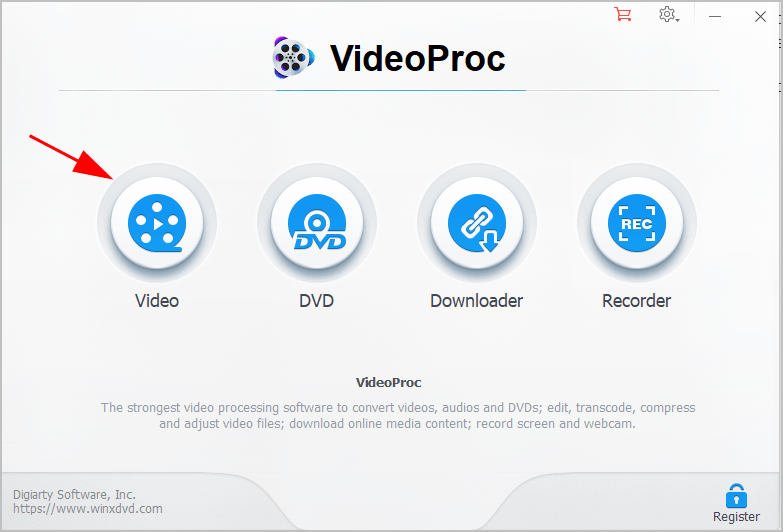 4) Drag and drop your GIF file into the pane.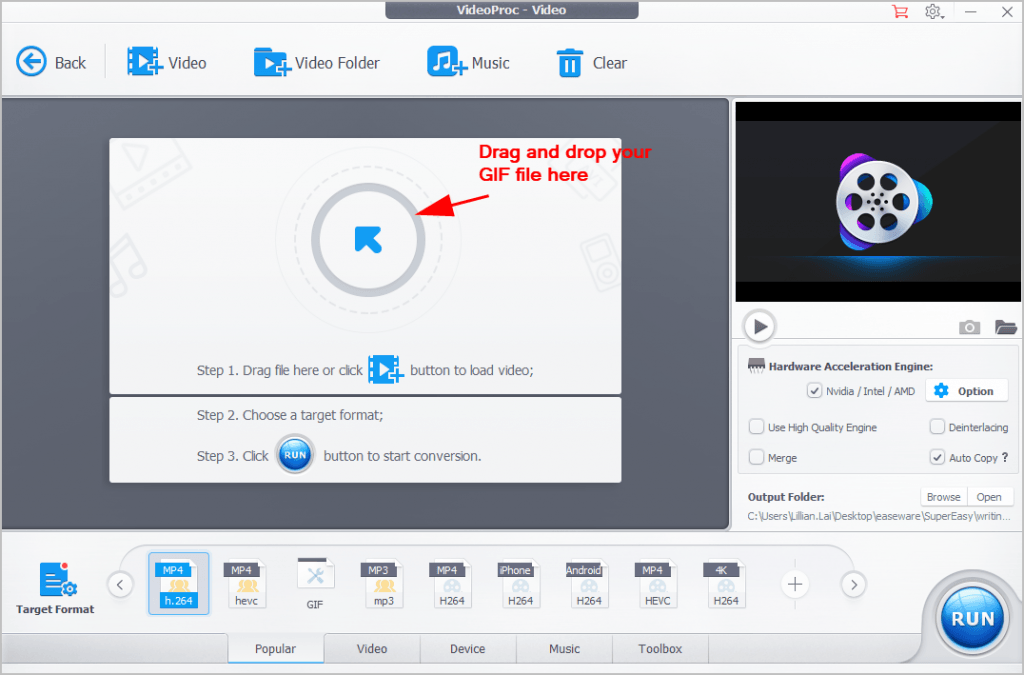 Note: Don't click + Videos to import your GIF, because importing files that is not the video formats is not supported. You can directly drag and drop your GIF file.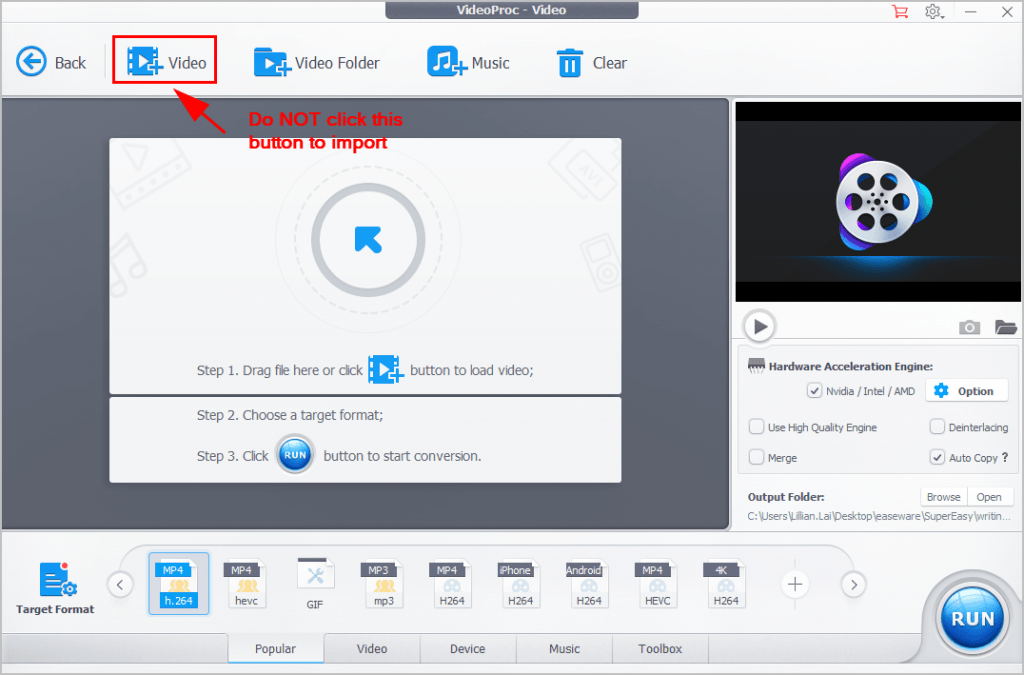 5) Then go to Target Format, and click Video > MP4.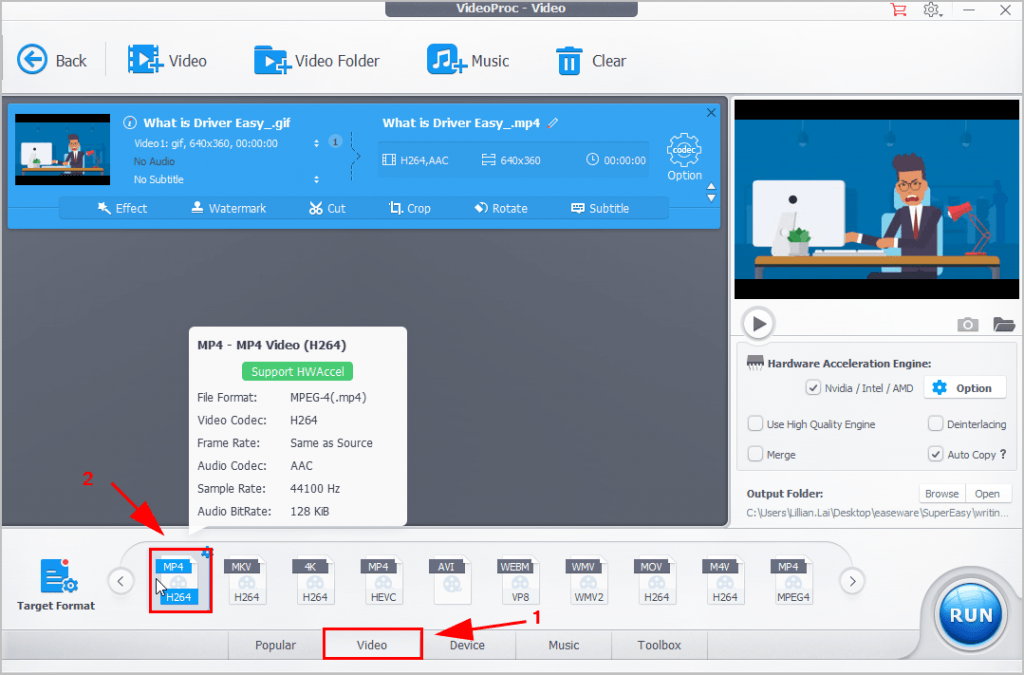 6) You can edit your video by cutting your video clip or adding effects.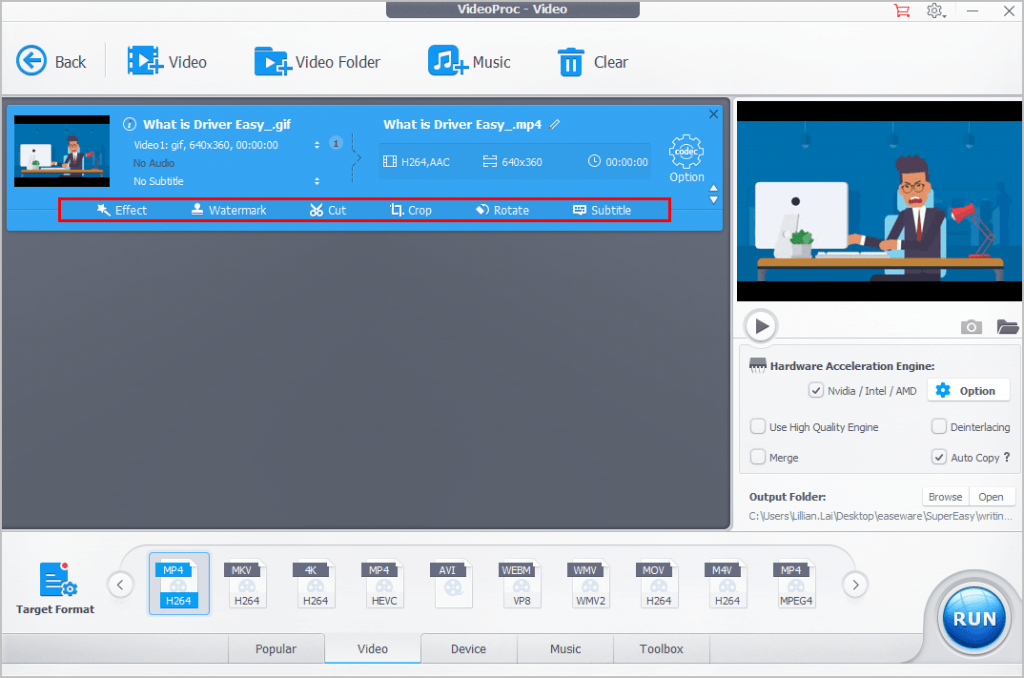 7) After editing, click Run.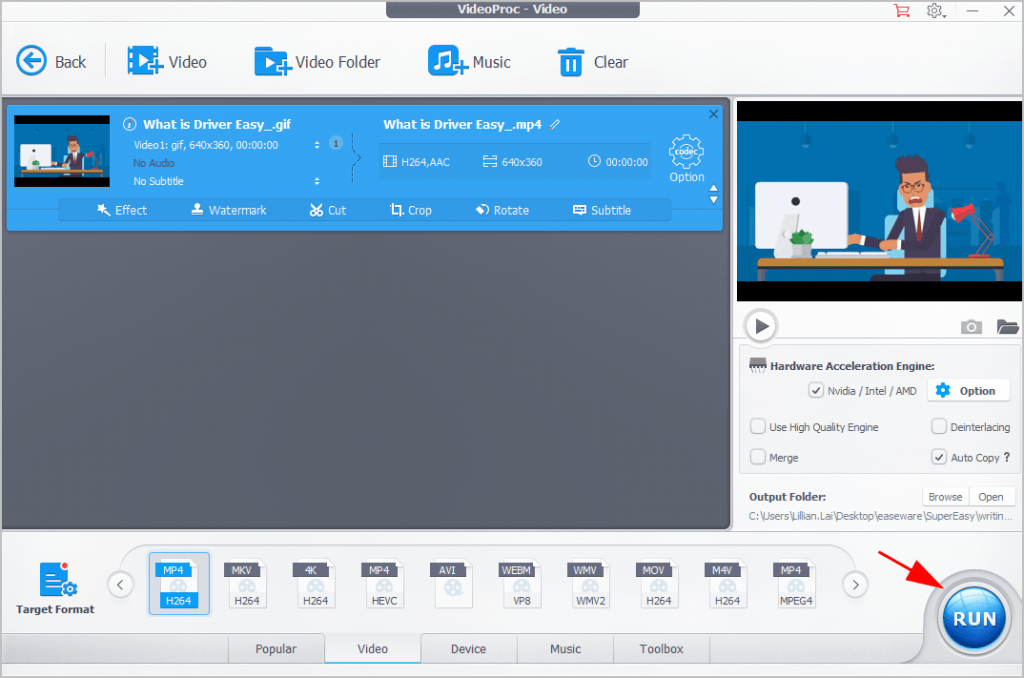 VideoProc will automatically do the work for you. Then File Explorer will pop up and show you the .MP4 file after processing.
This is as easy as pie. Enjoy it.
Method 2: Convert GIF to MP4 online
If you don't want to download and install the video editing software, you can still convert GIF to MP4 online. This enables you to process your GIFs and convert to other formats like MP4.
There are many online GIF converters. If you're not sure which one to use, follow these steps:
1) Open https://cloudconvert.com/ in your browser.
2) Click Select Files, then upload your GIF file into the website.

3) Click the drop-down menu and choose video > mp4.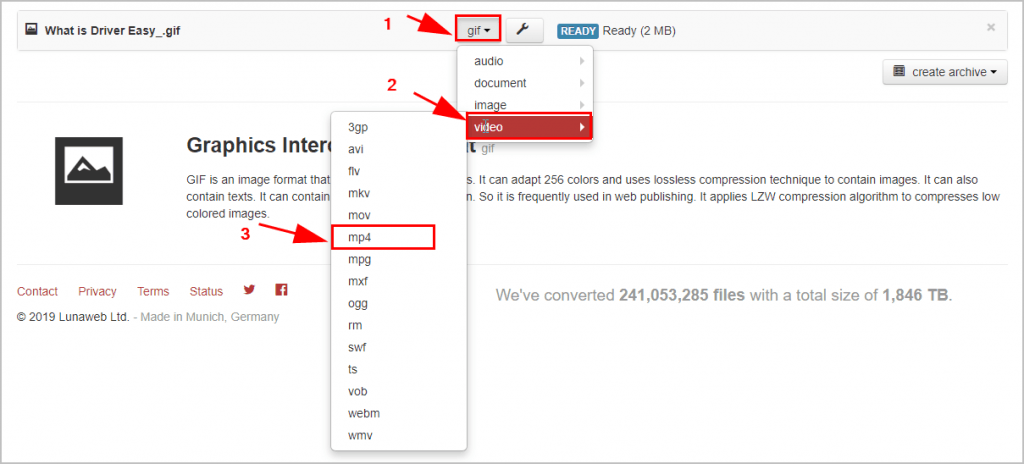 4) You can click the Tools icon to configure more conversion options. It's optional.

5) Once it's ready, click Start Conversion at the bottom right corner.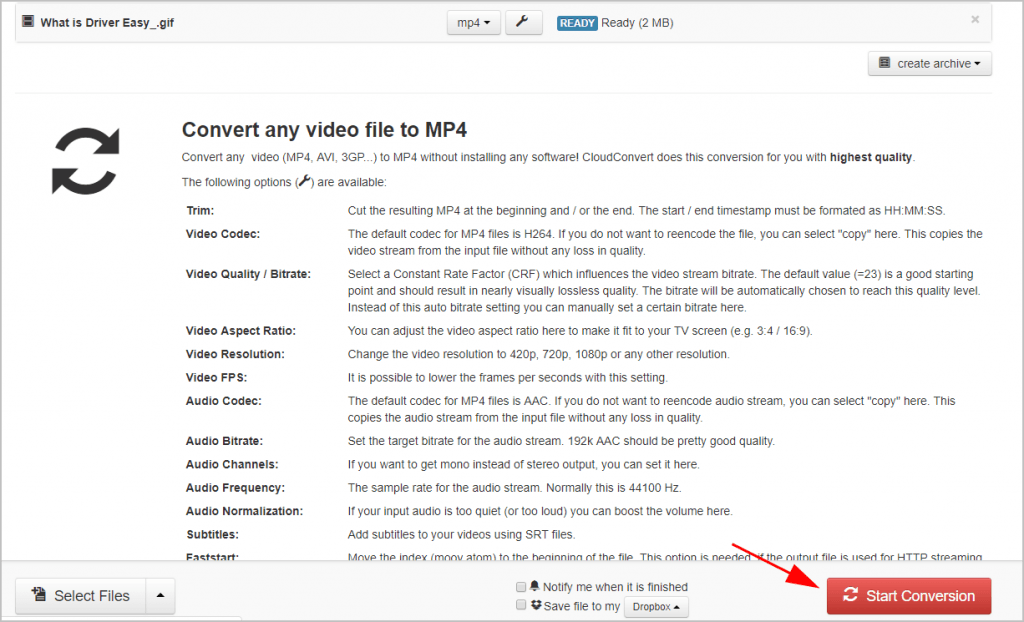 6) Wait for the process to finish. Once finished, click Download to download your MP4 file.

Converting GIF to MP4 online sometimes is slow depending on your network connection. When it comes to large files or more than one files to process, it's suggested to convert using a professional video editing software, which makes it more smooth and gives you more editing options.
So that's it. Hope this post helps in converting GIF to MP4 quickly and easily. If you have any questions, feel free to leave us a comment below.