How to check someone's background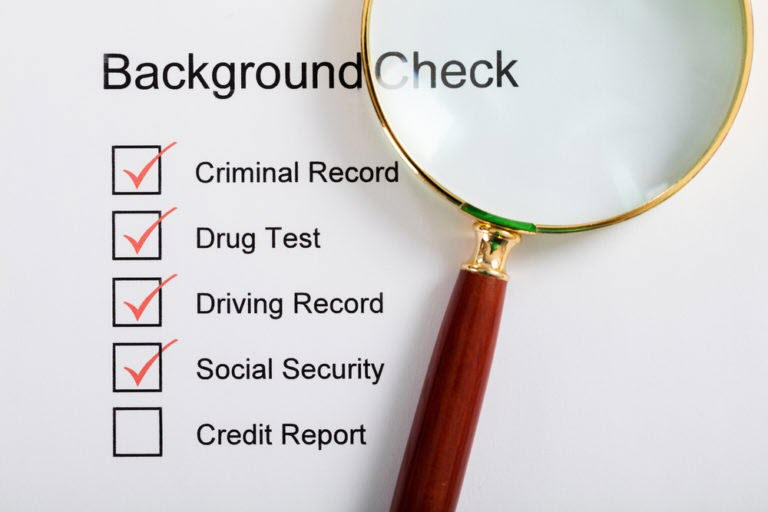 Criminal Background Check
People have various reasons to run a background check. No matter whether you're trying to run a background check on yourself or someone else, this guide will show you how to check someone's background without hiring a personal investigator.
There are 2 major ways to check someone's background:
Check someone's background automatically
There are companies offer background services online. If you google it, you'll see hundreds of websites indicate they provide the best background check services. To save your time bring, we list 4 websites that are best in this market and trustworthy.
1. Run background check with TruthFinder
Truthfinder is one of the most efficient and reliable tools among background check services. It offers a range of different background information from public and private database. Because of its extensive database, TruthFinder provides the most comprehensive and accurate information on the person you're searching for, you may be able to find the person's relatives. You'll be impressed by the details they squeezed. With the fee you pay, you can get unlimited checks which is great for people who're going to searches a lot.
Go to Truthfinder.
Enter the name, city, and state and click the Search button.

Follow the on-screen instructions then wait for a while, you can get a detailed background report.

2. Run background check with Intelius
Compare to TruthFinder, Intelius is quicker to generate a report. You can use it to check someone's criminal record, court record, property data and more. Except for background check, Intelius let you find out who's calling you, who lives on that address and would help you reconnect with old friends or lost relatives. Besides its extensive database, Intelius has user-friendly interface which is easy to use.
Head to Intelius.
Enter the person's name and click Search.

Wait for a few minutes for detailed background report.

3. Social catfish
Social catfish is another great background check service that promises to let you look up yourself or anyone else. This tool would help you figure out whether you're meeting someone with a criminal record.
Its highlight is you can use image search to find the person's information, so that the result is more accurate. In the report, you'll get additional information about people on social media, jobs, pictures, and much more.
Go to Socialcatfish.com.
Enter the name, select a country and then click the Search button.

Wait a second. Social catfish will generate a detailed background report for you, it may include the person's photo as well.

4. BeenVerified
BeenVerified is a legal, safe and reliable background check service. It provides quality and accurate data through its easy-to-use interface. BeenVerified's database has over 20 billion records to check and filter the information you're looking for, so you can get correct, updated information including phone numbers, email addresses, criminal records, and other information.
Go to BeenVerified.
Enter the name, city, state, and click Search.

BeenVerified will generate a detailed report that includes the criminal report, driving records and other information.

Investigate someone's background manually
Of course you can run a background search by yourself, but this method takes time and effort. Do the work by yourself means you know the sources, but it also depends on the type of information you're looking for.
You can find court records, county assessor records, marriage/divorce license and some public records online, but you may can't find private information from the internet.
Also, you need to know the basic information about that person to run background check by yourself because some sites may ask for it.
1. Google it
You can get the public records online. Take criminal records as an example, you can search the county, state, or federal on Google to find the government website. Then access the page and search for the criminal records. But some counties or states need you to pay for the report.
If your county doesn't have a website, you need to call or go to the county council to talk to the clerk and get the report.
You can get accurate and comprehensive criminal records in this way, but it's usually not a free method.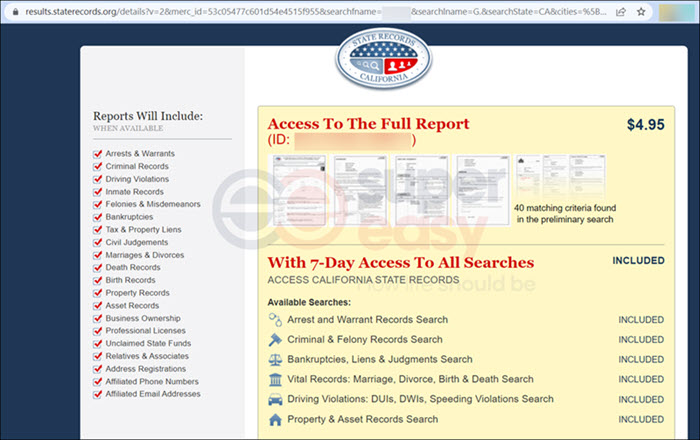 2. Search on LinkedIn
If the person has a job, LinkedIn is a fantastic source for background checks. You can search that person on LinkedIn to verify the information he/she provided. LinkedIn is a professional website to build networking and find a job, most of people would put their resume in this site publicly which give you the opportunity to check other's work experience.
Final word
The more information you have about a person, the better your searches will be. Knowing a middle name and current living state will help you weed out people with similar names.