How to Check My Criminal Record | Public Record Search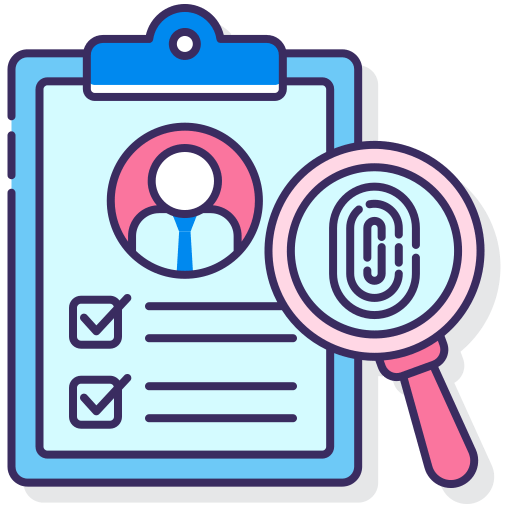 Criminal Record Search by Name
Find out what's in your public record now!
Need to check your own criminal record but don't know where to start? You've come to the right place. In this post, we'll show you how to obtain a physical or digitized copy of your criminal record. Read on and find out more.
What's in my criminal record?
A criminal record usually refers to a document containing one's interactions with law enforcement. The record may contain different levels of criminal history depending on how law enforcement agencies set their standards. For example, some records will contain both arrest and conviction information, while others will only contain convictions. But in general, basic personal information is included.
Criminal record is often confused with the term "rap sheet". A rap sheet is a record of arrests and prosecutions (RAP), which is an official and confidential record only available to certain people. As the name suggests, a rap sheet contains information from any arrests and prosecutions.
Who can see my criminal record?
Your criminal record may be partially accessible to the public, for example, your name, the offense date, etc. Other details, like the rap sheet, may only be requested through law enforcement offices. Those who work in the criminal justice system or certain public employers may be eligible to request someone's criminal record.
How do I check my criminal record?
As mentioned above, you can request your own criminal record through law enforcement offices. Generally, you'll need to contact the Department of Justice (DOJ) and submit required paperwork as well as live scan fingerprints. This process usually takes a few days and up to 2 weeks.
Local police and county courts also keep records of criminal history, but the information included can be different. You may need to visit in person and ask for details.
If you don't have time to wait and want a faster result, professional online criminal record check services are here to help. Just enter your name and state, and these websites will search your public records and generate a detailed report for you.
1. BeenVerified (Editor's choice)
BeenVerified is one of the best and most professional people search tools. With a large database containing millions of public records, you can search for available criminal records on BeenVerified by your name and the state you live in.
Go to BeenVerified Criminal Record Check page and enter your information.


BeenVerified will scan into the databases and find the digitized criminal and traffic records for you.

2. PeopleLooker
People search engines access databases and comb through public records differently, so you may need to try different services sometimes for the desired results. PeopleLooker is another powerful people search engine that also includes criminal records in their searches.
Go to PeopleLooker search page and enter your name.

PeopleLooker will pull all the available data and generate a report including the criminal records for you. You may need to provide additional information to narrow down the results.
3. PeopleFinders
PeopleFinders is a long-standing and well-known service in the field of people search. It allows you to enter as much information as you have and will return the most accurate results based on what you provide.
Go to PeopleFinders Criminal Records Search page and search by name.

PeopleFinders will gather all the relevant information and build a report for you, including basic personal information, criminal records, and other public records. You can choose to purchase the single report or try out their membership to run unlimited searches.

Conclusion
If you need a physical copy of your full criminal record with all the details, you should directly request it from your State DOJ. Otherwise, professional people search websites should be able to help you obtain your criminal record quickly and easily.