How to Check if Someone Opened an Account in Your Name – 2023 Guide

Unrecognized accounts can be opened by fraudsters who get the hold of your personal information…
To protect yourself and your family, try Aura, an all-in-one protection service that does more to keep you safe: 3 bureau credit monitoring, credit lock, parental controls, identity protection, 24/7 US-based customer support, antivirus, secure VPN, and password manager.
The number of people falling victim to identity theft has continued to rise in the past few years. One of the warning signs that you're being targeted is that fraudsters opened an account in your name without you knowing.
To check if that's what's happening to you, you can look over your credit reports in detail.
How to access your free credit reports
First, you'll need to know how to access your credit reports. There are three major credit bureaus – Equifax, Experian and TransUnion. Each of them gives you a free copy of your report once every 12 months. To get them, all you have to do is click on the links listed below and follow the on-screen instructions.
Equifax free credit report
Experian free credit report
TransUnion free credit report
Or simply visit AnnualCreditReport.com and request your free credit reports in one place, instead of having to check on each of the credit bureaus.
Once you get your reports, look over them carefully to find out if there are errors and most importantly, any unrecognized accounts. If someone opened an account using your credentials, it should be appearing on your reports. In addition, you may notice that your credit score has gone down due to missed payments.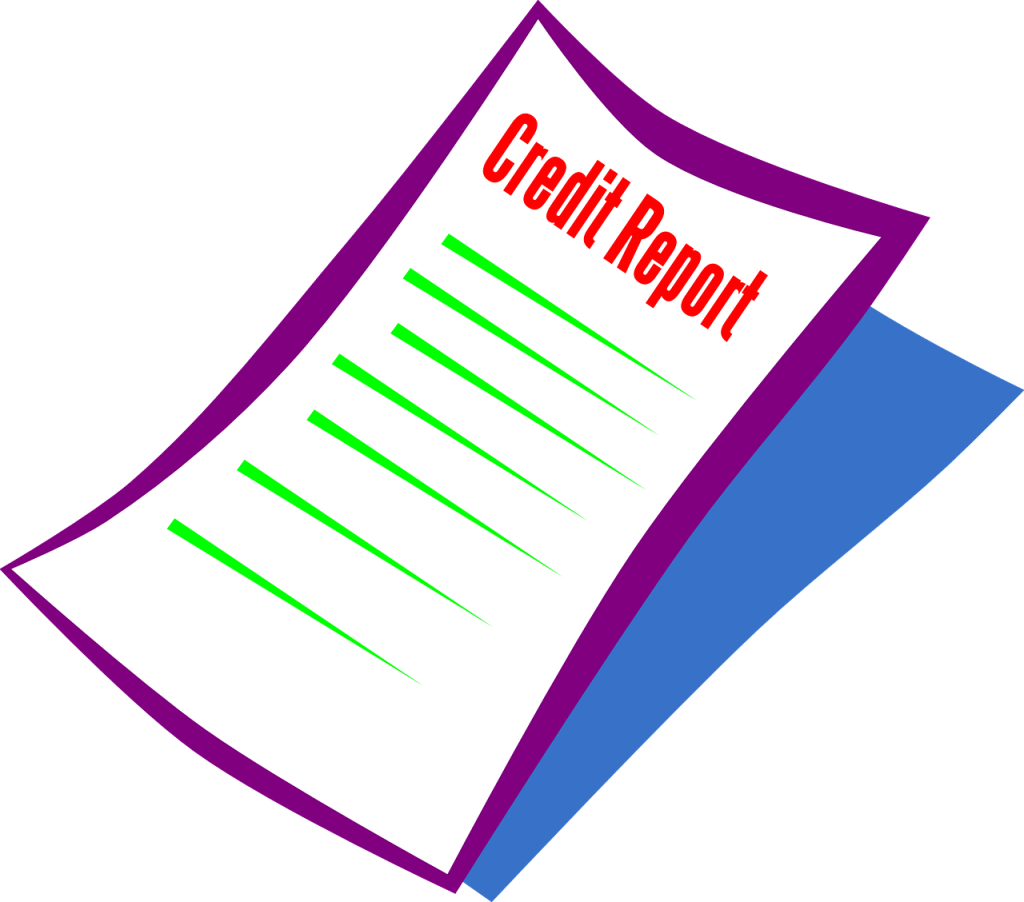 Why are there unrecognized accounts and what to do next
If there are unrecognized accounts, keep your composure! There are three possible causes. Maybe you just can't remember an account that is actually yours. Or your account has been confused with someone else's with the same name. To clarify the issue, reach out to the staff of the card issuer.
But the worst case scenario is that these accounts are the result of fraud or identity theft. In this situation, you need to report it right away to the card issuer's Fraud Department by either going to the bank or calling the customer service number listed on their website. While it will take some time to investigate the fraud, they should help you put a hold or freeze on any new charges. In addition, fraudsters now have your name and Social Security number. And you'll never know if something bad happens afterwards, causing more damage. Therefore, you should dispute fraudulent information with the credit bureaus and report the identity theft on IdentityTheft.gov.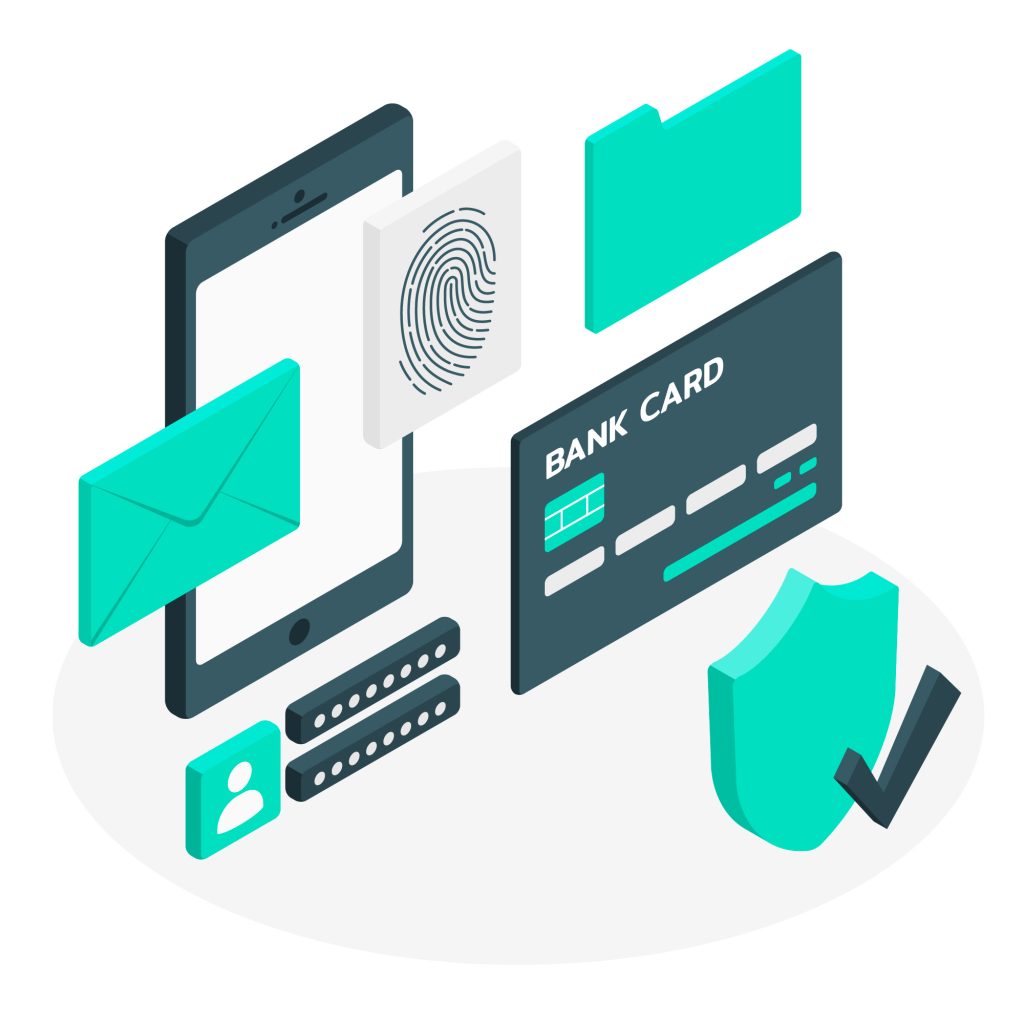 How do fraudsters open accounts without your knowledge
Racking your brain for how swindlers managed to open fraudulent accounts using your personal information? Actually, that's kind of complicated. Although you may not be quite sketched out about the fact, all you can know is that your identity is stolen and your personal information is compromised. This happens when your information is sold on the Dark Web due to data breaches or when your information is hacked because of unsafe browsing, phishing attacks and other various reasons. And they opened multiple accounts to launder money or run scams.
So you now understand how important it is to protect your personal data from hackers and scammers in the early stages. Below are some proactive measures you can take.
Be vigilant of the email and website you're about to open
It's not uncommon that we receive emails from unknown senders. But you need to be cautious, as scammers may use phishing emails to access your personal information by leading you to click on a link.
In addition, you should always visit encrypted web pages, whose URLs begin with HTTPS rather than HTTP. The "S" means added security for you. If you have to visit unencrypted websites, it's better to use a VPN (Virtual Private Network). That's more essential when you're required to feed in your personal identifiable information.
Use trusted antivirus software on your devices
While there is no one silver bullet to avoid getting a virus on your devices, installing antivirus software is still an effective way to protect your devices and mitigate the risk of your information being stolen.
Now you're doing your best to stop hackers and scammers from attempting to steal your information, you're still not immune to identity theft. Fraudsters seamlessly find new, and innovative ways to reach their illegitimate goals. In this situation, having an understanding of what has happened and getting alerts when there are suspicious activities can allow you to mount a response to minimize the damage more rapidly.
Periodically reviewing your credit reports is also a good start. Apart from this, you can consider using an identity protection service, with which you'll get alerts if your identity or online accounts are compromised, and get help recovering your stolen information or assets. For users who're suspicious of whether it's value for money, you can view it as an insurance as you can be backed by $1 million identity theft insurance to cover losses, legal fees, and more!
Protect Yourself From Identity Theft

There is a victim of identity theft every 6 seconds.
Don't let the next one be you by choosing Identity Guard that offers a variety of plan options for individual and family protection.
---
So this is the full guide on how you can know if there are unrecognized accounts being opened in your name, plus what you can do to minimize the damage if you find yourself falling victim to it. Hope this helps! We understand it's a jarring experience to know that fraudsters opened accounts in your name. But you can still take some precautionary measures to possibly prevent this from happening again. The key takeaway is that you should always stay wary.