Odometer Rollback Check | How to check if mileage is genuine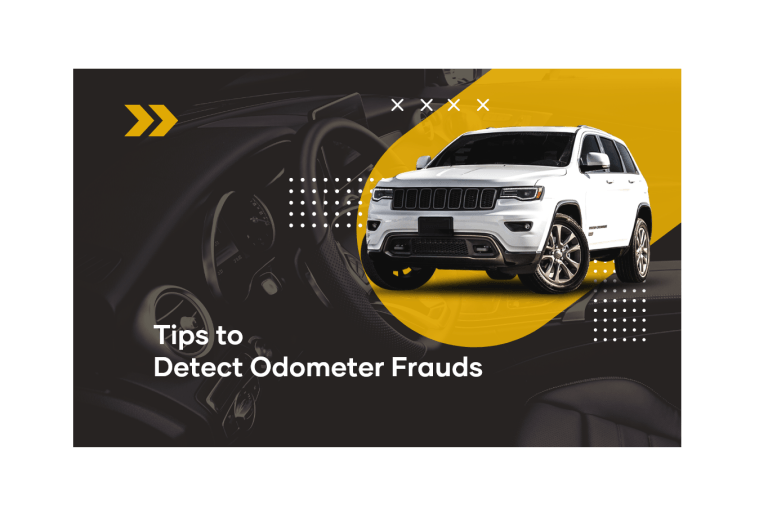 Vehicle History Report Search by VIN
Feed in the VIN of the vehicle you're gonna buy and hit Enter to check whether the odometer has been tampered with!
During the past couple of decades, digital odometers have taken over the car market not only to change the aesthetics, but also to prevent odometer rollbacks. However, crooks, either dealerships or individuals, still manage to find a way to edit odometer readings to fake the mileage. Namely, a vehicle's mileage can be tampered with to represent the actual mileage to the buyer falsely. If you fail to detect it, you'll most likely be overpaying for a vehicle.
Having known that odometer rollbacks occur and that odometer reading is an important factor in determining a vehicle's worth, you should learn how not to get tricked into buying a vehicle for an inflated price. And we're here to help.
In this comprehensive guide, we'll walk you through how to steer clear of the odometer fraud when shopping for a used vehicle.
Method 1: Do a VIN check
To check the mileage accuracy, one easy and hassle-free way is to get the full vehicle history report at different time points by doing a VIN lookup, which helps you go from confused to well-informed in a matter of minutes. It's a tool with which you can find information about a vehicle, including unreported damages, the ownership, mileage accuracy, document photos, and the safety and maintenance recalls. With this sort of information, you can make sound decisions on your car purchase.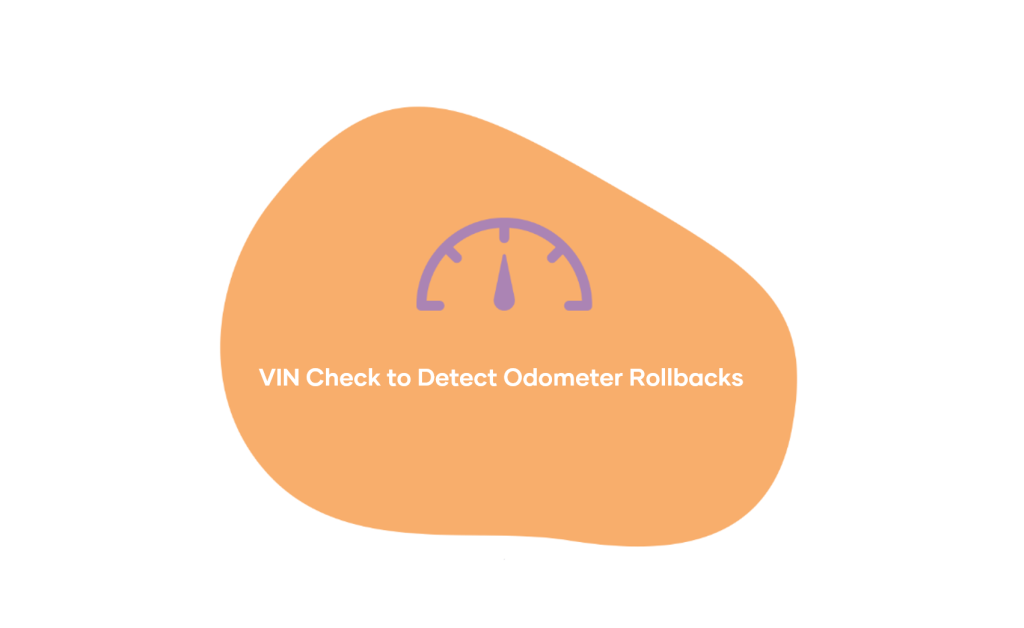 Before going any further, let us explain what a VIN is.
What's a VIN?
A vehicle identification number, or VIN, is a 17-digit unique identifier assigned to a vehicle by the manufacturer, which doesn't change over time. It contains important information about the basics of the vehicle, including the manufacturer, model, make, year of manufacturing, country of manufacturing, engine size, type of vehicle, serial number, and more.
Then how to find the VIN?
Where to find the VIN number on a car?
Depending on the vehicle type, the VIN can be found in different parts of your vehicle. Usually, it's visible from outside the vehicle, stamped on a plate on the driver side dashboard, near where it meets the windshield. Or you can find it on the driver side door jam.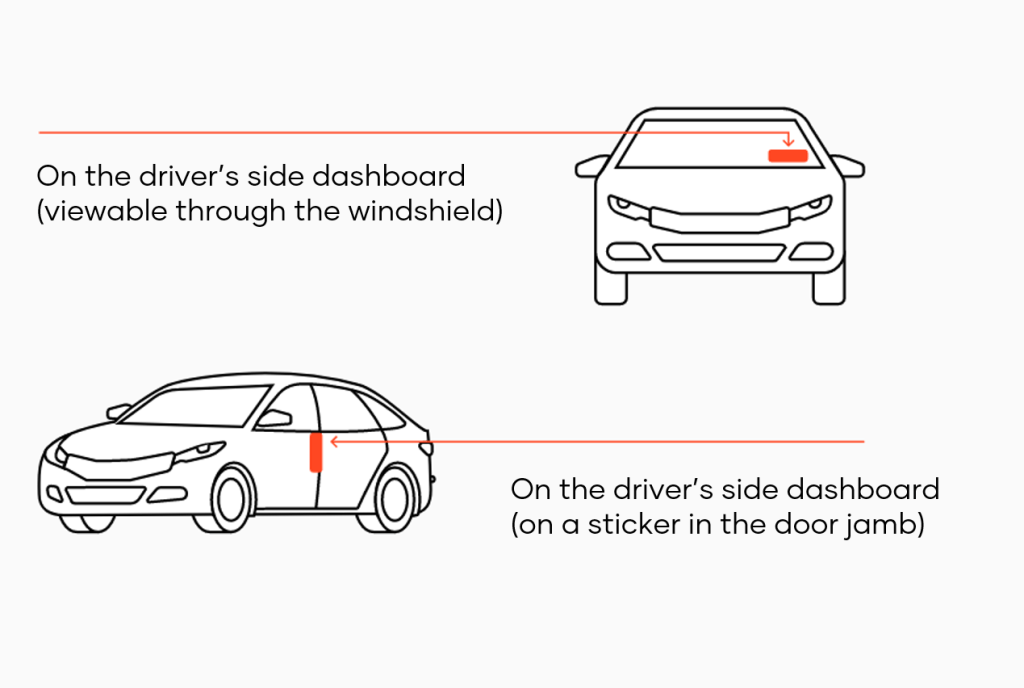 Now you've got to know the VIN, you'll wonder how to decode it.
Take the number 1FT BE673 ETR678452 as an example. It can be further broken down into three sections:
The world manufacturer identifier (the first three digits):
indicating where the vehicle was built and what type of vehicle it is
The vehicle description section (the next five characters):
breaks down the vehicle's brand, engine size and type
The vehicle identifier section (the final nine characters):
For more details, check the image below.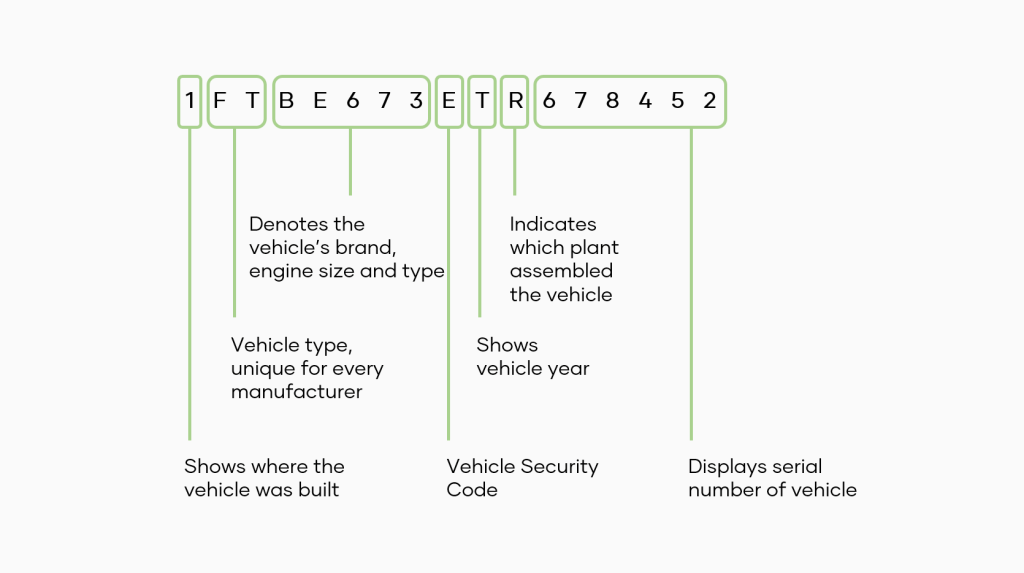 How to conduct a VIN search?
Now here comes to the essential part – how to conduct a VIN search. We would like to introduce you to two tools to do this, EpicVIN and Bumper. They compile reliable, regularly updated information from NMVTIS (National Motor Vehicle Title Information System), JD Power, NHTSA (National Highway Traffic Safety Administration), and many other top industry leader data sources, including government agencies, insurance providers and car industry partners.
EpicVIN and Bumper are both paid services. But bear in mind that if you miss some information about a car's history, you'll feel stressed about the unnecessary expenses in repairs after you purchase the car. While spending a fraction of the repair cost into having a vehicle history report can save you the trouble.
Option 1: VIN check with EpicVIN
With years of data expertise and more than 100 million searches performed, EpicVIN is your go-to source for public records on vehicles and beyond. With its VIN search tool, you don't have to rely solely on the seller's word about a vehicle as your only source of information.
To run a VIN check, follow the simple step-by-step guide below.
1) Go to EpicVIN's Search page. Feed in the VIN. Then click SEARCH.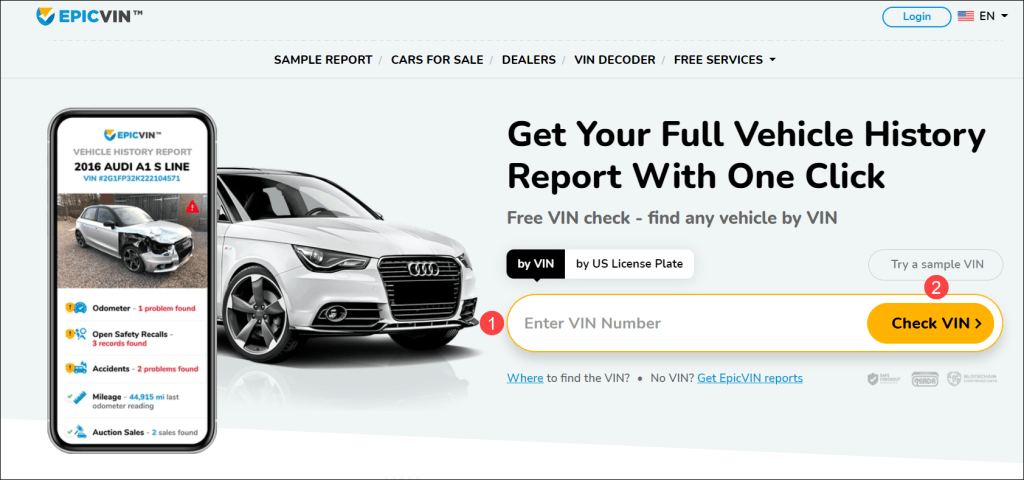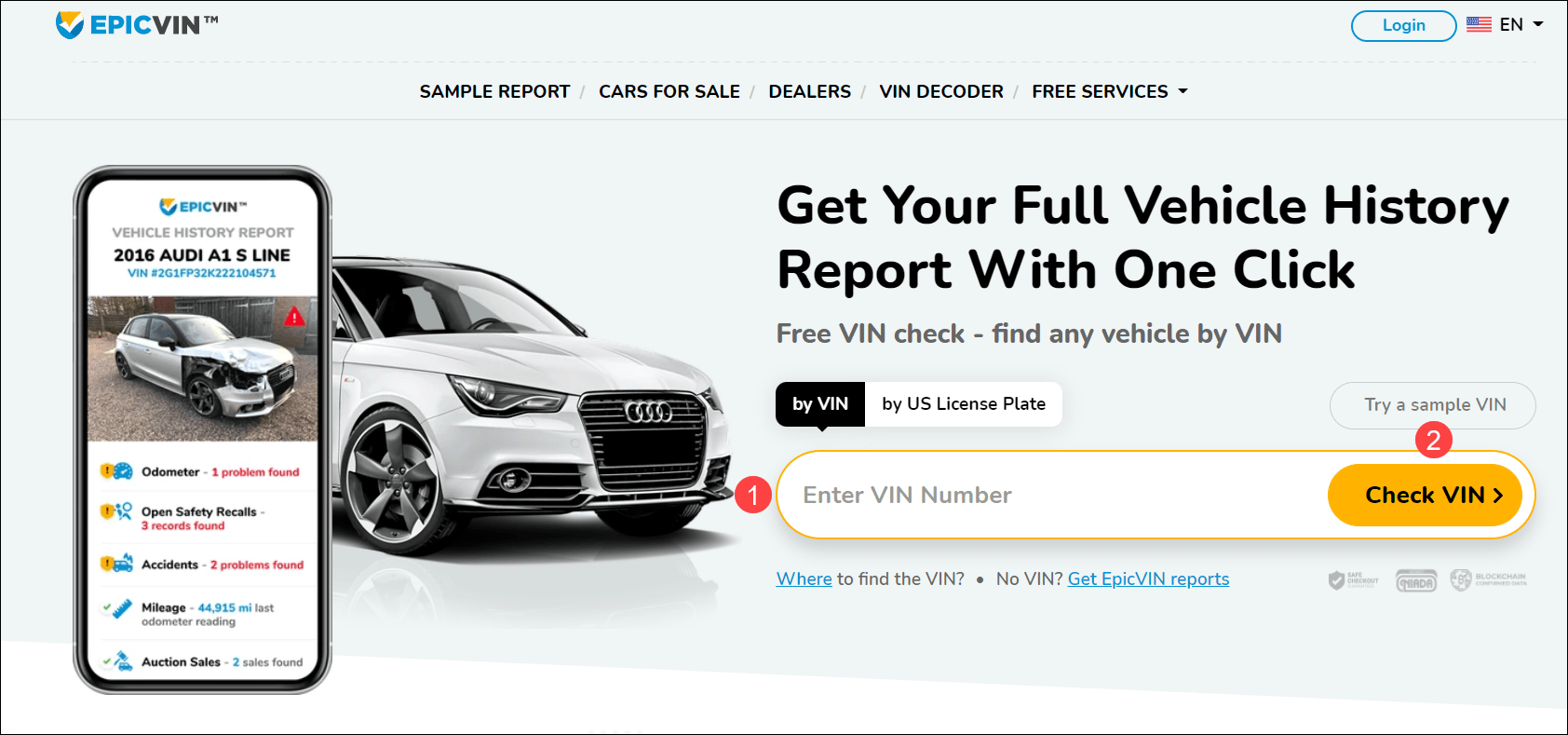 2) Wait for it to scan the database for the most up-to-date vehicle information. Then you should get a detailed report which may contain the valuable information.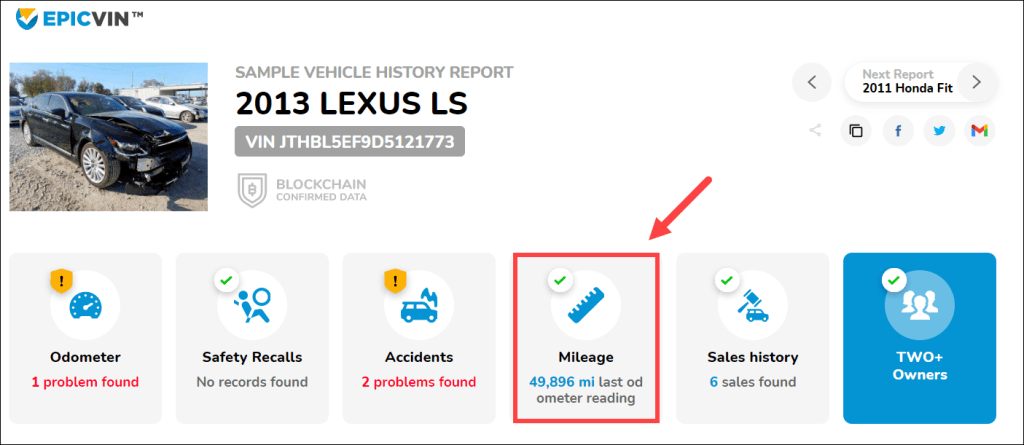 Option 2: VIN check with Bumper
Searching through millions of data points, Bumper was built in an effort to provide the most accurate, up-to-date information on a vehicle to make your purchase easier. Running a search on Bumper may give you access to comprehensive vehicle history reports which are user-friendly and easy to navigate. Below are the steps you can take.
1) Visit Bumper's VIN Number Search page. Enter the VIN number into the search box and click SEARCH.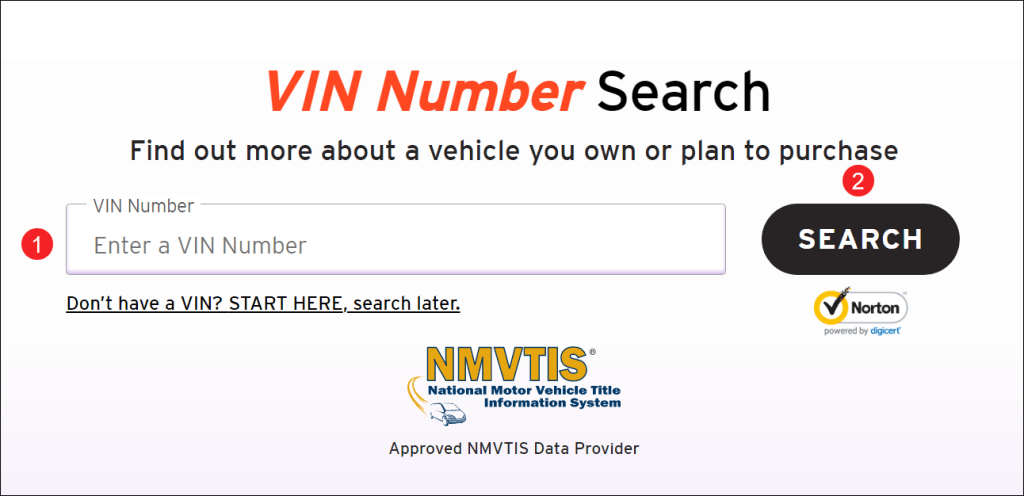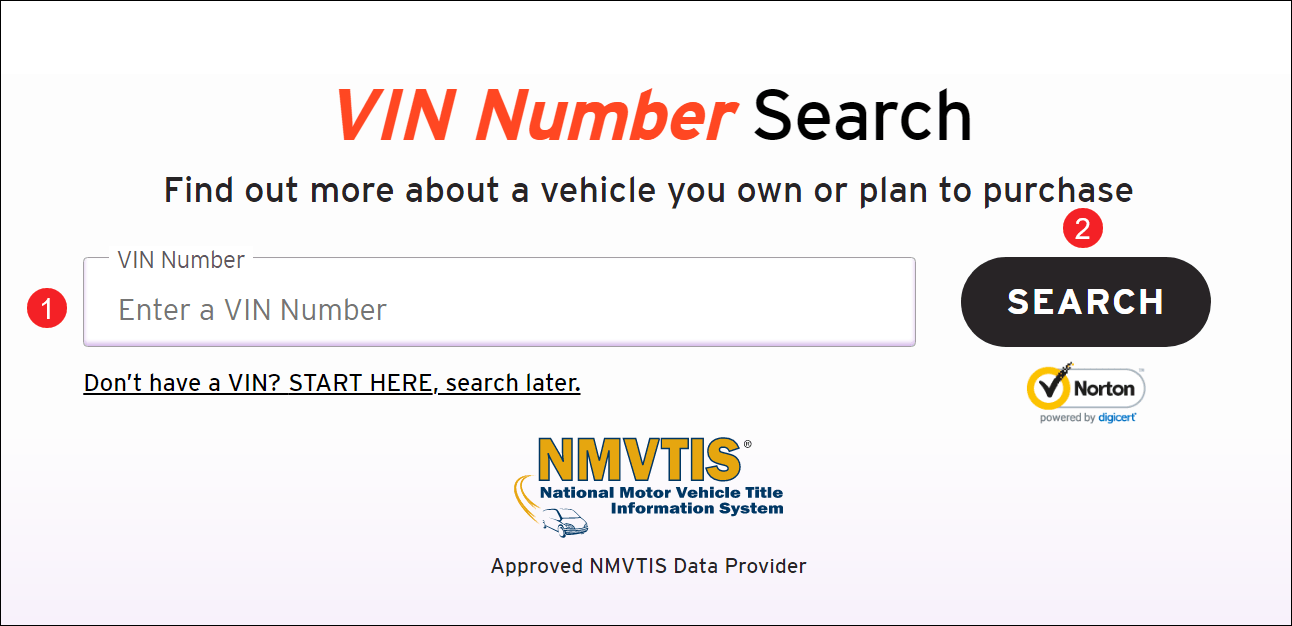 2) Wait for Bumper to search its database. Once it finds your match, you should be given access to its comprehensive report. Just open the report and locate the section that displays the information essential for you.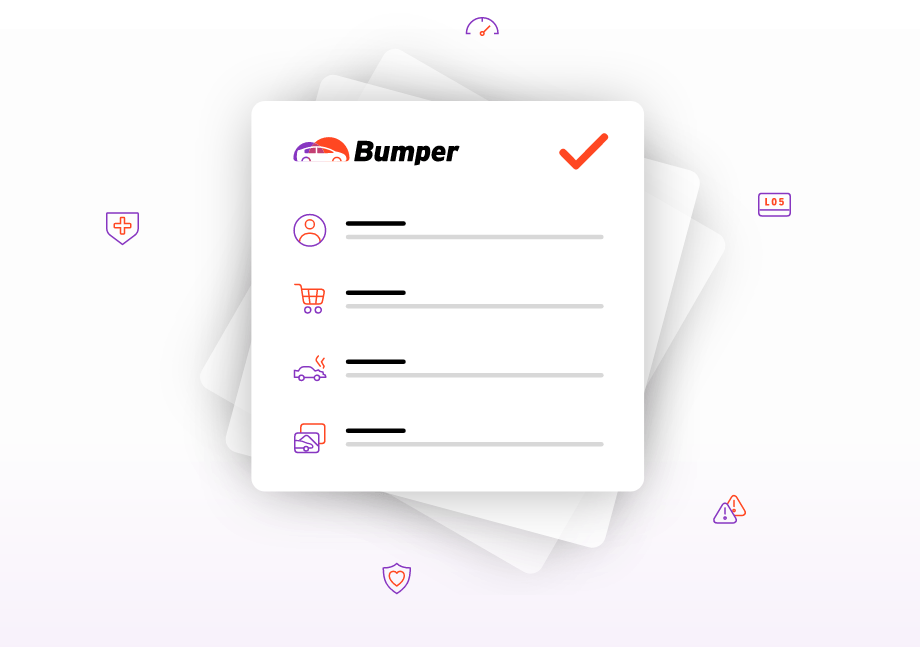 Method 2: Look for some clues
Some sellers or individuals will indulge in illegal practices of rolling back odometers to make it appear that the vehicle has lower mileage than it actually does. But there should be evident physical tampering. If the odometer has been tampered with, you may notice that the numbers are slightly crooked, or have uneven spacing, or are difficult to read in any way. Additionally, you should check if the wear and tear matches the odometer reading. These say a lot about the condition of a vehicle.
Method 3: Check the documents
When buying a used car, you should request the original documents and take some time to go through each of them. If there are any inconsistencies in mileage readings, be cautious. Something is amiss.
Method 4: Ask for a professional's help
Buying a car can be a big ordeal, especially when there's an increase in fraudulent used car sales and you may find it difficult to spot the frauds. That's when professionals can help. They can inspect whether the odometer was messed with. They can also tell you if the vehicle is internally in a good condition.
---
That's it – the full guide to spot odometer fraud and protect against it. Hope you found it useful!
To better avoid falling victim to frauds and have peace of mind, you should bear in mind the inspections discussed in the video down below.