Stolen Car Check | How to Check If Car is Stolen (2023)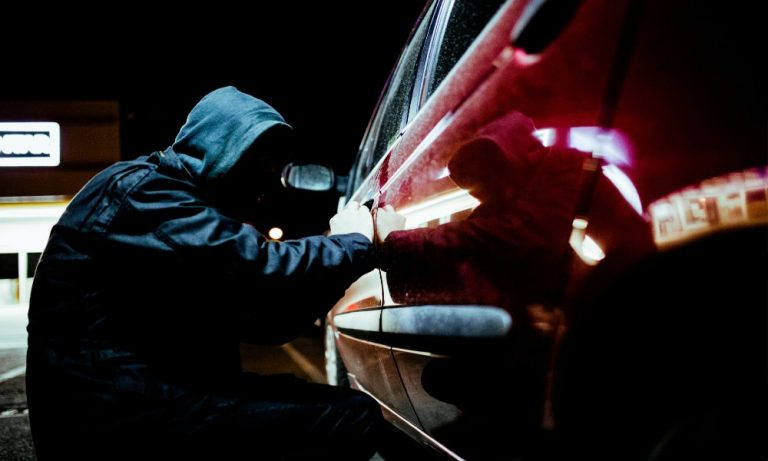 Stolen Car VIN Check
Enter VIN to check for stolen car
It's important to do some research when you're buying a used car or trading with a private seller. Buying a stolen car, whether you're aware of it or not, can get you into considerable legal difficulties. The car will be impounded and you might even go to jail or pay steep fines. If you've come across a great offer but worry about the legality of the vehicle, this post will show you the 5 most effective ways to check if a car is stolen.
1. Run a stolen vehicle VIN check with BeenVerified
The easiest method to see a stolen car is to run a VIN check online. VIN (vehicle identification number), made up of 17 characters, is like a unique identity of each vehicle. With this digit, you can unearth a car's history, title and ownership, which will be helpful for you to make a wise buying.
If you don't have a VIN, searching by the license plate also works.
License Plate Lookup
Research a Vehicle by License Plate
BeenVerified is one of the best all-around people search engines. It allows you to acquire crucial details about a vehicle by running a quick lookup by VIN or license plate number. Apart from that, it offers name search, reverse phone lookup and more search options. These tools combined should offer you deeper insights into the vehicle owner or seller.
1) Go to the BeenVerified vehicle search page.
2) Enter a VIN number or a license plate + State to search. Click the SEARCH button and you're good to go.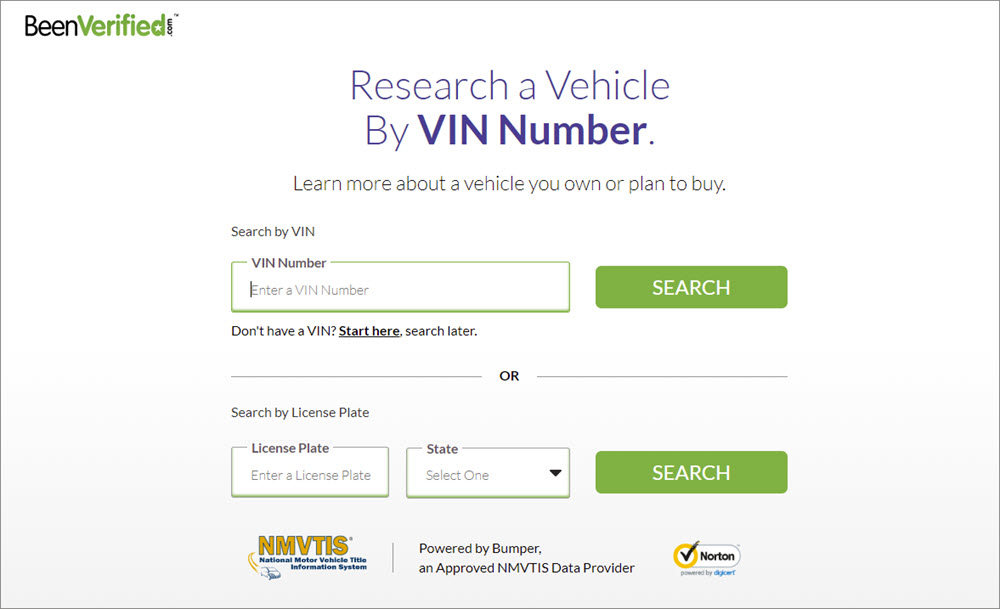 3) Wait a while until the results load up. Unlock the report, you can see essential info such as the specifications, owner details, theft records, accident and salvage records, title records and so on.
Tips: BeenVerified is a subscription-based service, but now you can get the thorough vehicle reports at a whopping 40% off discount!
2. Track vehicle ownership with Bumper
Bumper is another professional service for vehicle search. If you're planning to buy a used vehicle and want to know it better, this tool definitely helps. By searching with a VIN or license plate number, you can get access to accident history, salvage and branded titles, standard equipment, manufacturer recalls, equipment and trim specifications, sale history, market value, ownership costs
1) Visit the Bumper homepage. Then select the search type you prefer, enter the VIN or license plate number and click SEARCH.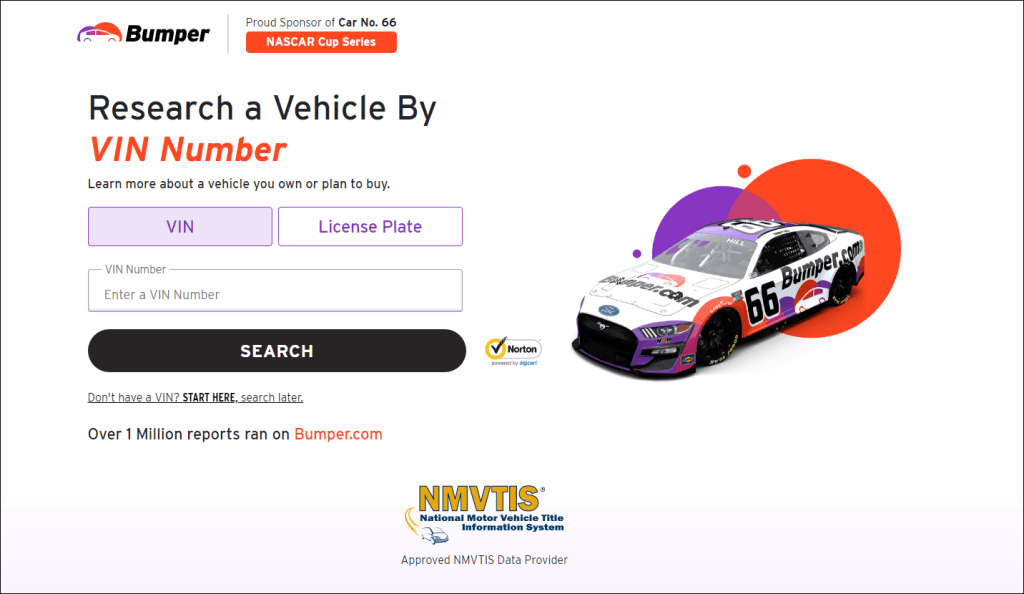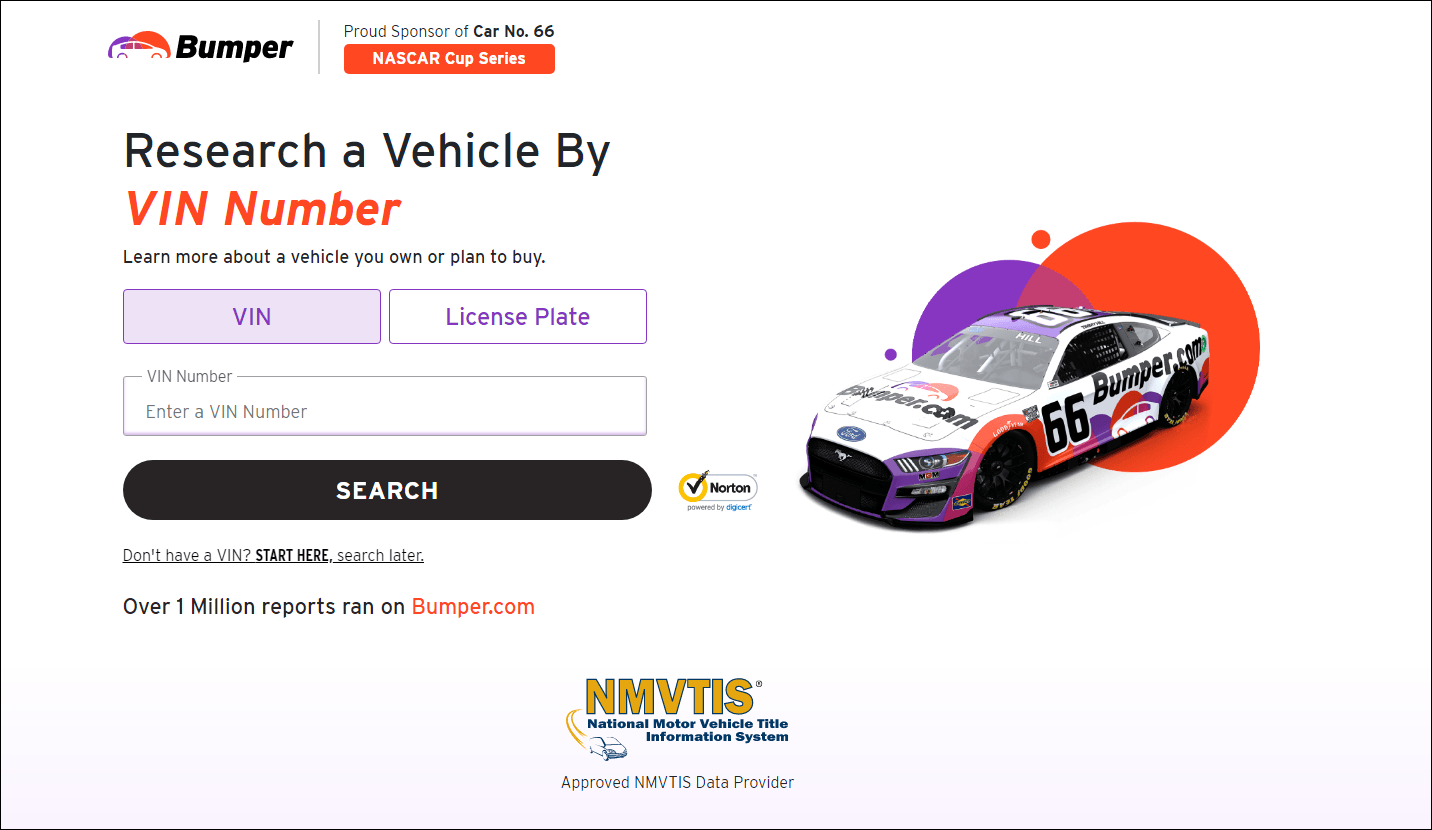 2) Once the report is ready, check out the information you need. Or you can download Bumper on iOS or Android to view the report on the go.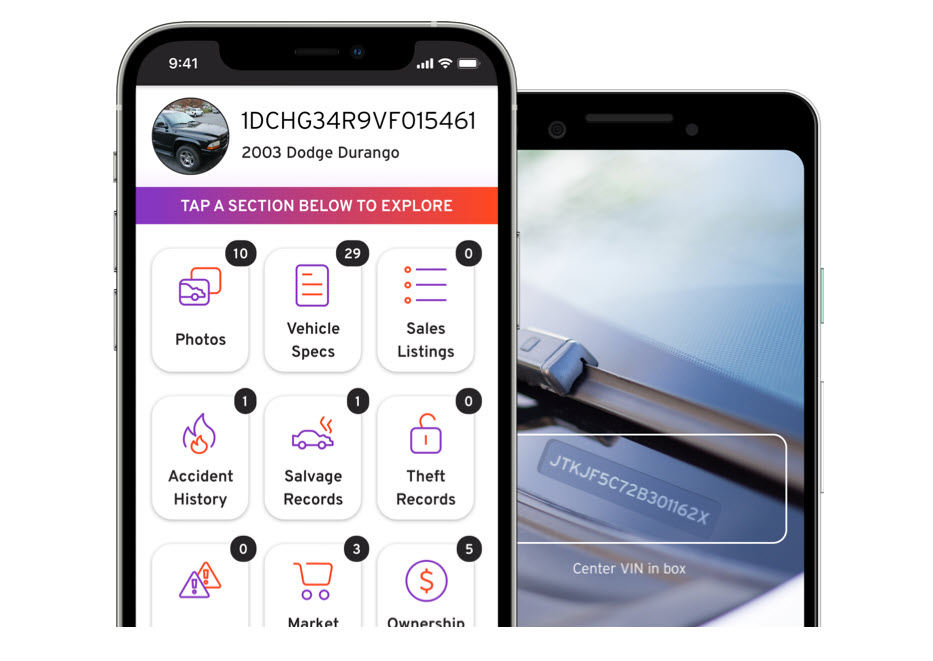 3. Explore vehicle history with EpicVIN
EpicVIN is also a reliable and trustworthy data provider approved by NMVTIS (National Motor Vehicle Title Information System). With over 350 million data, it makes it easy for you to identify whether the vehicle is stolen and being resold. Besides, you'll learn if the vehicle has a clean title across all states or holds any history of accident or damage that was concealed by the seller.
1) Go to EpicVIN. Choose how you want to search, by VIN or License Plate, enter the number and check.


2) Unlock the report and you'll see different sections and how many records are included. Click each section to get more detailed information, or you could directly navigate to the Stolen vehicle check part.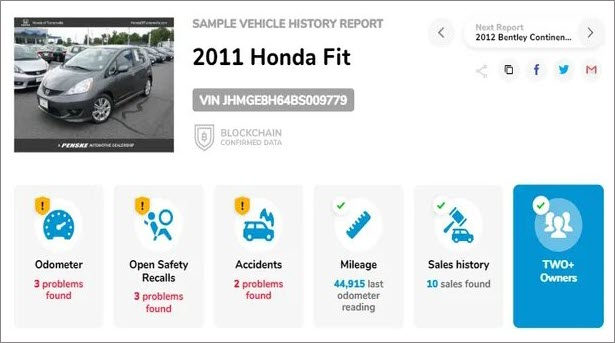 4. Check out official resources
If third-party VIN check services don't work for you, there are some official resources you can refer to.
NICB VINCheck
VINCheck of NICB (National Insurance Crime Bureau) is a free service to check vehicle records of insurance theft claim and salvage. You could perform up to 5 searches within 24 hours.
DMV (Department of Motor Vehicles)
This is an official source for vehicle registration, driver licenses, occupational licenses, and more. You'll need to submit a formal request and pay a little fee to acquire the info.
5. Contact your insurer
Insurance companies have their own databases of vehicles. Turn to your insurer for help and ask them to check if the car has been stolen and whether the VIN has been cloned or transferred.
Conclusion
You should be very careful when buying a used car from a private seller. Verifying the VIN number is the most straightforward way for you to research a vehicle and get away with the stolen ones. Furthermore, we suggest you run a background search on the seller to know better about the person you're dealing with and make the right purchasing decision.
Hopefully this post helped. If you have any questions or suggestions, feel free to leave a comment below.