How to Check if a Car Has Clean Title – 2023 Guide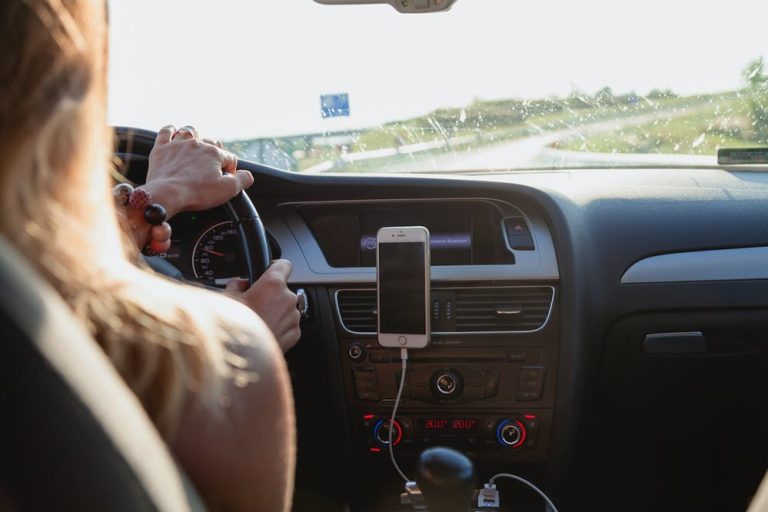 Vehicle Title Check
Enter a VIN or license plate to get vehicle history records
If you're buying a used car, it's necessary to ask for the title. It shows the vehicle's legal owner, provides valuable information about the history of the car. And most importantly, it tells you if the car has suffered major damage.
However, vehicle titles can be forged or altered. Sellers may purposely wipe something negative such as the flood damage or total loss, and this can expose you to hidden safety problems. To make sure you're not paying more than a car's actual value and steer clear of potential issues, read this post, and follow the steps to check if a car has clean title.
What is a clean title?
Every vehicle starts with a clean title. It indicates the vehicle has not been in a major accident, written off by an insurer or ever been stolen. A car that suffered serious damage or loss may get a branded title. Here are an overview of some common car titles:
Clean Title – The vehicle hasn't received any major damage and is in good shape structurally.
Salvage Title – The vehicle was involved in a major accidents and is deemed a total loss. It may need extensive repairs and can't be insured.
Rebuilt or Reconstructed Title – The vehicle with salvage title was repaird correctly, passed the safety inspection and can be legally driven.
When buying a used car, it's important to look over the car title, which will help you know the car's real status and avoid potential safety risk. Below we'll show you the best ways to run a title check easily.
1. Get vehicle report with BeenVerified
BeenVerified is one of the best all-around people search tools online and features a powerful database. By entering a VIN, you can get access to a wealth of vehicle data such as the accident records provided by state-level agencies, recalls and so on. Better yet, you can use BeenVerified's other popular tools such as people lookup and reverse phone lookup to verify a private seller.
1) Navigate to the BeenVerified vehicle search page. Choose to search by a VIN or license plate number. Then enter the number and click SEARCH.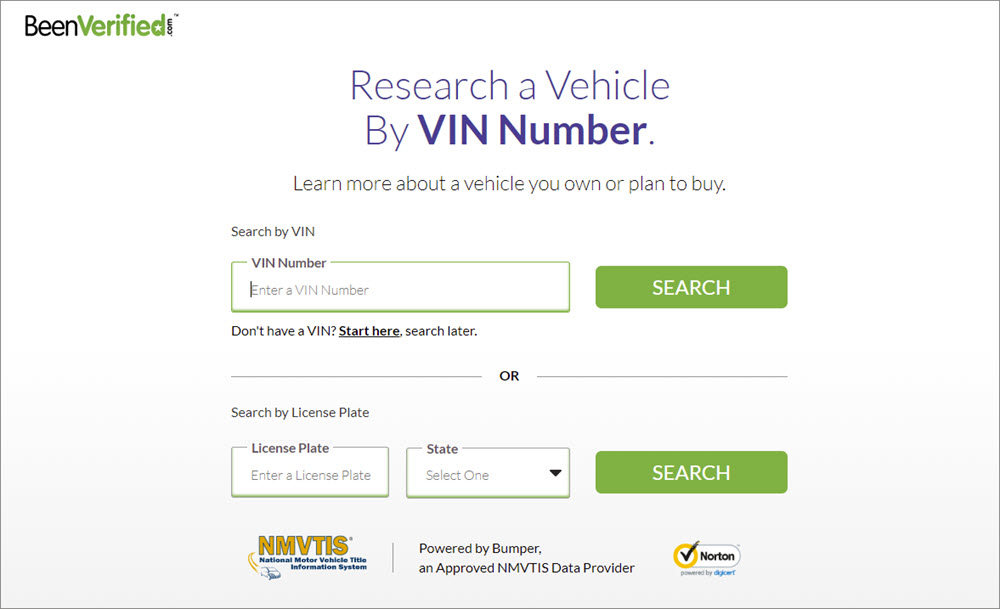 2) Wait a while for the report to generate. From the left pane, just navigate to specific section for more details. You could check out the vehicle owner, vehicle specifications, salvage & title records, market value and more.
2. Explore vehicle history with Bumper
As one of the top vehicle search engines, Bumper aims to make your car buying easier. With millions of accurate data from reliable sources including government agencies, insurance providers and car industry sources, it helps you uncover a variety of info such as the vehicle history, damage reports, service records and up to 15 section of details.
1) Go to Bumper's car title search page.
2) Enter the car's VIN number and click SEARCH.
3) Once it finishes searching the database, unlock the details to see if your car has a clean or branded title. You could also download the Bumper app to view the report on your mobile devices.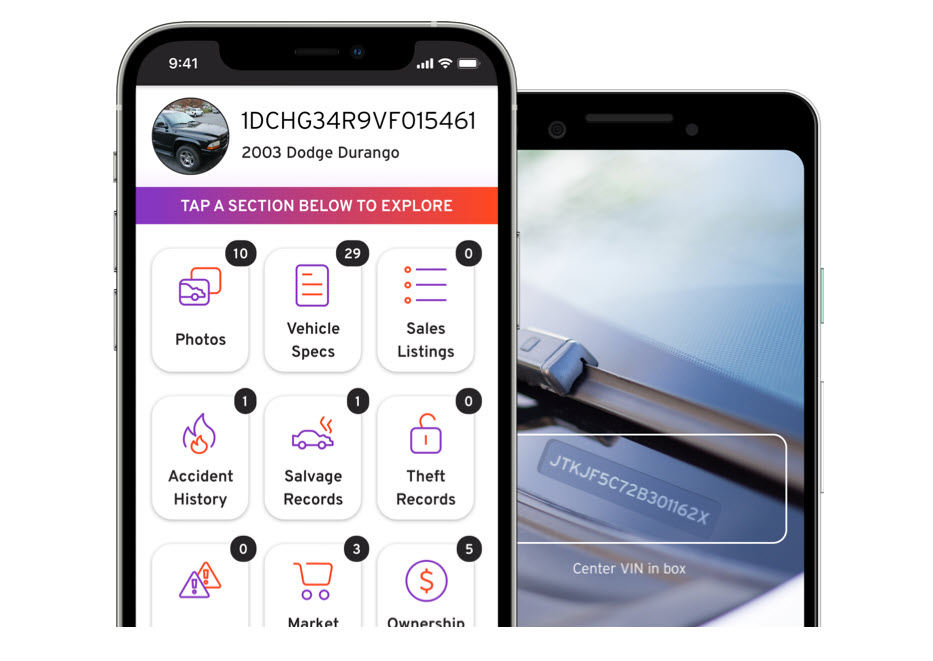 3. Run a title search with EpicVIN
EpicVIN is a professional and trustworthy vehicle check service. As an NMVTIS-approved data provider, it provides comprehensive and well-detailed vehicle history reports. If you're looking forward to safe purchase of used vehicles, look no further. Search now to discover everything you're after.
1) Visit the official EpicVIN website. You can try searching by a VIN or US License Plate number.


2) EpicVIN displays all the available vehicle details in a user-friendly interface. The report contains odometer check, open safety recall check, salvage/insurance records and even major state title brand check so that you know whether the vehicle holds clean title across all states.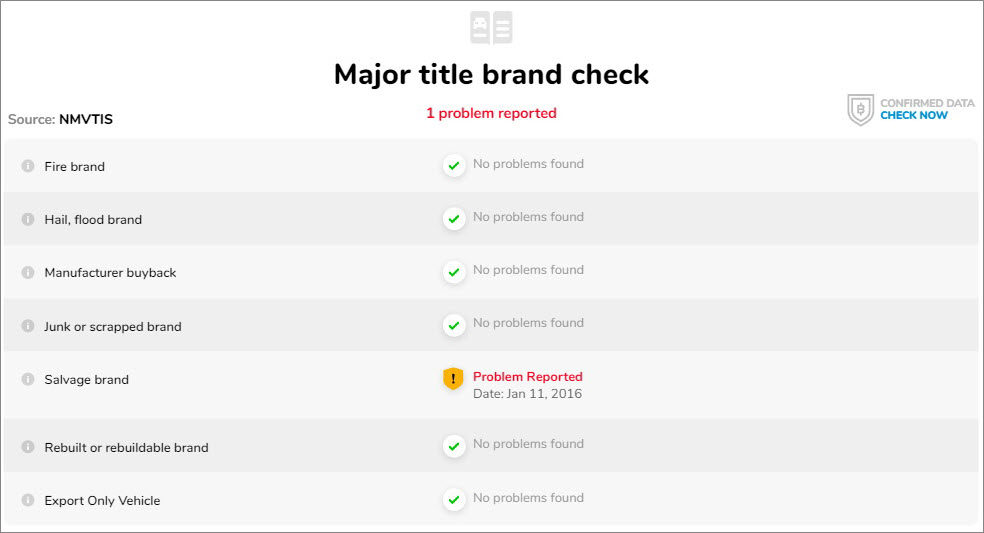 ---
So these are 3 methods about how to check if a car has clean title. There's no eaiser way than using a professional search tool. But if you don't feel like using a third-party service, try reaching out to the local Department of Motor Vehicles (DMV). Simply submit a request online or offline, and you should receive a report of the vehicle's history and title status. You'll also need the car's VIN and pay small fees.
Hopefully this post helped. If you have any questions or suggestions, please feel free to leave a comment below.