2023 Guide – How to Check for Car Safety Ratings Easily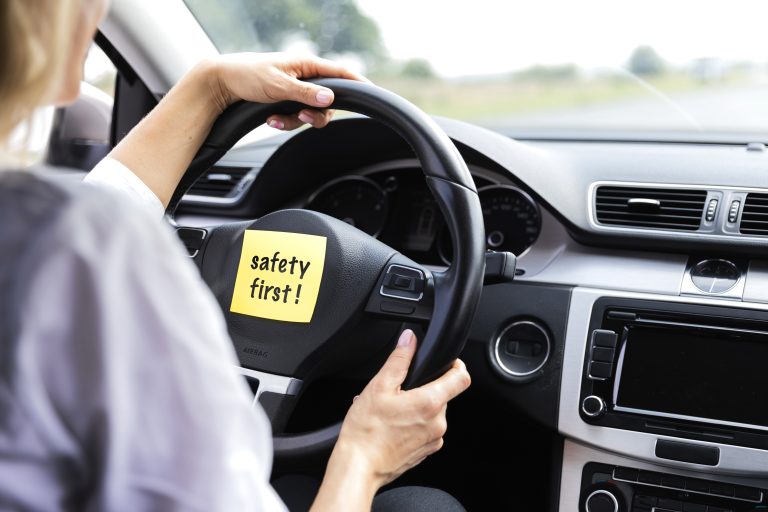 Vehicle Safety Checker
Enter VIN to check safety ratings, accident history, recalls and more!
*Sourced from Approved NMVTIS Data Provider and NHTSA
When it comes to buying a car, there are so many factors to consider: price, fuel efficiency, comfort, and more. However, one crucial aspect that is often overlooked is checking the safety ratings of the vehicle you're interested in.
In this comprehensive guide, we'll walk you through everything you need to know about car safety ratings and how to ensure you're making a safe choice, especially when buying a used car.
What are vehicle safety ratings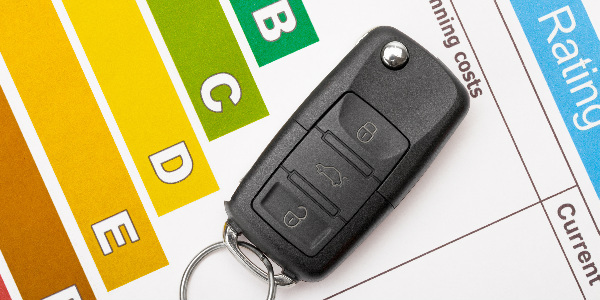 Vehicle safety ratings serve as evaluations conducted by reputable organizations, like the NHTSA in the U.S., to assess a car's safety performance. These assessments consider factors such as how well a vehicle protects occupants during a crash and accident prevention systems.
You can think of it as a car's report card on its ability to protect you in an accident and incorporate advanced safety features. Ratings are often presented using a star system, with 5 stars indicating the highest level of safety.
Understanding the ratings empowers you to choose a car that prioritizes the safety of you and your loved ones. Below, we've gathered two ways to help you find information about a car's safety ratings.
Checking safety ratings by VIN
One efficient method to obtain safety ratings information for a specific vehicle is by using its unique Vehicle Identification Number (VIN). By utilizing VIN-based tools like BeenVerified and Bumper, you can not only obtain reliable safety ratings, but also other useful information for the specific vehicle you're considering.
1. BeenVerified


As an all-rounded people search engine, BeenVerified also provides a dedicated service for conducting VIN number lookups. With an extensive database housing billions of records and access to data from an approved NMVTIS data provider, BeenVerified is able to compile a detailed vehicle report to help you be better informed about a car's previous owner, history, titles, specs, market value, safety information, and more.
Go to the BeenVerified VIN lookup page.
Enter VIN# and then click SEARCH.

Wait as BeenVerified scans its database and scours all the available records of the vehicle. After a subscription membership fee is paid, an easy-to-read report will be presented to you with information about safety ratings.


2. Bumper


Bumper is another trusted resource and an approved NMVTIS data provider. Its VIN check tool is able to provide vehicle details as well as safety ratings information. By entering the VIN, you can access a detailed report that includes accident history and damage reports, applicable title issues, cost of maintenance, and safety recalls.
Head to Bumper.
Input the VIN and click SEARCH.

It may take some time for the scanning process to complete. Subsequently, you will receive a detailed and user-friendly report that covers 15 different sections of records spanning the entire lifespan of the vehicle.


Checking safety ratings by year, make & model
Apart from VIN-based searches, you can also check safety ratings by referencing some official websites s such as the National Highway Traffic Safety Administration (NHTSA) and the Insurance Institute for Highway Safety (IIHS).
This approach allows you to search for free, but the search results will be limited to info about safety ratings.
1. NHTSA

The NHTSA is a trusted authority in the United States in evaluating vehicle safety, providing you with reliable information to make informed choices. To check vehicle safety ratings with NHTSA, visit the official NHTSA Ratings page, input the year, make and model of the car, and click the search icon. If the vehicle is rated, the info will be presented to you as below: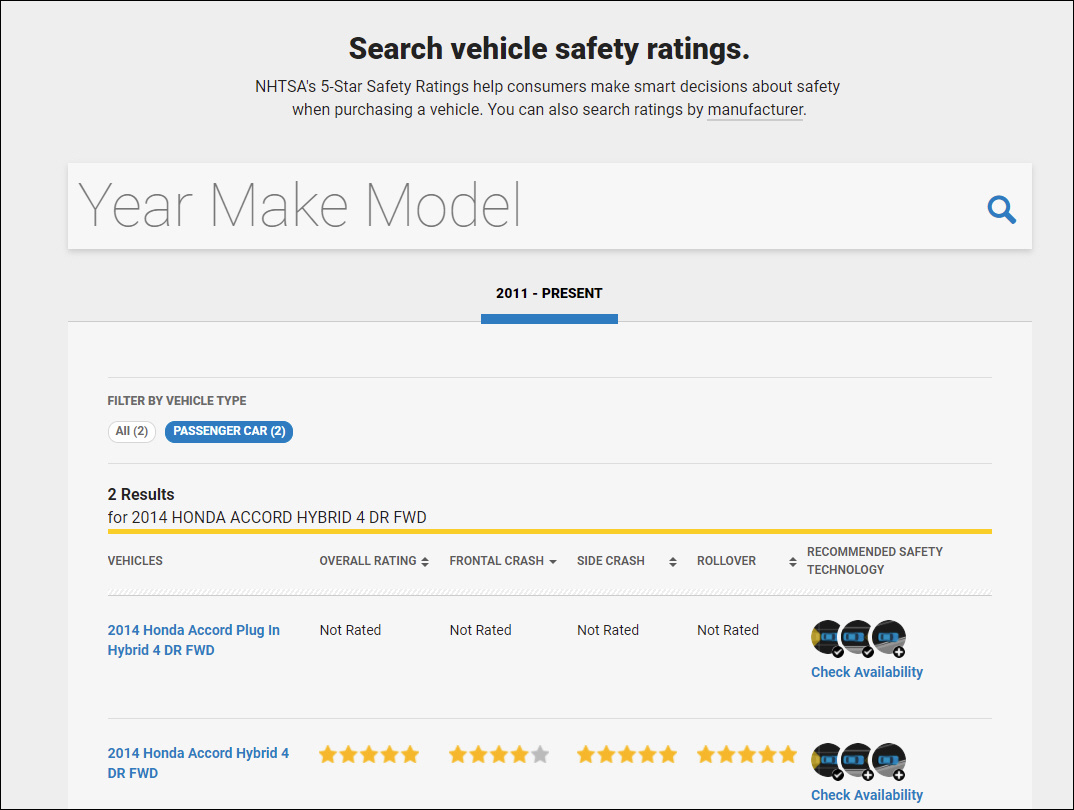 2. IIHS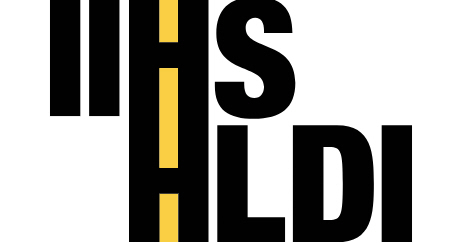 The Insurance Institute for Highway Safety (IIHS) is a well-regarded organization that conducts extensive safety tests. The IIHS has developed its own comprehensive rating system that evaluates both crashworthiness and crash avoidance and mitigation. On the IIHS website, you can search for safety ratings by entering the vehicle's make and model, which will generate a detailed rating report.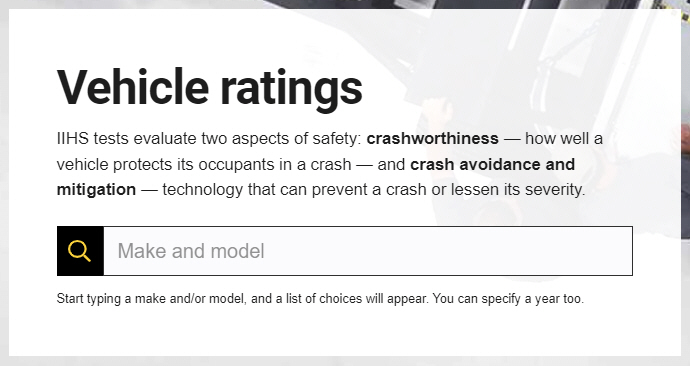 Wrapping up
There is a lot to calculate when you are looking to shop for a car. If you're planning to purchase a used car, the process can be even more complex due to the potential for hidden history and condition issues. By taking the time to explore safety ratings and other useful details through resources like vehicle search tools from BeenVerified and Bumper, you can be more confident throughout the car-buying journey.
So, before you finalize your car-buying decision, take a moment to check the safety ratings—it's a small step that can make a significant difference in your peace of mind. Drive safely!
Featured image by by Freepik