How To Check Used Car History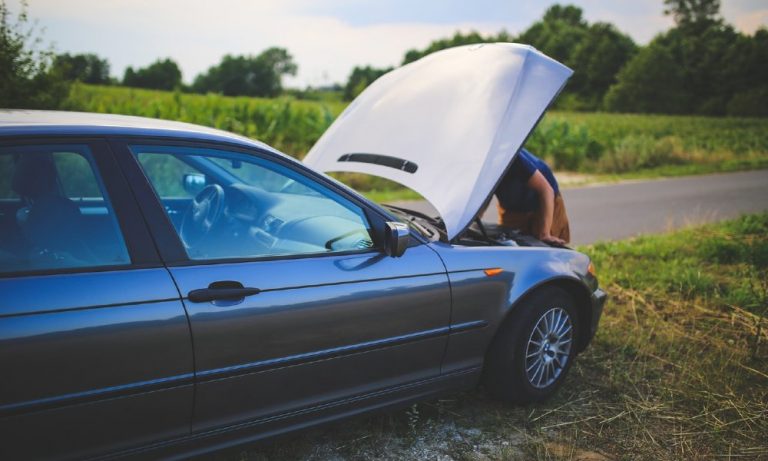 If you plan to buy a used car, the more you know about it the better off you are. In order to know more about the car, you need to check car history including car accident history, salvage, theft records, and more. So where to find all these information to check car history? Read on to find how.
It's possible that a previous owner paid for repairs out of pocket instead of making an insurance claim. So use these services as a tool, but don't expect they can be 100% accurate.

Bumper
Search for car history with one click.
Use Bumper to research used cars
Bumper is the best vehicle search website to help you gather important information about a vehicle. Bumper provides a report containing the vehicle's accident history, salvage, theft records, branded titles, standard equipment, manufacturer recalls, equipment and trim specifications, sale history, market value, ownership costs and much more details.
If you're trying to find a comprehensive report with easy-understanding information, Bumper would be the best choice.
1) Go to Bumper.
2) Enter the VIN Number/License plate number and click SEARCH.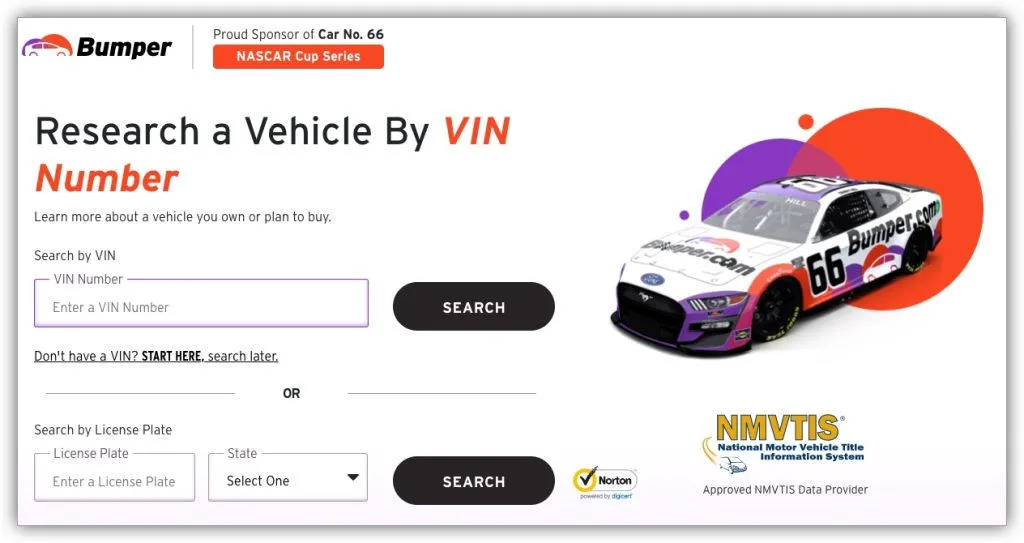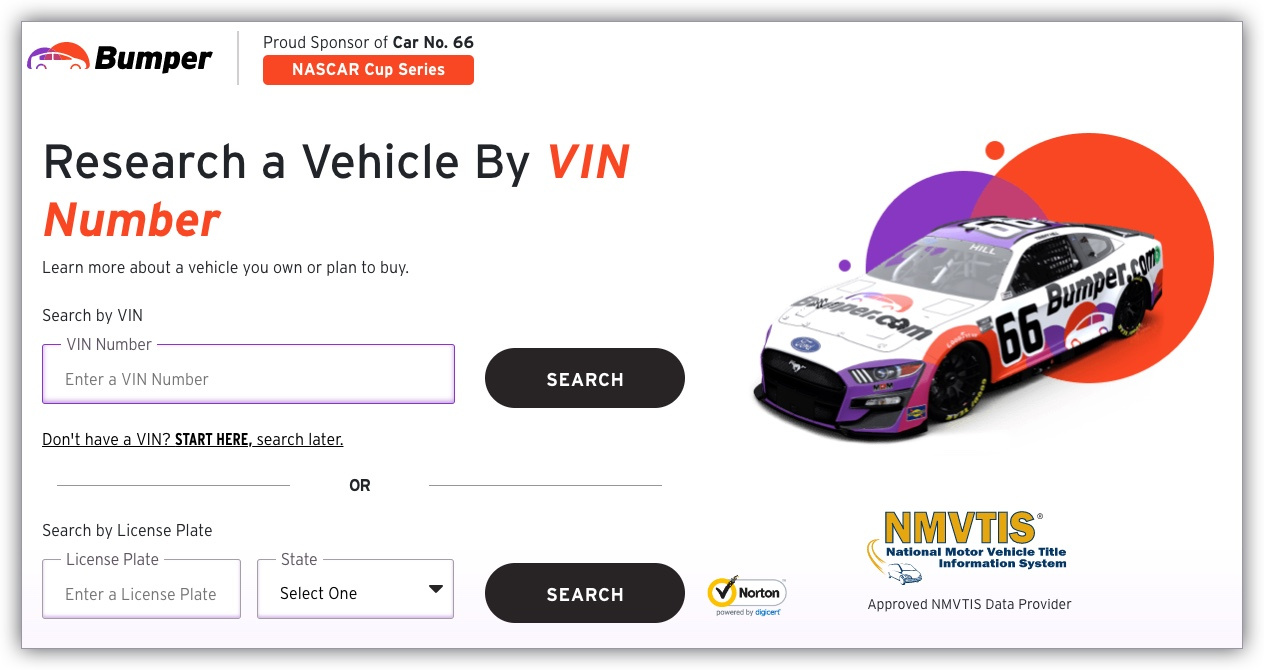 3) Bumper will search on its database and give you a report that contains the information you need.
Check car history with BeenVerified
BeenVerified is one of the best search engines to check car history. The advantage of outperforming other competitors is that you are able to find previous ownwer of the car with BeenVerified power people search, so that you're able to get more details. BeenVerified not only allows you use VIN numbers/license plate to search for all-related information about the car but also provide owner details of a vehicle. Back up by billions of real-sourced data, both from governments and the public, BeenVerified has the ability to offer users to find what they want.
1) Visit the BeenVerified vehicle search page.
2) Enter VIN number/License plate number + State to search.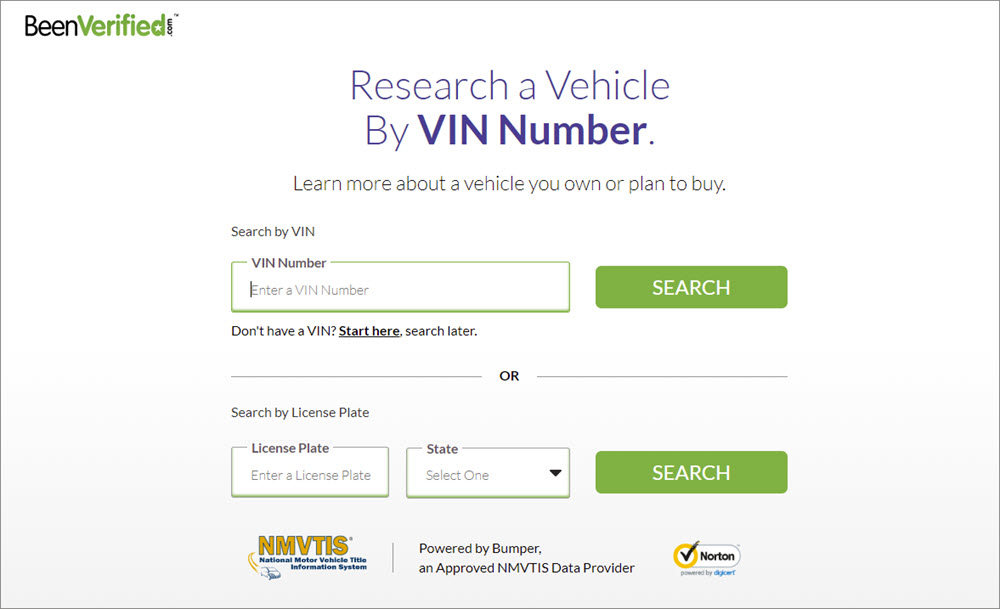 3) You'll get a detailed report about the car, including the market value, ownership cost and more. You can find the previous owner in the Owner Details section. Then you can search this person on BeenVerified to get more helpful information.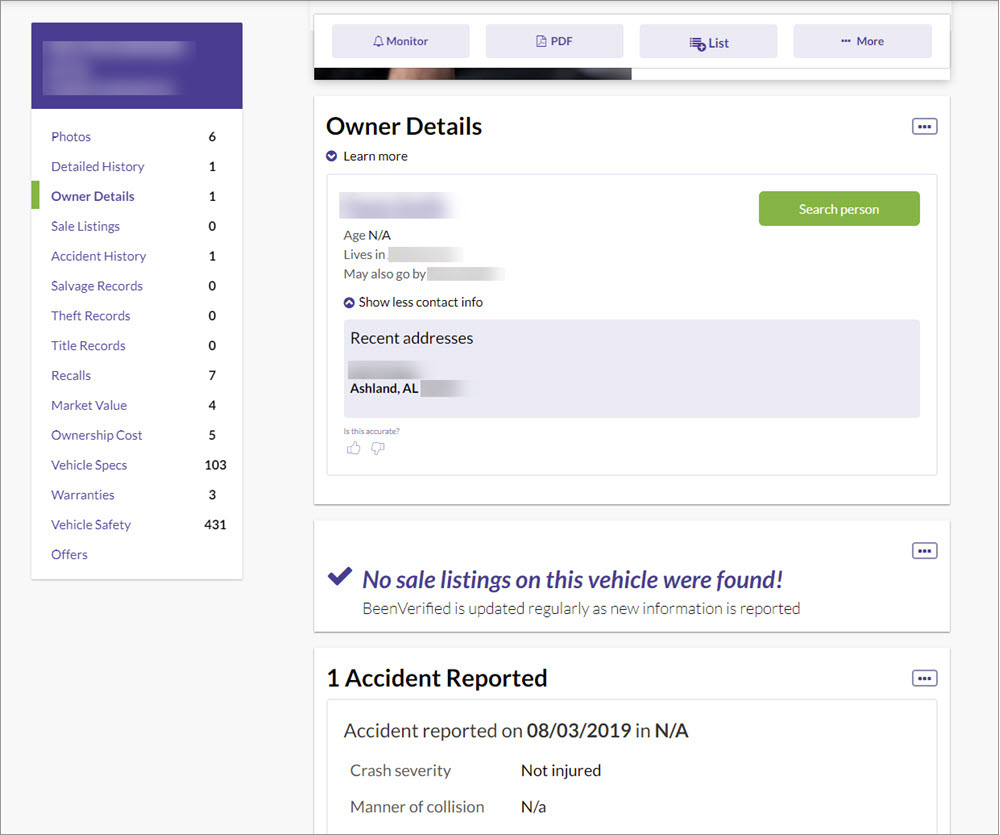 Request car report from DMV
DMV maintains the public records of vehicle including vehicle registration (VR), driver's licenses (DLs), occupational licenses (OLs), and more. You can request vehicle information for yourself and others from DMV and pay a fee to access it online and offline.
Find car history from websites
There are some websites provides free VIN check, such as the National Insurance Crime Bureau (NICB), VehicleHistory.com or iSeeCars.com/VIN. You can pop in the car's VIN number and get the report.
But free sites usually limit searches, and they won't give you a comprehensive report. you may receive basic information such as salvaged, reported as lost or stolen. Many free sites may give you similar results. It's possible to receive wrong report. You need use more than one of these sites to get the full picture.
Final thought
It's essential to check car history before buying a used car. You need VIN number or license plate number to search for related and trustable information. It would be great to get a free VIN check, but the data you find on the free sites are not comprehensive. I would suggest turn to a paid service to save your time and energy.
Note all the data you get from a car report should match up with the car. If there's no match, you should stop moving to the purchase.