Beginner's Guide to Casual Couponing That Saves You 50%+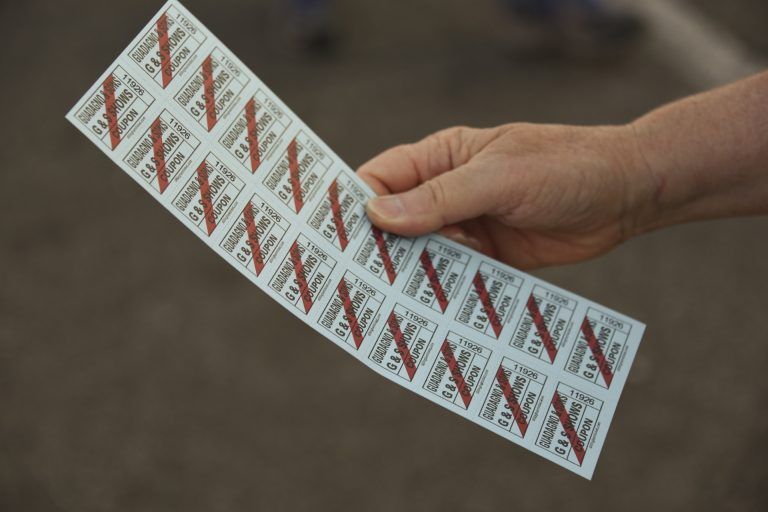 Tired of spending serious cash on groceries, toiletries, pet items, apparel, home decor, and simple entertainment? Or maybe you have zero time to collect coupons and scour the web for online codes. We've got you back.
This guide to casual couponing won't take you more than 20 minutes but will definitely save you 50% of your daily cost. It's time to show your talent for cutting household expenses.
What Is Casual Couponing?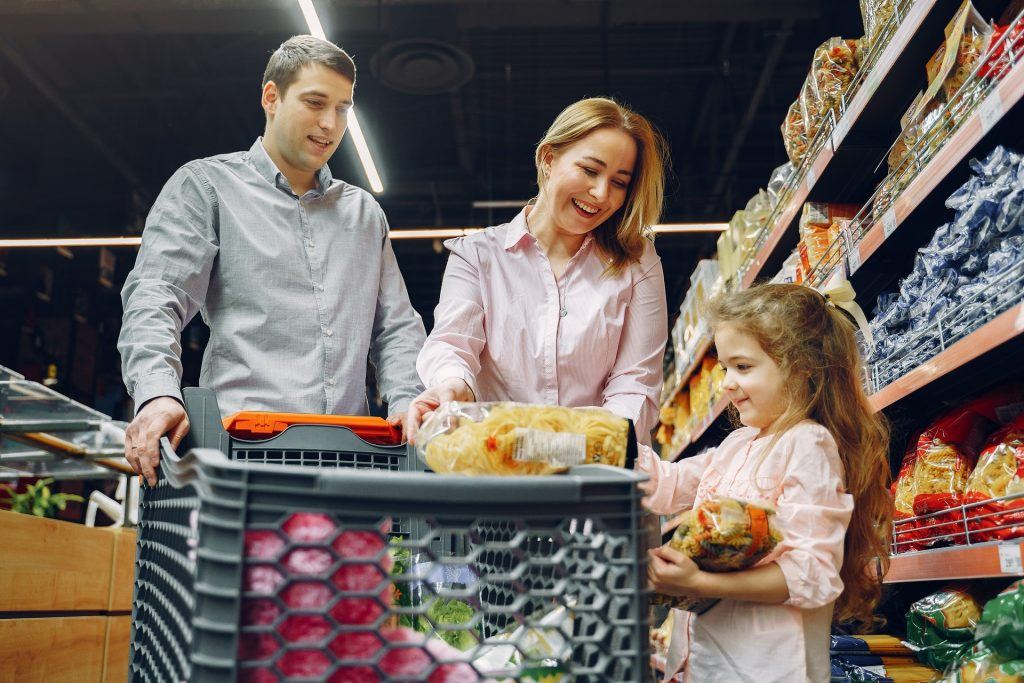 Honestly, it takes time and skills to be an extreme couponer. Therefore, what we're talking about here is how to coupon in a casual way. Never let coupons dominate your life. That's our bottom line.
Unlike extreme couponing, which takes you several hours a week to save as much money as possible, casual couponing is the way you only focus on saving money on the products your family uses the most. You can still save hundreds a month but with way less time.
What we're covering here is to find the right moves to be a wise couponer. You don't need to collect tons of coupons for future use. Just make full use of the coupons you already have, and learn what is the best timing to use them and how to combine them in a single order.
Couponing Basics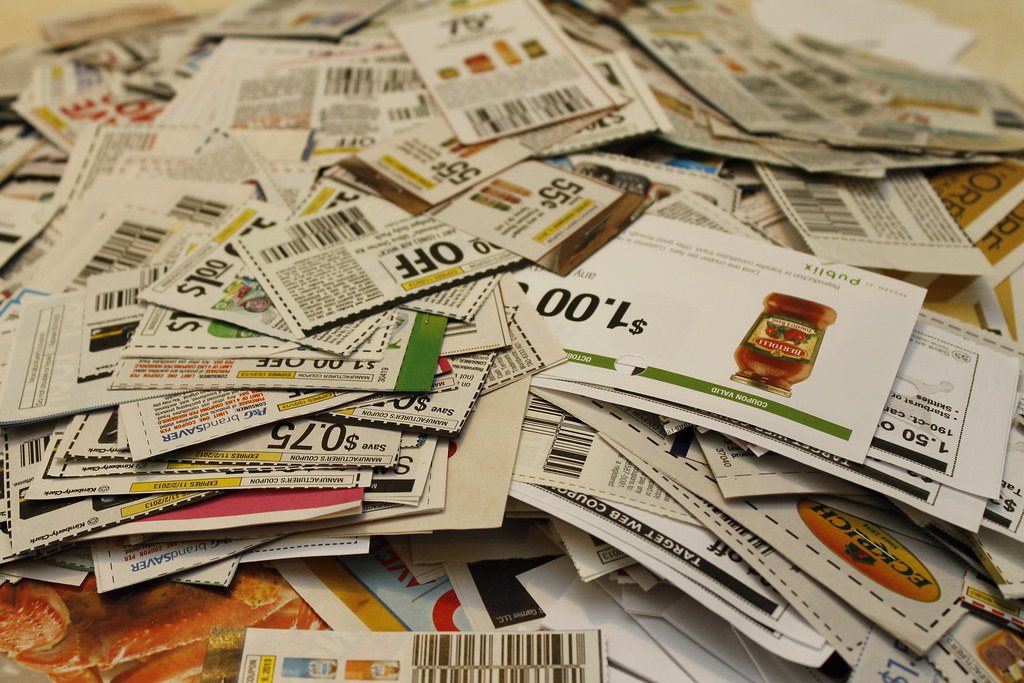 To be a good couponer, you've got to know what you're going to deal with. So we'll walk you through all the basics about couponing, then show you other saving techniques to acquire a deeply discounted price.
1. Do you really know coupons?
Manufacturer Coupons
Manufacturers produce and distribute the products that go into the stores. To promote certain products, manufacturers sometimes distribute coupons. All manufacturer coupons display the words "Manufacturer Coupon" across the top.
Store Coupons
Store coupons are exclusive to the issuing store unless a store accepts competitors' coupons. The name of the store that distributed the coupon or the words "Store Coupon" is usually displayed on the top-front of the coupon.
Coupon Codes/Promo Codes
It's simply a reference code such as "SAVE20" or "CYBER50" that you enter on a merchant's website to receive a special offer, discount, free shipping, or gifts. This is the most common type of coupon you will see if you do a lot of online shopping.
Printable Coupons
Search online, print the coupon at home, and take it to a store and receive the advertised offer. There are store coupons and manufacturer coupons, and it's possible to combine both of them on a single order.
Catalina Coupons
Sometimes referred to as checkout coupons, Catalina coupons are full-color, long paper coupons that print out from small printers located near the registers in the checkout areas at grocery and drug stores. People just love Catalina coupons because they can be paired up with other types of coupons.
Rebate
Rebates are refunds. You pay the full price first and wait for the advertised refund. This usually involves filling out some refund paperwork. Advertisers know that not everyone who is eligible for a refund will apply for it. So be sure to do the paperwork, fill out any forms, keep proofs of purchase…whatever it takes to get the rebate.
2. Do you know the lingo?
Coupon Stacking
You can use more than one coupon on a single item, usually a manufacturer's coupon in addition to the store coupon for extra savings. If a manufacturer coupon says "Cannot be combined with any other coupon," you can still stack a store coupon on it.
Double Coupon Deals
A coupon is worth twice its value. A $5 off coupon will be $10 off during double coupon deals.
Coupon Overages
The final price after coupons falls below $0.00. You can either own money in cash from the grocer or get credit for future purchases.
NYNO
On your next order. It's always a Catalina coupon, which you can use as money off on your next order. However, you can separate your purchase to use it right away.
MIR
Mail-in rebate. A partial or full refund is mailed after you send proof of purchase. Rebates are offered by the manufacturer when you buy a certain quantity of their products.
"Available at…" vs "Redeemable only at…"
If you print a manufacturer coupon with a store suggestion on it, you can totally use it at other retailers as well, except for a coupon with store restrictions such as "only at…".
To save time, you can check coupon policies for national and regional stores before you go shopping. It's very important to be familiar with the coupon policies in case they tighten their coupon restrictions.
Steps to Casual Couponing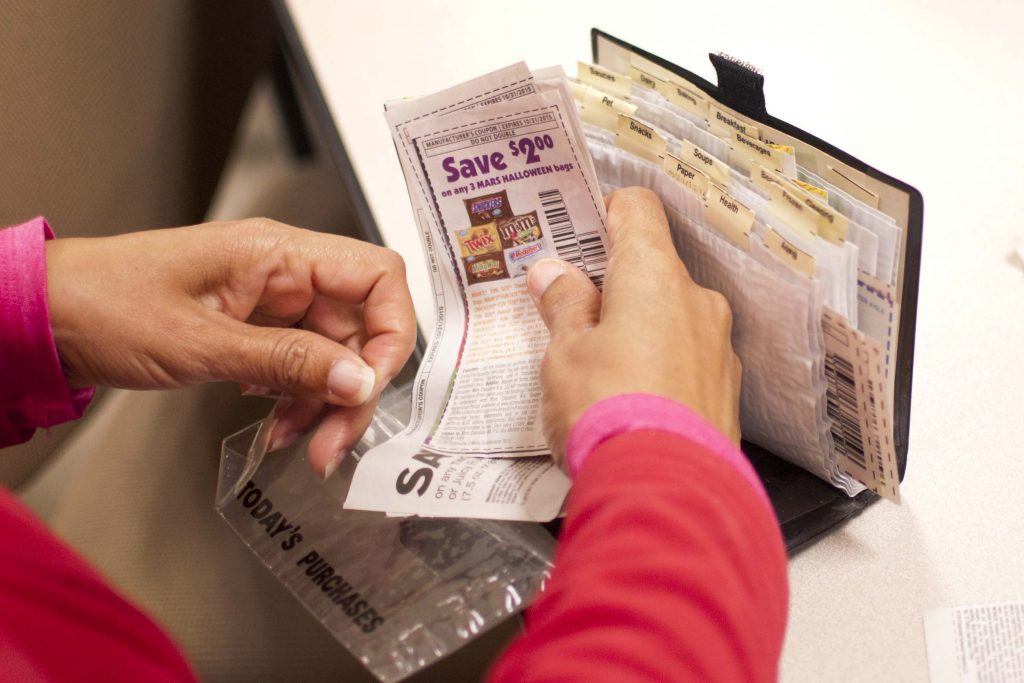 1. Where to get coupons
Sunday newspaper
The easiest way to get started with couponing. You can find some very popular inserts such as Smart Source (SS), Red Plum (RP), and Proctor & Gamble (PG). You can also ask a neighbor or family member to pass along the coupons they don't need.
Printable coupons
These days it's quite easy to find tons of printable coupons online such as coupons.com, the Crazy Coupon Lady, RetailMeNot, RetailMeNot Everyday, Smart Source, Lozo, etc. By doing this, you will save a lot of time clipping and searching through your binder as long as you have a printer at hand. Plus, you won't have to pay $1 a week for the newspaper.
From the manufacturer
You may not know that you can actually ask the manufacturer directly for coupons.

First, make a list of all the brands you use a lot and go to their official websites. Make sure you sign up for their newsletters and join their mailing list, for they will offer to sign up discounts and coupons as part of their weekly or monthly e-mail.

Second, follow these companies on social media. They will share coupons and sometimes freebies during holidays or special events.

Third, you can e-mail to praise their products or complain about an issue to get free coupons. When there're new products available, you can request free samples. They may come to your mailbox with high-value coupons tucked inside.

Finally, take advantage of your birthday. Many companies offer birthday discounts and even freebies, so make sure you check Birthday Freebies if your birthday is around the corner.

Coupon websites
If you do online shopping a lot, coupon websites can help you save a lot. You may find there are tons of expired codes because manufacturers sometimes expire their online codes without notice. To save your time, you'd better stay with a few coupon websites that you can trust, such as RetaiMeNot, SlickDeals, or DE coupons.
2. Always match a sale with a coupon
If you want to save a lot, say 70% to 90%, first make sure you're getting the best price. Items frequently go on sale, and when they do, grab this great opportunity to save.
Buy-one-get-one deals are always great, and sometimes you can apply a coupon on it. When you need a bulk of these items, you can find more coupons and redeem one coupon on two items at a time.
Don't buy it if it's not on sale.
Combine a sale with a coupon.
Follow the two rules and you will find it can make a huge difference in reducing your daily costs. Hold your coupons and be patient. If this is something not so urgent, you will know it's worth the wait.
However, just because it's on sale doesn't mean it gives you the best price. You need to learn what is a good price and what is an awesome price.
In order to maximize your savings, you need to know the Stock Up Price of all kinds of products. If you have no idea of what it is, you can refer to the stock-up price list.
3. Triple your savings by including cashback
Cashback apps like Ibotta and Checkout51 will give you cashback for your in-store purchases. All you need to do is taking a picture of your receipt and uploading it to the app. It's the easiest and most hassle-free way to save money when we shop.
4. Forget about brand loyalty
If you prefer one brand to another, it gets tough to get the best deals. If both of them make no difference in quality or taste, you can forget about brand loyalty. You can save way more money than you can imagine if you choose a generic brand over a name brand.
When you can grab something necessary for free or close to free, it's a no-brainer that you can save a lot more when you choose the cheaper one.
5. Ask for price matching
Many stores offer price matching, but only a few shoppers ask for it. It seems many shoppers are reluctant to track price changes themselves. Whether you purchase things in-store or online, you can always ask to be matched when you find a lower price on an identical item. For example, at Walmart you can bring a competitor's ad and Walmart will honor the lower price.
6. They own you a refund
It's tricky to track the price changes yourself, but this can be quite easy when you use Paribus. This app will check your online purchases (using your email address), and if anything you bought drops in price, they'll give you a refund.
Conclusion
Casual couponing is the way you save more than half of your daily expenses with the least time. Whether you're shopping in a grocery store or online, don't let coupons take over your needs. Your shopping list first, then comes the coupon.
It's easy to get a little crazy when you find some amazing coupons. Don't rush into buying things and avoid buying too much of them just because your coupons are expiring soon. Stick to your shopping list. Then collect coupons and find the best timing to use them.