How to Call Back No Caller ID in 3 Easy Ways
Search Unknown Caller Now
Caller ID Lookup
[1] Enter Number
[2] See Owner Name, Current Address, Pics & More!
When your phone rings, you'll pick up the phone and glance at the phone screen to check who's calling you. But what to do when you find no number on the screen? When the phone screen shows 'Unknown' or 'Private number' instead of a specific number/caller ID, it's hard to tell whether it's a scammer call or from someone you've been waiting for.
If you didn't pick up the phone call, it seems impossible to know who's calling. Fortunately, there are ways to identify the person behind a private number.
Method 1: Call back with #69 or *69
Even people can hide their phone number when calling, you also have the right to uncover the person behind a hidden phone call. The first and the easiest way you can try is Last Call Return. This service lets you automatically call the last number that called your phone, whether or not the call was private.
Here's how:
For landlines, dial *69 (in the U.S.).
For mobile phone, dial #69 (in the U.S.).
Note: Your phone provider may set a time limit in calling back a number, typically within 30 minutes of the last call.
If you missed the phone call and use this calling method, you won't get the actual phone number of the private number. But you have the chance to get in touch with the caller if the caller picks up the call. Even no people answer the call, you might get their voicemail which gives you a clue to the caller's identity.
If you can't get information from the calling method, you can move to the next method to get the actual phone number.
Method 2: Search the number in the call log
Check your phone call logs from your phone service provider to get the actual phone number. Then you'll know who called you. Most phone companies offer services such as call block, call rejection, call trap or call screening. They would save a log of your incoming and outcoming calls so you can reveal a private number in these logs.
You can contact your phone service provider to get the call log, then search the number from the call log. It may cost you a little, but these services may not be available in rural areas.
The duration of how long these call records or logs are stored differs with each phone service provider. So contact the phone service provider immediately after you received an unknown phone call.
Method 3: Use a reverse phone search
When you have the number from the call log, you can trace this private number by running a reverse phone search. Nowadays, many websites and apps can allow you to track phone numbers easily. There're hundreds of brands and websites trying to promote their products.
We tried 10 popular websites and we've found the 3 best phone number tracking services for you. For each of them, you can use either the website or the app to track the phone numbers.
BeenVerified
BeenVerified is one of the top phone number lookup engines available. It combines a vast database of aggregated public data from public records, social media accounts to criminal history information, property records, and more.
Just enter the phone number into the search box below and hit Search. BeenVerified will then search billions of public records for information related to that phone number.
1) Go to BeenVerified and sign up.
2) Go to BeenVerified's Reverse Phone Lookup page.
3) Type the number and click SEARCH.

4) You'll obtain the available background information about the caller, including their name, age, location, email addresses, and social media accounts attached to the number.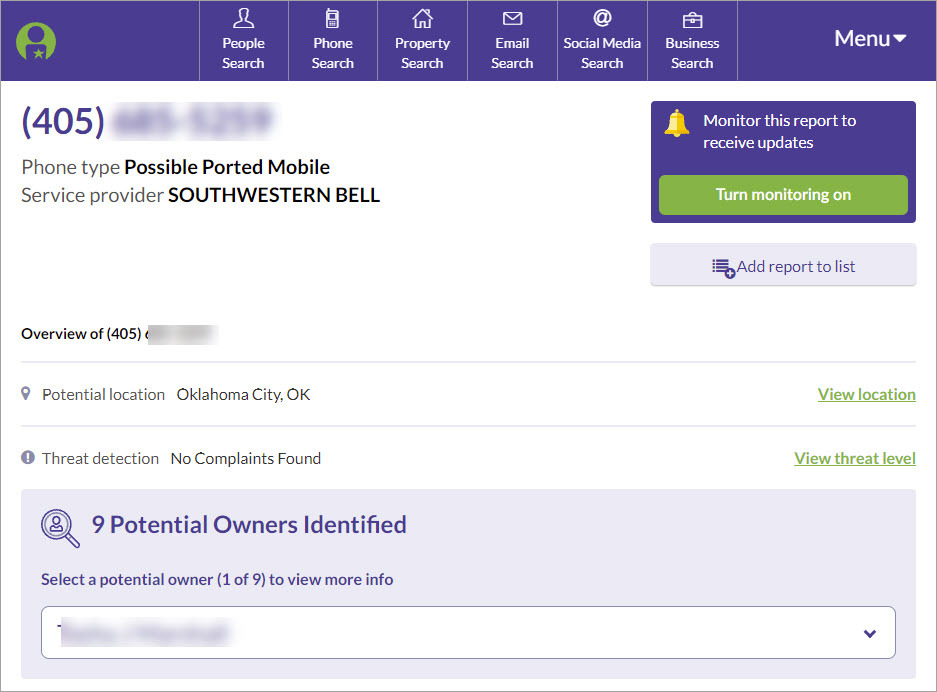 Spokeo
Spokeo is one of the most powerful phone number tracking tools you can find. It provides an easy way to find out who's behind those mysterious unknown numbers and access to names, addresses, social media profiles, court records, criminal records, email addresses, and more.
1) Go to the Spokeo official page.
2) Type in the phone number and hit Search Now.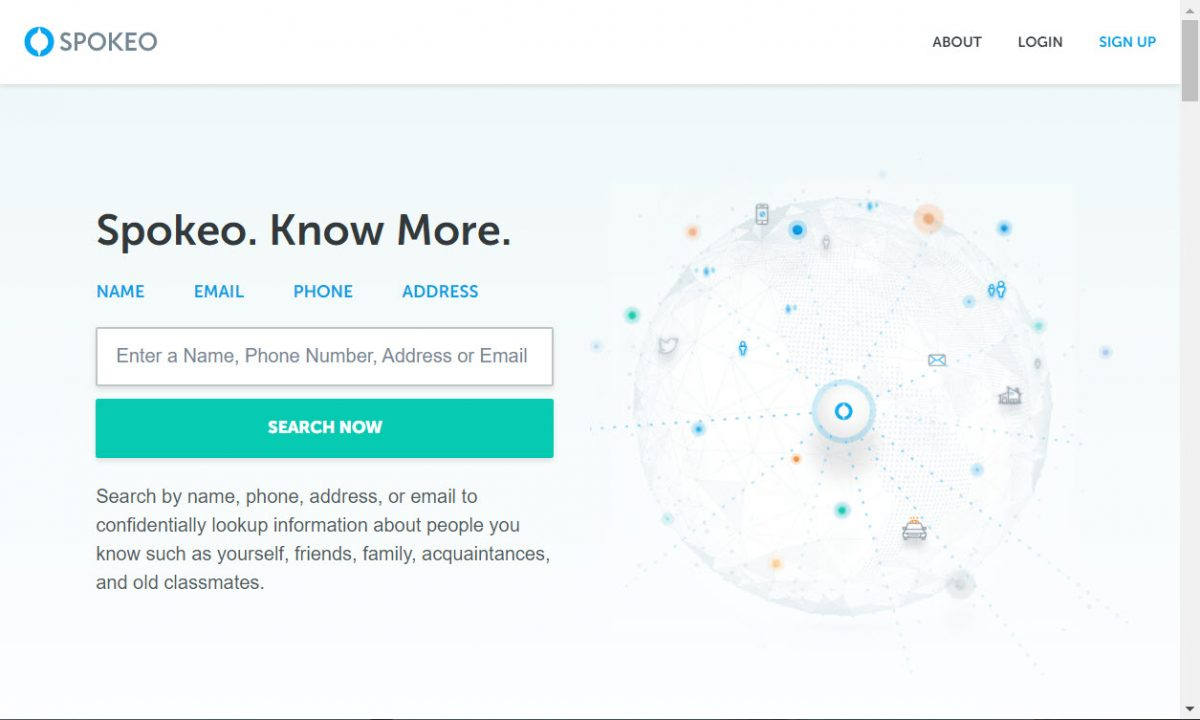 3) You'll get a report that contains information associated with the phone number. It may include the full name, age, address, family info carrier details of the caller.
PeopleFinders
PeopleFinders.com is a leading Data-as-a-Service (DaaS) provider that helps you access public data easily. It provides one of the most comprehensive collections of public records data available, so you can get more accurate and refined results.
1) Go to the People Finders official page.
2) Type in the phone number and hit Search.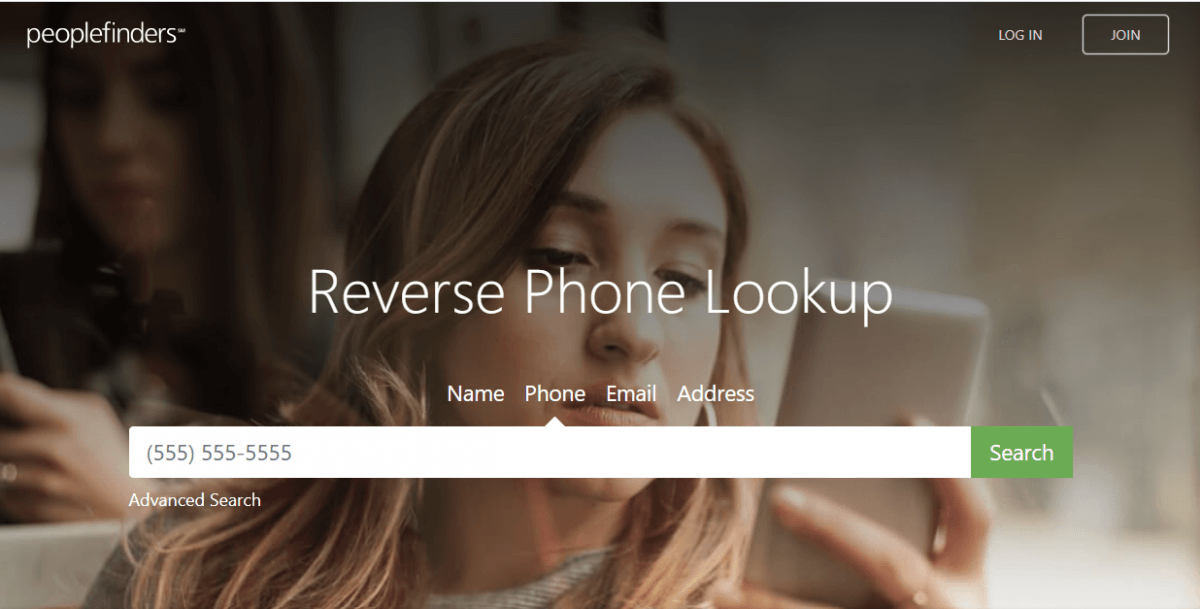 3) You'll get the up-to-date information you need about the unknown caller, such as the name, address, and other pertinent background info about the phone number's owner.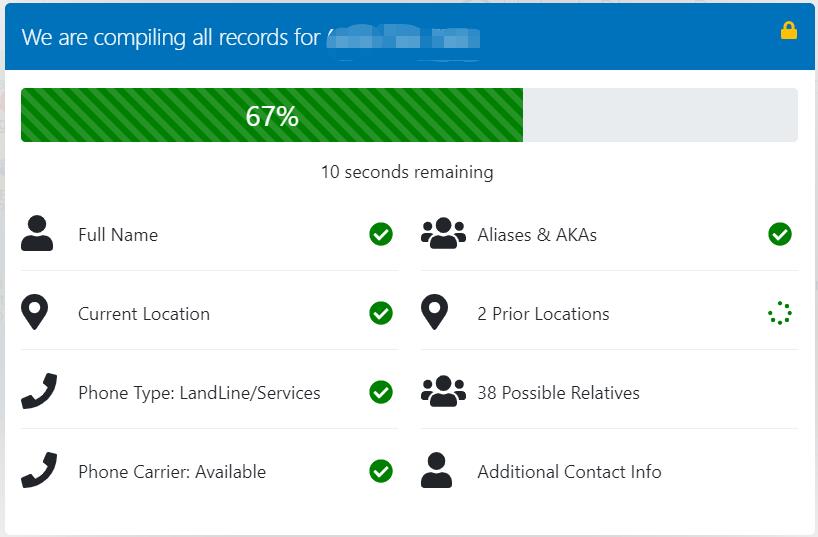 Further step: how to block unknown numbers
If you find out this unknown number is from a robocaller or scammer, you can block this phone number to keep you safe.
Go to the FTC's National Do Not Call Registry and add your phone number to block some harassing robocalls. Also, contacting your phone service provider and asking for a call blocking service is a good option.
Using a third-party app would protect you from harassing phone calls if you know how to pick one that suits you.
That's all about how to call back a private number. Hope this post would help. If you have any suggestions or questions, you're welcome to leave comments below.
The methods in this article provide you with easy access to public record information, but without a guarantee for accuracy and may include links to websites not listed as a Consumer Reporting Agency (CRA). Information acquired from these bodies is illegal to be used for employment, housing, credit, and other purposes alike, according to laws such as the Fair Credit Reporting Act (FCRA). If you're not sure whether your use of our methods is appropriate, click here for details.