How to Block Spam Texts on iPhone & Android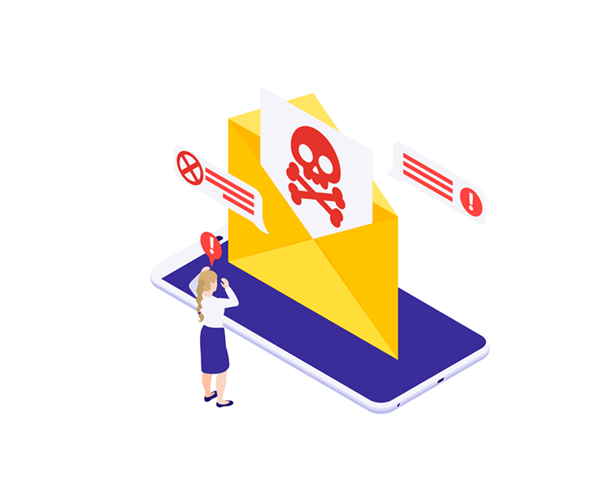 Spam texts are a nuisance and menace. Every day dozens of junk messages hit our inbox and take over the space. And while some of them are harmless distractions, others contain links, attachments, or ads that may put you and your bank account at risk.
Luckily, you don't have to put up with this. In this article, we're showing you 6 useful ways to help you block spam texts and reclaim control over your phone. Read on…
1. Do not respond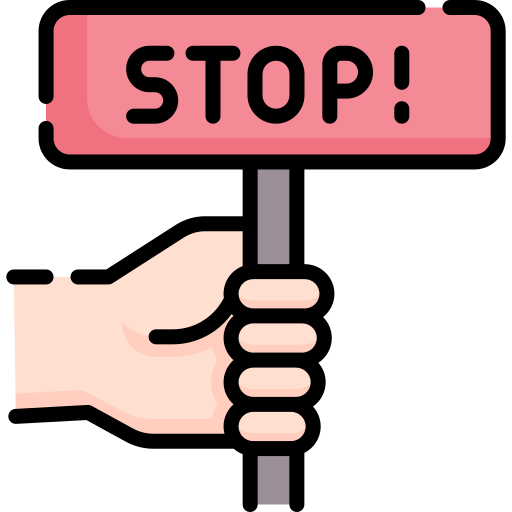 Scammers are sleazy. They may bait you into tapping on a link or attachment, which could potentially steal your information or infect your phone with malware. So first and foremost, do not open any links or attachments. If you happen to have opened the link, make sure you don't share your personal information or account details.
Also, don't reply to the message. Replying to a spam text message would confirm to the spammer on the other end that the number is in active use. With the information, they may sell your number to other telemarketing companies or scammers, leaving you with greater exposure to spam.
Some legitimate companies include STOP as a reply option to take you off their auto-text list. But scammers may also use this as a ploy to con their victims into responding. My word of advice is no matter how tempting it is to shoot back a STOP message, don't do it until you know the number is legitimate. If needs be, you can run a web engine search or run a reverse phone lookup to trace the identity of an unknown sender.
2. Join the US Do Not Call registry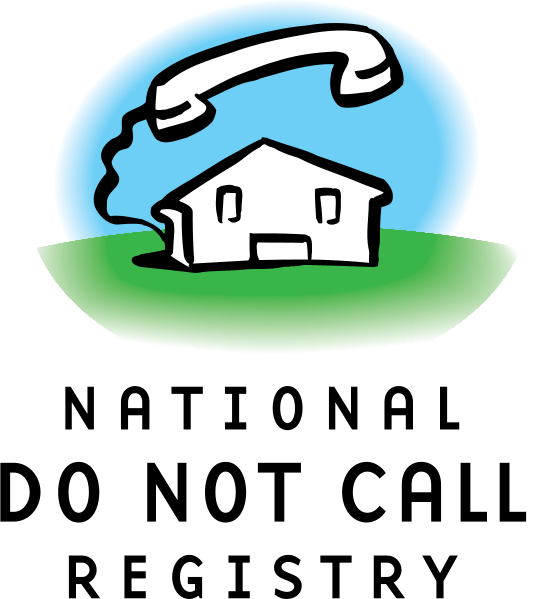 National Do Not Call Registry is FTC's initiative to protect consumers from unwanted telemarketing calls and texts. Technically, placing your phone number on the list makes it illegal for companies to reach you.
There are some exemptions to the regulation. For example, political organizations, surveyors, debt collectors, charities, and businesses with which you've has an existing relationship are still legally allowed to reach you.
How to sign up for the National Do Not Call Registry
There are two ways you can add your number to the Registry:
Method 1: Go to the National Do Not Call Registry, then enter your landline or mobile number.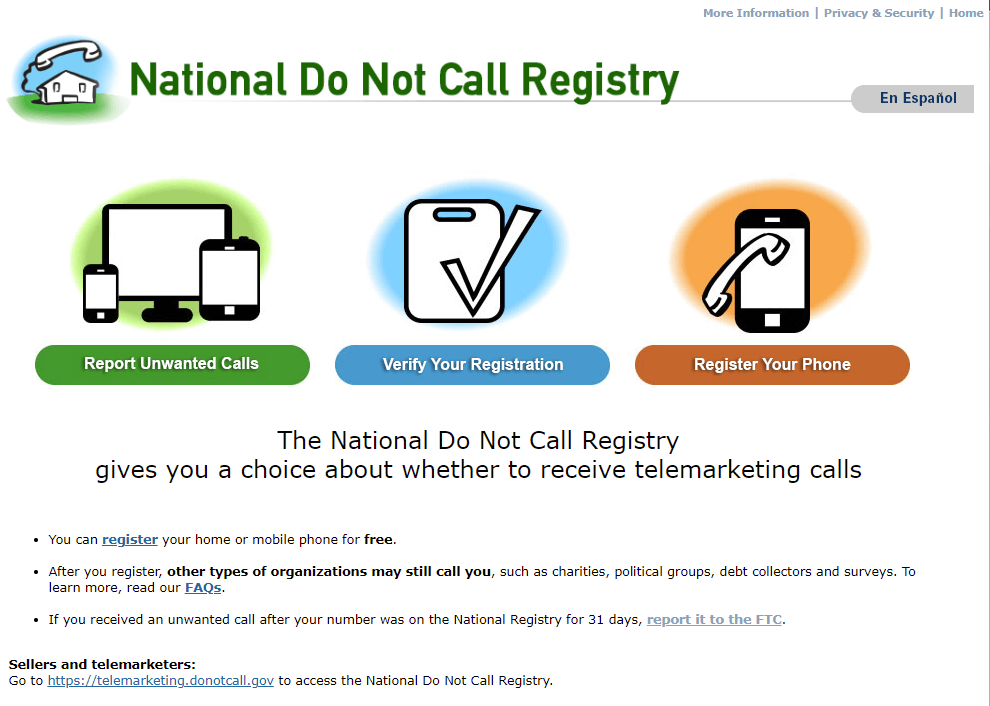 Method 2: Call 1-888-382-1222 from the number you want on the list.
Once you've signed up, wait up to 31 days for the opt-out to take effect.
Note that scammers don't actually care about the registry. And joining the registry does not automatically imply that you're immune to robotexts. If after 31 days of registry, you're still getting such texts, you can report the phone number, or jump to Method 3.
How to report a spam sender
There are 3 ways you can report a spam number to the FTC/your phone carrier for free.
Report a number through donotcall.gov: To report a text spammer, you can go to the Report Unwanted Calls page, click CONTINUE, then fill out the information of the number and submit.

Report a number by phone call: Call the FTC at 1-888-382-1222 to report a nuisance text.
Report a number via text: Forward the text to the number 7726 from your mobile device.
3. Robokiller (Recommended)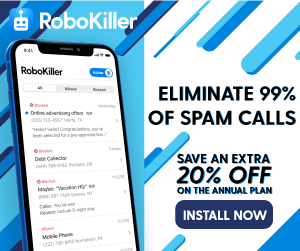 Perhaps the best way to screen out unwanted texts & calls is to use RoboKiller. RoboKiller is an award-winning anti-spam app that automatically intercepts a spam call or text before it even rings or beeps your phone.
With proprietary technology, it is able to kill 99% of spam texts and calls, protecting you from wasting time, annoyances, and potential security hazards.
Here is how to use RoboKiller to keep spam texts at bay:
Download RoboKiller from App Store or Google Play.
Fire up the RoboKiller app.
Tap on Continue.
Enter your mobile phone number to activate the protection.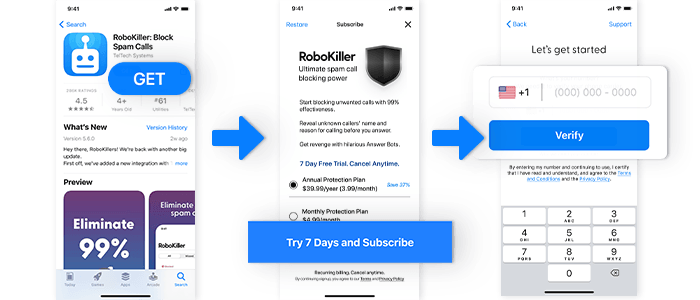 4. Block specific spammers
If you keep getting disturbed by the same phone number, you can actually use your phone's Messages app to block that specific number. This only works on a case-by-case basis, though, since spammers are relentless and they may try a different number to send junk messages your way.
How to block a specific number on iPhone
On your iPhone, open the Message app. Tap the name or number at the top of the conversation, then tap on Block this Caller. If the number isn't on your contact list, tap info > Block this Caller.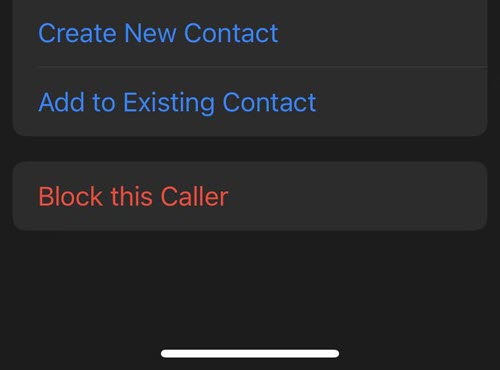 How to block a specific number on Android:
On your Android phone, open the Messages app. Head to a conversation with the number you don't want to hear from. Tap on the number or name on the top of the screen > Block number. If the Block number option doesn't show up, tap the Details icon. Tap More > Block or Block contact. Then tap on Block to confirm.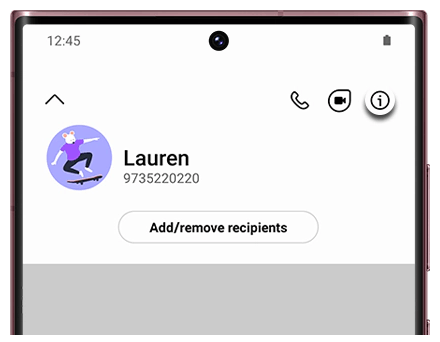 5. Filter out unknown numbers
Another way to keep the nuisance texts to a minimum is to use the filter feature for iPhone or Android smartphones. On iPhone, it's called Filter unknown senders, and on a stock Android phone, it's called Spam protection. Basically, they're the same thing.
By enabling the feature, you will only receive notifications from family and friends that are already on your contact list while the rest fall into the "Unknown senders" tab.
Here is how to turn on the filter feature:
For iPhones (iOS 13 and later): Navigate to Settings > Messages. Scroll down to Filter Unknown Senders, and switch the button to the right so it turns green.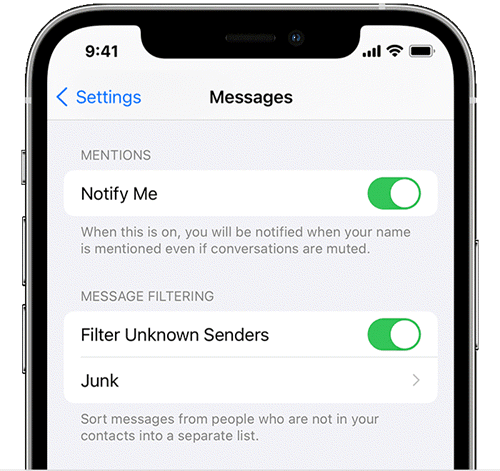 For Android phones: Tap on Messaging > More > Settings. Tap on Spam Protection, and toggle on Caller ID and spam protection.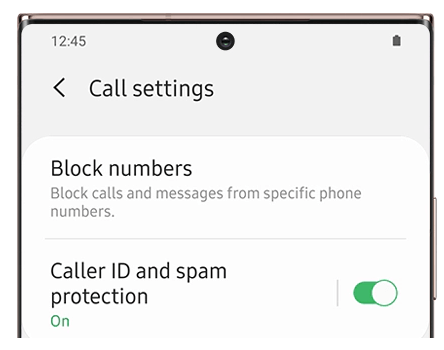 This may be an effective way to block spam texts, but it could go a little "overboard" since you might miss out on important messages from legitimate senders.
6. Block spam texts with your carrier
Top US mobile carriers are also offering spam call & text blockers for their users. For the most part, they're more optimized for blocking spam calls but they work well in weeding out spammy texts as well. You can choose the blocker depending on your provider:
---
That's it – 6 effective methods to help you reduce the number of robotexts and junk messages. Hopefully, it has helped. If you have any ideas, questions, or suggestions, you're more than welcome to leave us a comment below, thanks.
Credit:
Cyber threat vector created by macrovector – www.freepik.com