How to Back up iPhone to iCloud Easily [with Pictures]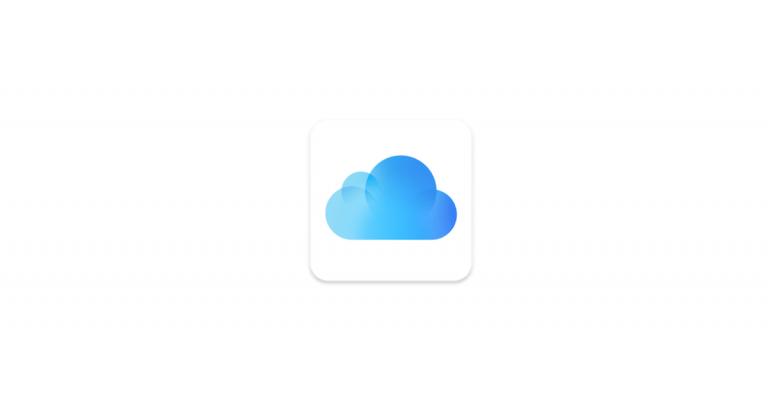 Feeling a need to back up your iPhone? You've come to the right place! Here in this article, we're gonna show you easy steps to back up your iPhone to iCloud, check it out! 😉
Back up your iPhone to iCloud
1) Make sure your iPhone is connected to a Wi-fi network and tap Settings.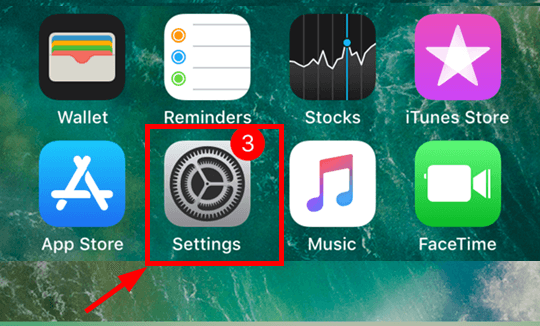 2) Tap your name > iCloud.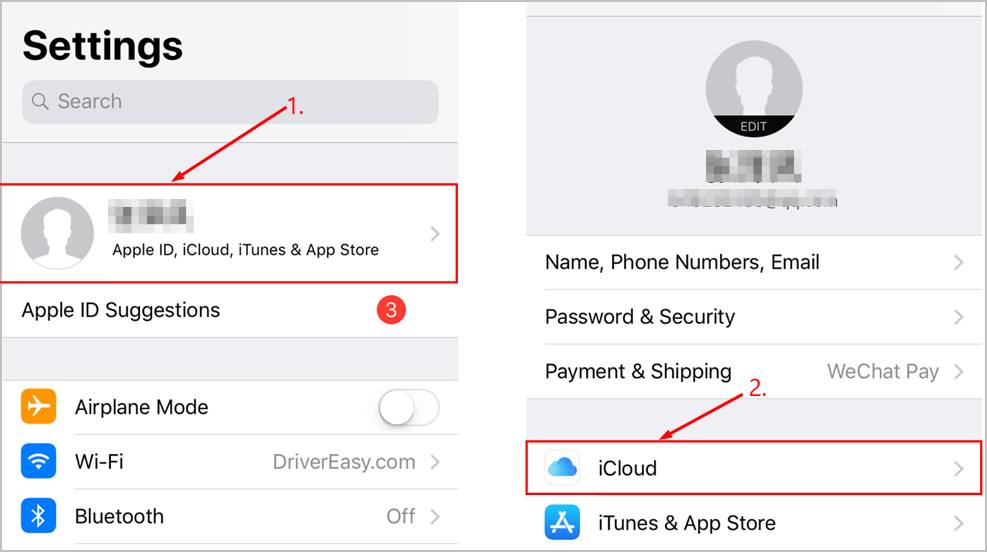 4) Make sure to toggle ALL the apps you want to back up On and tap iCloud Backup.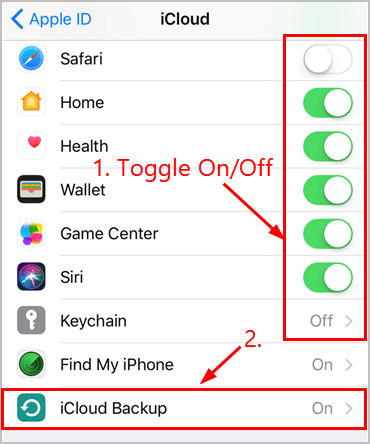 5) Make sure the iCloud Backup toggle is On and tap Back Up Now to manually back up your iPhone.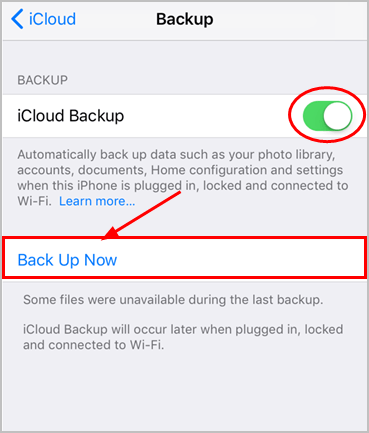 Tips: Now that iCloud Backup is toggled On, your iPhone will be automatically backed up whenever it's plugged into a power source, connected to a WiFi and with its screen locked. You can switch iCloud Backup Off if you don't need this feature.
5) Wait a bit for your iPhone to be backed up. 🙂 But note if your screen says: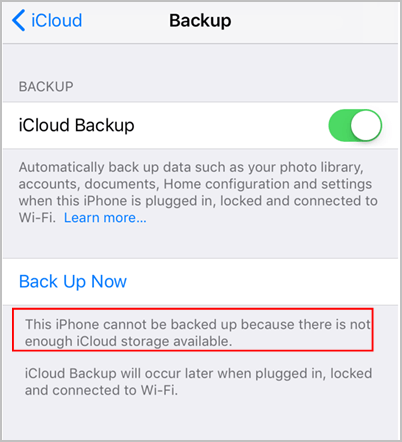 it means the app data you're trying to back up is larger than the default free space.
You can either upgrade your iCloud Storage (which is paid by the month and you can only back up Apple built-in apps).
OR
You can back up your data with AnyTrans – one-click away to move any valuable info and files from your iPhone to computer. And with a one-off purchase, you can enjoy life-time free upgrades!
That's it – easy-to-follow steps for you to keep a copy of your iPhone. Hope this helps and feel free to comment below if you have any further questions. 🙂