How Safe Is My Neighborhood | 6 Easy Ways to Find Out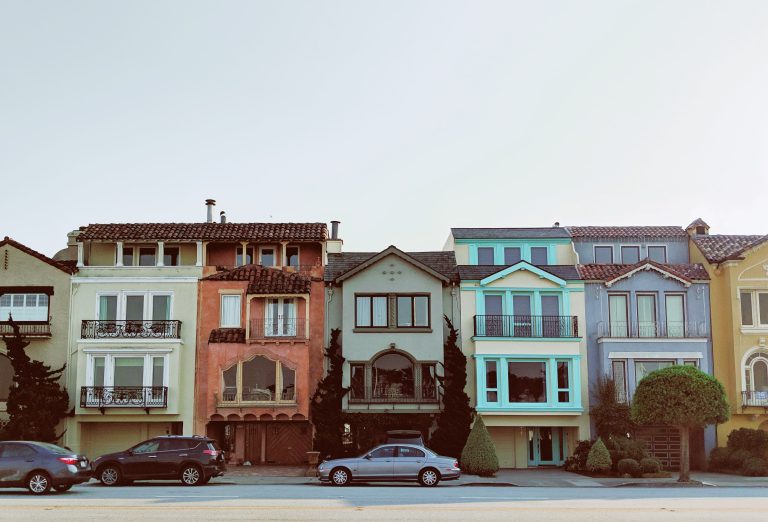 Neighborhood Safety Info Lookup
Enter your address to view neighborhood safety statistics
Safety is often cited as one of the primary factors that people consider when choosing a new home and neighborhood. Indeed, the safety of a particular area can influence a person's sense of comfort, well-being, and overall quality of life.
But how do you know if a new home will be safe for you before moving in? In this article, we'll provide guidance on what factors to consider when evaluating the safety of a neighborhood and how to determine whether a particular area is safe or not.
Factors to consider when evaluating the safety of a neighborhood
Crime rates:
In most cases, neighborhood safety has become synonymous with the prevalence of crime. And it is indeed one of the most significant factors in determining neighborhood safety. This can include violent crimes, property crimes, and other offenses.

Neighbors and community engagement:




What kind of people are your neighbors and whether there's a strong community engagement and involvement

matter a lot when it comes to picking a new home.
Police presence and law-enforcement employees per Capita:
The level of police presence in a neighborhood can influence the perception of safety and may deter criminal activity.
Emergency preparedness
For example, the presence of active firefighters and fire hydrants nearby can make people feel safer.
Quality of infrastructure:
This can include lighting, roads, sidewalks, street crossings, railroad tracks, traffic, etc.
Access to community resources, such as schools, parks, and community centers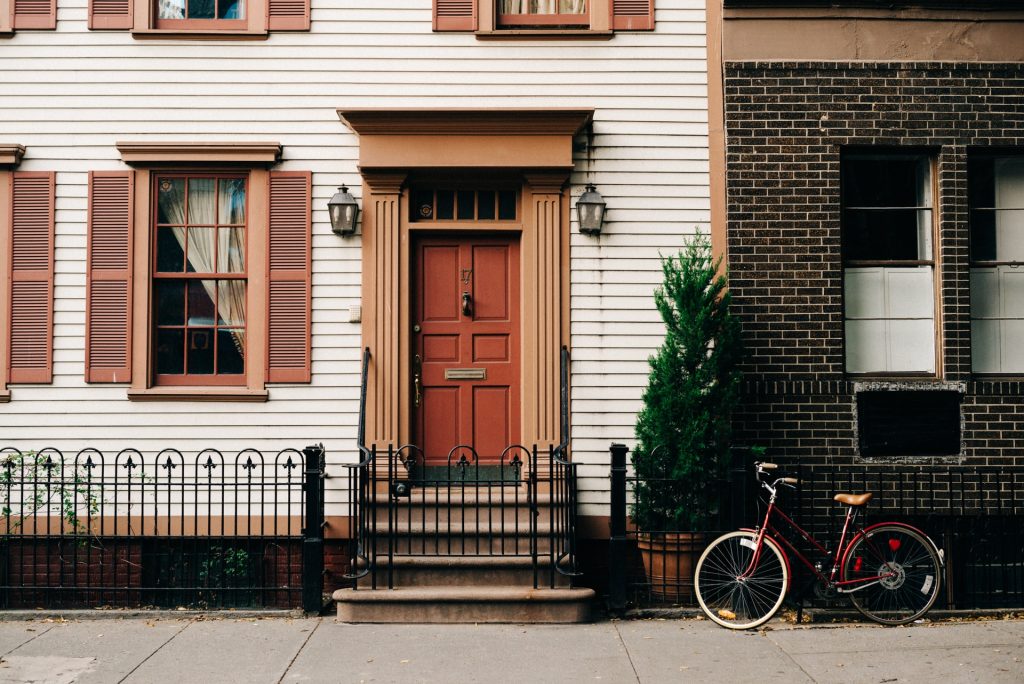 Note that the perception of safety can vary significantly from person to person. What one individual considers to be a safe environment might not necessarily be the same for another person. For example, while some people may feel more secure living in close proximity to a police station, others might find that a disturbing aspect of a neighborhood. Thus, when evaluating whether a particular neighborhood is appropriate for you or not, it's crucial to understand your own comfort level with regards to safety and danger.
How to find out if a neighborhood is safe?
There're many different methods to evaluate the safety of a specific neighborhood. Some of them require that you make some effort and do your research carefully, while others may provide a wealth of information with just a few clicks.
Given the range and depth of information available online, researching neighborhood safety can be simple in many cases. So just make the most of online tools available before diving into other approaches.
1. Search for neighborhood info with a reverse address lookup tool


With just an address, you could find a wealth of information including:


Crime statistics (frequency and types of crimes committed, such as burglary, theft, assault, or homicide)


Sex offenders nearby, including photos and offense details


Detailed information on neighbors surrounding the particular address


Other public records associated with the address (property ownership, average home value and household income, population by age, ethnicity and gender, etc.)
The reverse address lookup tool offered by BeenVerified is quick and easy to use. Just follow the steps below to run an address search:
Visit the BeenVerified reverse address lookup page.
Enter an address in the search box, then click SEARCH.
Wait for the site to scan through its database. When it's done, it'll generate a detailed report revealing all the available information associated with the given address.

2. Check criminal records of your neighbors with Truthfinder
Your neighbors can significantly affect your feeling of safety. Knowing the identity of your neighbors can be helpful in determining any potential safety risks associated with those who live nearby. If they have a criminal history, they may present a risk to your family at some point in the future.
And don't worry, researching your neighbors is perfectly legitimate, as the information you're going to find are all public records that are available to everyone. And your searches are completely anonymous and confidential.

The most effective way to research your neighbors is to use a dedicated people search engine like TruthFinder. It searches a wide range of federal, state and county data sources, and generates a report in which you might find information like arrest records, sexual offenses, court records, misdemeanors, felony convictions, etc. It also provides you with their contact info, social media profiles, previous addresses, possible family members, and more.
Besides, a membership at Truthfinder includes many other features such as access to Address Reports (which provides an interactive sex offender map of an area).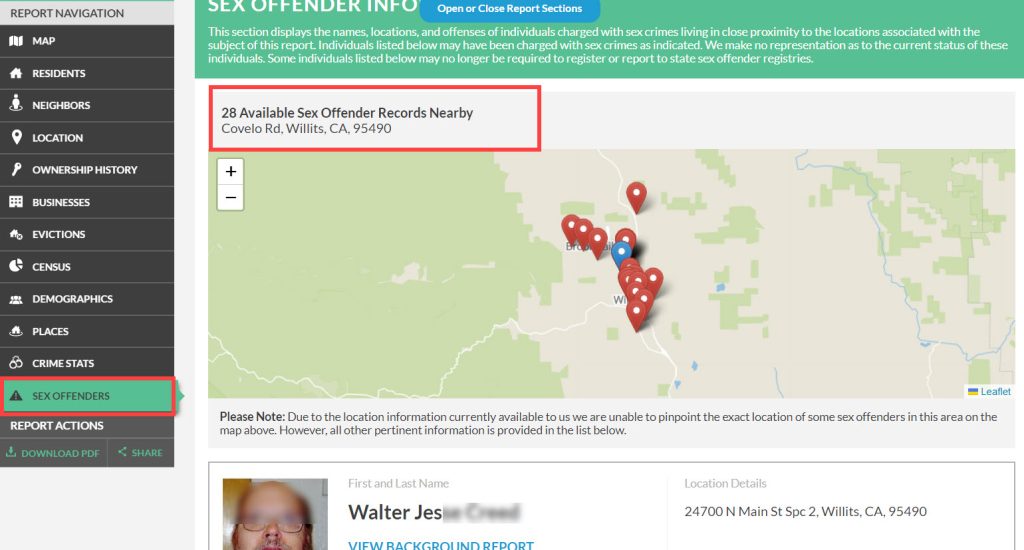 In fact, TruthFinder is also a sex offender monitor. Enter your own address, and you can search for registered sex offenders in your area (including images and offense details). The website offers an interactive map with sex offender information, which allows you to view the sex offender registry by location. You can even receive alerts if a new sex offender moves into your area. This can be especially helpful if you have children or if you are concerned about your safety.
You can also conduct a manual search to find out information about your neighbors by visiting the county website or courthouse. However, this method can be both time-consuming and tiring, as it typically requires individuals to locate the appropriate agencies and fill out various paperwork in order to obtain the necessary information.
3. Use a crime mapping service
There're many website that provides users with access to a range of crime-related information of a particular area. These websites provide comprehensive information about the types of crimes committed in a specific area, including violent crimes, property crimes, and organized crimes, along with the dates and locations where the crimes occurred.
Listed below are some of the best sites for researching crime statistics :
For example, CrimeMapping is a well-known crime statistics checker that is widely recognized for its comprehensive data and user-friendly interface. This website offers users a wealth of information on criminal activity in their area, including detailed reports and maps highlighting the locations of recent incidents.
SpotCrime is another great tool. The platform sources data from a variety of public records, law enforcement agencies, and news outlets to create a detailed database of crime incidents across the United States. Users can enter an address, zip code, or city name to retrieve a map highlighting the locations of recent criminal activity in the surrounding area.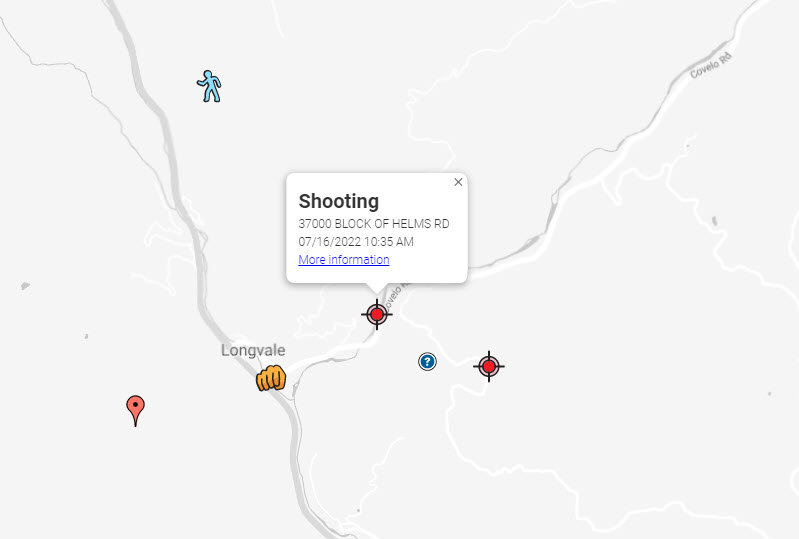 If you find that your neighborhood has a high rate of violent crimes, it may be a sign that it's not safe to live there. On the other hand, if the majority of the crimes reported in the area are property crimes, it may indicate that the neighborhood is generally safe but residents should take appropriate measures to secure their homes and property.
However, it's important to note that crime statistics may not provide a complete picture of safety in an area. It's natural to feel concerned about any criminal activity that occurs in your neighborhood, but it's important to do some digging before jumping to conclusions about the safety of the area. In smaller communities, even a few crimes can result in a higher crime percentage due to the lower number of people living in the neighborhood. As a result, it's crucial to interpret local crime rates carefully to avoid being misled. Also, they should be used in conjunction with other resources, such as community feedback and personal experiences.
4. Visit the National Sex Offender Registry website
Having sex offenders nearby can pose a significant threat to the safety of a neighborhood. Therefore, it's important to give special attention to this matter when evaluating whether a neighborhood is a good fit.
Established in 2005, the Dru Sjodin National Sex Offender Public Website (NSOPW) serves as a valuable source of information for people seeking to access the whereabouts of registered sex offenders across the United States. This public safety resource is accessible to all members of the public, without any state, territorial, or tribal limitations. Here's how to use the tool:
Go to the National Sex Offenders Public Website.
Enter your address, and specify a search radius of one, two or three miles. Then click Location Search.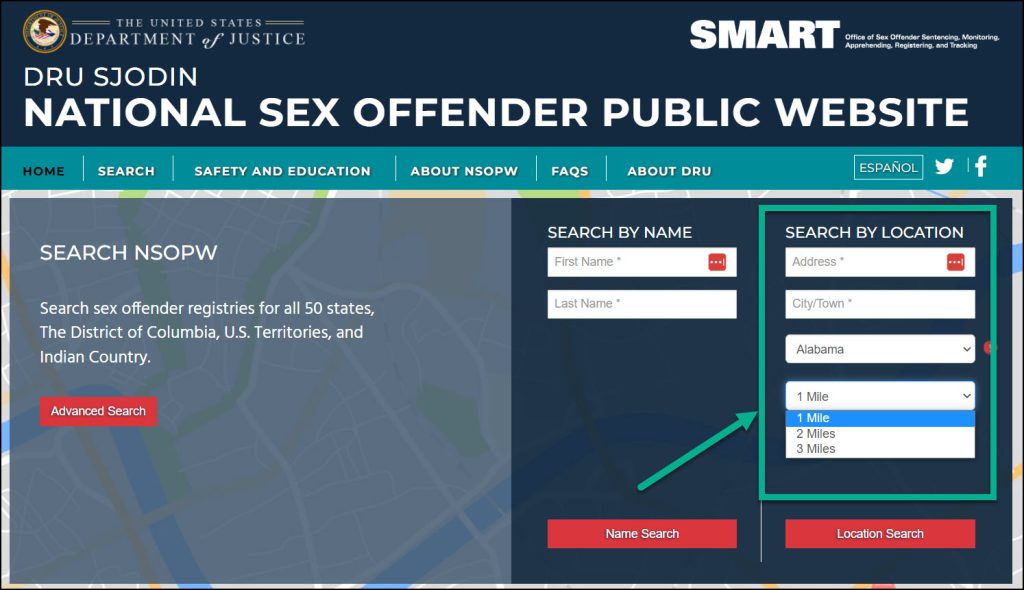 Then you'll be able to view the sex offenders map in the chosen area. You can get more detailed information on the registered sex offenders by accessing their individual files. These files typically contain pertinent details such as age, any known aliases, and photos (including mugshots in some cases). Moreover, you may also learn about the specific charges or offenses for which they have been convicted.
Note that certain states don't provide geographic coordinates for registered addresses to the public registry. As a result, searching for information on these addresses is not feasible.
In addition to NSOPW, you can also check out the website Family Watchdog. The website also offers a range of resources and educational materials related to child safety, including tips for parents, information on state laws related to sex offenders, and links to other relevant resources. With its comprehensive database and focus on child safety, Family Watchdog serves as a valuable tool for individuals seeking to enhance their awareness of potential threats in their community.
5. Walk around your neighborhood
While you should definitely take advantage of the online resources mentioned above, you can also visit the neighborhood in person if that's an option.
Indications of a safe neighborhood
You can simply take a walk around your neighborhood to assess its safety. And here are some things to look for in particular:

Adequate street lighting and visibility of the area, especially at night


Sidewalks and biking lanes


A fire station nearby and fire hydrants that are close to homes


Police presence


Access to medical care


Good schools, clean parks, etc.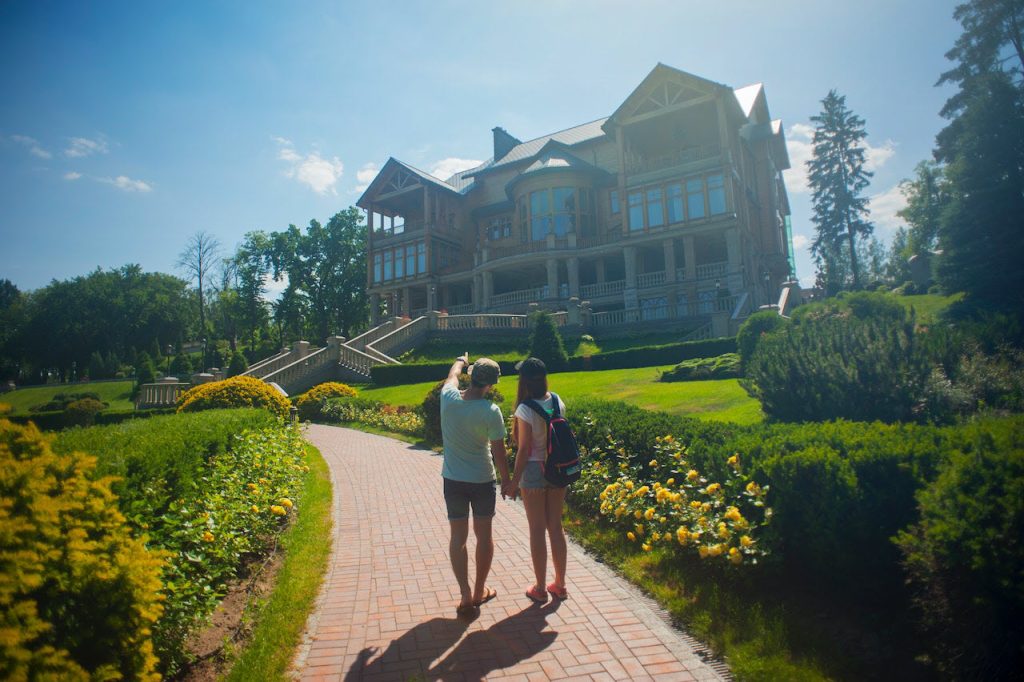 There are many other signs that can indicate you're in a safe neighborhood when you are exploring a place. One of the most common signs is seeing children playing outside. When children feel safe and comfortable playing outside, it is usually a good indication that the area is safe for families.
In addition, it is always a positive sign to see a booming local business, as it suggests that the area is economically stable and that the community is thriving.
Another positive sign is the presence of local community events (a weekly farmers' market, a local street fair, or a community concert). These events bring people together and create a sense of community. They also show that the community is active and engaged in making the neighborhood a better place to live.
Indicators of potential safety risks
Also, pay close attention to several red flags that you should be aware of. Some of the most common indicators of potential safety risks include:

Abandoned or run-down buildings


Unusual activity or behavior, such as people loitering


Graffiti, broken windows or other vandalism


Overgrown trees and bushes, dark alleys or unlit areas


Broken windows or other signs of property damage


Excessive noise from loud music, parties, or other sources
6. Talk to your neighbors
People who currently live in the area can be a valuable source of information when it comes to evaluating the safety of your neighborhood. Don't be afraid of knocking on your new neighbor's door. Ask them about any criminal activities they have witnessed, and if they feel safe in the area. This can give you a more comprehensive understanding of the safety risks in the area beyond what official crime statistics may show.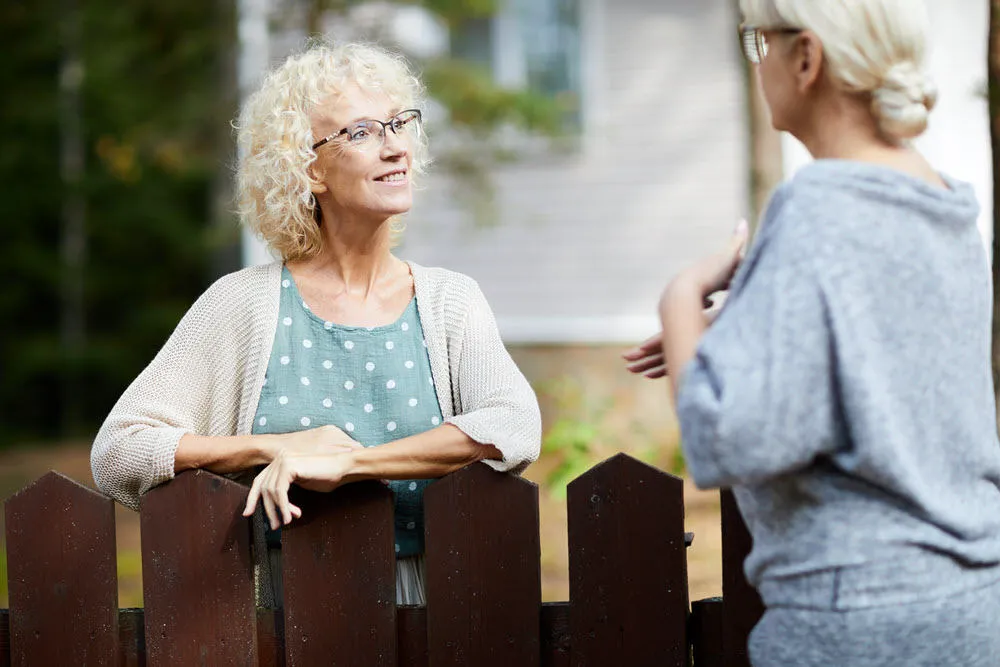 Additionally, getting to know your neighbors can help you determine the type of community that exists within the neighborhood. This can provide insight into whether the area is generally safe and supportive or if there are conflicts or tensions that may impact safety.
Try to speak with locals in the park, grocery store, coffee shop, or at local businesses. You can also turn to a neighborhood watch group (if there's any) to learn about recent crime in the area.
Final Words
It is crucial to conduct thorough research and assess the safety of a neighborhood before making a final decision on where to live. This can involve using a range of tools and resources, such as online databases, community resources, and direct communication with neighbors or local law enforcement agencies.
If you've identified some safety issues in a neighborhood, it doesn't automatically mean that you should move away or not consider moving there. Some safety concerns can be addressed and mitigated by taking proactive measures, such as installing a security system or getting involved in the community to address the issues. Ultimately, it is important to weigh the risks and benefits of living in a particular area before making any decisions.