How Do Instagram Accounts Get Hacked (and 8 Ways to Protect Yourself)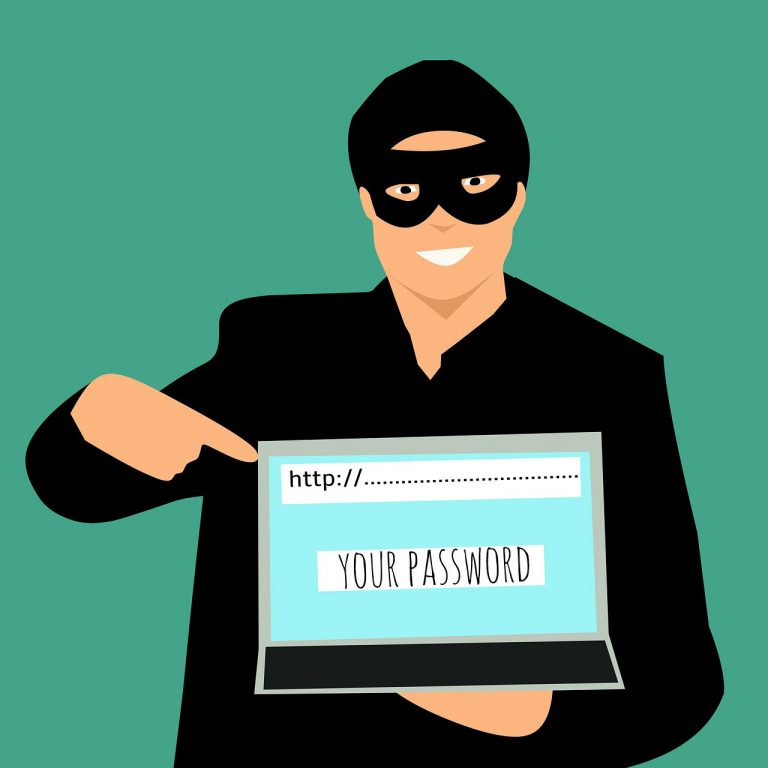 Had your Instagram account hacked? You are not alone. According to a recent report [1] of Identity Theft Resource Center (ITRC), about 13% of Americans have been hacked on Instagram. And 85% of the social media takeover incidents in the last 12 months involved Instagram accounts.
So, how do Instagram accounts get hacked in the first place? How do you secure your account from hackers and protect your online safety? Read on to find out!
1. Data breaches
Data breaches happen every year, with hundreds of millions of user profiles being leaked. Well-organized cybercriminals hack into big companies and institutions to steal online account usernames and passwords, names, dates of birth, SSN and credit card numbers. Even the most secure institutions are not immune to data breaches. On January 2021, a major data leak at SocialArks [2] exposed personal information on 214 million social media accounts.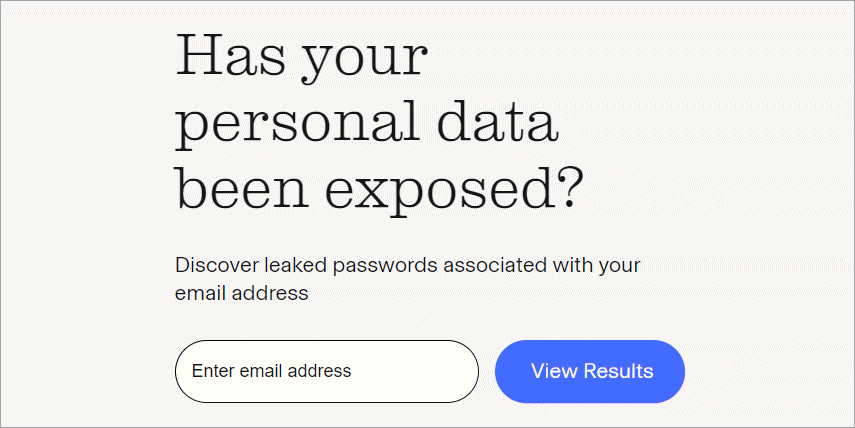 Once the login credentials of Instagram, Facebook or Gmail has been hacked, those emails and passwords end up for sale on the Dark Web, a place for illicit sales of goods and information. According to Dark Web Price Index 2022 [3], the cost of a hacked Instagram account is only $40.
How to protect yourself
Data breaches are difficult to prevent. It's important to check if your information is on the Dark Web and more importantly, set up instant security alerts once you're involved in a data breach or Dark Web exposure.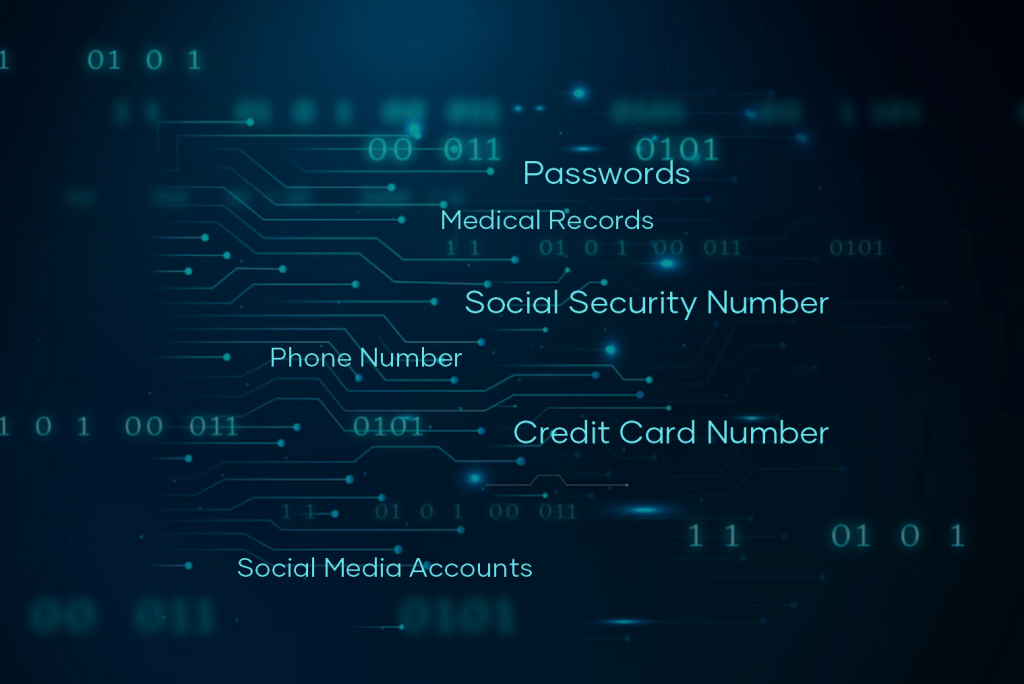 Free Dark Web Scan
Has your personal data been leaked to the Dark Web?
2. Phishing emails and texts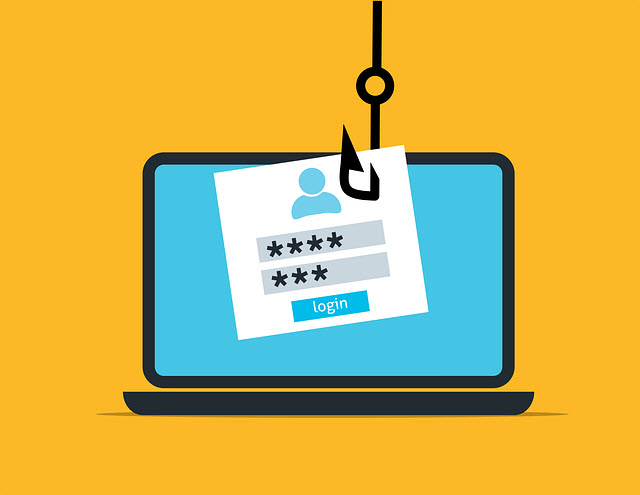 Scammers send you emails or texts that look as if they've been sent from an established and legitimate company or organization. If you share information by clicking on the link or responding to the email/text, the data goes directly to a hacker.
How to protect yourself
Check for signs of a phishing attack:
Generic greeting, spelling or grammatical errors, suspicious links, requirement to provide sensitive information or to download apps, etc.
Use a people search engine to verify the real identity of the person behind an email address or a phone number.
3. Malware/spyware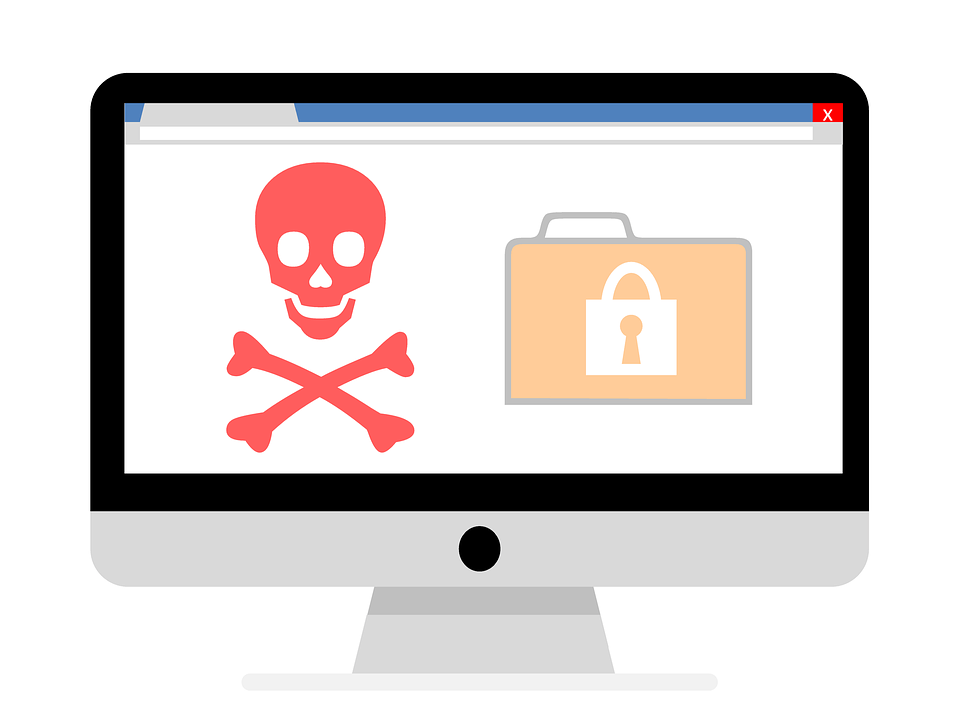 These days, hackers are trying their best to get you to install malware or spyware on your device. For example, some spoof emails might try to trick you into clicking a link that leads to a fake website designed to look like a legitimate company. These fake websites can then install malware or other viruses directly onto your device. Hackers can also use an unsecured WiFi connection to distribute malware. If you allow file sharing, a hacker can easily install infected software on your computer.
This malicious software has a range of abilities, from stealing your personal data to scanning your device for passwords to even spying on every word you type — including your Instagram password.
How to protect yourself
A good antivirus software would detect malware, viruses, keyloggers, phishing websites & other online threats.
You can try McAfee – a trustworthy online & device security solution. Founded in 1987, McAfee remains one of the world's most popular antivirus brands. McAfee offers all-in-one protection for your privacy, identity, and personal devices. It provides award-winning antivirus, firewall, password manager, secure VPN, personal data cleanup service, identity monitoring service & more, letting you surf the Web securely.
4. Weak Passwords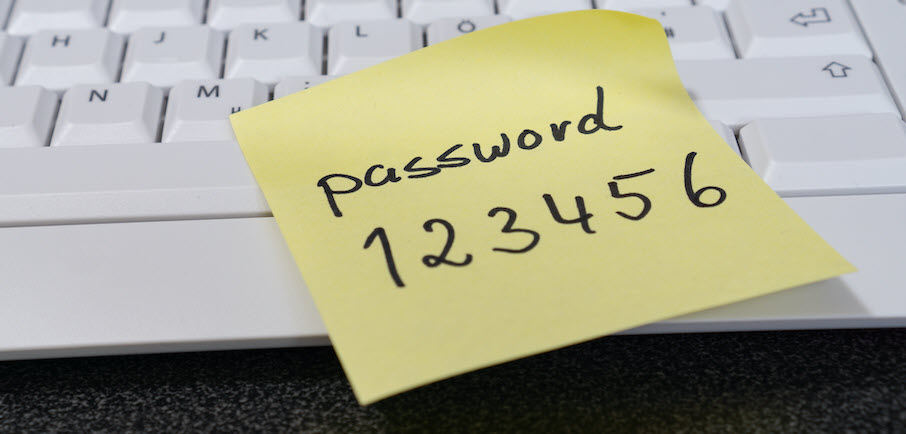 A lot of people are still using simple and easily guessable passwords. They're easy to remember but make your accounts extremely vulnerable to cyber criminals. Also, without two-factor authentication, even if you have the strongest password in the world, it can still be hacked, leaked, or phished.
Sometimes hackers don't even need your Instagram password to take over your account, as 68% of Americans [4] tend to reuse passwords across accounts. Hackers just need to take leaked username/password combinations and try them on different accounts, including your Instagram account.
How to protect yourself
Practicing good password habits is a must to protect your accounts against hackers.
Strong passwords with 12+ characters are recommended. Make sure your passwords contain numbers, letters, and special characters. If you find them hard to create or remember, you can consider using a password manager to generate strong passwords and keep track of them.
Avoid using strings of easily remembered numbers like 123456 and 555555. Don't use any personally identifiable information, such as your name, address or birthday.
Enable two-factor authentication (2FA). 2FA requires a one-time-use code along with your password before logging in, adding an additional layer of security to your accounts. This way, even if hackers have your password, they can't gain access to your accounts. How to turn on two-factor authentication on Instagram >>
Update your passwords periodically (e.g. every three months).
5. Public WiFi networks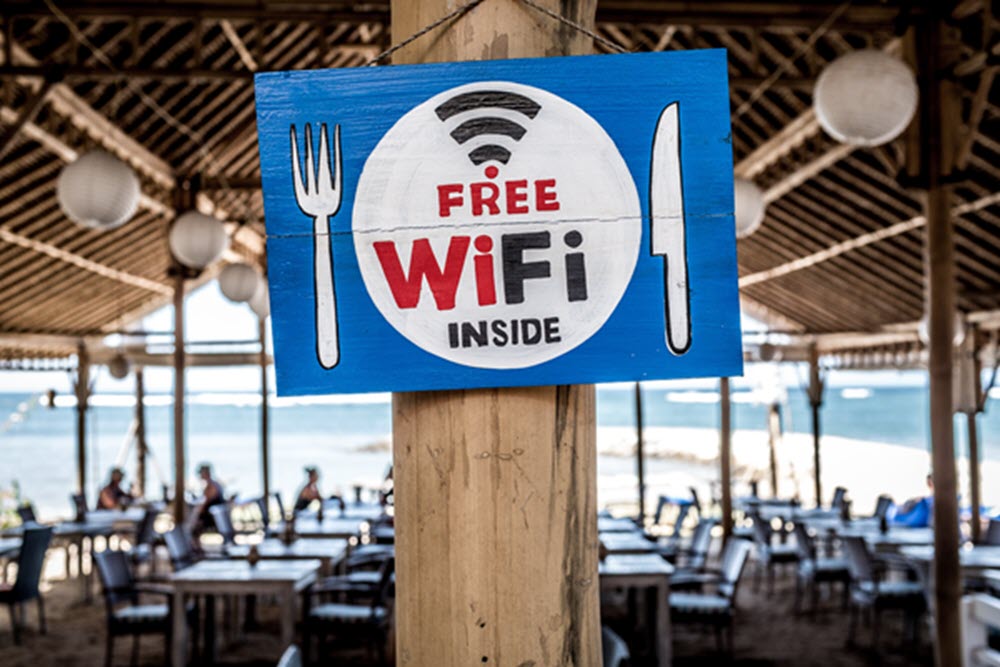 We enjoy the convenience of free WiFi at restaurants, hotels, airports, and even random retail outlets. This freedom comes at a price, though. Public WiFi isn't secure. Here are the most common public WiFi issues:
Man In the Middle Attack (MitM): Hackers position themselves between you and the connection point. So instead of talking directly with the hotspot, you're sending your information to the hacker, who then relays it on. While working in this setup, the hacker has access to every piece of information you're sending out on the Internet.
Rogue hotspots: A rogue hotspot is a Wi-Fi access point that has been set up by an attacker. The attackers use trusted network names to lure people in. Hackers eavesdrop on their connections and can collect the user details like financial and social accounts details.
How to protect yourself
Fortunately, there are ways to protect yourself from hackers when using public hotspots:
Limit access: The best way to secure yourself against WiFi hackers is to avoid connecting to public WiFi. But if you must do it, only use public WiFi for general browsing and don't log into your email, social media accounts, or shopping websites.
VPN: Another way to keep you safe while using public WiFi is to use a virtual private network (VPN). It encrypts your data and hides your IP address, which lets you securely surf the web without fear of someone snooping.
How to get comprehensive online & device security protection
A hacked Instagram account is more than just a nuisance. If hackers get access to your account, they can collect your personal information for identity theft, impersonate you and destroy your online reputation, or scam your friends and family.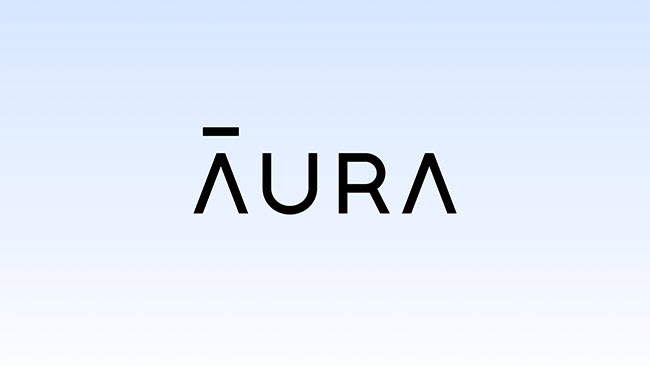 You Do Everything Online.
Aura Helps You Do It Safely.
√ Dark Web monitoring
√ Financial & social accounts monitoring
√ Antivirus + Password manager + VPN
√ $1,000,000 identity theft insurance
If you want a comprehensive protection to protect your online accounts and your identity from being compromised, you can use an all-in-one identity & online security protection service like Aura.
Aura can do the following for you:
Identity theft monitoring (social media accounts, registered SSN, and other sensitive information)

Real-time alerts (via email, SMS, mobile app, etc.)
Dark Web monitoring
Data breach notifications

Online & device security tools (password manager, antivirus, VPN)

Credit monitoring
24/7 US-based customer support
Step-by-step recovery services provided by identity restoration specialists
Up to $1,000,000 identity theft insurance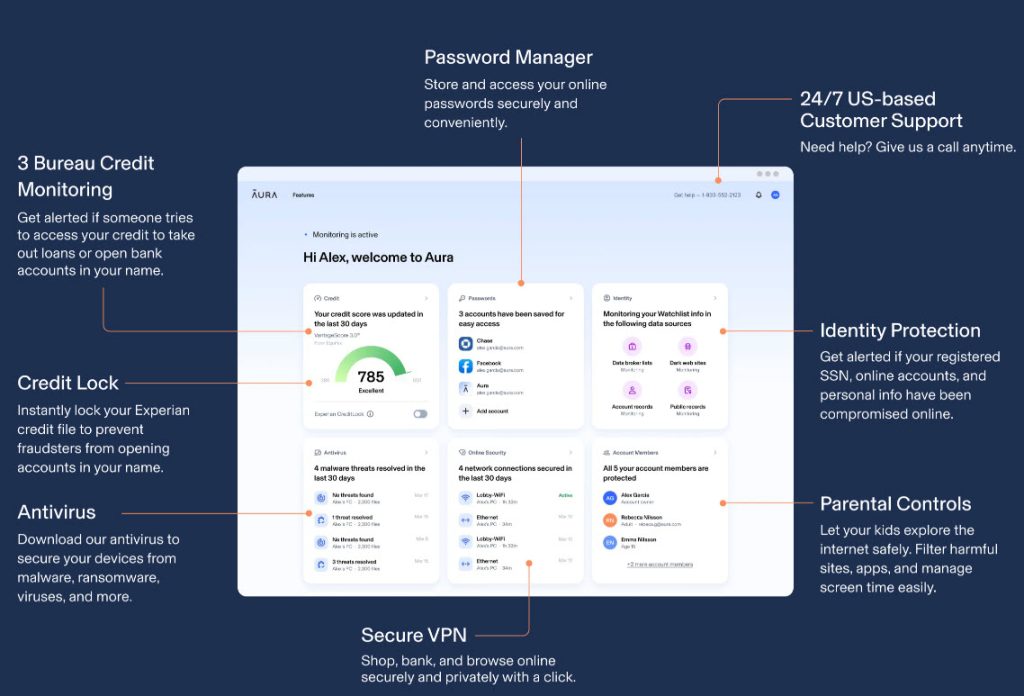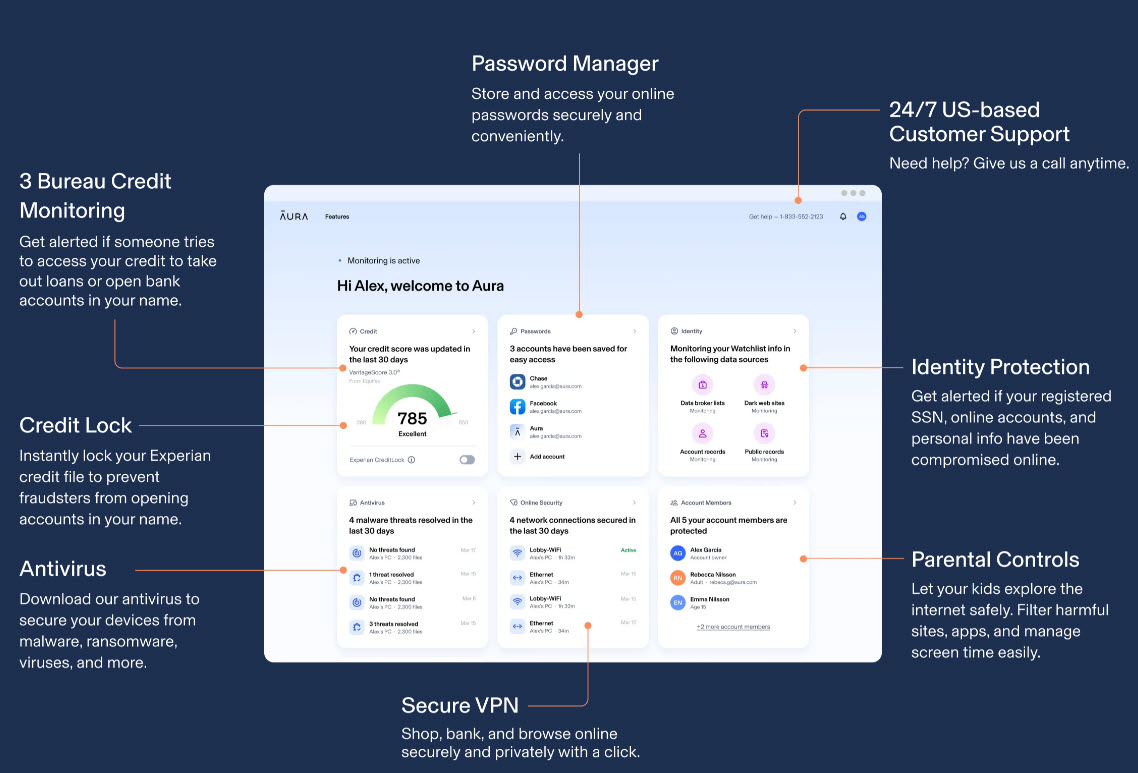 8 Steps to protect your Instagram (and other social media accounts)
To sum up, here are 8 things you can do to prevent your Instagram account from getting hacked:
Never share your password or any sensitive information with anyone else.
Use a strong password. A password manager is recommended to automatically generate strong passwords and keep track of them.
Turn on 2-factor authentication (2FA) to add an extra layer of security.
Make sure the email associated with the account is secure.
Watch for fraud emails and texts, and avoid clicking on suspicious links.
Only use public WiFi for general browsing. If you need to log into your online accounts, do it on a secured network or use a VPN.
Remove suspicious third-party apps tied to your Instagram account.
Sign up for a identity & digital security protection service like Aura, IdentityIQ or Identity Guard.
Final words
With the growth of social media, millions of people can easily stay in touch with friends and family. But with the prevalence of hackers, it's important to proactively your account and your sensitive information private and secure. And if you find it hard to do it yourself, you can take advantage of digital security protection tools to find peace of mind.
[1] Identity theft resource center 2022 consumer impact report reveals effects of social media account takeover, September 21, 2022.
[2] Instagram data breaches: full timeline through 2022, January 18, 2022.
[3] Dark Web Price Index 2022
[4] Security.org: 68% of Americans use the same password across accounts