Best People Search Engine To Find People Online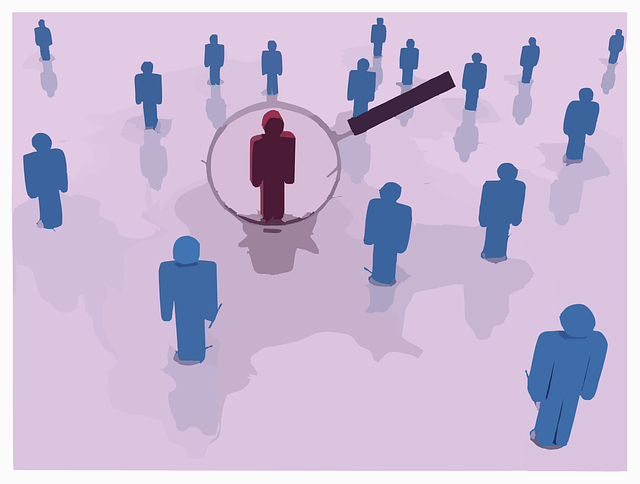 Who Called Me From This Number
[1] Enter Number [2] Find Owner Name
If you're trying to find someone on the internet with just a name; phone number; email or address, you can trace people's digital footprint to find the person online. In this digital era, you can use online resources to search and find people.
Use people search engines
The people search engine is the most convenient and the easiest way to find people online, but should you pay to do it? Can I find people online for free?
The answer is yes. There are lots of engines and sites that provide free services to let you find someone, however, can you find the information you need from these free sites? Or can you trust the information you get from a free people search engine?
Here we list 3 of the most reliable people search engines for searching people online from the vast worldwide web.
BeenVerified
BeenVerified is one of the most popular people search engines among users. It helps you dig deep into the information related to the person you want to search online. The information is gathered from a wide variety of places, from both governmental and non-governmental places. You can reunite with someone through a quick search. BeenVerified is known for updating its database regularly, so you'll usually get quick, accurate, and detailed information about the person.
Use the search box below to look up the person's information with the phone number or you can follow the steps below to search by name or by email.
To search the person's information, follow the steps below:
1) Go to the BeenVerified.
2) Select a search engine according to the information you have. If you have the person's name, click People Search. Enter the name and click SEARCH.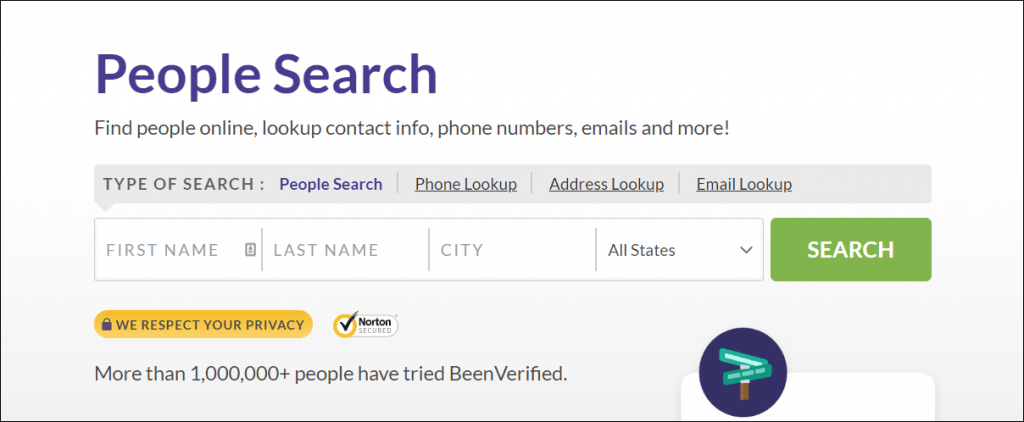 3) You'll acquire a complete report that contains the information you need.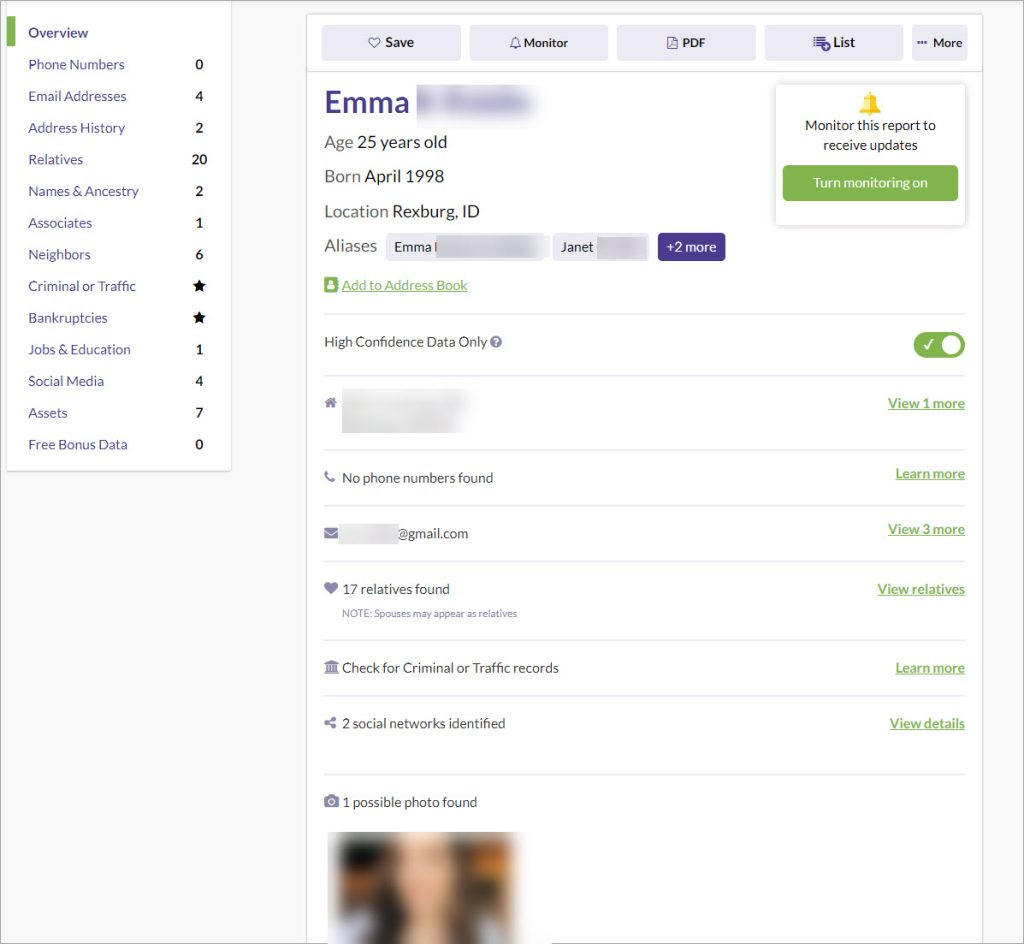 Spokeo
Spokeo is perfect for people who rarely use the service, you can pay for a single report instead of subscribe the service. It is a comprehensive search engine that has a large database with the records of thousands of people. Search people using a name, an address, or a number and find all kinds of information linked to it. 
1) Go to the Spokeo official page.
2) Choose the search engine according to the information you have. If you have the email, click EMAIL and enter the email address. Then hit SEARCH NOW.
3) Click UNLOCK FULL RESULTS. Then click CONTINUE on the new page.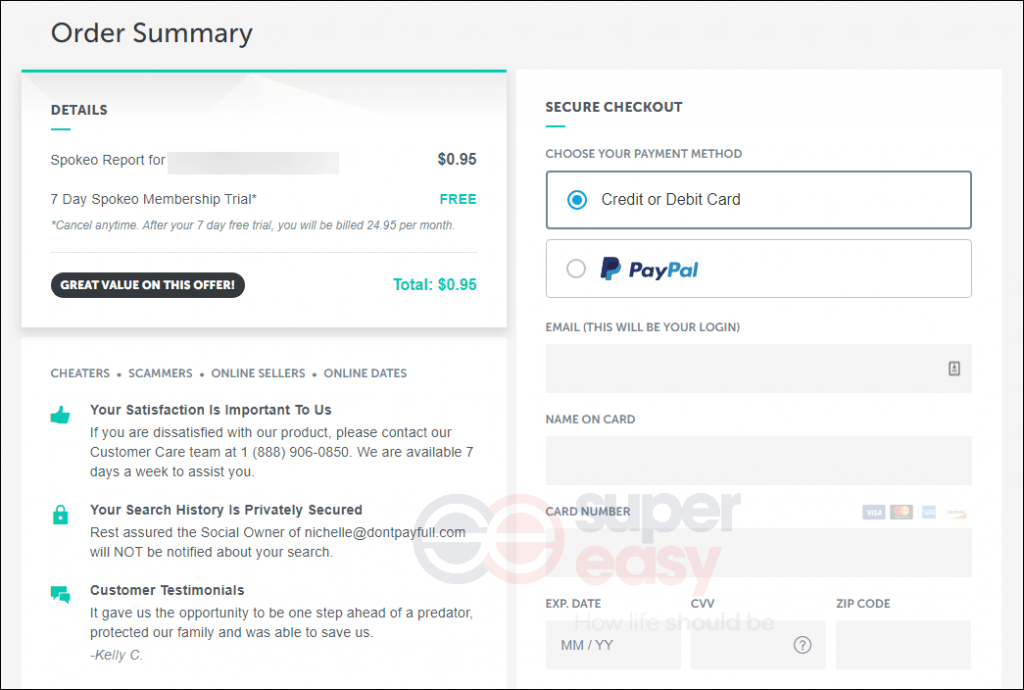 4) Enter the payment information and you'll get a report that contains a huge amount of information associated with the email address.
PeopleFinders
PeopleFinders is another well-reputed people search engine that allows you to find people online easily and quickly. It would help you dig out in-depth information about the person. The lookup address won't require you to sign up (which means no logs of your search), and the process is quick – all it takes is just a couple of minutes.
1) Go to PeopleFinders.
2) Choose the search option and enter the information you have.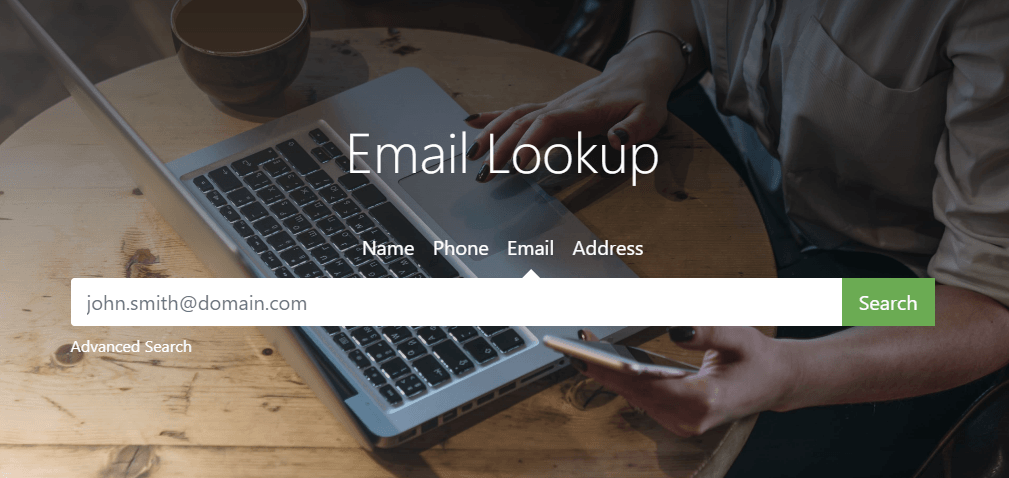 Hint: You can also click Advanced Search to narrow down your search and get more accurate results.
3) Wait a while as PeopleFinders generates a report of all up-to-date information about the people you're looking for.
If you don't want to pay for the service, you can move to the next method.
Google search online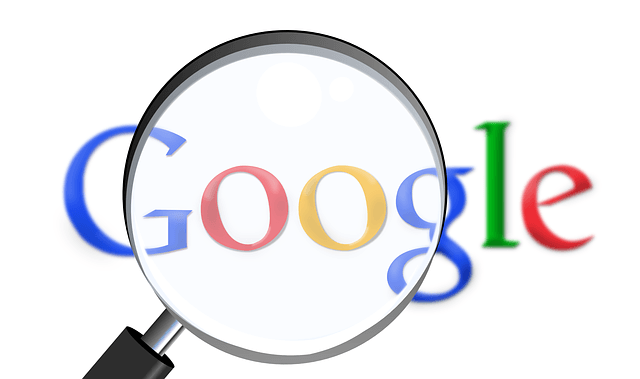 Google is the largest search engine in the world. Most people nowadays have left his/her trail online, it is possible that a Google search will lead you up to it. To do so, simply type the person's name/phone number/email address in the search bar, hit Enter, then see what turns up.
If you're greeted with "It looks like there aren't many great matches for your search", it means that Google cannot find a result for your search. You could either try other combinations or switch to the people search engines.
Search on social media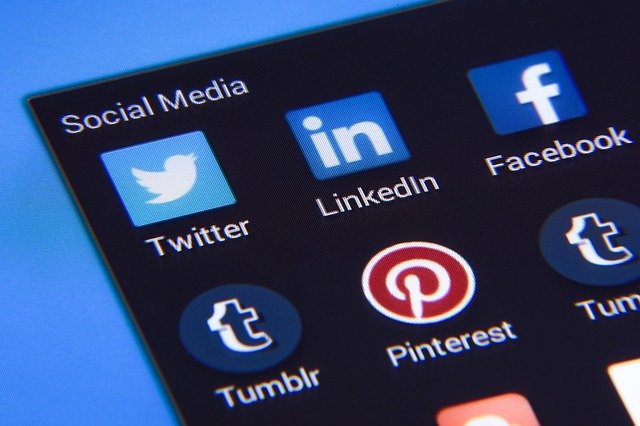 Social media has collected so much personal information that not many people realized yet. Therefore, you can use the name/phone number/email address to search on the social media platforms such as Facebook, Twitter, Instagram and etc.
For example, searching for people's names on Facebook and LinkedIn gives you more chances to find the right person. These 2 platforms are widely used around the world with photos, phone numbers, and other information. In case, if the person has a Facebook account or LinkedIn account, then it's a bingo! You can get the location and other info of that person by viewing his profile.
If you're searching for a common name, you'll find many profiles on these websites, it will take you some time to find the right person. If not, there is a website called 'KnowEm', where you can search their profile.
---
That's all about how to find people online, both free and paid. Hope this post will help, if you have suggestions or questions, you're welcome to leave a comment below.