2 Proven Ways to Claim Home Chef Free Boxes | September 2023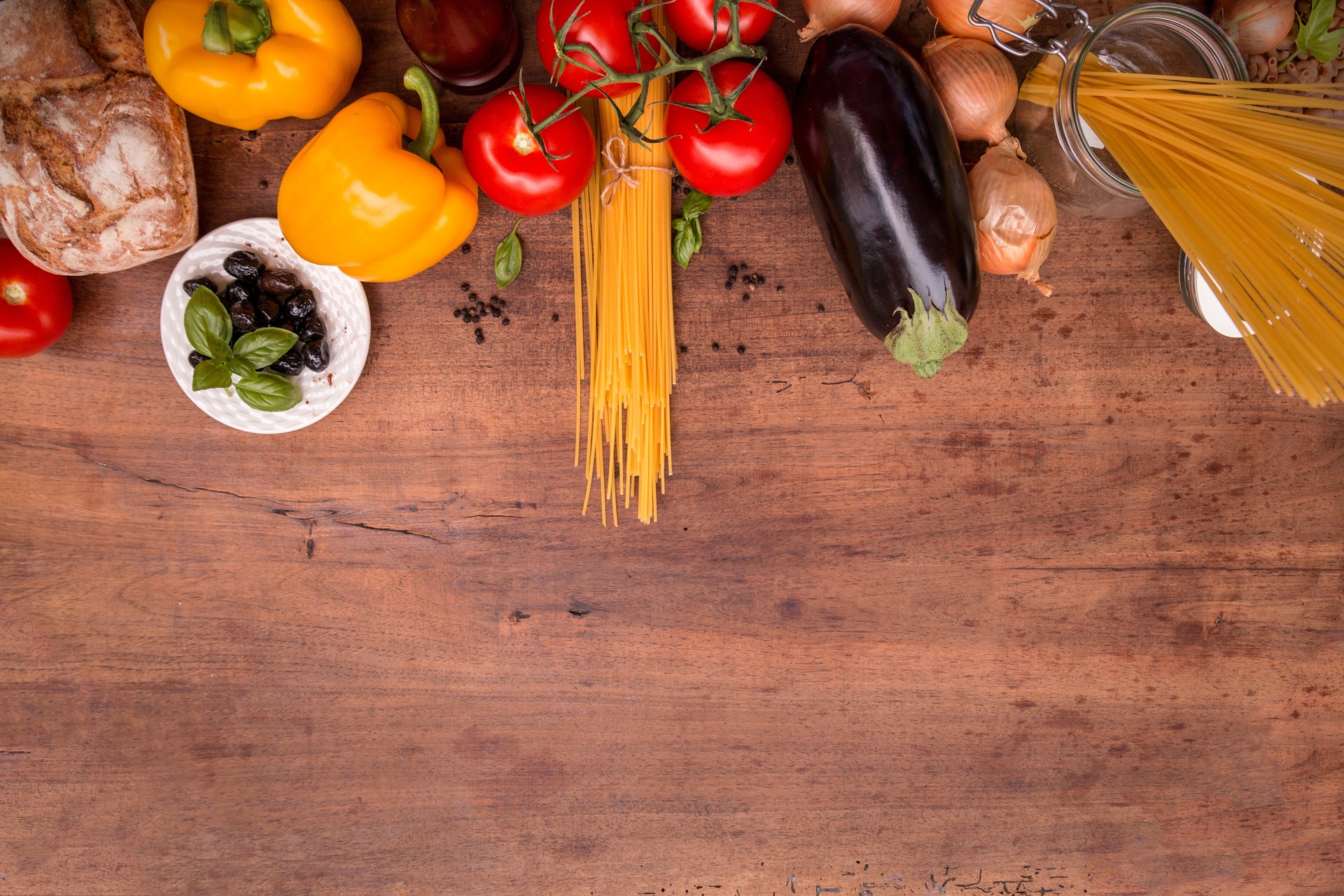 #1 in Customer Satisfaction!
Enjoy the experience of cooking nutritious and tasty meals with ease. Home-Cooked Meals in 30 Minutes!
Home Chef is one of the most popular meal kit delivery services that deliver meal kits with pre-portioned ingredients for simple preparation at home.
Aside from the convenience it brings, it can be quite cost-effective compared to shopping at the grocery store. As new and existing users will always find exclusive offers available, sometimes even freebies!
In this post, we're going to walk you through the details to claim Home Chef free boxes and score nice savings on your future purchases.
How to be eligible for claiming free boxes
In general, most product and service providers give existing customers freebies in an attempt to add value to the interaction and give customers positive feelings about their brand. And Home Chef is no exception.
Rewards are based on the number of orders. In addition, you can refer your family or friends to Home Chef to receive $35 in credit, which might deduct the entire expense of your next order.
To receive free boxes delivered to your doorstep, you can check out the methods explained in detail below.
Method 1: Place up to 5 or 10 orders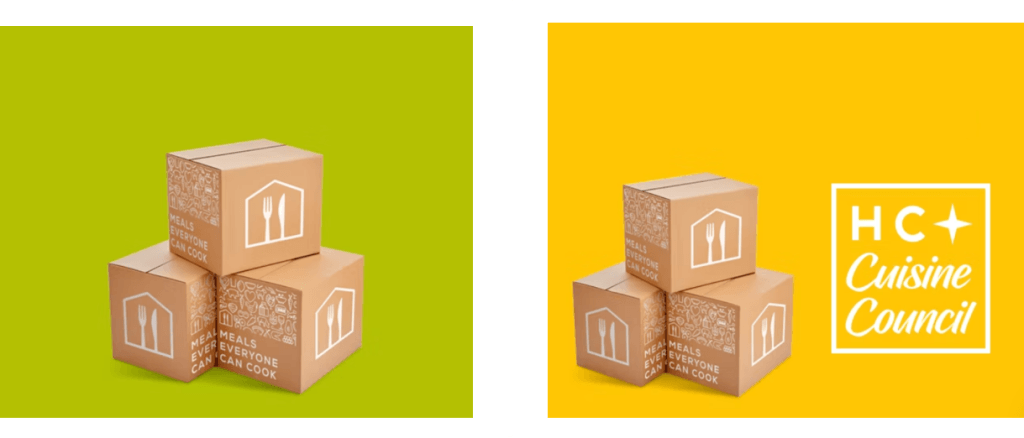 Have you ever expected to earn some great rewards simply by ordering Home Chef meals? Well, they get you!
For every 5 orders, you get 3 FREE boxes to give away to your family and friends.
After your first 10 orders, you get 3 more FREE boxes to send.
Once you find yourself eligible for claiming free boxes, just head to the Rewards & Offers page and email the link to the person with whom you would like to share the boxes. Then they can follow the on-screen guide to get the meal kits delivered to their doorstep.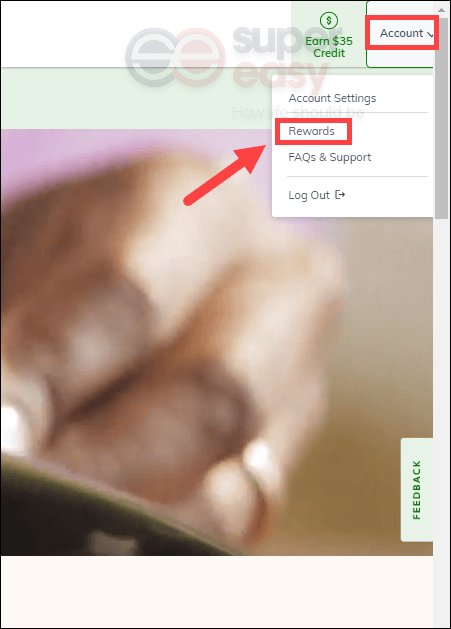 Method 2: Invite your family or friends to use Home Chef
Brands like Home Chef introduce the referral program in an attempt to incentivize active subscribers to recommend it to their families and friends. To take advantage of Home Chef $35 for $35 referral program, all you have to do is:
1) Invite your family or friends to Home Chef through an email or by sharing your unique referral code.
2) When they sign up for an account through the link, they get $35 off of their first order.
3) When their order ships, you'll earn $35 in Home Chef credit.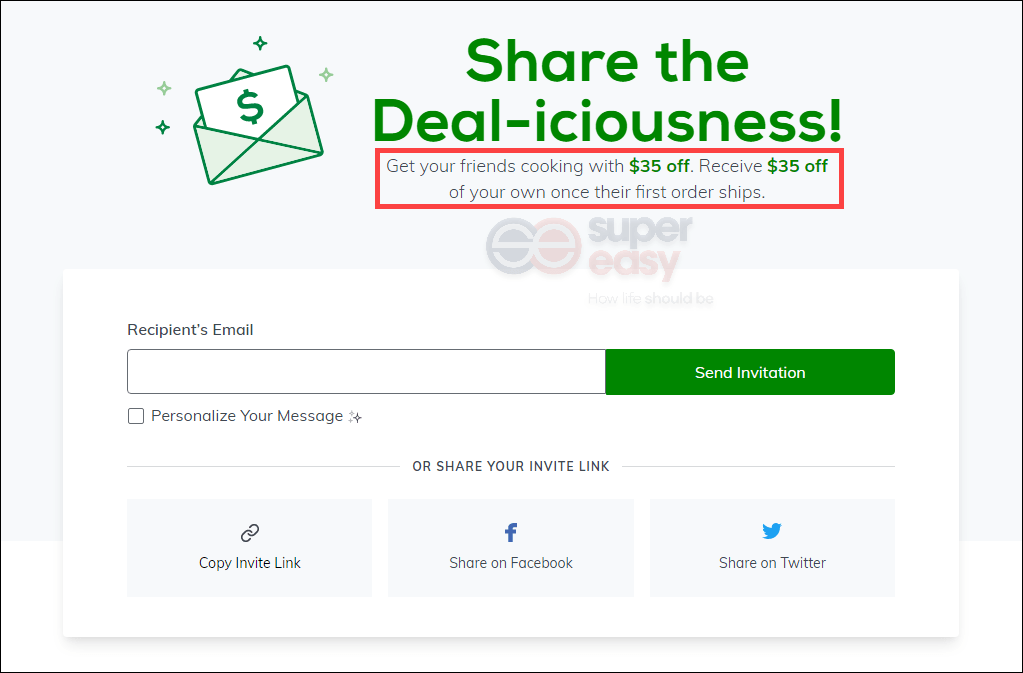 So above are two effective ways to get Home Chef free boxes. Hope you, your family, and your friends enjoy these fabulous freebies! Below we've also gathered some tips on how to score savings when using Home Chef.
Bonus Tips: How to get meal kits at a discounted price
We all love freebies. But they aren't always available and you must meet some requirements in order to qualify. Thankfully, you're still able to save big by applying a valid coupon code, or verifying your ID if you're a doctor, nurse, hospital employee, first responder, or teacher upon checkout to unlock special discounts.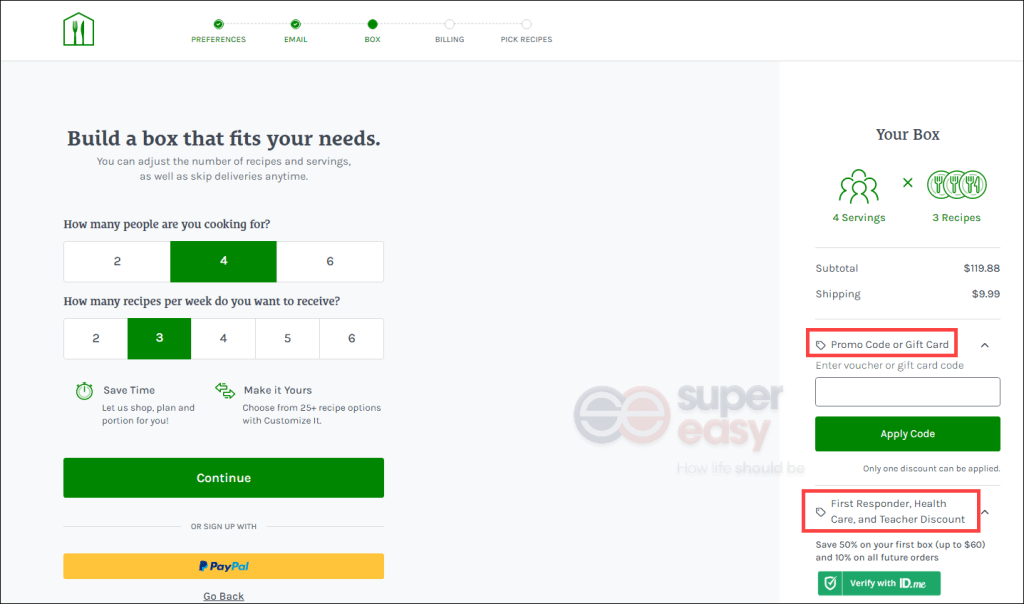 While redeeming a coupon code is pretty straightforward, finding a valid code would require you to conduct searches online. To save you the hassle, we suggest you visit our page which is dedicated to providing you with the latest Home Chef coupons and promo codes before you pick your meals online.